How Goude Mind used Cognism to generate hundreds of B2B leads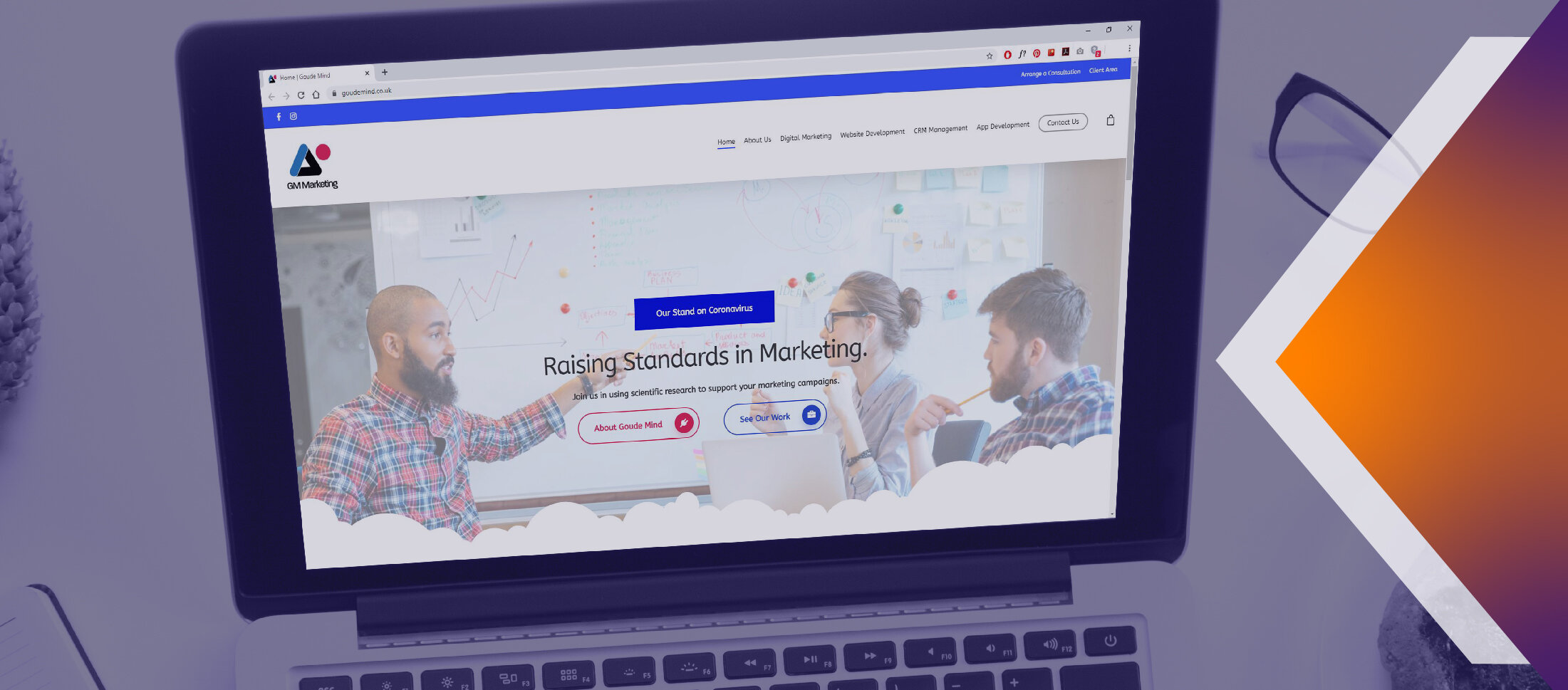 Find out how a UK-based marketing agency used our all-in-one, globally compliant B2B prospecting solution to:
Generate hundreds of high-quality B2B leads in just 1 month
Close 2 deals worth £70,000 in revenue
Build relationships with a number of world-famous brands
Accelerate their prospecting with accurate, GDPR-compliant B2B data
Scroll down to see our latest case study!
The Company
Goude Mind is a UK-based marketing agency that specialises in psychological marketing. Using insights gathered from scientific research, they support marketing campaigns for a wide variety of clients. Their portfolio of services includes digital marketing, web development and CRM management.
Goude Mind's client base is primarily based in the UK and covers many different industries, from hospitality to recruitment and engineering.
The Challenge
We interviewed Junior Goude, Managing Director at Goude Mind. He told us about the reasons that led him to investigate working with Cognism.
"Our primary goal at Goude Mind was to eliminate dead leads! We found that we were spending too much time prospecting to the wrong people. It was taking too long to find the right leads, build rapport and close deals. I thought that there could be technology to help us improve our targeting and speed up the process."
Junior tried out a competitor before picking Cognism.
"I trialled one tool, but the data it gave us was very bad quality. It kept generating US data, which was useless to us - and also bad from a compliance perspective. All the direct dials it generated turned out to be for gatekeepers, not decision-makers. Thankfully, Cognism solved all those problems for us!"
The Solution
Junior explained how he found the onboarding process at Cognism.
"It really was so easy - I was using the platform just a day after the initial training session! It's a very intuitive and straightforward piece of software. It took me no time at all to get some campaigns started. It's not just user-friendly, it's fast as well."
We asked Junior if he had used Cognism's award-winning Customer Success team. He said:
"They're a brilliant team! They've given us such good support. If I've had a query, I've never had to wait longer than an hour for a reply. The best thing is they're so enthusiastic about our success! They genuinely want us to do well and they do everything they can to make it happen."
The Results
Our next question was - what kind of outcomes has Cognism produced for Goude Mind? Junior replied:
"Cognism has been a pivotal tool for us! It's brought in a magnitude of high-quality leads - 300 in total in the month since we joined. 2 of those leads went on to sign contracts with us, generating £70,000 in extra revenue for our business. We wouldn't have found those leads or signed those deals without Cognism. We're currently building relationships with a couple of world-famous brands, who were sourced from Cognism's data."

"There are other benefits as well. Cognism is a great research tool. You can use it to find out all sorts of information on your target accounts and prospects, including where they're located and what technologies they use. It helps you to build rapport before you've even spoken to them! That's very useful for selling."
We asked Junior for his final thoughts.
"I 100% recommend Cognism to any business leader who wants to grow their sales quickly. It's delivered ROI for us in just 1 month! My advice is to book a demo now and see what it can do for you!"
Contact Cognism today
Cognism can be a powerful addition to your B2B marketing mix.
Build personas of your ideal customers, find others just like them, and launch intelligent, multi-step email marketing campaigns. Our global database is powered by patented AI technology and fully GDPR-compliant.
Want to see our B2B lead generation tech in action? We'd love to show you. Hit the button below and book your demo with us today!