Join 1800+ customers who are EXCEEDING targets using Cognism



We know you're shopping around and we like to keep it simple
Here's what you need to know about Cognism
Contact Data: More results from fewer calls
We have an exclusive mobile dataset called Diamond Data® that ups your dial-to-connect rate by 7x.
The secret of Diamond Data

®? We manually call each number to confirm it's correct.

We ensure you never hit a dead end and r

each the people you need to talk to.
Diamonds-on-Demand® is an exclusive feature that allows you to request Cognism to find and phone-verify your most valuable contacts on demand.
Compliance: Prospect with confidence
We help you call and email with complete confidence in various regions.
We provide business emails
We notify our database
We check and clean our database against the telephone preference service (

TPS/CTPS) in the UK and

various European countries' Do-Not-Call lists
Pricing: Customised for your needs
Our pricing doesn't come in a simple table because we want to first understand your needs and draw up a proposal that works for YOU.
You will, however, get unrestricted views and individual and page-level exporting, our Web App and Chrome Extension
Every package includes contact, company data, technographics, and sales trigger events


Data access: Basic + Advanced data
We offer company + contact-level data.
This includes emails and mobile numbers so you can connect easily even if your prospects work from home.
It also includes contextual data like technographic data, sales event triggers and event data.




Coverage: Global
You probably know us as the provider of choice for teams prospecting into EMEA - we have the best coverage in the region.
But did you know we have the best mobile phone number coverage in the US too? If your US team needs MORE accurate mobiles so you can have MORE conversations, get in touch.
We cover the APAC region too.
Integrations: Connect your sales tech stack
Get all the data you need to do your job - whererever you need it.
Our platform integrates into a variety of existing sales solutions likely already in your tech stack.
CRM and sales engagement integration tools are included in every package.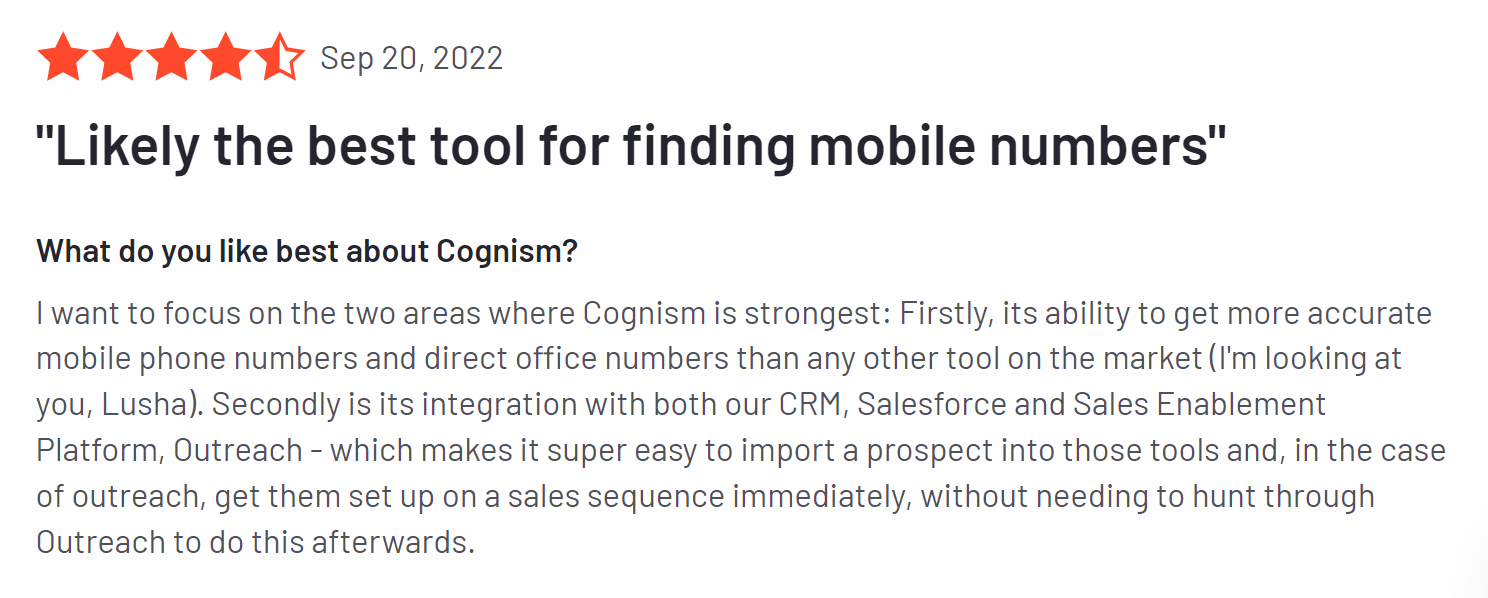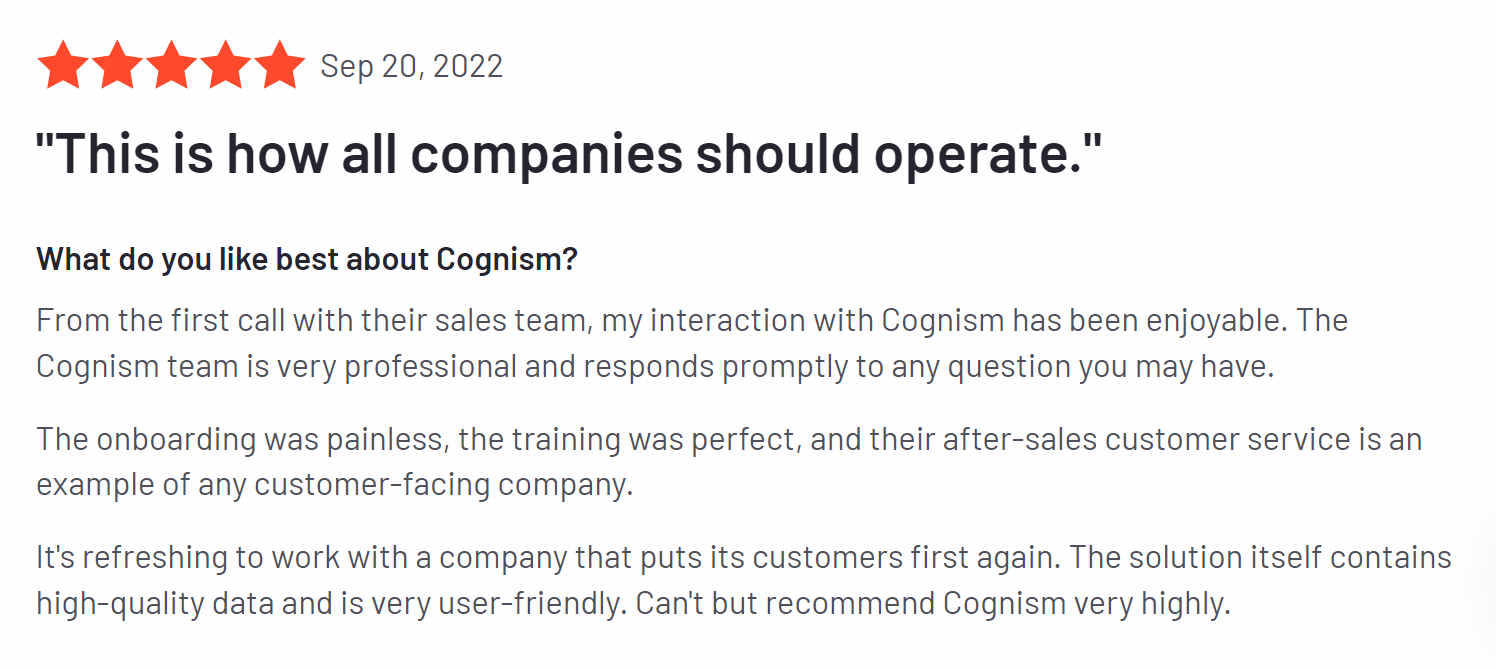 Accuracy matters: 7x more live conversations
Reach decision-makers regardless of where they are.
Our exclusive dataset called Diamond Data® comes with 98% accuracy - we verify each Diamond number manually so you can:
Have a live conversation every 3-4 dials instead of every 8-10
Save time and make cold calling an activity your SDRs enjoy again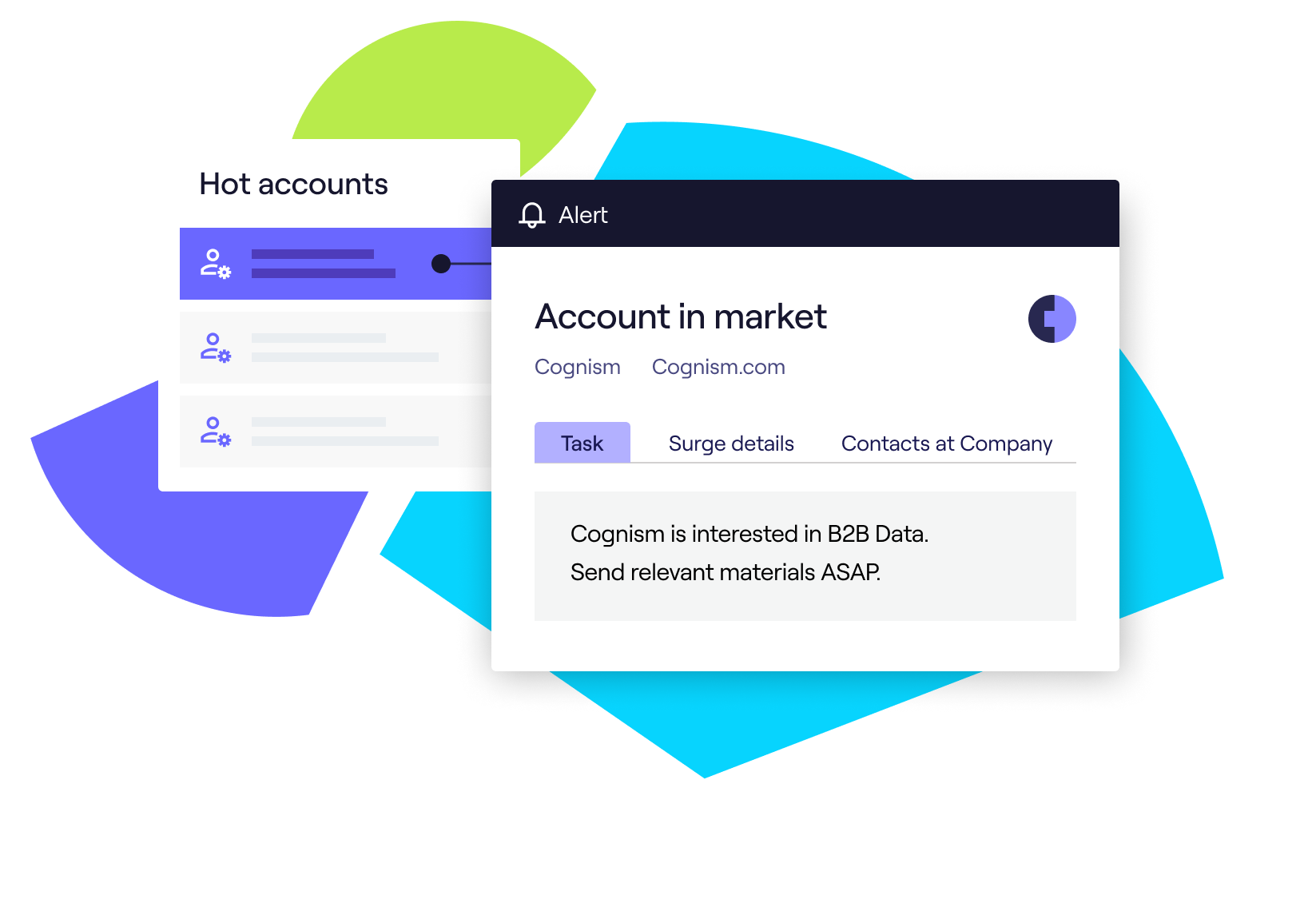 74% more wins!
Being the first one to turn a vision into a clear path of value can lead to a win rate upwards of 74%.*
Start conversations with accounts primed to buy and engage with buyer intent and sales trigger events from Cognism.
*Source: Forrester Research
No restrictions on the data you need
Get unlimited views, plus unrestricted individual and page-level exports. We'll give you the contact + contextual data you need to close your deals.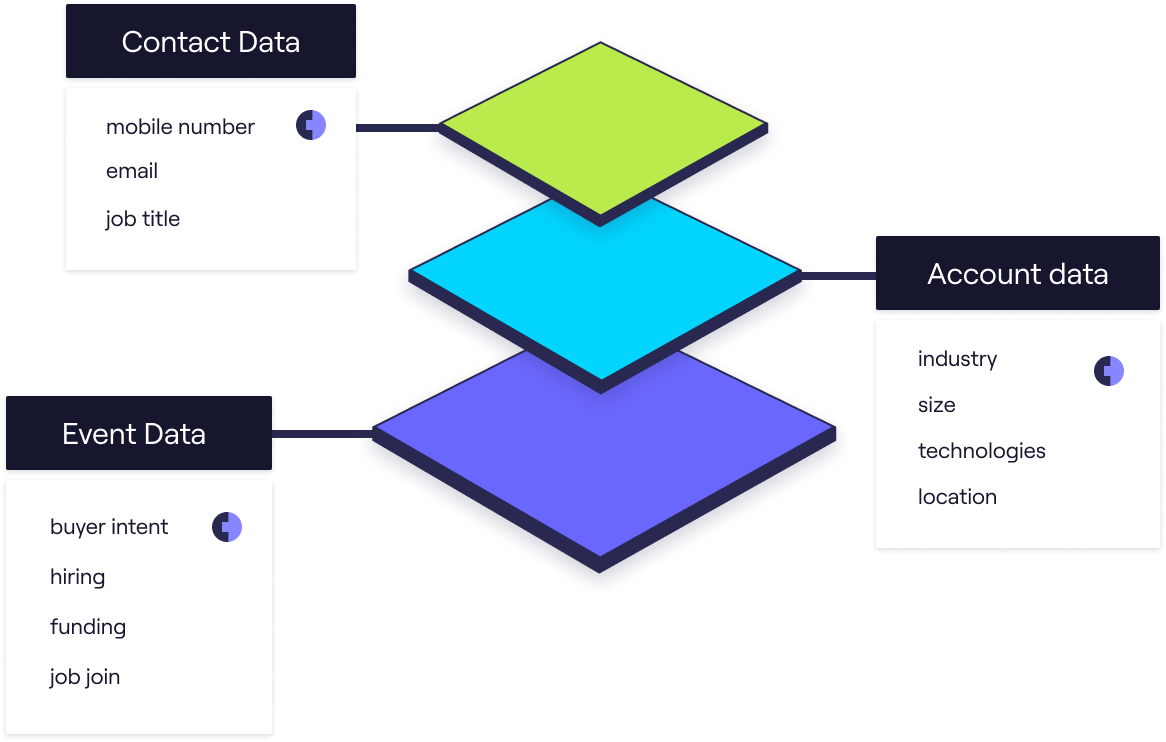 See why sales superstars choose Cognism Exceed your targets with Cognism