Integrate your tech stack
Fuel your revenue teams' workflows with accurate, GDPR-compliant data.
Cognism integrates with the tools your teams use every day.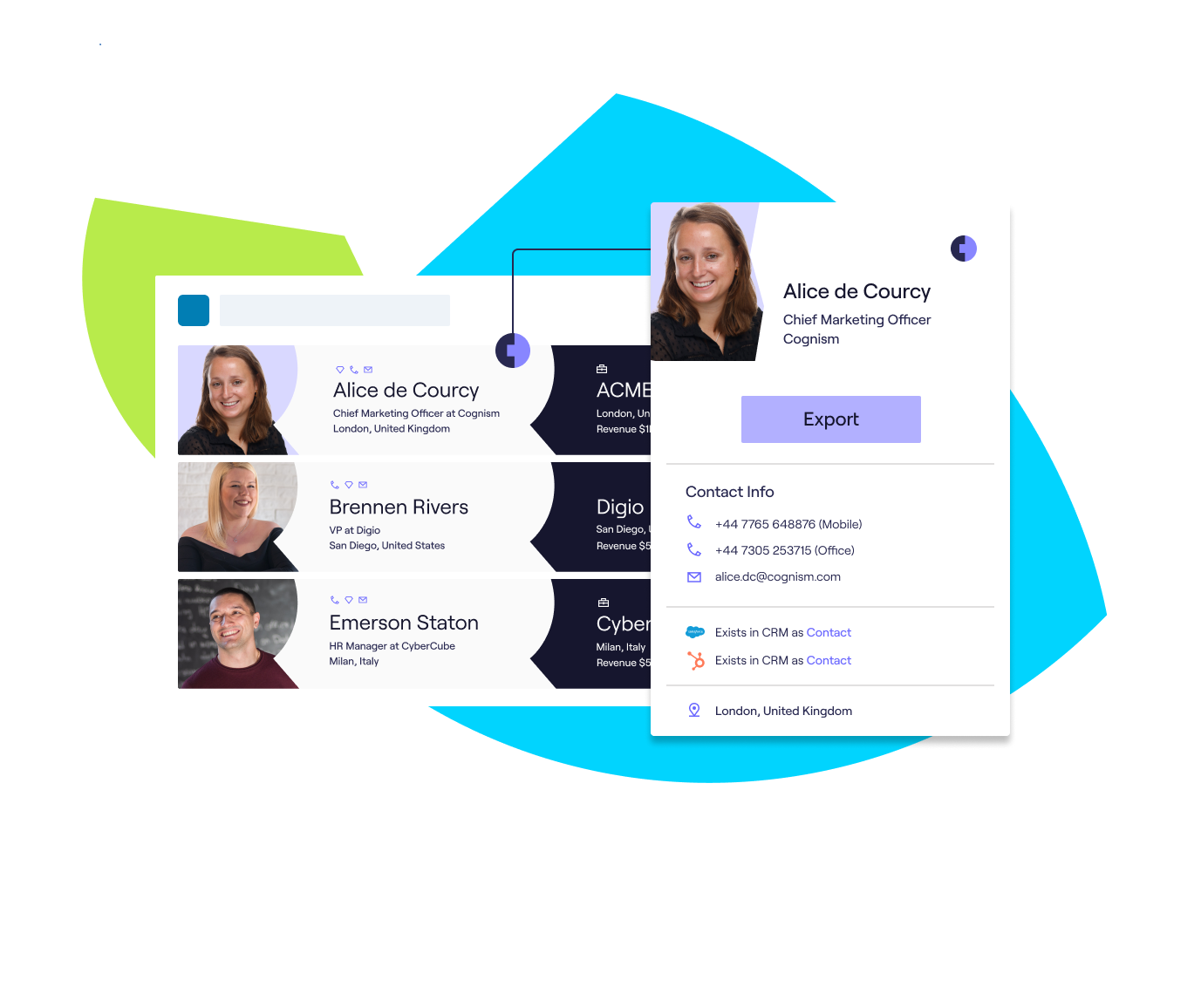 Dependent on spreadsheets and copy-pasting data? There's a better way.
No one likes spending time on low-value activities like manual data entry and unnecessary admin.
Use Cognism to find and export critical account and contact data to the tools you use in as little as two clicks.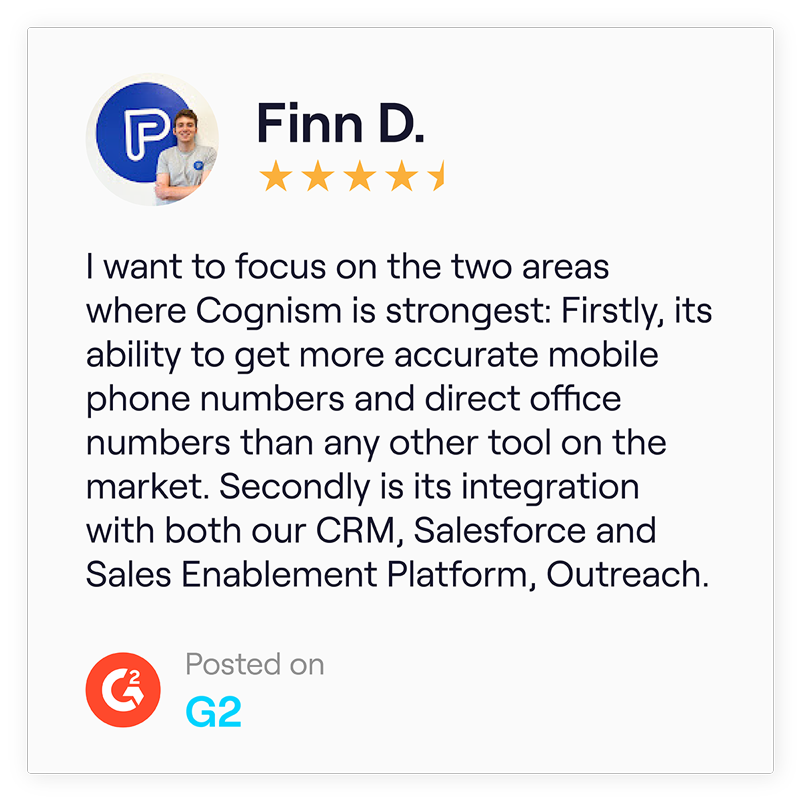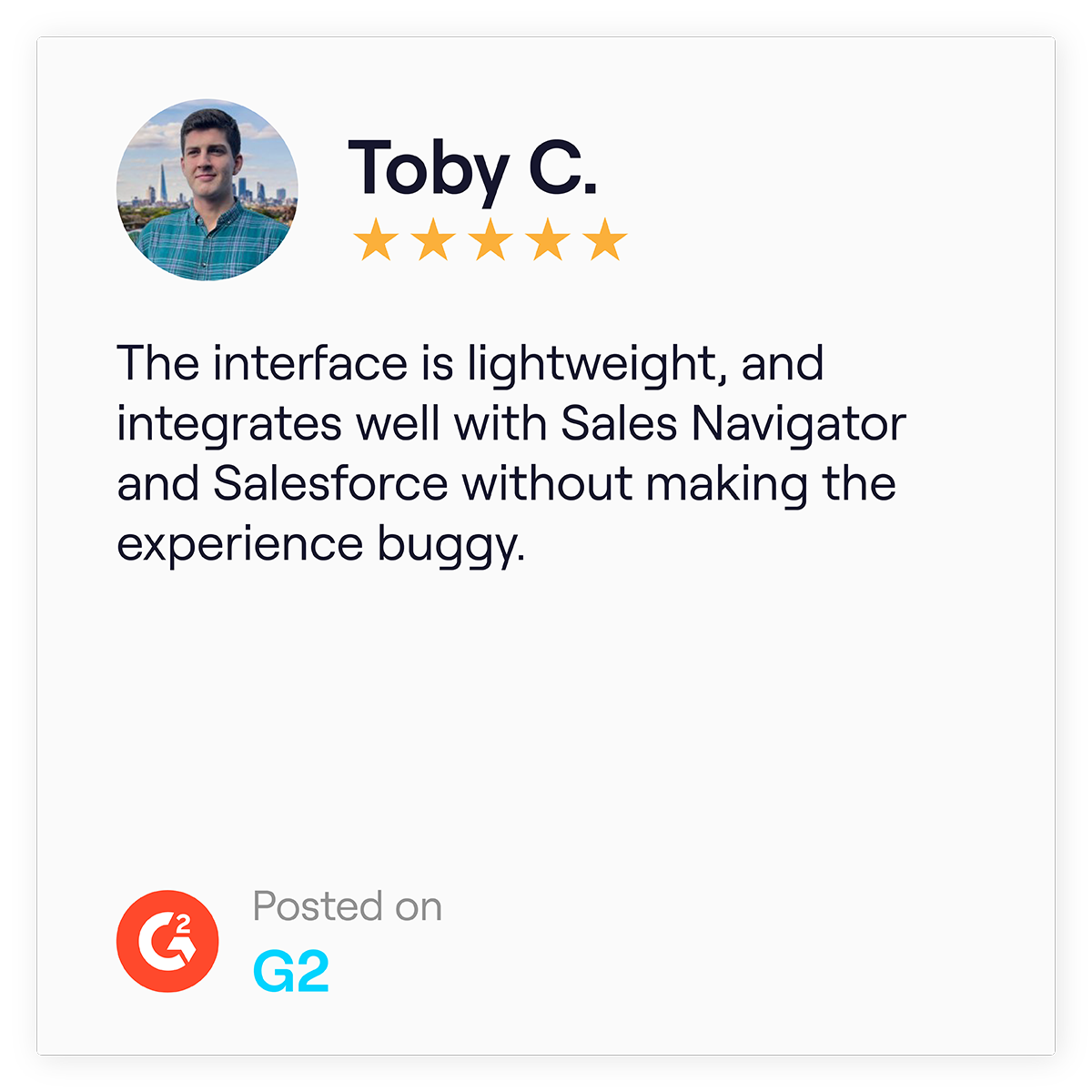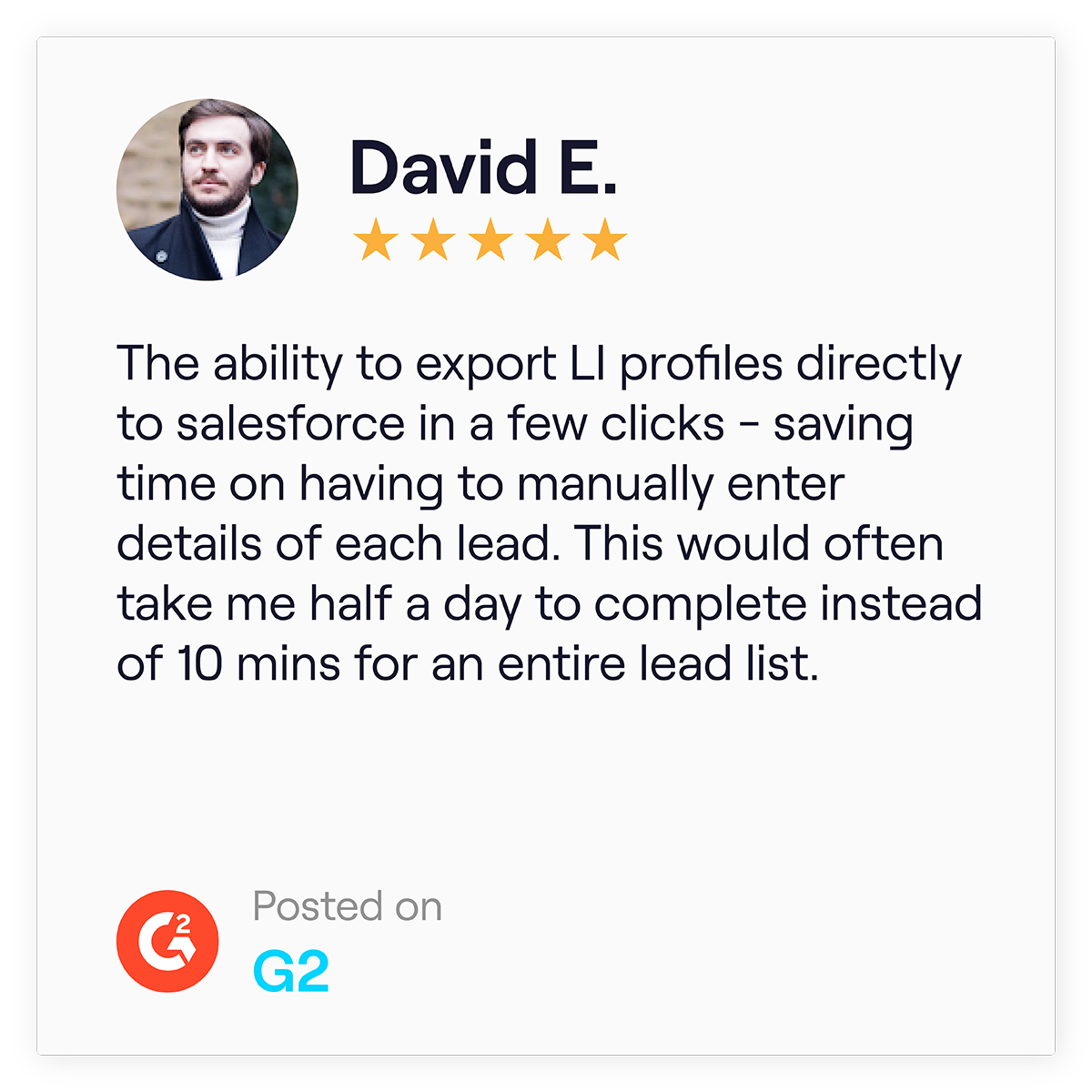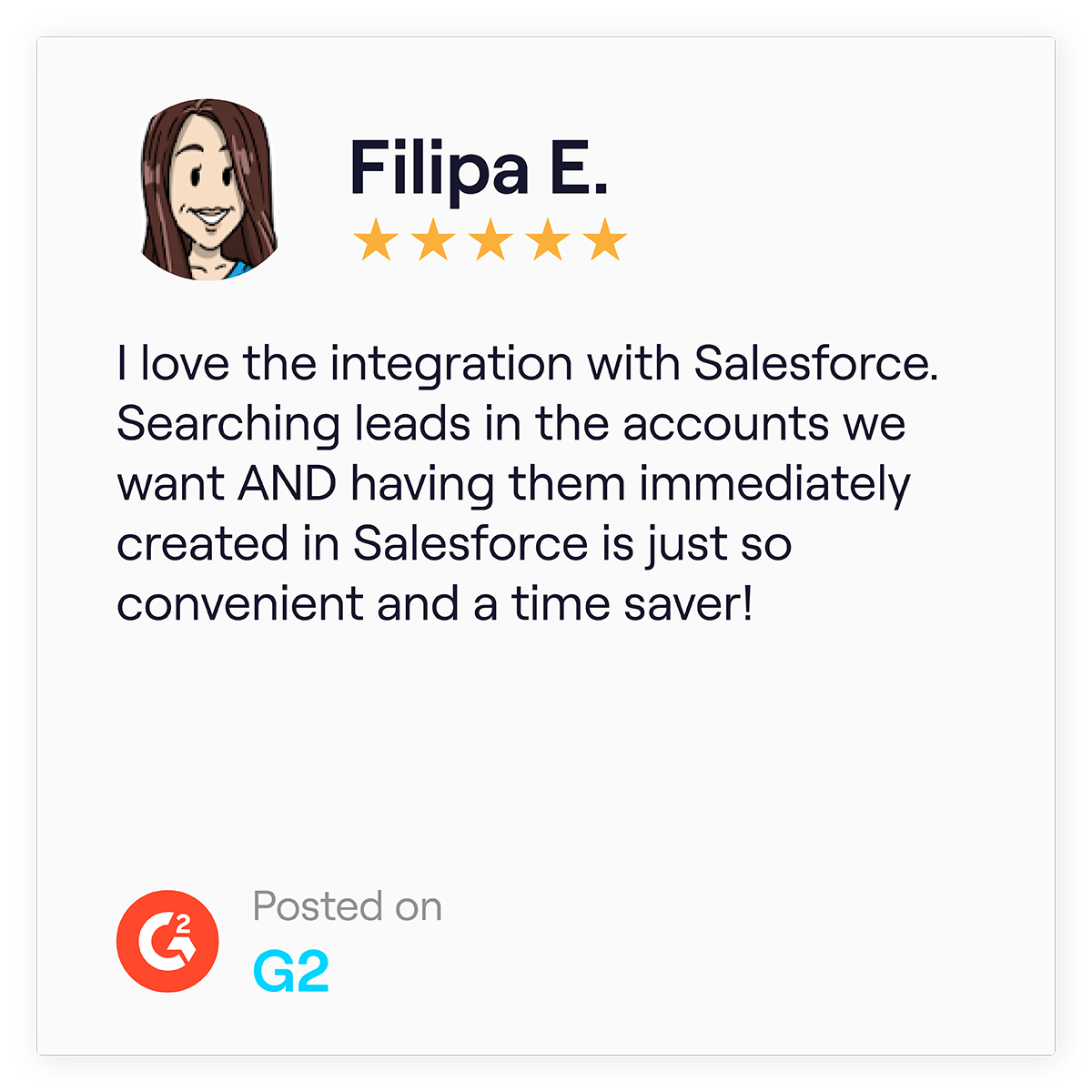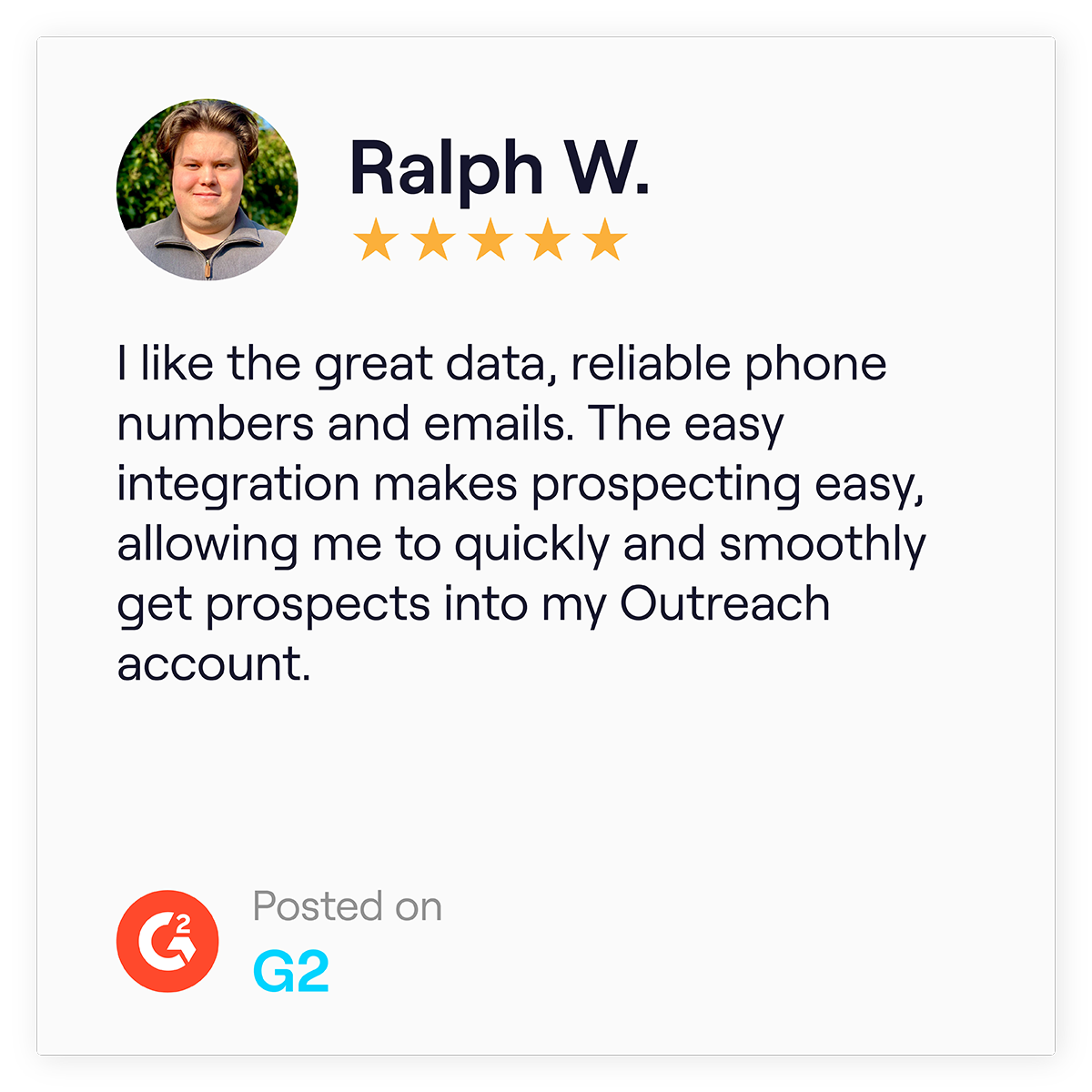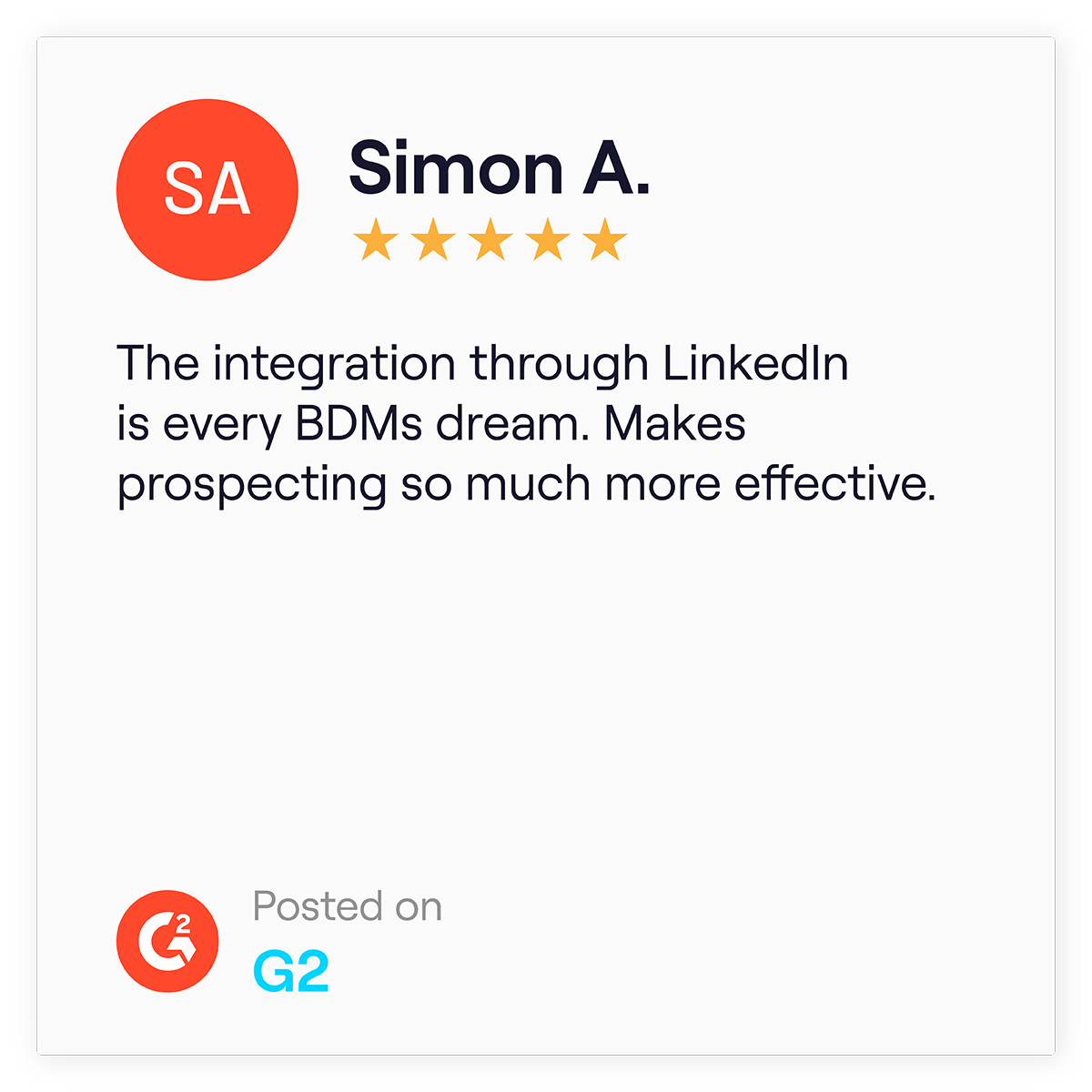 HOW IT WORKS
Integrating Cognism with your tech stack is as easy as 1-2-3
1.
Log in
using your username or SSO.
2.
Connect
Cognism with the tools you use.
3.
Start exporting
data directly to your CRM or sales engagement tool.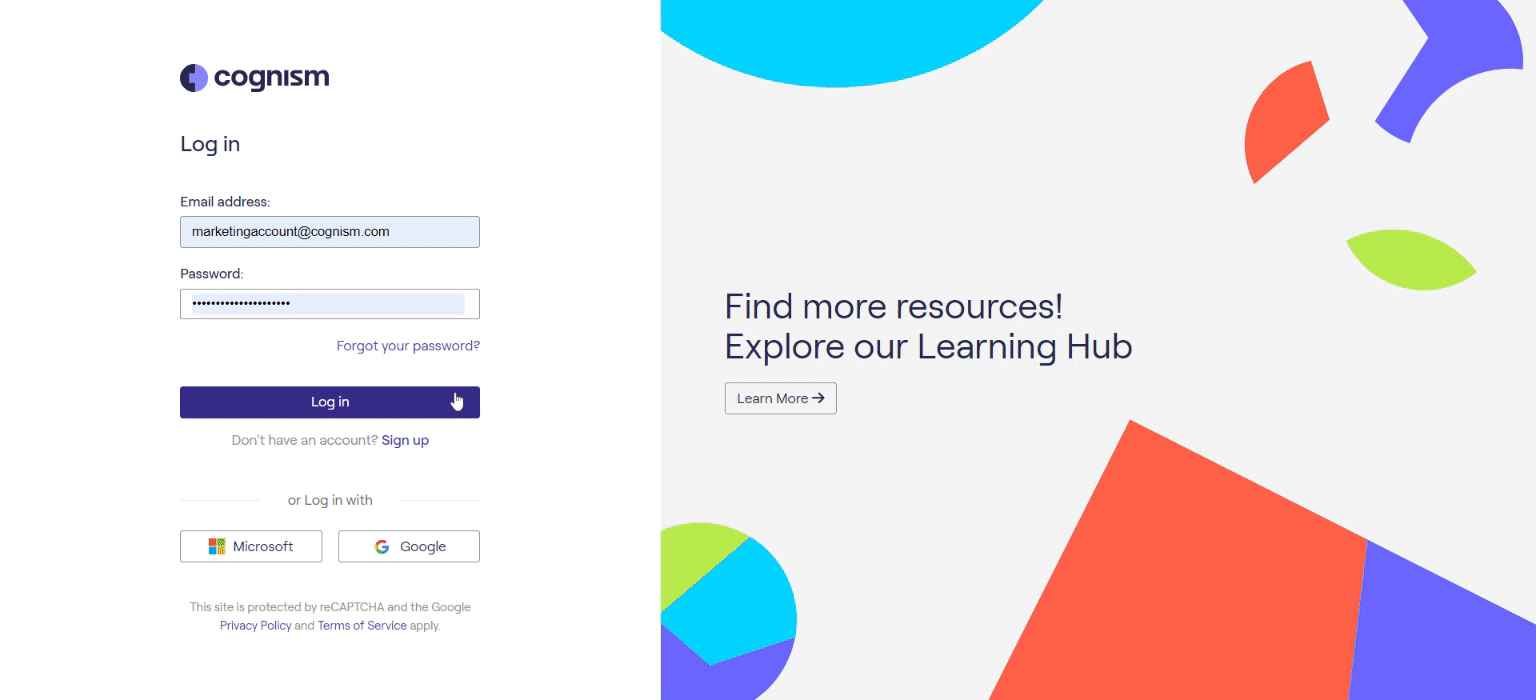 ENHANCE YOUR EXISTING TECH STACK
Sales teams love that Cognism works everywhere
The Cognism Chrome Extension can be used over LinkedIn, corporate websites, Salesforce, Hubspot, and Outreach, making it easy for your sales team to find the data they need wherever they work.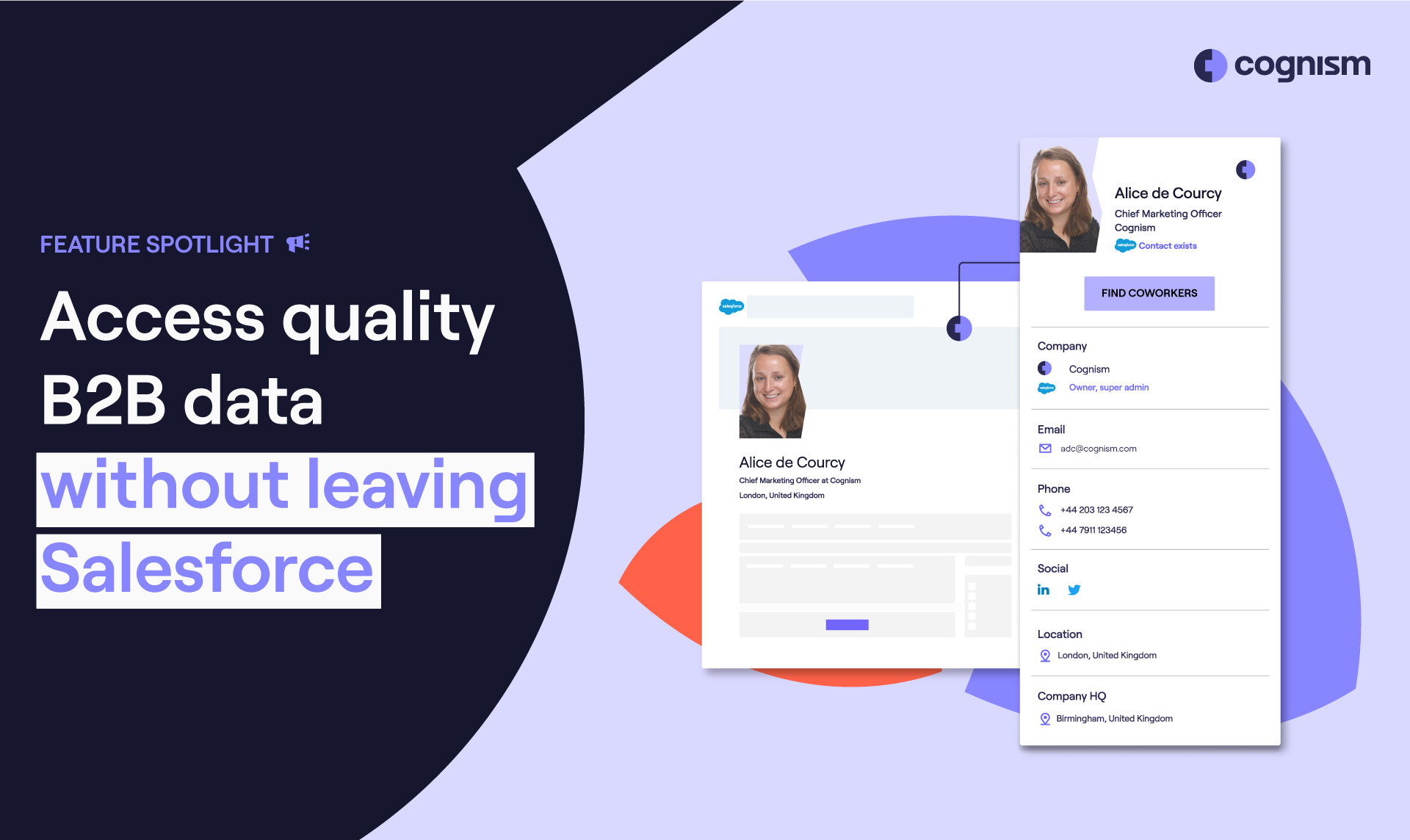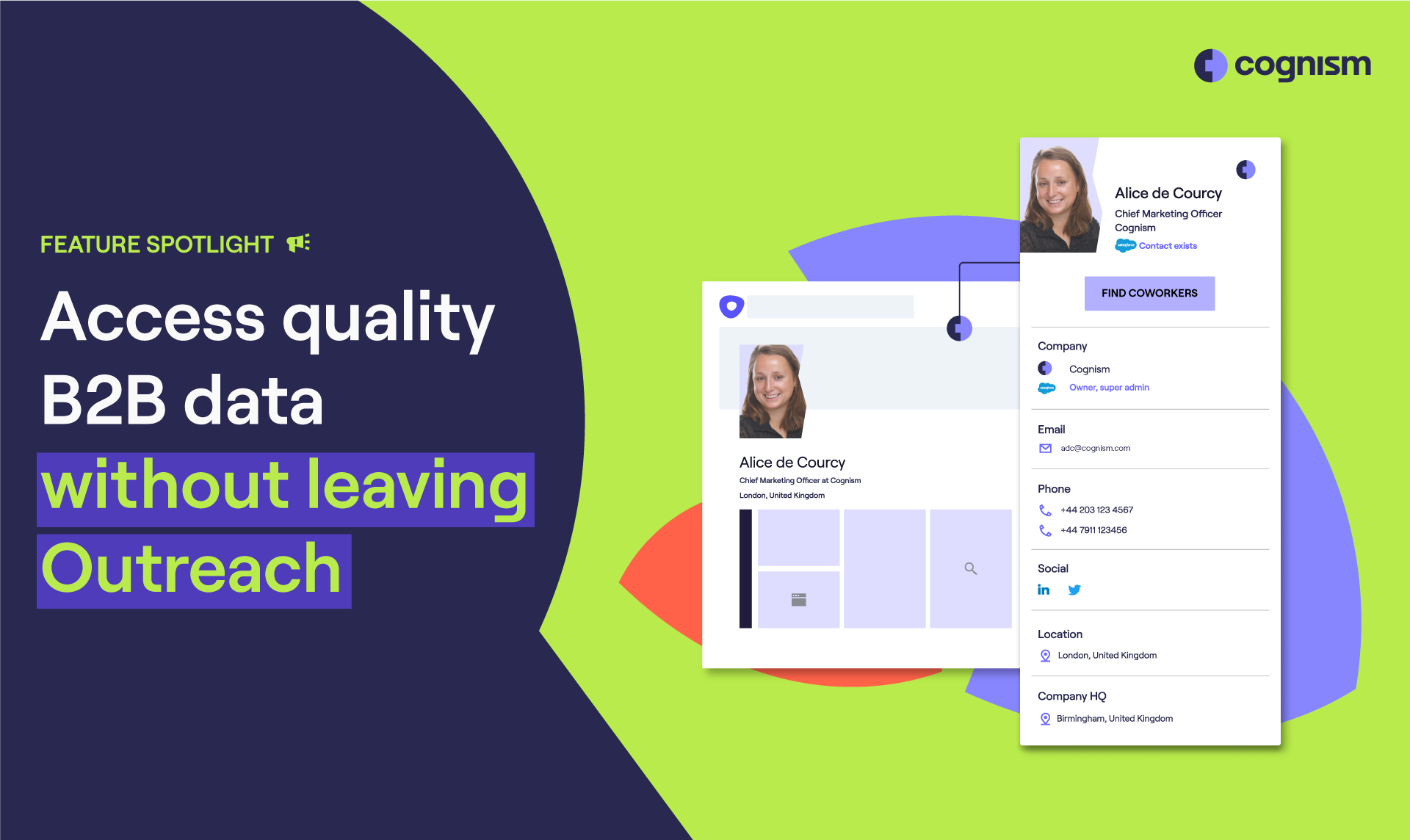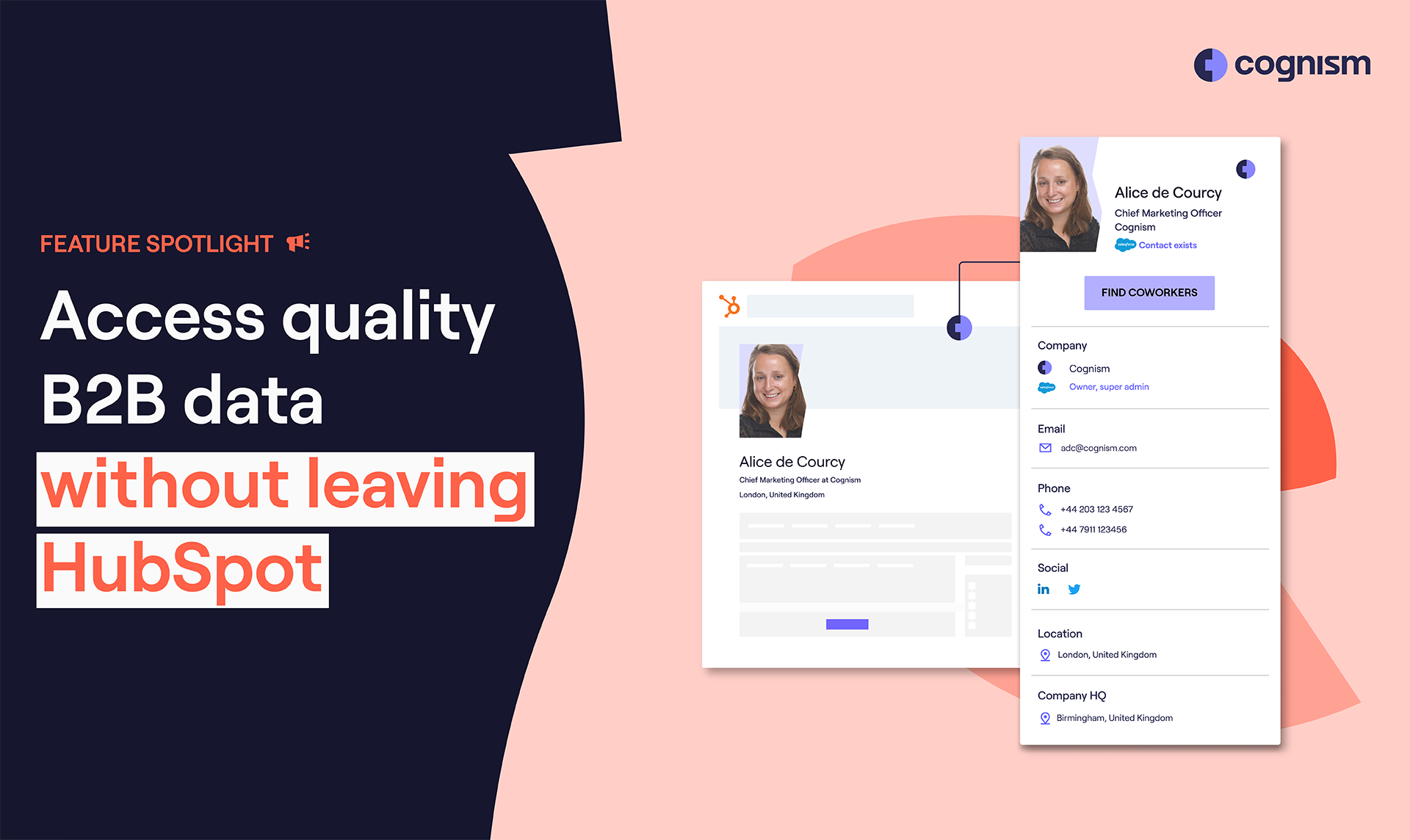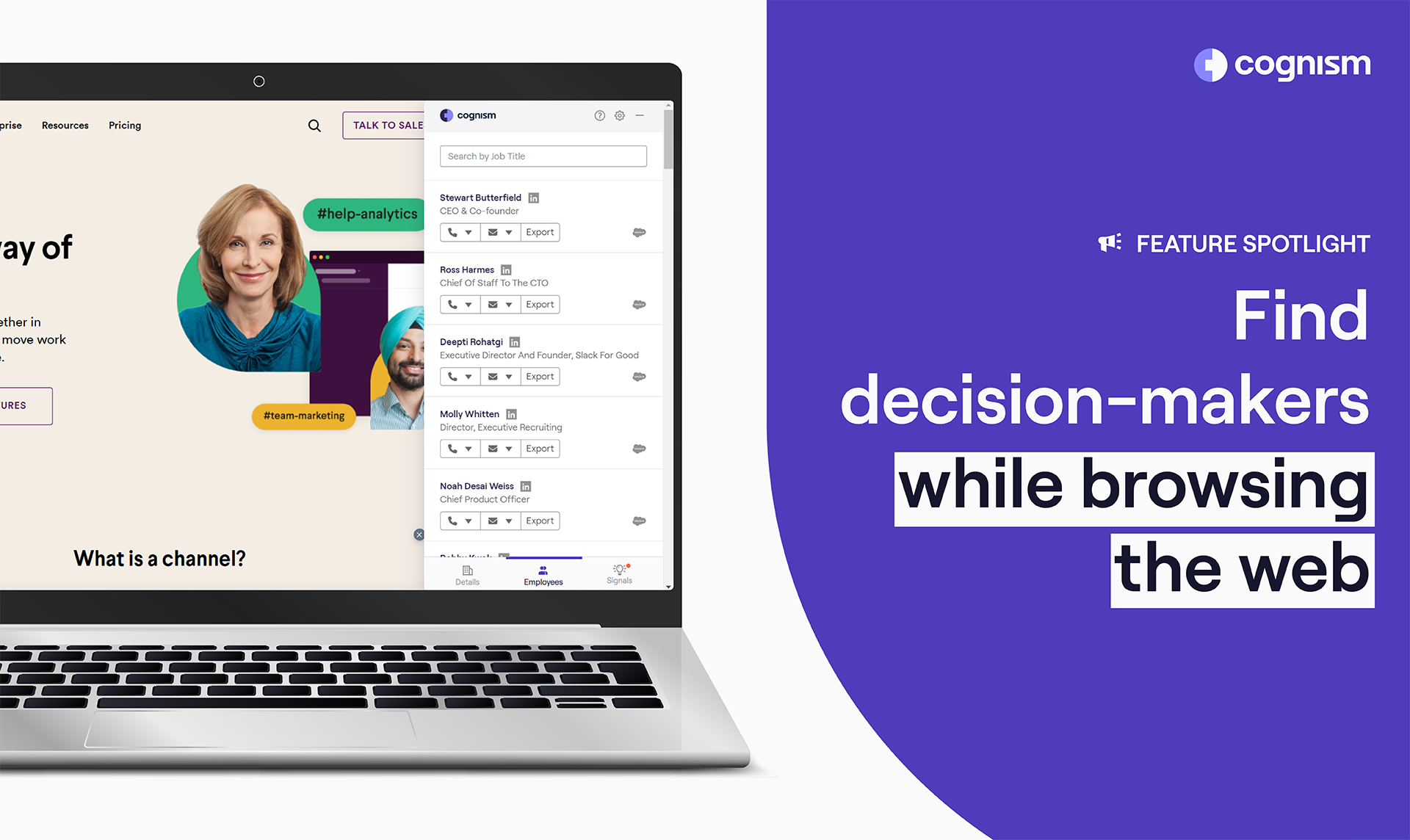 Less admin. More selling.