Comparing Cognism vs Lusha in 2023
Do you want to move upmarket?
Or are you looking for a data provider who can supplement the B2B data you already have?
Lusha is a fantastic option, but Cognism might fit your business needs better.
Like Lusha, Cognism is sales intelligence software that provides teams with B2B contact data. Its compliant B2B data, unrestricted data views and high-quality mobile numbers set it apart.
In this article, we'll explain how Cognism compares to Lusha so you can make an informed decision when selecting your next data provider.
👇 Scroll to learn more about pricing, features, user reviews and more!


Key features of Cognism vs Lusha
Cognism
Cognism equips teams with everything they need to exceed quota month-on-month. It focuses on supplying accurate global B2B data that comply with international data laws. Features include:
Accurate and up-to-date global contact database.
Diamond Verified Phone Data®, which arms sales teams with human-validated, factually-correct mobile numbers.
The best mobile phone number coverage in the US.
The most complete data in the EMEA.
Intent data powered by Bombora.
Unlimited views, plus unrestricted individual and page-level exports.*
Advanced contextual data points and sales trigger alerts.
Web app and browser extension (LinkedIn, CRMs, sales engagement tools and corporate website coverage).
CRM and sales engagement integration tools are included in every package.
*Subject to fair use
Lusha
Lusha has several key features to help teams perform better throughout the sales process:
Chrome extension.
Intent signals.
CSV exports and integrations (dependent on chosen package).
💡 Discover how a tool like Cognism and Lusha can find decision-makers in target accounts and export records to your CRM.
What's the difference between Lusha and Cognism?
When comparing Cognism to Lusha, consider the features available and how each can impact your business. Here's an infographic differentiating Cognism vs Lusha:
Packages to suit business size
Phone-verification/ research on-demand service
Unrestricted views/ individual and page-level exporting
Do-not-call lists in US and Europe
DNC scrubbing only part of the highest-paid package & no scrubbing against European DNCs
Human-verified mobile numbers
CCPA compliant, GDPR aligned
Cognism vs Lusha: Databases
When looking at Lusha data, the website does not directly state where its data coverage lies, only how large its database is.
Cognism has research teams in the EU and the US, making it a great option for anyone looking to find highly-targeted leads on both continents.
In fact, Cognism's global data is so good it helped Promon book 33% of new business meetings in Southern Europe. They said:
"Having access to direct numbers is critical for targeting South America as WhatsApp is their main method of sales communication. It's a game-changer."
"33% of meetings booked in Southern Europe and 15% in South America are from Cognism-generated leads. The meetings booked have resulted in closed revenue, and ROI has been achieved!"
"You'll be hard-pushed to find another platform that saves time and delivers results. It's a lifeline for a BDR, and I couldn't recommend it enough."
Quality is of utmost importance to Cognism, with next-level mobile number coverage in the US, 98% accurate phone-verified data, known as Diamond Data® and the most complete database in Europe.
One Cognism customer urged G2 users to "forget about Lusha", praising the accuracy of Cognism's data. When asked, "What do you like best?" they said:
"The accuracy of the numbers that are generated."
Where do Cognism and Lusha get their data?
According to its website, Lusha gathers data from the following information sources alongside its proprietary AI technology:
The Lusha community - members who have decided to share their contact details under the terms of the Lusha Community Program.
Third parties - business partners who own established and trustworthy directories.
Lusha insight and analysis system - business information is autocompleted. I.e. email addresses are completed based on standard corporate email patterns.
Publicly available information.
There's no guesswork when it comes to Cognism's database. Data is gathered via proprietary sources and fills in the gaps from third-party data providers, publicly available sources, manual research and strategic partnerships.
Machine learning processes check millions of data points daily, and a team of researchers verifies the data. This ensures accuracy and compliance, and the stringent verification process applies to Cognism's entire database.
However, Cognism takes data verification to the next level through its exclusive data asset, Diamond Data®.
Diamond Data® comprises phone-verified mobile numbers that are 98% correct. The team manually verifies mobile phone numbers and includes contacts specifically requested by customers leveraging the Diamonds-on-Demand® service.
Diamond Data® gives sales teams the ability to have 7x more live conversations (Diamond Data® connect rates = ~20% vs 3% industry standard).
Here's an infographic detailing the difference that calling factually correct, human-verified mobiles can make 👇
More results from fewer calls
Break performance records with Cognism's phone-verified data for 7x connect rates and complete GDPR compliance.
Diamond Data® ensures your team connect with the right people, in their current role, at the correct company.
Comparing the cost of Lusha and Cognism**
Cognism pricing
What really makes Cognism stand out from Lusha is unrestricted data views.
Cognism's main packages allow reps unrestricted data views and exports of 25 records at a time. Flexible packages with bulk exporting and list building are available for easier list building.
Cognism's pricing model follows a different structure with a few data license types that are priced per user. Its sales reps are available to discuss what you hope to achieve from the tool so you can be provided with a proposal you're comfortable with.
The following is included in all Cognism packages:
Unrestricted access to contact and company data.
Technologies.
Sales event triggers.
All Cognism users are granted access to the following:
The Cognism web app.
The Cognism Chrome Extension.
All available integrations.
In addition to this, users can add intent data and Diamonds-on-Demand® to their package.
Lusha pricing
Lusha's pricing is based on credits per user. It limits access to certain features and how many contacts you can search for depending on your chosen package. Packages range from Free and Pro plans to Premium and custom Scale plans. Each package includes:
Direct phone numbers.
Landline phone numbers.
Email addresses.
Basic prospecting platform.
Lusha Chrome extension.
You will have to pay more for additional credits, CSV enrichment and a bulk show of 25 contacts. Intent signals, job changes, technologies, Salesforce data enrichment, and the Lusha API are all add-ons.
**Pricing information for Cognism and Lusha is dependent on your company's needs. For accurate pricing, please contact your preferred data provider.
Why not get started with Cognism right away?
Here's 25
free

leads for you!
I can confidently say that the number of Cognism contacts that successfully qualified to a revenue generating opportunity and moved through the buying journey was higher than any other provider we tested. This ultimately convinced the wider business and senior stakeholders to switch to Cognism.
81K
worth of opportunities generated in 2 weeks
Lusha vs Cognism: Usability
Lusha offers a smooth Chrome extension, numerous filters and integrations with popular CRMs on the custom Scale plan.
The Cognism web app helps teams streamline list building, and the Chrome extension allows prospecting across LinkedIn, corporate websites and popular CRMs. It's an excellent choice for salespeople who want hassle-free data wherever they are online.
Plus, customers speak highly of the Cognism interface and usability: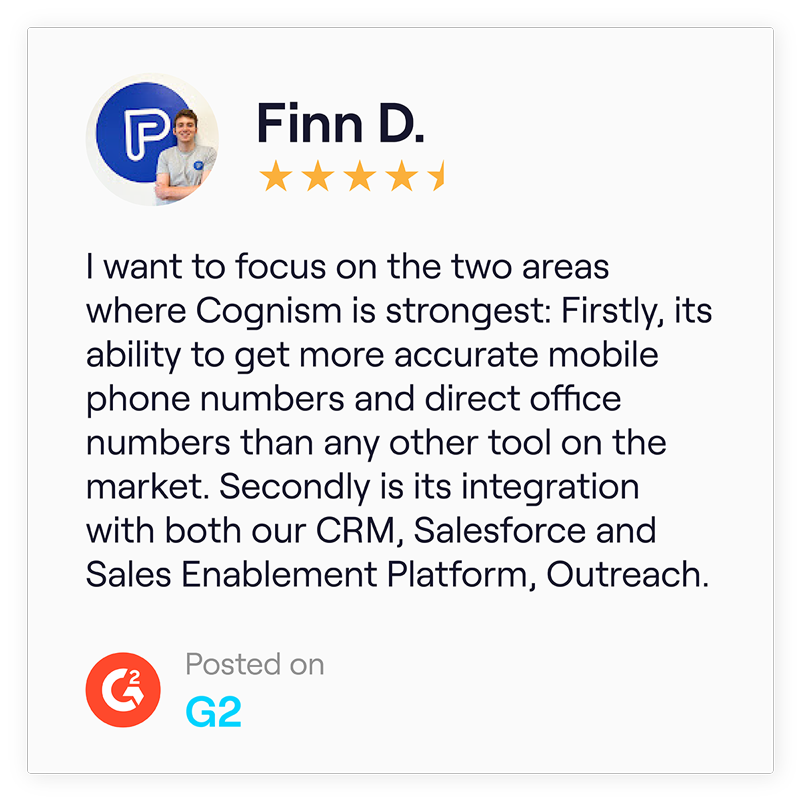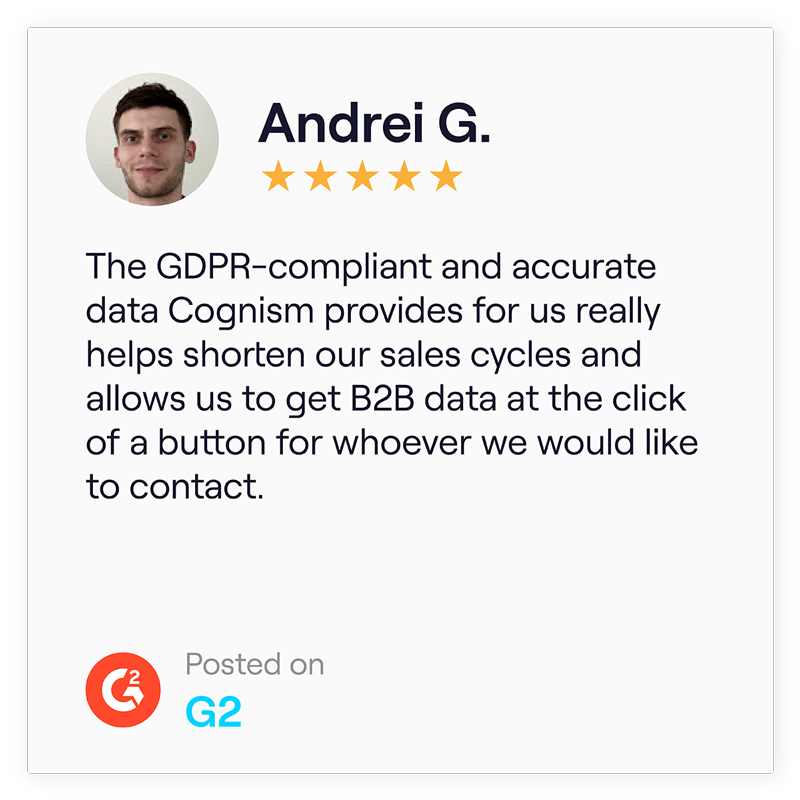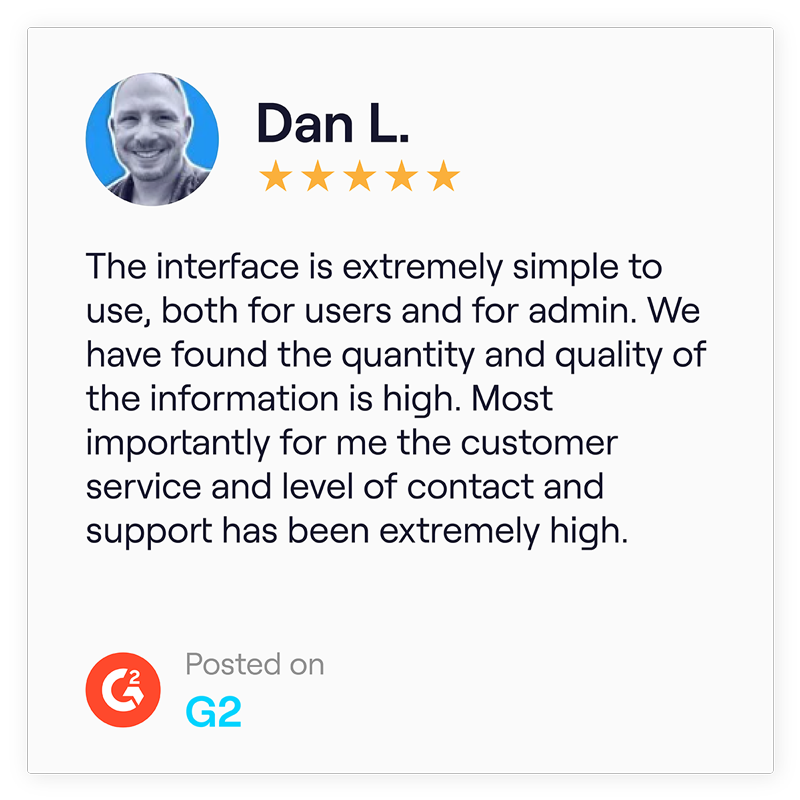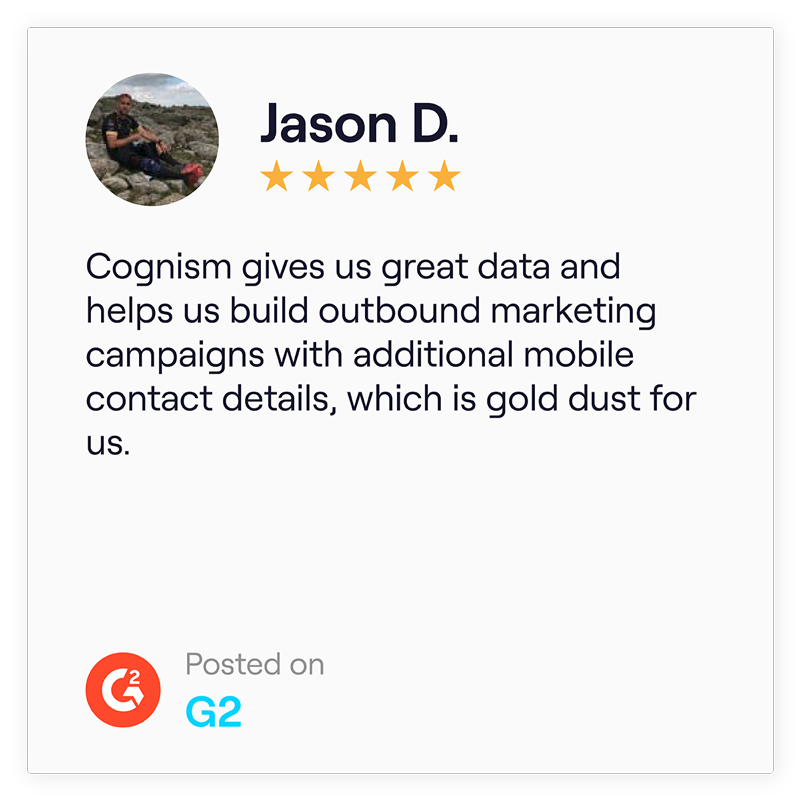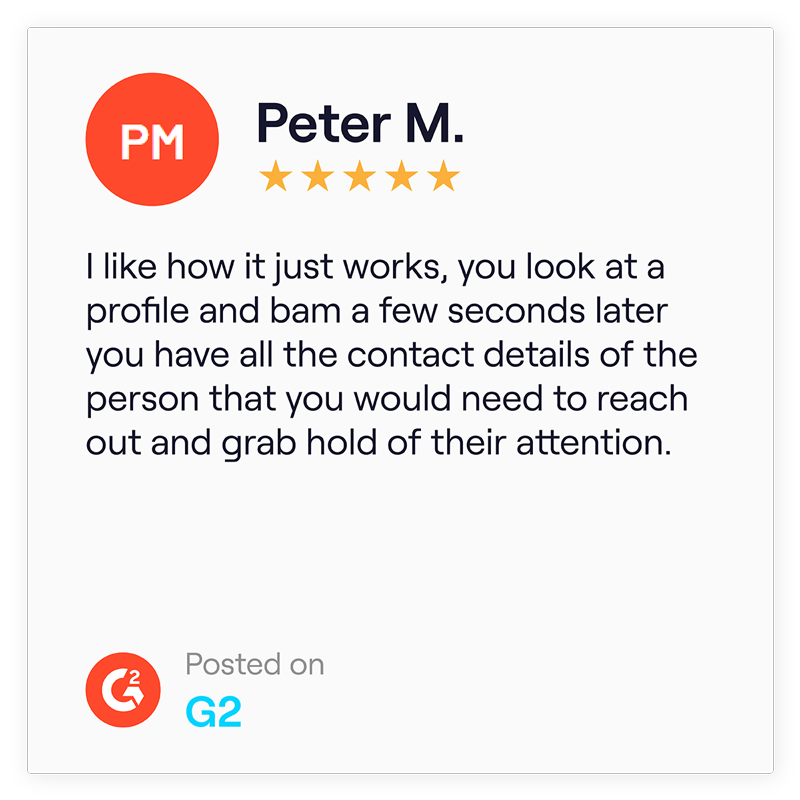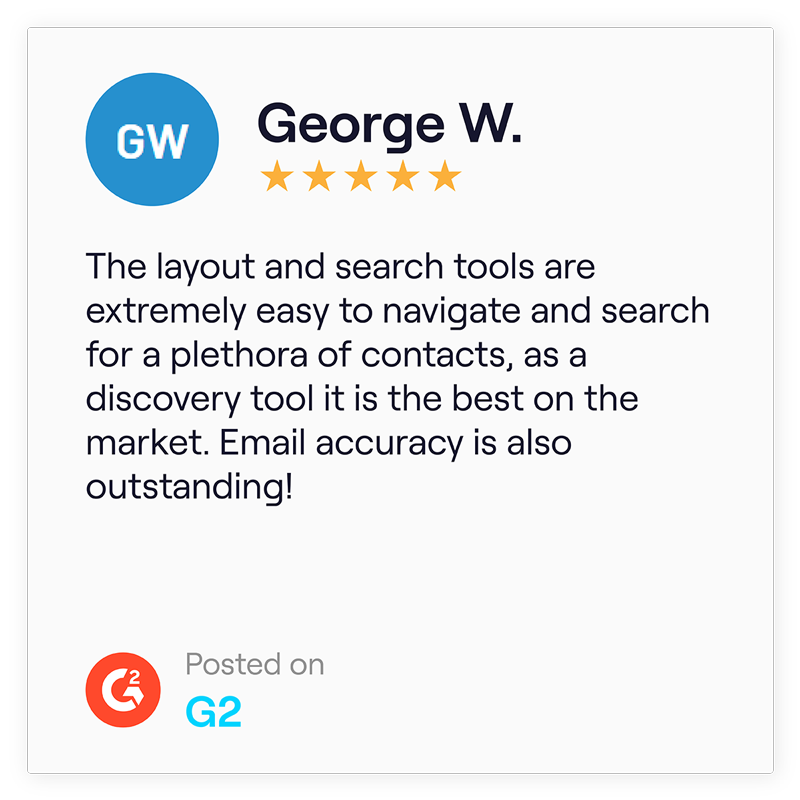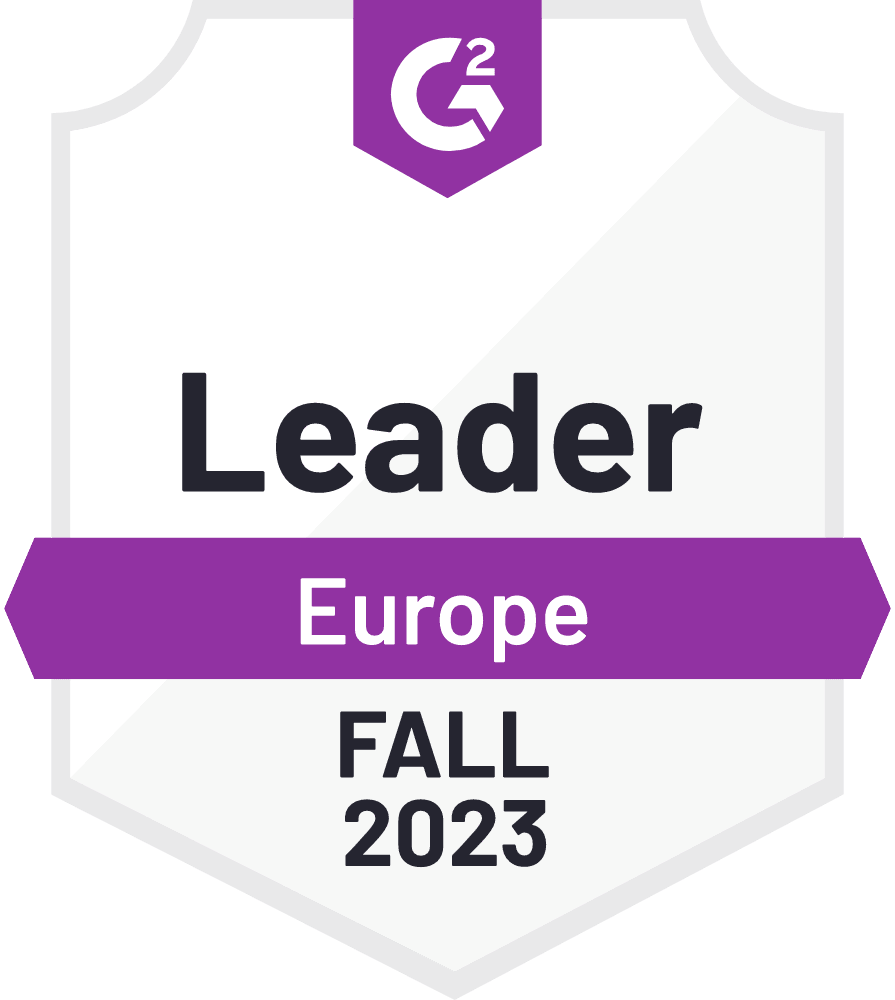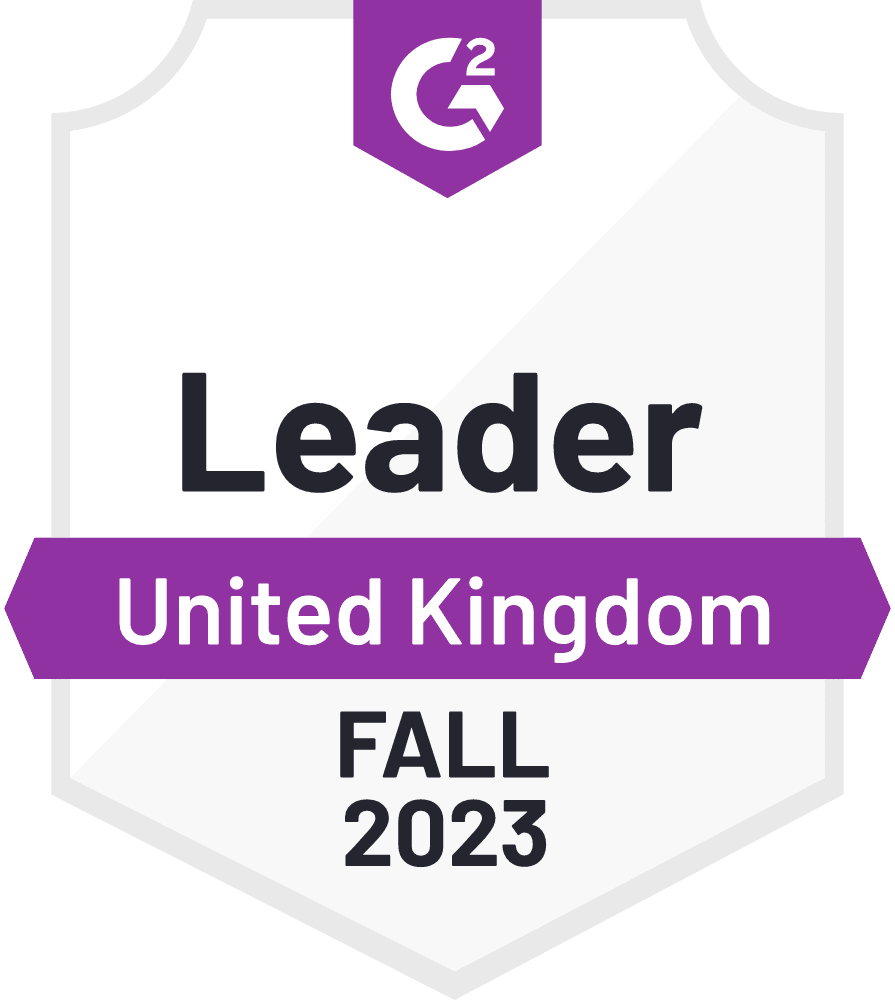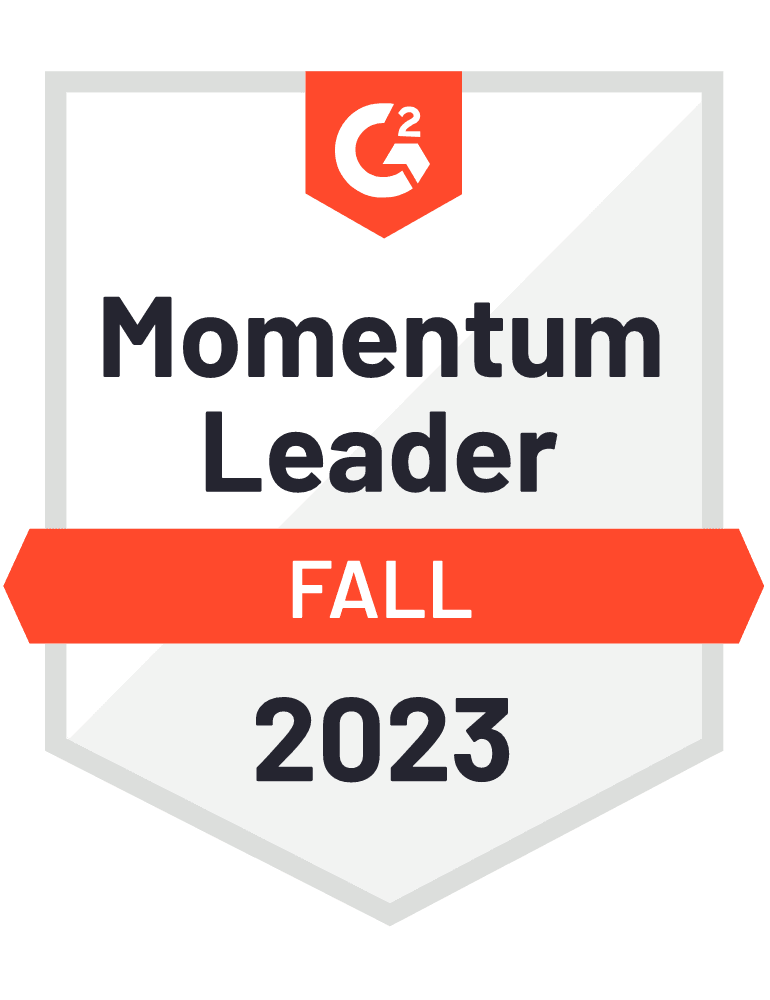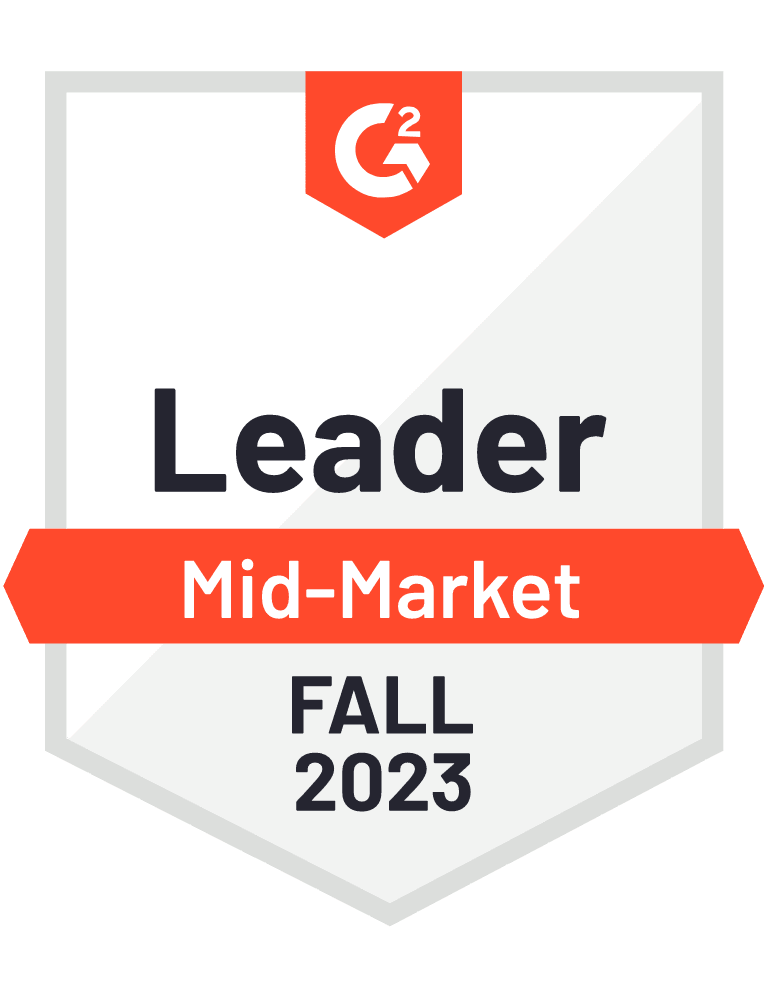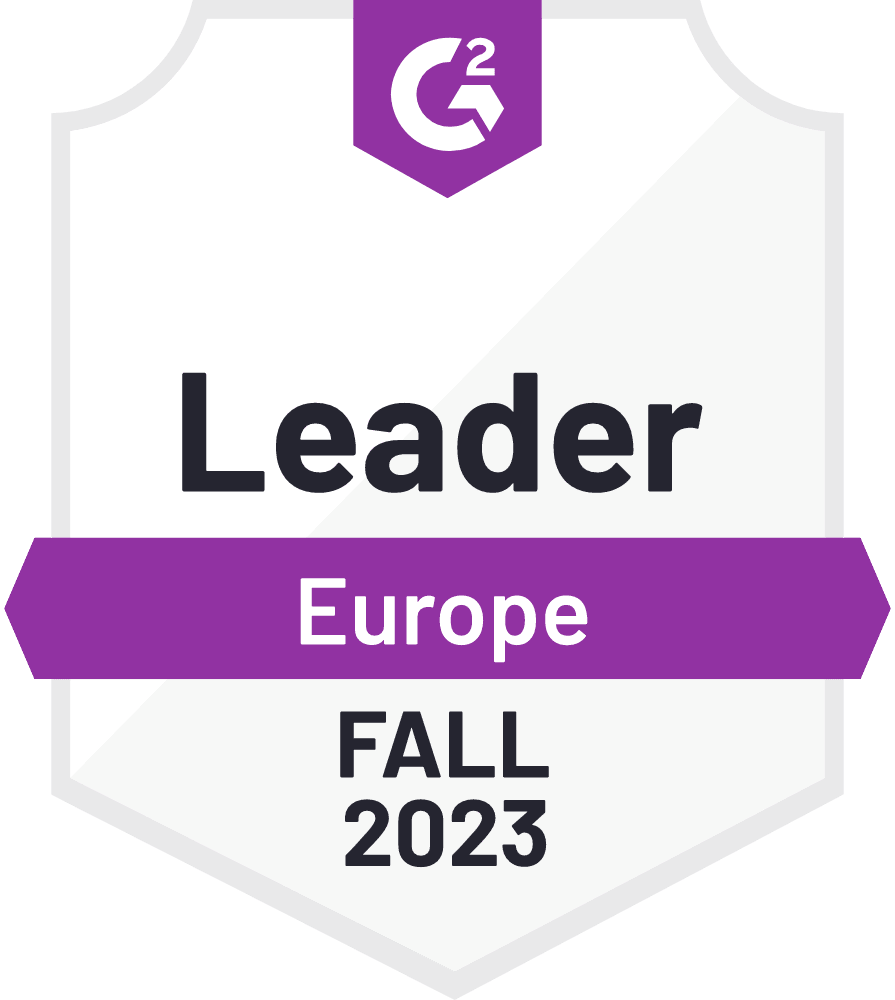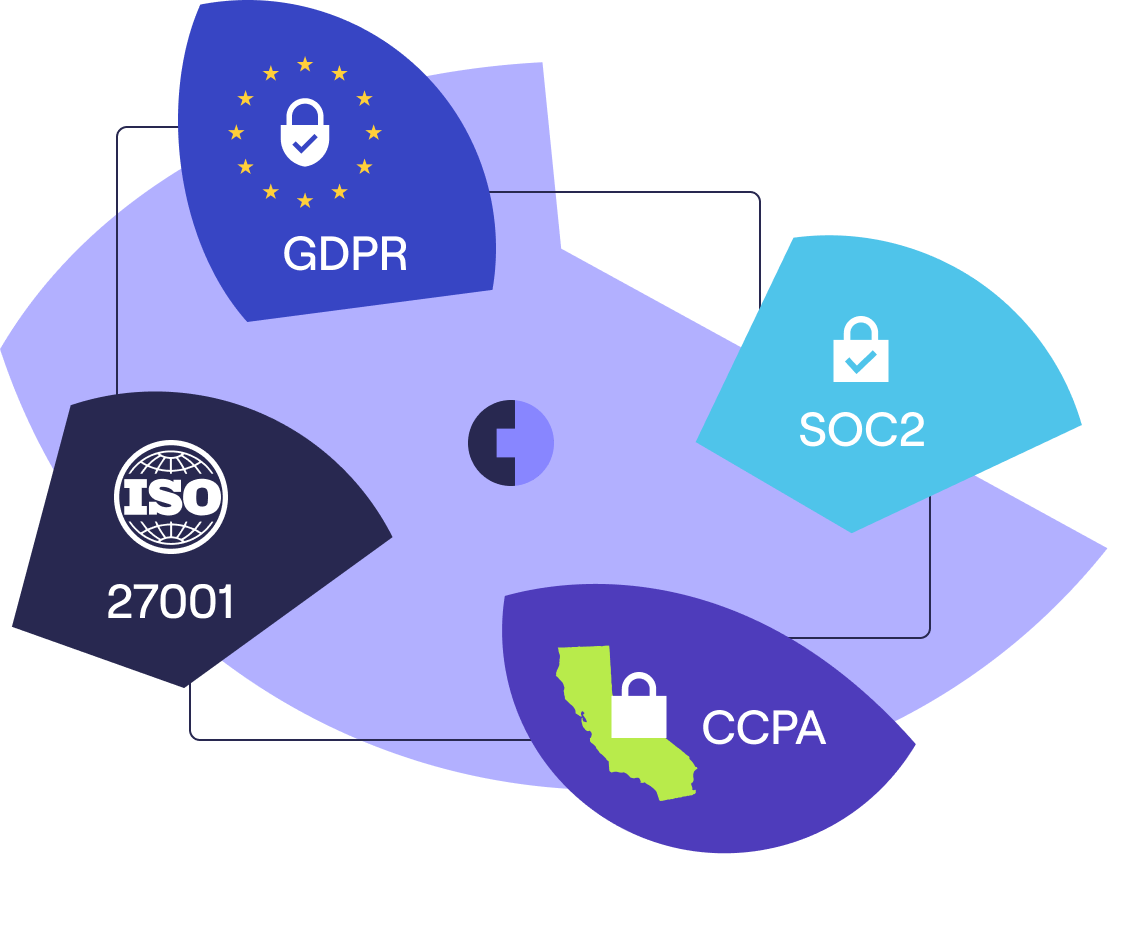 Customers like Corporate Traveller praise Cognism for its commitment to compliance:
"Compliance is a major factor when considering how best to access prospect data, and choosing a partner that can combine GDPR conformity, great coverage of the UK market and deliver constantly updated qualified mobile numbers and contact details meant Cognism was the right choice for us."
Remember, choosing a provider serious about compliance isn't only about ensuring you don't incur a hefty fine but also that your teams can prospect confidently.
Epik8 saw the effects of having quality, compliant data when they invested in Cognism:
"As an operations department, having Cognism's highly accurate data in our CRM has totally transformed how we work."
Lusha versus Cognism: Compliance
According to its homepage, Lusha is CCPA-compliant and GDPR aligned. It is also ISO 27701 certified.
More information on Lusha's compliance status can be found here.
Cognism is a globally compliant B2B data provider. Customers praise Cognism as a company that goes above and beyond to ensure customers aren't violating privacy laws:
"When we were previously using them, Lusha and LeadIQ didn't flag if a contact was from the DNC list. Understandably, these individuals were very irritated when we called them. Cognism's database marks all the contacts under the DNC, which are updated frequently, reassuring us."
"Cognism's GDPR-compliant reputation was proved when we booked a meeting with a prospect who was initially annoyed about being cold called. When we told them we sourced their mobile from Cognism, they changed their tone and wanted to learn more about Holistic.AI." - Holistic AI
While being GDPR and CCPA compliant, Cognism also scrubs all mobile numbers against:
TPS/CTPS lists in the UK.
Do-Not-Call lists in the USA, Canada, Australia and European countries, including Germany, France, Spain, Ireland, Belgium, Croatia, Portugal, Sweden and more.
If a number is marked as TPS or DNC, it means that the user has opted out of receiving unsolicited phone calls by applying to the national do-not-call registry.
Cognism allows admins to choose whether to hide or show contacts that are on DNC lists from reps. Meaning that its customers have complete confidence in the legality of its outreach.
The platform follows these compliance-based actions:
A stringent B2B data verification process.
Ensures all data is legally sourced and of the utmost quality.
Is regulated by the ICO and provides users with a notified database.
Get more information on Cognism's compliance status

👇
FAQs about Lusha vs Cognism
Cognism is the better choice for businesses looking for a lead generation platform that offers up-to-date, accurate data with an easy-to-use interface.

Its dedication to compliance and verified mobiles are unmatched by Lusha, as are its user-friendly interface and excellent customer service.

So if you're looking for the best tool to help you reach out to the right prospects, Cognism is the clear winner.
Yes, Cognism is an excellent alternative when comparing Lusha's competitors.
Cognism provides highly accurate and up-to-date contact information that helps sales and marketing teams find the information they need to make fewer calls, contact the most relevant people, and hit quota faster.
Furthermore, Cognism has received overwhelmingly positive reviews from its users. In particular, many praise its user-friendly interface, accurate data and excellent customer service.
💡You might also be interested in how Lusha compares to ZoomInfo.
How B2B sales and marketing teams say they use Cognism
Enough about Cognism vs Lusha.
Here's what actual Cognism customers have to say about the tool👇
Try Cognism, a Lusha alternative
Cognism is a Lusha competitor with the most complete data in the EMEA and the best mobile coverage in the US. Even better, it's the only data provider actively phone-verifying mobile numbers, making it a great choice for global prospecting.
With Cognism, you get more:
✔️ More mobile numbers that go through to the right contacts.
✔️ More confidence when prospecting.
✔️ More targeted leads.
✔️ And more incoming revenue.
Start making every month your best month. Book your demo today!