Sales automation software: 20 of the best for 2022
What if we told you, you can exceed your revenue targets by 61%?
According to HubSpot's 2021 Sales Enablement Report, it's possible if you use sales automation software.

And trust us, in today's world, investing in sales automation tools is a necessity, not a nice-to-have.
It helps businesses and sales teams save time and eliminate repetitive, manual tasks with AI. Giving you more opportunities to focus on bringing in more revenue.
In this article, we're looking at the best sales automation tools for B2B teams, including:
What are sales automation tools for?
When it comes to sales automation platforms, the benefits of using them are universal. From improving reps' productivity and performance to reducing churn with quick response times.
However, you need to pick them wisely—
A recent McKinsey study cited by Harvard Business Review shows that with the right tools companies can improve the efficiency and effectiveness of their sales activities by 30%.
But only 50% of them succeed.
The main challenge with implementing sales automation solutions is a limited understanding of their potential.
So, before paying for any sales automation tools, it's important to first look at your sales process to find out which activities you want to automate and why.
Start scrolling to uncover the benefits, reviews, and features of 20 of the top sales automaton tools around 👇.
1 - Cognism
Average rating on G2: 4.7/5
Cognism makes sales easier and more efficient by automating the prospecting process. Use this sales automation system to connect with your dream prospects via premium contact, company and event information, including firmographics, technographics, sales trigger events, intent data, verified business emails, and phone-verified mobile numbers.
Main features:
Diamond Data® - phone-verified contact data that confirms the identity of prospects and the accuracy of their contact details.
Diamonds-on-Demand® for on-demand validation of mobile numbers.
Large database of mobile numbers.
GDPR compliant strong dataset of global and EMEA contacts.
Pricing:
Pricing information for Cognism is dependent on your company's needs. Book a quick introductory call to discuss cost negotiations and needs.
2 - Mailtastic

Average rating on G2: 4.6/5
A great sales and marketing automation tool is Mailtastic. You can use it to get in front of your prospects where they spend most of their time - their inbox. Its easy-to-use email signature marketing tool lets you showcase relevant content, events, offers, and more for a nurture campaign boost or to move leads further down the sales funnel.
Main features:
Target specific groups with personalized signature banners.

Built-in compliance and central control of email signatures.

Integrates with Gmail, Outlook, iOS, Android, ActiveDirectory, CRM, Office 365, and G Suite.
Pricing:
14-day free trial available.
Four pricing packages: Basic, Advanced, Target and Enterprise. Contact the seller for pricing.
3 - Salesforce
Average rating on G2: 4.2/5
Salesforce is one of the best sales automation tools out there. This CRM software has everything you need to sell faster and smarter, from contact and lead management to sales forecasting and pipeline tracking.
Main features:
Offers a complete overview of customers' activity history, key contacts, customer communications, and internal account discussions.
Track your leads from click to close.
Real-time view of your team's sales forecasts.
Pricing:
Free trial available.
Pricing starts at $25 /user/month for the Sales Essentials Edition and goes up to $300 /user/month for the Unlimited Edition.
4 - Bombora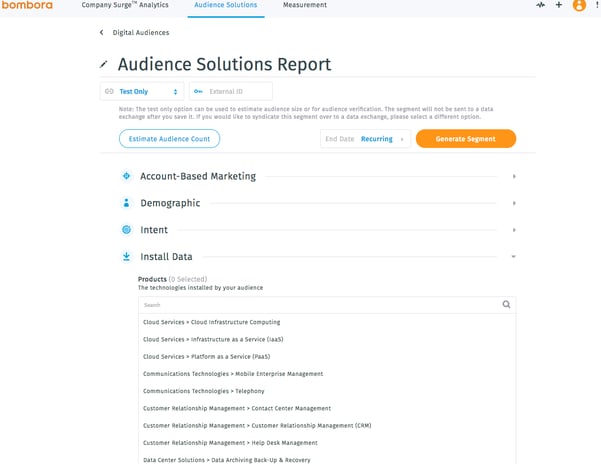 Average rating on G2: 4.5/5
Bombora is a sales automation software solution that measures prospects' digital journey across premium B2B websites. This gives you a golden opportunity to connect before your competitors do.
Main features:
Amplifies sales success with Intent Data to prioritise your target accounts and determine which topics they're most interested in.
Data is seamlessly integrated into any of the leading CRMs.
See which target accounts are checking out your competitors and win them over for quick conversions.
Pricing:
Free trial available.
Pricing information for Bombora can be requested from the seller. Bombora's Intent Data is available as an add on for Cognism.
5 - Lead Forensics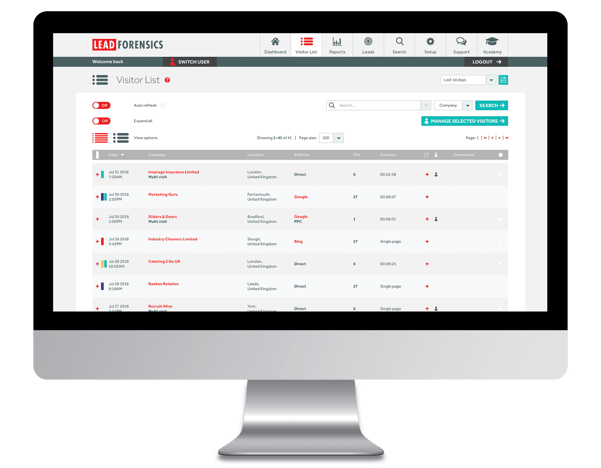 Average rating on G2: 3.8/5
Lead Forensics notifies sales teams when a prospect visits your website, enabling you to engage faster for more conversions.
Main features:
Reveals the identity of your anonymous website traffic and turns them into actionable sales leads in real-time.
Identifying lapsed customers browsing your website for rekindling nurtures.
Send details of previously unknown website visitors directly to your best sales personnel.
Pricing:
Free trial available.
Pricing is based on website traffic volumes. There are two plans to choose from, Essential for small and medium-sized businesses and Automate for enterprise businesses.
6 - Kluster

Average rating on G2: 4.7/5
Kluster helps you predictably beat your revenue targets with revenue analytics and sales forecasting. What's more, it automates your sales process through online pipeline management and strategy execution.
Main features:
Embed forecasting processes and augment with multiple AI and analytical methods for crystal clarity.
Assign KPI targets to your team to track real-time progress.
Real-time interactive dashboards.
Pricing:
Pricing information for Kluster can be requested directly from the seller.
7 - Gong

Average rating on G2: 4.7/5
If you're looking for sales automation software that helps you understand your customers and make decisions based on data, then Gong is for you. The patented Gong Revenue Intelligence Platform™ captures and understands every customer interaction. It delivers insights at scale for improved win rates, increased deal sizes, and accelerated employee ramp-times.
Main features:
Record and analyze calls for consistency.
See how often and in what context competitors are mentioned.
Alerts are sent when deals are about to slip through or be lost.
Pricing:
Free trial available.
Pricing information for Gong can be requested from the seller.
8 - Leadfeeder

Average rating on G2: 4.3/5
Another great sales automation tool, Leadfeeder identifies companies visiting your site and explains how they got there their behavior, and their intent to purchase.
Main features:
Turn anonymous traffic into real company names.
Reveal the exact behavior of the companies visiting your website.
Integrates with leading CRMs and allows list imports.
Identify remote workers with Leadfeeder's unique database of static and dynamic IP's.
Pricing:
Free 14-day trial available.
Lite option allows you to view a basic version of this sales automation software with limited features. Pricing for Premium starts at $79.00 per month.
9 - HubSpot Sales Hub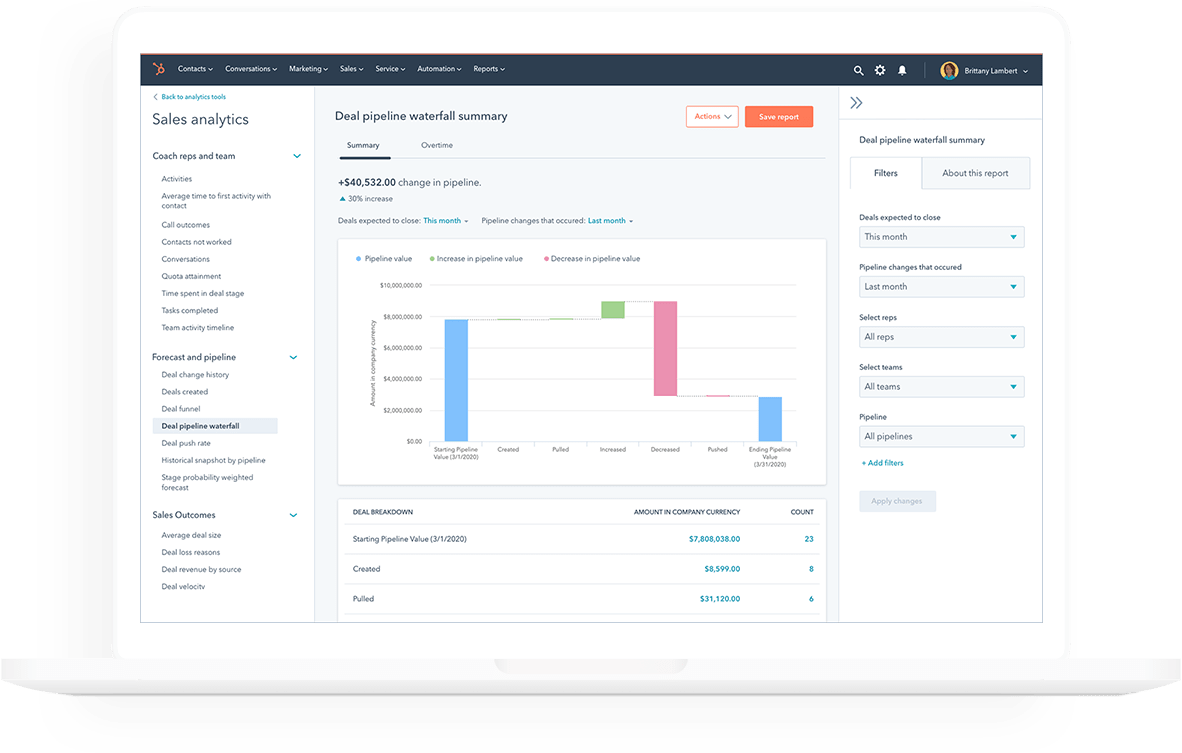 Average rating on G2: 4.4/5
HubSpot Sales Hub is CRM sales automation software that includes sales engagement tools, configure-price-quote (CPQ) functionality, and robust sales analytics for teams who want richer insights, hotter leads, and aligned enablement materials.
Main features:
Automate your sales process with personalized emails and follow-up tasks to ensure you stay top of mind throughout the sales process.
Prioritize your day's sales calls, make and record calls directly from your browser, and automatically log them in your CRM for maximum efficiency.
Automatically capture details from every call so you can uncover the "why" behind team performance.
Know the second a lead opens an email so you can follow up at exactly the right time and close deals faster.
Pricing:
HubSpot Sales Hub has four pricing levels and a free version. Paid levels start at $50 per month for two users and $1200 a month for ten users.
10 - Zapier

Average rating on G2: 4.5/5
Zapier is a codeless sales tool that allows you to automate work in 4,000+ web apps. You can automate anything, fast, and eliminate all the repetitive tasks that slow your team down.
Main features:
Choose from thousands of pre-made templates and build a Zap in just a few clicks.
Tailor automated solutions to your team's needs by adding multiple steps and workflow logic.
Tweak a ready-made template or start from scratch.
Pricing:
Four pricing levels and a free version. Paid levels start at $19.99 per month and go up to $299 per month.
11 - Drift

Average rating on G2: 4.7/5
Drift makes connecting with prospects easier and more personalized. It opens opportunities for real-time conversations and in-depth buyer insights for more closed-won deals and improved customer relationships.
Main features:
Identify intent signals to focus sales efforts on the right accounts.
Chat to a prospect when they are on your site and ready to buy.
Never miss a business opportunity with 24/7/365 engagement and direct access to book meetings any time of the day.
Real-time notifications for when a target account visits your site.
Pricing:
Free trial available.
Four pricing levels, one of which is free. Pricing for Premium, Advanced and Enterprise are subject to a discussion with Drift.
12 - Pipedrive

Average rating on G2: 4.3/5
Pipedrive ensures that nothing falls through the cracks of your sales process. The tool automates your sales teams' most time-consuming tasks and opens up time for them to spend more time selling and building customer relationships.
Main features:
One-click contact data collection.
Customizable sales reports and insights.
Goal setting, activity tracking, and easy lead qualification.
Pricing:
Free trial available.
Four pricing levels starting at $12.50 per month to $99 per month.
13 - MobileMonkey

Average rating on G2: 4.7/5
MobileMonkey is an OmniChat sales automation platform that lets businesses connect with customers in real-time via Web Chat, SMS, Messenger, Instagram, and WhatsApp.
Main features:
Multi-platform chatbot builder.
Manage inbound and outbound messaging conversations in a unified inbox.
Real-time lead alerts trigger for a lower CAC and reduced customer churn.
Pricing:
Pricing information for MobileMonkey can be requested from the seller.
14 - Chili Piper

Average rating on G2: 4.7/5
Chili Piper is a scheduling and routing platform for B2B sales. It assists teams in doubling their inbound conversion rates, increasing customer satisfaction, and reaching new productivity levels.
Main features:
Set up distribution rules based on round-robin, territories, and account ownership.
Track reschedules, no-shows, reassignments, and more in Salesforce.
Create advanced meeting distribution reports.
Pricing:
The sales automation platform offers three pricing options starting at $225 + $45/user.
15 - Sender

Average rating on G2: 4.1/5
Sender is an email sales automation tool that makes sending sequences and creating long-lasting relationships easy.
Main features:
Easily add products and features to your newsletters via a URL.
Desktop Push-Notifications, transactional and automated email sequences, and API integrations.
Template library and an easy-to-use drag and drop subscription form builder.
Pricing:
Free package and three paid options. Pricing starts at $41.75 and goes up to $208 with customizable options.
16 - Calendly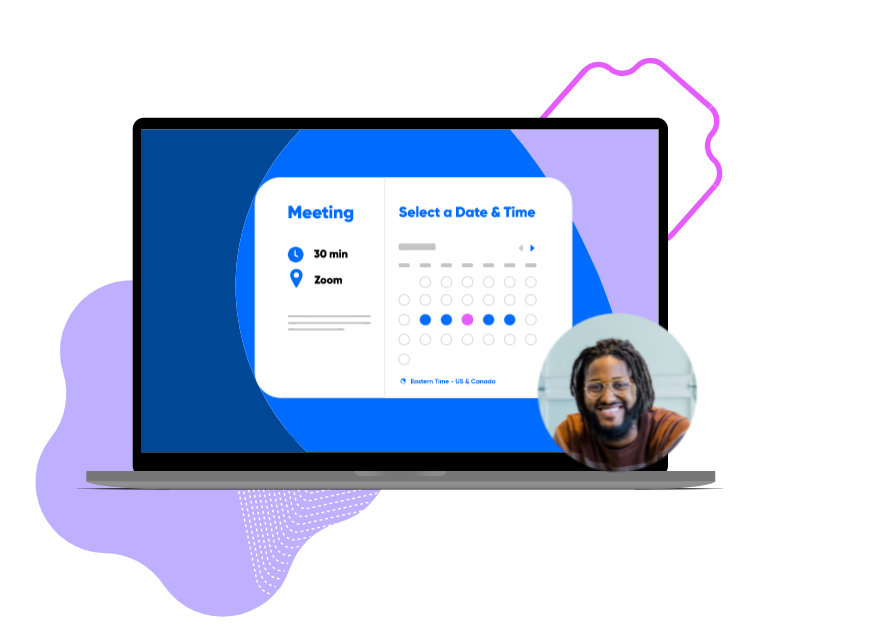 Average rating on G2: 4.7/5
This is the best sales automation software, Calendly makes scheduling, rescheduling, and meeting with prospects so much easier.
Main features:
Set availability rules.
Send guests your Calendly link or embed it on your website.
Meetings are scheduled without calendar conflicts, reminders go out automatically, and rescheduling is a breeze for everyone.
Pricing:
Free package and four paid options. Pricing starts at $8 per seat/month and goes up to $16 per seat/month with customisable options.
17 - Turtl

Average rating on G2: 4.4/5
Turtl has great sales automation features that enable teams to share sales content across departments, offer insights into what interests buyers, and analyse buyer behaviour for a more personalised sales approach.
Main features:
Personalise sales pitches, proposals and more without affecting your brand or messaging.
Discover who is ready to buy and their interests with behavioural insights.
Detailed analytics show which sales content is driving the most revenue.
Pricing:
Pricing information for Turtl can be requested from the seller.
18 - Crystal

Average rating on G2: 4.4/5
Crystal is the DISC-based personality platform that helps companies of all sizes. The sales automation tool integrates DISC personality insights into their sales processes for a deeper understanding of every prospect.
Main features:
Predict anyone's personality with the Crystal Chrome Extension.
Understand how to motivate buyers and drive deals forward with rich personality profiles.
Speak confidently and persuasively to every personality in the room with customised playbooks.
Pricing:
Pricing information for Crystal can be requested from the seller.
19 - Mailchimp

Average rating on G2: 4.3/5
Mailchimp is an all-in-one outbound sales automation tool. It allows you to send sales campaign emails and automated messages, creates targeted ad campaigns, builds landing pages, sends postcards, facilitates reporting and analytics, and sells online.
Main features:
Automated email responses.
High volume email sending.
Data import and export tools.
Personalized email marketing.
Pricing:
Free package and three paid options. Pricing starts at $9.99 a month and goes up to $299 a month.
20 - Revegy

Average rating on G2: 4.4/5
Revegy is a sales process automation platform for key account management. It helps sales organizations understand complex relationships, navigate competing interests, and identify white space where they can add value, making it easier to see the way to win and retain business.
Main features:
Maps key account relationships, identifies critical connections and centralizes the data for visibility across account teams.
Holistic view of enterprise account relationships and opportunities for better sales forecasting.
Insights into additional opportunities, upsells, and cross-sells.
Pricing:
Three paid options. Pricing starts at $35 for one user per month and goes up to $75 for one user per month with an added customizable option for large teams.
How to choose the right sales automation solution?
Picking the right sales automation software for your business can be tricky. Here are a few factors to look at:
The price:
Not all budgets are created equal.
Consider the ROI of the sales automation tool you're considering, and always do your research.
Take a look at alternatives for an idea of a reasonable price. Once you have a ballpark figure you can make an informed choice. Plus, you might find that some sales teams are open to custom pricing or discounts.
Growth:
Where is your company headed, and will the tool you choose grow with you?
Always look to the future when investing in sales automation software and check if the brand is actively growing with their customers:
Are they doing funding rounds?
Are they regularly updating their product?
Do they listen to current customers' complaints?
All of this makes a big difference for how innovative they will be in the future.
Customer support:
Always, always check what users have to say about different sales automation tools. Read the good reviews and the bad and look out for one major tell-all—
What do users say about the support received after they've purchased?
If it's bad, that's a 🚩red flag.
SaaS support teams need to be on point to ensure that you know how to use their software and that you're getting the most out of it.
They should be listening to what you dislike, as well as what you like so they can make improvements over time.
And most of all, they should be building customer relationships, not breaking them down by ignoring concerns.
Ease of use:
Of course, you want a sales automation platform that is easy to use!
And that means looking at how well the tool you've chosen integrates with your existing tech stack.

If you can't set your software up, and figure out how it works on your own, then it's not a sales automation software you should invest in.
Yes, onboarding is important to use a tool in the best possible way. But you want to be able to quickly troubleshoot problems in-house, easily teach new staff how it works and integrate it with any software you use going forward.
Once you find a system like that, you've found a winner.
Now, before you go, there's one rule of thumb you absolutely need to implement when considering sales automation software:
Always give a demo a try.
Demos give you a good idea of each sales automation solution and how it can benefit you and your team. If you can't schedule one, it's best to read user reviews or take advantage of a free trial.
You might find it's not the right fit. Or it might change the way you do sales forever.
Sales made easy with Cognism
Give your reps more time to focus on selling with the world's best sales intelligence solution.
With Cognism, sales teams can minimize their manual research, admin, and dialing incorrect numbers.
Imagine the numbers?!
Book your demo today and watch your sales skyrocket. Click 👇