What is B2B Lead Generation?
B2B lead generation is the process of identifying the ideal customers for your product or service, then attracting them to buy. It is an essential activity for B2B marketing and sales teams.
This knowledge hub contains a number of resources that will help to explain the importance of B2B lead generation, and provide practical advice for getting it started at your business today. Use the links below to navigate around this page.
What are B2B leads? | Who conducts B2B lead generation? | How is B2B lead generation conducted? | What technology can help with B2B lead generation? | B2B lead generation: influencer insights | More B2B lead generation resources from Cognism | Further reading, interviews with experts, and video resources
Why is B2B lead generation important?
B2B lead generation is fundamental to the success of a business. We have identified several factors that demonstrate its importance for B2B sales and marketing teams, as well as the wider business. Focusing on lead generation helps your organization:
Discover your TAM
Provide contact data
Build predictable pipeline
Assist with content creation
Build brand awareness
And most importantly -

It helps generate revenue if you're doing it right.


The success of your campaigns dependent on the lead generation data that sales and marketing teams have.

If SDRs have inaccurate or incomplete contact data for their B2B leads, then it becomes impossible for them to cold call or send outbound emails. If demand-generation marketers have imprecise data on their target accounts, then it becomes much harder to create and promote content that converts.

High-quality B2B data is also fundamental to analytics and forecasting. It provides the bedrock for KPIs and benchmarks for individuals and teams; it allows companies to measure their output and results. The insights gained from studying B2B data can be invaluable. Business leaders can quickly see if there are any failings in their B2B lead generation process and make adjustments. The most successful B2B companies are those who keep on top of their data and use it in their day-to-day decision-making.

B2B companies frequently use B2B data providers like ZoomInfo or Cognism to source sales leads. If you'd like to learn more, book a call with our sales team 👇

If you would like to learn more about B2B data, we have created a library of resources. You will find the links below 👇
List of B2B contact databases | Data sourcing tips for sales and marketing success | Tips for lead enrichment | Total Addressable Market: what you need to know | How to build a compliant B2B data list | Best platforms to buy leads | How to scale effective lead generation [case study]
What ar

e B2B leads?
In B2B lead generation, B2B leads is a business term given to those people who have been identified as potential customers for your business. They can be categorised as those who would likely find value from using your product or service.
There are two types of B2B lead:
Marketing-Qualified Leads
Marketing-qualified leads, or MQLs, are targeted leads who are deemed very likely to become a paying customer. The qualification is based on the engagement that the MQL has had with your business's marketing efforts.
For example:
Repeatedly visiting a page on your company website. 💻
Filling out a form, or multiple forms on your company's website. 📑
Downloading a piece of content that your company has produced. 📥
Signing up to attend one of your company's events or webinars. 🎫
Sales-Qualified Leads
Sales-qualified leads, or SQLs, are MQLs who have progressed along the sales funnel and are deemed to be ready for engagement with your sales team. To be designated as an SQL, the lead must have shown intent to buy your company's product or service.
This intent can be expressed in several ways:
During a telephone conversation with a member of your sales team. ☎️
By indicating their interest in an email or LinkedIn message. 📧
By requesting more information about your company and offering. ℹ️
By asking to be shown a demo of your product or service. 👨‍💼
Who conducts B2B lead generation?
B2B lead generation is a process managed by sales and marketing professionals. They may work alone or more typically in teams.
For B2B lead generation to work most effectively, it is preferable for sales and marketing teams to be closely aligned.
Sales
A sales team focused on B2B lead generation is often split into two groups. These groups perform separate, clearly defined tasks.
The two groups are:
Sales Development Representatives (SDRs) - this group is responsible for sourcing and scoring leads, engaging with them and booking meetings. 👀

Business Development Managers (BDMs) - this group is responsible for conducting demos, closing deals and generating revenue for the business. 🤝
There are several benefits to this approach:
It creates a solid B2B lead generation pipeline - the SDRs create opportunities for the BDMs to action. ➡️

It empowers each employee to focus solely on one responsibility, meaning that they quickly become experts in their roles. 🤓

It builds a roadmap for career development and progression - if an SDR consistently hits their sales targets, they will become eligible for promotion to a BDM. 📈
Sales resources
Webinar recap: How to build a high-performing sales team | 5 skills every SDR should master | 10 questions to ask when hiring an SDR | Lead generation specialist job description | How to ramp up an SDR in 3 days | Top tips from top-performing sales reps | B2B sales KPIs: what you need to track | Sales lead vs prospect
Marketing
In general, there are two categories of marketers focused on B2B lead generation. While their work may overlap, their approaches to marketing are very different.
These two categories are:
Demand generation marketers - this group is focused on the entire B2B lead generation revenue cycle. Their mission is to nurture leads, guiding them from simply being aware of your brand to becoming a customer and, finally an advocate. ♻️

Growth hackers - this group is focused on generating quick revenue growth while spending as little as possible. They typically work at early-stage startups and tend to be more experimental in approach. As a general rule, the activities they undertake are often less scalable. 🚀
Despite their differences, these two groups do have one thing in common - they rely on analysing data and testing to drive their decision-making and they are both laser-focused on successful B2B lead generation.
Marketing resources
Webinar recap: B2B growth marketing | B2B marketing metrics
How is B2B lead generation conducted?
B2B lead generation is conducted through a variety of sales and marketing activities. In this section, we will provide definitions for each of the most common ones.
Sales
In sales, B2B lead generation is carried out through a process called B2B outbound. This process includes:
Cold calling - SDRs telephoning B2B leads, explaining the benefits of their product or service, and qualifying the lead for future engagement. Cold calling can be done manually or through automated technology. 📞

Outbound email - SDRs contacting B2B leads via email, in the hopes of striking up a conversation. Outbound email is normally managed through email automation platforms. 📨

Social selling - SDRs following B2B leads on social media, engaging with them and developing relationships over time. In the B2B space, the major social media network is LinkedIn. 📱

Sales cadences - the combination of all of these techniques is known as a cadence. Most SDRs deploy cadences in order to increase the chances of a B2B lead responding. 📞📨📱
The goal of all of these tasks is for the B2B lead to agree to attend a product demo, which is conducted by a BDM.
Sales resources
How to scale your B2B sales lead list | Top cold calling tips | Lead costs | The ultimate cold calling script for B2B sales | 7 tips for building an effective email sequence | 5 sales emails that get responses | How to create an outbound cadence which converts | How to build a winning cadence for sales leaders | How to build a winning cadence for CEOs | How to write a cold email
Marketing
For marketers, the process of B2B lead generation is also known as demand generation. How to generate leads and demand? There are several tactics that marketers can leverage:
Growth hacking - this is where B2B marketers or growth hackers deploy unusual, unorthodox techniques to create demand and grow their business quickly. Examples include incentives, contests and free tools. 👽

Content marketing - this is where marketers publish relevant, valuable content and promote them to their target audiences. Content can take many forms, including blogs, videos, webinars, podcasts and eBooks. 📖

Account-based marketing (ABM) - this is where marketers identify the key decision-makers inside a specific company (or account), and then create marketing campaigns personalised to those leads. 🎯
The goals of these activities will vary depending on where the lead is in the B2B marketing funnel. It could be to attract new leads to the business or to steer existing leads towards making a purchasing decision.
Growth hacking/content marketing resources
What is growth hacking and how can you get started? | 13 Lead generation strategies | Mapping your content to the buyer's journey | 2020 content calendar template | 3 top tips from 3 top content marketers | 5 top tips for amplifying your content | How to use content to close deals | Content marketing: your guide to measuring success | Content marketing for lead generation
ABM resources
How to run the perfect ABM campaign | Tracking ABM engagement: what you need to know | What is Account Based Marketing (ABM)? | Lead generation strategies for logistics and transportation | Lead generation for financial advisors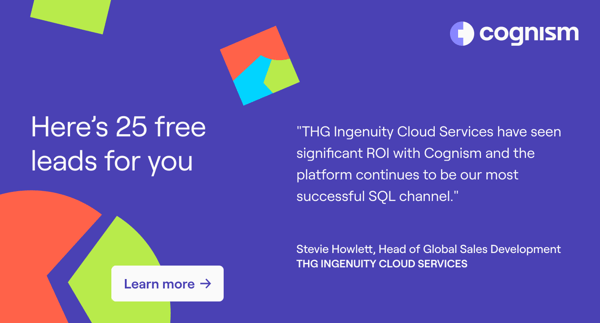 What technology can help with B2B lead generation?
For most sales and marketing teams, technology is a huge benefit to B2B lead generation. Sales activities such as cold calling and outbound emails can be automated. Marketing activities such as blogging and social media rely on content management systems and the internet.
Interactions with B2B leads can be stored in Customer Relationship Management systems, or CRMs. The data captured in a company's CRM can be analysed to improve business relationships with customers and drive future sales.
In recent years, there has been a significant growth in sales and marketing technology, especially in the B2B sector. Many tools and solutions are now available and can assist with almost any B2B lead generation task. A high percentage of them are delivered by the software as a service, or SaaS, model. The total number of tools used by a company is known as a technology stack or tech stack.
We have published more resources on the topic of B2B technology. You will find the links below 👇
Technology resources
How to buy tech the right way | The ultimate B2B sales tech stack | The ultimate B2B marketing tech stack
B2B lead generation: influencer insights
Several thought leaders in B2B sales and marketing have contributed to our content. You will find more B2B lead generation insights here 👇
Morgan J Ingram, JB Sales Training
Listen to sales trainer Morgan J Ingram - and SDRs from Cognism - cold call prospects live on air.

Sam Nelson, Outreach
Building and maintaining a sales team, the best SDR tips and techniques, the future of sales - Sam Nelson, SDR Leader at Outreach, discusses all this and more.

Chris Walker, Refine Labs
Some say the eBook is dead. Does Chris Walker, CEO at Refine Labs, agree? Listen to our podcast interview with him to find out!

Mark Kilens, Drift
Discover the truth behind Drift's formidable content machine - listen to Mark Kilens, VP of Content and Community, share his secrets.

More B2B lead generation resources from Cognism
Videos
B2B lead generation explained i
n 90 seconds

Cold calling live with Josh Braun
Josh Braun is the host for this hour-long sales training session. Listen to reps cold call real-life prospects...without a safety net!

The ultimate B2B sales cold calling script
If you're an SDR struggling to hit target, then this video will turn things around. This cold calling script helped Cognism's sales team to go from $0-4M ARR in under 2 years.

The ultimate B2B go-to-market strategy
Cognism's Senior Video Marketer Emily Liu is your guide to everything GTM. Learn the 6 simple steps for launching your own GTM strategy.

The B2B sales process explained
What is the B2B sales process? What steps do you need to take? How do you define and measure success? This video from Cognism's Senior Video Marketer will explain it all.

Whitepapers and playbooks
Cognism's Cold Calling playbook
Breathe new life into your cold calling process with Cognism's playbook, updated for 2022!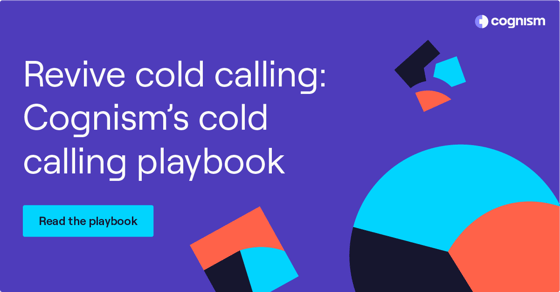 The 3 secrets to CMO success in B2B SaaS
In this eBook, Cognism's CMO, Alice de Courcy outlines the secrets to her success in the role to date.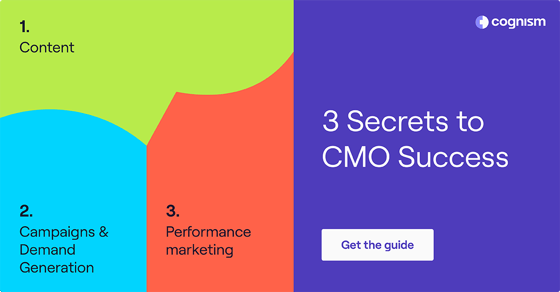 Outbound plays that actually make revenue predictable (in 2022)
We've listed our favourite outbound plays to make revenue more predictable in 2022.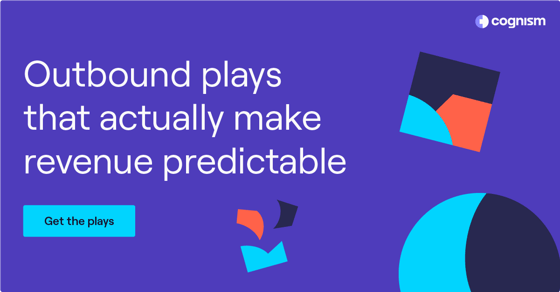 Cold Calling Objection Handling Playbook
Say hello to cold calls that convert with Cognism's objection handling playbook!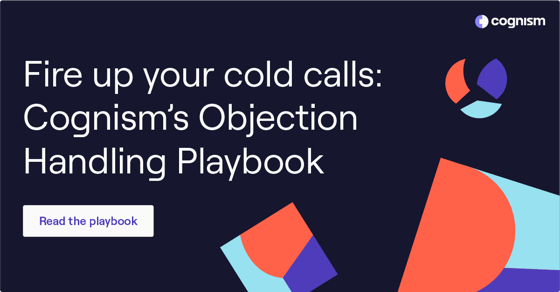 Contact Cognism today
If you would like to see how Cognism can revolutionise your B2B lead generation strategy with high-quality, globally-compliant data, get in touch with us today. Simply register your interest at the link below 👇