What is Sales Development Representative's (SDR) Role?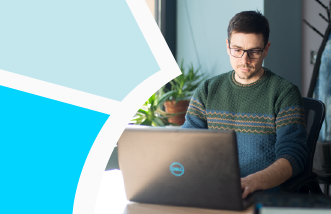 Working in sales development has evolved massively in the last decade or two. Sales reps used to start on a traditional sales floor, picking up phones and talking to prospective clients.
The modern sales development representative's (SDR) job is much more strategic than that. It requires plenty of skills, knowledge, and teamwork.
Here at Cognism, we have the best SDR team, and we want to share all we know about their role in sales and marketing. We're including expert quotes, videos, and extra resources to cover the topic in depth.
Read on if you're looking to hire SDRs or apply for a sales development job.
This article covers:
The role of SDR in an organization

Their job description and career path

How to survive and excel in the role

Expert tips on training and hiring SDRs
Not what you were looking for? Try these articles:
What does a sales development representative do?
SDRs' main job is to connect with prospects supplied by marketing teams on a one-to-one basis, e.g. through cold calling or via LinkedIn messaging.
Their work also involves gathering key sales data and conducting customer research. The best SDRs create sales opportunities, educate prospects about your solution, and facilitate closing deals.
Why are SDRs more important now than ever before?
A sales development representative (SDR) is a sales rep whose job is to find pipeline through sales prospecting. This task will be harder than ever through the recession.
When win rates are dropping, you will want your closers to spend more time on the bottom-of-the-funnel activity and keep SDRs focused on contacting as many potential customers as possible.
SDRs can quickly decide whether to move them through the sales funnel but unlike sales execs, SDRs don't close deals. They help AEs find decision-makers at a company and multithread.
So, what does SDR's typical day looks like?
For Katy Mason-Jones our best SDR, a typical workday starts with responding to emails and Linkedin messages to confirm sales demos. Then, she spends 90 mins on calling and emailing which is followed by 45 mins of sending Vidyards and LinkedIn voice notes.
Katy also uses cadence with scheduled emails to prospects she's booked. She prepares content tailored to their pain points to ensure their attendance. She finishes her day with admin tasks so that she's ready for the next morning.
Katy's best advice to manage SDR's day is to break it into 90-minute segments. That way, you don't get distracted and finish what you wanted to complete.
💡Why don't you take an interactive quiz to discover your SDR personality type? You'll get insights into your strength, the best ways you learn, and links to resources tailored to your type!

💡 Learn more about a Senior SD' responsibilities from Saif Khan whose role has progressed into Head of Enterprise Sales at Cognism since the interview.
BDR vs SDR: What's the difference?
The difference between Business Development Reps (BDR) and Sales Development (SDR) reps is that SDRs fill in the sales funnel with inbound leads or warm leads, whereas BDR is focusing on generating outbound leads.
SDRs deal with contacts who have some knowledge of your company or product, perhaps they have interacted with you (downloaded an ebook, reach out via live chat). BDRs on the other hand, create a list of contacts to outreach to a new market or a new industry. They should have a good sense of their ideal customer profile to reach the right prospects.
BDRs' contacts are higher up the sales funnel than SDRs' and it makes their job a little more difficult.
Both BDRs' and SDRs' roles overlap because their goal is to book appointments or sales demos and pass the information to account executives (AE)
💡 Listen to Elizabeth, Cognism's Senior Business Development Executive, who discusses how she got to her role.
What is the SDR's job description?
Sales development reps' tasks revolve around expanding the company's customer base. It is usually an entry-level position in a sales department so to start as a junior SDR, you don't need a higher education degree. It's good to have some experience in sales, though.
Here is a list of typical SDR's duties and responsibilities:
Book outbound meetings through cold calls, emails, social outreach, networking, and independent research

Engage with prospects (including C-suite/Directors) and effectively describe the product

Conduct sales discovery with prospects to find out their pain points

Deliver relevant marketing content to prospects

Build trusting relationships with key stakeholders

Follow up on existing customers to identify new potential needs

Generate and manage sales pipeline by updating all activity in CRM

Collaborate with sales executives to meet the company's targets

Improve processes and procedures

Work with BDRs to develop

lead scoring

models
💡 Click on the video below to learn about a day in the life of an SDR and Gabby's advice on managing responsibilities in her role.
How to succeed in the SDR role?
To succeed in an SDR position and hit targets, you need to be able to research prospects, analyze data, and keep up with everything that is happening in your industry. Karen Muldoon, a Sales Director at Leadfamly, number one advice to SDRs is to stay patient. She says:
You don't become a successful salesperson overnight. It takes time. You'll face a lot of rejection but don't let that put you off. Every day you'll have highs and you'll have lows. The key is to stay focused and stay positive.
But as well as staying focused and organized, you need exceptional product knowledge. One thing to remember is that as a sales development representative, you're not only selling a product. In fact, you're selling a solution and your knowledge.
💡 Learn the best tips and tricks for winning sales straight from the Cognism SDR team.
How to progress in a sales development career?
Many passionate sales development reps who enter the industry, quickly progress in their careers to account executives and managerial roles. But a sales development representative's career path isn't always straightforward as some may think.
The next step in a junior SDR's career is usually the role of an account executive. The first sign that promotion is due is when you can perform your tasks without repeating the same mistakes.
Then you might be asked to enter the SDR stand-in. This is when an SDR stands in for one of the AEs and takes over the role for a day or even for one call. This process helps to assess your selling capability. It also creates opportunities for exposure but more importantly is a proving ground.
If you can do it well, you will be good in a new position. If not, make sure you learn from the experience and do better the second and the third time.
But there are more exciting career path options available for SDRs:
SDR Manager

—trains, onboards new starters, and manages other SDRs

MDR Manager

—qualifies MQLs and passes high-quality leads to sales

Community Manager—builds a consistent brand voice and personality and handles online communication

Customer Success Manager—helps new customers to achieve their sales goals and to lower churn

Content Manager—creates product or customer-related content and PR campaigns
💡 Learn more about how to transition from SDR to AE position from three sales superstars at Cognism who have made the leap themselves.
How much do SDRs make?
SDR's salary isn't clear-cut.
Sales development representative earnings vary depending on the targets a person in this position delivers. Some companies sometimes decide to pay a base salary and add a performance bonus on top of that.
According to Comparably, the average sales development representative salary in the US is $74,764 a year of which $57,264 is a base salary.
But let's review average salaries in the industry as reported by SDRs on job portals:
Indeed

reports $65,954 base SDR salary + $12,000 commission per year

On

Builtin

, an SDR can earn $53,865 per year and get $22,269 in extra compensation

According to

Payscale

an SDR makes $45,676base salary + between $5,000 and $26,000 bonus per year
The lowest salaries are for graduates and undergraduate students who enter sales without prior work experience. Whereas senior sales development reps can negotiate higher base salaries.
💡 Find out ways in which you can incentivize SDRs that work for the company and the individual.
How long should you be an SDR?
It's key to have processes in place that ensure that you're not promoted too soon or solely based on your KPS. A $50M company shared some interesting data that suggested 40% of SDRs who were promoted to AEs failed and their contracts were terminated.
Further research discovered the promotions were rushed and the SDRs were not ready to take on new responsibilities. It suggested an optimal tenure in an SDR job is 16 months.
How not to fail in an SDR job?
It is no secret that SDRs face a lot of rejection in outbound sales. If you don't want to fail in the role, don't take it personally and be confident. To do well in sales, SDRs need a strong mental resilience. It helps them overcome sales objections and frustrations of not being able to connect with people they need to.
Some experienced sales development reps leverage their support networks at work and outside work.
💡 Listen to Feargal McDonnell, a Regional Sales Director at Salesforce to learn practical tips on handling objections in sales.
What skills does an SDR need?
If you have the right SDR skills, the role can generate feelings of satisfaction and accomplishment. Let's look at the SDR skillset needed to ensure a successful career in B2B sales.
1. Research
If you want to make a good impression on your prospect, do your homework and check at least the prospect's job title, industry, and location. Make sure the B2B data you have in hand is correct.
Want the prospects to be sold on your solution?
Research different buyers, market trends, and the competitive landscape. Identify sales triggers with the intent data to personalize your pitch and provide a relevant sales experience.
For example, a company that has just doubled its headcount is surely dealing with a lot of growing pains.
2. Active listening
Active listening is one of the most important SDR skills because it lets you have human conversations with prospects and position yourself as a consultant. You don't have to stick to a cold calling script.
Instead, you can put a voice to the data profile you created during your per-call research.
This skill also helps SDRs better engage with prospects and judge whether they are a good fit for you. Jennifer Gray explains how active listening helps her become a good SDR:
[It] will save you time in the long run. You won't reach the end of the funnel and only then realize your prospect was the wrong target for your product.
3. Assertiveness
When Sam Gibbons started his job as an SDR at Cognism, it took him far too long to get to the point. Over time he learned that a sales development representative needs to be direct during an initial discovery call. And you can build a relationship with clients later. Here's what he recommends:
As an SDR, you need to remember you're interrupting somebody's day. You'll come across as more assertive and your clients will appreciate it if you get straight to the point.
4. Creativity
The more creative your outreach, the more traction you'll receive. Sales are very competitive and SDRs simply must look for ways to make their message stand out. Aaron Ross is a Cognism board member and sales development expert. One of the top pieces of advice he shares with new SDRs is this:
Immerse yourself in things that can help you learn and develop your skills and creativity. You need to be able to bring creativity and personality to whatever you do. You need to stand out from the barrage of other messages your prospects' are getting.
For example, different message formats, like video prospecting and LinkedIn voice notes help you bring more creativity to the process.
5. Curiosity
In addition to hard SDR skills, sales development reps need to be curious. Inquisitive reps send the message their goal is not only to close a sale but genuinely get to the bottom of prospects' challenges to solve them. The trait also helps them understand the product better and learn about the industry.
💡 You can learn more about essential SDR skills from three of our own sales representatives.
How to hire SDRs?
If you're in a start-up or scaling the company, hiring sales development representatives should be your priority. You need a good communicator with good admin, and time management skills.
How can you find people with all these qualities and determine if they are a good fit for your company?
During the interview, you should look out for their tonality and confidence when speaking. You may ask questions that aren't typical sales interview questions. The best SDRs are not going to be thrown off when answering them. It also helps you gauge if they can handle pressure.
Other SDR interview questions should indicate if the candidate fits the company's culture. You can ask about their motivations to join the company and see if they align with your organization's goals. It will help you increase retention rates.
Catherine Gardner, one of our sales leaders, suggests you ask candidates what non-sales skills they would like to improve. She said:
​​Rather than asking simple strengths and weaknesses questions, which candidates often prepare for, ask this question! It'll help you judge if the candidate is able to think quickly. Another important SDR trait!
Harry Brown, ex-Cognism sales manager says the SDR interview process should be a two-way conversation. He said:
You need to sell the role to the candidate as much as possible. Especially if they've come from a recruitment agency, as chances are they'll have a high number of interviews in any given week. You want to be memorable.
💡 Don't miss the chance to watch Patrick Connolly, Head of US Sales Development at Cognism, discuss what to look out for when hiring sales development representatives.
💡 To learn more about building a high-performing SDR team, listen to a REvenue champions podcast with Joe Porter, a BDR Manager at Juro, who shared his experiences in hiring, onboarding, and managing sales development teams.
What SDR training program works best?
Now you know how to hire SDRs, you need to ensure their smooth onboarding and training. Some companies decide on lengthy processes that last two weeks to four months. But what if you could wrap it up in three days?
At Cognism a sales development representative training takes three days. Thanks to the short schedule, you can take advantage of the energy and initial enthusiasm in the new job. Quick training doesn't mean the SDR is thrown into the deep end, though. We believe a mentor-mentee training scheme is the best way to help sales development reps get settled in the new role.
Here's what SDR training looks like—
From the first day in the office, every new sales development rep is mentored by a senior SDR who knows the ropes and understands the pressure.
Day 1:

Our SDR training starts with the basics like product knowledge and

cold calling

training.

Day 2:

Next, the new joiner listens to their mentor making calls and learns different processes and procedures.

Day 3:

Then, we get new SDRs on the phone! It's OK if they make mistakes because it's a vital part of gaining SDR experience.
The 72-hour SDR training wouldn't be possible without a resources library that contains guides, webinars, podcasts, etc. We encourage new SDRs to make use of it at their own pace and add to it when they are ready.
When it comes to training SDRs, it's important to deliver personalized learning. As much as you don't want uniformity in sales development, you don't want conformity in the learning process. The mentor is there throughout the process for the new joiner to answer any concerns and suggests improvements.
💡 Find out more about 3-day SDR's onboarding process in Cognism and the results we achieve with it.
What are the best SDR tools?
Sales development teams perform many repetitive tasks. Your role as an SDR Manager is to automate as many of these tasks as possible to make the team happier and more productive.
It is always important to speak with your team and see what their needs are. This way you're setting them up for success. The list of useful SDR sales tools and software goes beyond Zoom and Salesforce. Let's look at what's available on the market.
1. Prospector
Cognism's Prospector plugin saves hours of manual prospecting time and helps SDRs connect directly with the decision-makers. It is a prospecting platform with a global database containing 400M profiles and 10M companies. You also get access to event-based sales triggers to help you reach prospects that are ready to buy.
2. Vidyards
This is an online video tool ideal for prospecting in B2B. SDRs can use it to record and send personalized videos to prospective clients. For example, you can summarise a meeting and share it with stakeholders who couldn't attend but have influence over the deal. Vidyard is also fully integrated with LinkedIn through a Chrome extension.
3. Gong
Gong is a great SDR software for capturing and analyzing every touchpoint in the sales process. It provides real-time insights on meetings, calls, and emails. Using Gong recordings helps inexperienced SDRs see how senior sales reps approach demos and improve their pitches.
4. Chilli Pepper
It's a scheduling software indispensable in a sales development representative job. It streamlines booking appointments and live calls. On top of that, the tool can automatically assign new opportunities to the correct team based on a persona and deal size.
5. PandaDoc
This is the number one sales SDR solution for simplifying contract, proposal, and document creation. The best thing about this tool is that you get access to a content library where you can keep important documents and share them with the team for increased consistency and less admin work.
6. GetAccept
This is a great sales enablement tool for SDRs and B2B sales teams. It helps them track deals with real-life notifications when a prospect interacts with your sales assets. It helps SDRs follow up at the best times and close more deals.
7. Kluster
Kluster is a sales forecasting platform for better sales management. It provides smart insights based on CRM data to make sales more predictable. Sales managers can benefit from using this platform to identify which sales teams struggle and take steps to help them.