What is B2B prospecting?
B2B prospecting is a sales process where potential buyers (known as prospects) are identified, outreached to and converted into customers. Outreach is conducted via a number of different B2B sales and marketing activities, including cold calling, outbound email, content marketing and PPC.
This guide includes everything you need to know about prospecting for sales, including strategies, methods, best practices and the latest tools to make prospecting easier.
To get started, click one of the topics below 👇
Get started
In 90 seconds: what is B2B prospecting? | Why is B2B prospecting important? | What are B2B prospects? | Who conducts B2B prospecting? | What are the different methods of B2B prospecting? | The importance of data in B2B prospecting | What technology can help with B2B prospecting? | More B2B prospecting resources from Cognism | Further reading, links and resources | Contact Cognism today
In 90 seconds: what is B2B prospecting?
B2B prospecting explained in 90 seconds 👇
Why is B2B prospecting important?
B2B sales prospecting is fundamental to the success of a business. We have identified several factors that demonstrate its importance for B2B sales and marketing teams, as well as the wider business. We have set them out here 👇

What ar

e B2B prospects?
A B2B prospect is any person or organisation who fits your Ideal Customer Profile (ICP), but hasn't yet expressed an interest in your company. It is the job of sales and marketing to make the B2B prospect aware of your product or service and guide them towards becoming a customer.
There are 2 types of B2B prospects:
Sales prospects
Sales prospects are those people or organisations who match your ICP and are deemed suitable for further outreach.

This group includes:
Prospects who can be contacted by telephone - this activity is called "cold calling". ☎️
Prospects who can be contacted via email - this activity is called "outbound email". 📩
Prospects who can be contacted via social media - this activity is called "social selling". 📲
Prospects who can be contacted via a combination of these methods - the combination is known as a "sales cadence". ☎️📩📲
💡 Related read: What's the difference between a prospect and a lead?
Marketing prospects
Marketing prospects are those people or organisations who have expressed an interest in your company by engaging with content produced by the B2B marketing team.

For example:
Registering for a demo via a CTA on your company's blog. 🖥️
Filling out a form on your company's website. 📑
Downloading a piece of content that your company has produced. 📥
Clicking on one of your online ads or marketing email tracking links. 🖱️
Who conducts B2B prospecting?
B2B prospecting is a process managed by sales and marketing professionals. They may work alone or but more usually in teams.

The B2B prospecting process works most effectively when both the sales and marketing teams are closely aligned. Alignment is a great driver of success. Sometimes, the 2 teams can be combined to form a larger revenue team.
Sales
A sales team focused on B2B prospecting is often split into 2 groups. These groups perform separate tasks as part of the wider sales strategy.
The 2 groups are:
Sales Development Representatives (SDRs) - this group is responsible for identifying prospects, engaging with them and booking meetings. 👀
Business Development Managers (BDMs) - this group is responsible for conducting sales demos, closing deals and generating revenue for the business. 🤝
There are several benefits to this approach:
It creates a robust and repeatable B2B prospecting pipeline - the SDRs create opportunities for the BDMs to action. ➡️
It empowers each employee to focus solely on one responsibility, meaning that they quickly become experts in their roles. 🤓
It builds a roadmap for career development and progression - if an SDR consistently hits their sales targets, they will become eligible for promotion to a BDM. 📈
Marketing
In general, there are 3 categories of marketers who manage B2B prospecting. The categories are:
Performance marketers - this group is responsible for acquisition channels across paid search and paid social. They are charged with testing and optimising new channels for growth. 📊
Content marketers - this group is tasked with planning and creating authoritative and actionable content. Their mission is to publish content that leads the industry conversation and delivers ROI. ✍️
Campaign marketers - this group executes multi-channel marketing activities, implementing campaigns that drive customer acquisition across a range of lead source channels. 🔄
What links these groups together is the belief that data and performance should be at the heart of decision-making. They demonstrate a capacity to use innovative strategies to drive growth and engagement. 💥
Sales and marketing resources
Prospecting vs lead generation: what's the difference? | 6 tips for motivating your outbound prospecting team | Demo-Booking Day 2020: What did we learn?
What are the different methods of B2B prospecting?
B2B prospecting is conducted through a variety of sales and marketing activities. In this section, we provide definitions for the most popular ones.
Sales - Outbound prospecting
In sales, B2B prospecting is carried out through a process called outbound prospecting. This process includes:
Cold calling - SDRs telephoning B2B prospects, explaining the benefits of their product or service, and qualifying the prospect for future engagement. Cold calling can be done manually but is usually more successful when aided by technology. 📞
Outbound email - SDRs contacting B2B prospects via email, in the hopes of striking up a conversation. Outbound email is normally managed through email automation platforms. 📨
Social selling - SDRs following B2B prospects on social media, engaging with them and developing relationships over time. LinkedIn is the B2B sector's most popular social network. 📱
Sales cadences - the combination of all of these techniques is known as a cadence. SDRs deploy cadences as they often increase the chances of a B2B prospect responding. 📞📨📱
Sales demos - the goal of the previous 4 tasks is to get the B2B prospect to agree to attend a sales demo. A demo is a live demonstration of a product or service and is conducted by a BDM. 💻
Cold calling resources
Outbound prospecting: cold calling | The ultimate cold calling script for software sales | 5 of the best cold calling scripts for B2B sales
Outbound prospecting: email | I'm an SDR, get me out of spam! | Cold email templates for better sales
Social selling resources
Sales cadence resources
The ultimate B2B prospecting cadence | How to build a winning cadence for sales leaders | How to build a winning cadence for CEOs
Sales demo resources
Sales discovery calls and questions | How to conduct a sales demo | Admin: the unsung hero of closing sales | Ghosted? How to reactivate your closed-lost deals
Marketing - Inbound marketing
For marketers, B2B prospecting is managed through a process called inbound marketing. These are the main inbound marketing channels for B2B prospecting:
Paid - also known as pay-per-click or PPC. Paid is an online advertising strategy carried out by performance marketers. Companies pay a fee whenever one of their ads is clicked on by a prospect. The goal is to drive traffic to websites/content and increase conversions. 💳
Content marketing - a strategy for publishing relevant, valuable content and promoting it to their target prospects. Content can take many forms, including blogs, videos, webinars, podcasts and eBooks. Marketers who focus specifically on this area are called content marketers. 📖
Email marketing - this step is managed by campaign marketers. It involves planning and executing marketing campaigns, delivered to prospects by email. The goal is to convert prospects who are ready to buy or nurture those who aren't. 📧
The goal of these activities is to generate opportunities and feed qualified prospects to the sales team. They will then take over the final stages of the B2B prospecting process, such as conducting sales demos and closing deals. ♻️
Paid resources
The beginner's guide to PPC | A quick guide to optimising your Google Ads | LinkedIn advertising uncovered | The ultimate guide to Facebook advertising
Content marketing resources
5 tips for creating content that Google will love | 7 LinkedIn marketing tips to grow your business | How to create the ultimate big rock for content marketing
Email marketing resources
Campaign planning template | What is drip email marketing? | Drip email campaigns: 3 great examples | What is lead nurturing and how can you do it? | Lead nurturing tips for 2020 | 8 ways to improve email deliverability
The importance of data in B2B prospecting
Data is vital to the success of B2B prospecting. It is the bedrock upon which every sales and marketing prospecting activity is built.
SDRs require accurate prospect lists to make cold calls, send outbound emails and contact leads on social media. BDMs require up-to-date B2B data in order to gain insights on their prospects, conduct successful demos and close business.
Data is also necessary for inbound marketing. Performance, content and campaign marketers use data to research, optimise and analyse their work. A clear focus on data across the team creates a data driven marketing mindset and leads to improved results.
An important area of data in B2B prospecting is Total Addressable Market or TAM. This is a calculation of the total number of prospects that are available in your target market. There are several methods for computing TAM. Once it has been defined, the TAM can be segmented into smaller lists of prospects. These segments can then be targeted through the sales and marketing prospecting methods listed above.
If you would like to learn more about B2B data, we have created a library of resources. Please see the links below 👇
Data resources
B2B data cheat sheet: a simple guide to B2B data | How do you build B2B data lists? | B2B direct dials: Cognism's guide | Guide to virtual prospecting with intent data
What technology can help with B2B prospecting?
Technology is an excellent driver of B2B prospecting. Sales activities such as cold calling, outbound emails, social selling and sales cadences can be automated. Marketing activities such as PPC, content marketing and email marketing are all dependent on technology. Without technology, B2B prospecting would not be nearly as effective, if not impossible.
Technology can also be used to measure, optimise and report on B2B prospecting activities. The insights that B2B prospecting tools can give to sales and marketing teams are often invaluable.
In recent years, there has been a significant growth in sales and marketing technology, especially in the B2B sector. Many tools and solutions are now available and can assist with almost any B2B prospecting task. A high percentage of these tools are delivered by the software as a service, or SaaS, model. There are also many powerful sales and marketing tools which are free to use.
We have published several resources on the topic of B2B technology. You will find the links below 👇
Technology resources
The ultimate B2B sales tech stack | The ultimate B2B marketing tech stack | What are the benefits of a B2B technology stack? | How to buy B2B tech the right way | 20 awesome - and free - B2B marketing tools
---
More B2B prospecting resources from Cognism
We have collated our B2B sales and marketing podcasts, videos, playbooks and eBooks. Scroll down for more 👇
Podcasts and videos
How to run a productive sales team
Nicolas Vandenberghe, CEO at Chili Piper, shares his thoughts on sales management in the WFH era.


Scaleup marketing
Francesca Rock, Content Marketing Manager at Kleene.ai, discusses best practices for scaling up your marketing engine.
The ultimate B2B cold calling script
Cognism's Brand Ambassador Ryan Reisert is your guide to B2B sales success! Watch his cold call script training video.


Data-driven demand generation
Bring a data-driven mindset into your demand gen strategy. Watch this video by Emily Liu, Senior Video Marketer at Cognism, to find out how.

Whitepapers and playbooks
8 Ways to Improve Your Cold Calling Strategy
Discover how to breathe warmth into your cold calling strategy without slowing down the process. Featuring top tips from Cognism's sales team.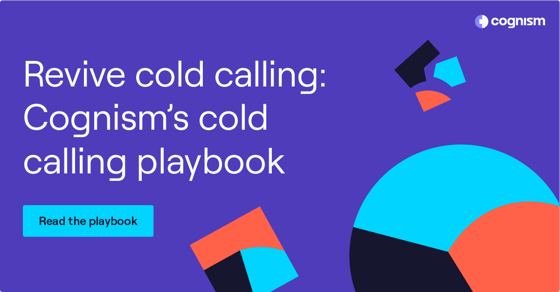 The B2B sales process handbook
A sales guidebook specifically for SaaS. Learn 3 simple steps to help you formulate a winning sales strategy and outsell the competition.

Demandism: Lead gen to demand gen
Join Alice De Courcy in conversation with our very own marketing legends - Liam Bartholomew and Fran Langham - as they break down how to make the move from lead gen to demand gen.
The ultimate on-page SEO checklist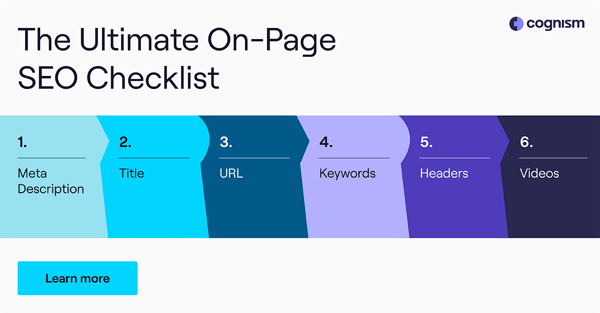 eBooks
The 3 secrets to CMO success
In this eBook, Cognism's CMO, Alice de Courcy outlines the secrets to her success in the role to date.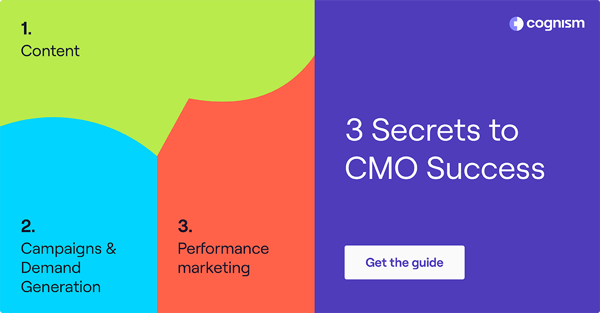 Demand Generation: How to create demand that drives growth
Learn the demand generation strategies as used by the world's best B2B SaaS businesses. Our eBook will help you drive, nurture and retain key prospects.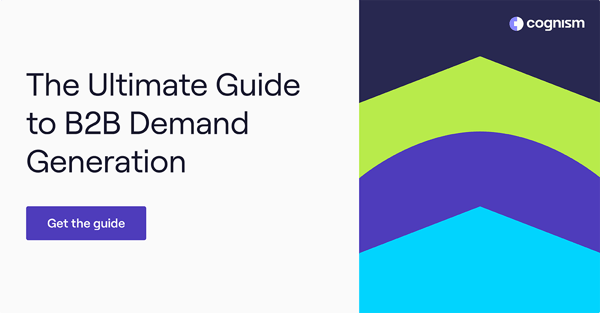 B2B outbound: Building predictable growth
What goes into building and scaling B2B outbound? In this guide, we open our vault and share our tactics for successful sales.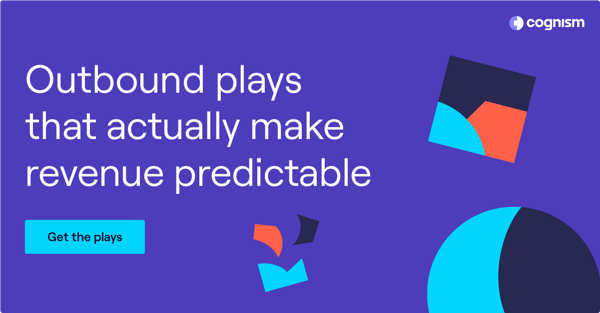 The ultimate cold calling script for B2B sales
The cold calling script that every new sales rep at Cognism uses when they're being ramped up.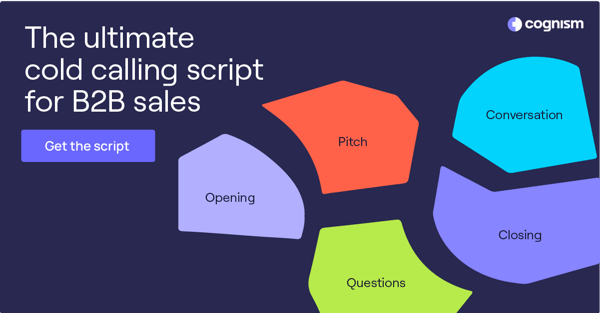 The ultimate cadence for sales leaders
Get the winning cadence that Cognism's own sales team used to target directors and managers working in B2B sales.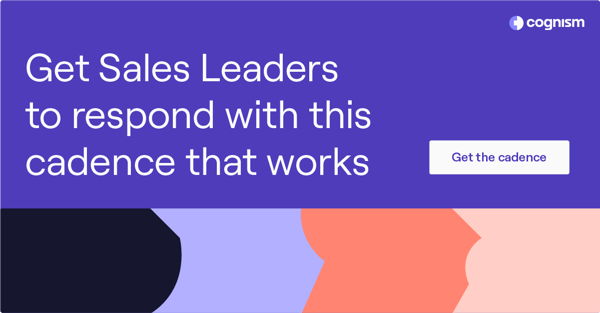 Further reading, links and resources
Outbound Prospecting
LinkedIn Sales Solutions | SalesLoft Blog | SDRs of London | Cognism Sales Resources
Inbound Marketing
B2B Marketing Blog | Neil Patel | Mailtastic Blog
Contact Cognism today
If you would like to see how Cognism can power your B2B prospecting strategy with globally-compliant data and a proprietary all-in-one platform, get in touch with us today. Simply register your interest at the link below 👇