How to Structure a Winning B2B Sales Team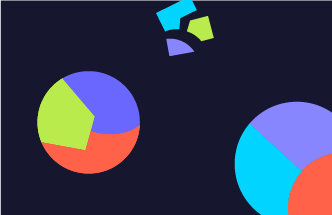 In B2B sales, your outbound strategy needs to be a bit more complex than setting up a lemonade stand on the side of the road and hoping it will attract someone, anyone…even that guy from across the road who complains when your trash can ends up on his verge.
You need to think about why you're hiring people, who you're hiring, and how to drive your team to sell out all of the lemonade on offer.
Well, we consulted some incredible sales experts and got tips and tricks so sweet that even the grumpiest of neighbours will be eager for a glass. 🍋
Here's who we spoke to 👇
And here's what they had to say 👇
Why you need a B2B sales team
The importance of a B2B sales team cannot be overlooked or undervalued. In SaaS sales, in particular, you need a team of people who are driving your engagement to build relationships and grow your customer base quickly.
The team is generating pipeline and proactively reaching out to new customers to see if there is actual interest in your product - are people still buying lemonade? Do they want our slightly sweeter offering or is the other stand's more sour version what they're after?
Having a team that focuses specifically on selling your product is essential to generating revenue and scaling your company. The more dedicated the team to specific tasks, the more likely they are to complete these.
So, it's no surprise that if you want to sell, you need a team that can do just that.
Team structure: the split between SDRs and BDMs
Now that you know why you need a sales team, you need to consider how you're going to structure your team - who is sourcing ingredients, who's developing the recipe, and who will deal with customers.
It's incredibly important to have roles in your team that a) make it more efficient and b) allow salespeople to become experts in their particular field.
Who do you need on your team?
At Cognism, we structured our sales team on the premise that core outputs need to be owned by one focused role.
How this translates in practice is that we have SDRs and BDMs - all part of our sales team, but they have a different focus, different KPIs, and different daily tasks; all of which steer us to our team sales goal of scaling the company.
SDRs and BDMs
Our Sales Development Representatives (SDRs) are focused on booking meetings and creating opportunities with your ICP. Once they've booked the meeting in, they pass the lead onto our Business Development Managers (BDMs). This is how lead generation is run at Cognism.
The BDMs then focus on generating revenue for the business and closing the customer.
Having a structure where SDRs focus solely on booking meetings and BDMs focus solely on negotiating and closing deals allows the people in these roles to become experts in their field.
This focus means driving efficiencies in certain outputs, creating a conveyor belt effect where each person has certain metrics and output that they're responsible for.
This structure works incredibly well for outbound sales and is definitely worth a try for your team.
"It's very specialised, everyone has a focus on their role, and they're all ultimately contributing to the engine to drive the end results."

- Nick Roberts, Alliances and Partnerships Manager, Cognism
Who should you hire?
When looking to add to your sales team, it's important to remember that you can't just hire someone for the sake of it.
It's incredibly important that your team gels well - the best sales teams succeed by working with each other in a collaborative way, not by working against each other. You need to hire the right kind of salespeople - ambitious, creative, resilient but able to work in teams and fit into your company culture.
So, how do you find these people? You start by looking for particular traits and characteristics.
3 things to look out for
At Cognism, we have an organic growth process, where everyone starts as an SDR and is promoted to other roles from there. This means our hiring process focuses on qualities and skillsets particular to SDRs.
What are the primary responsibilities of an SDR? They need to get on the phone, follow cadences and engage with and qualify leads.
What skills/personality traits are needed to carry out these tasks?
First and foremost resilience - you need people who've overcome challenging situations in the past.
Always look for overachievement (sporting, academic, or personal).
Choose individuals who are focused on building their sales skills - they want to progress in their sales career, not move to other areas of the business in a year or two.
In an SDR role, you're cold calling every day and constantly being told "no". You may be surrounded by people who are doing well, while you're struggling to connect. The perfect SDRs are those who rise above rejection and never give up. The characteristics listed above will help you find exactly those people.

Driving the right behaviour - incentives and more
We know from experience, outbound prospecting is hard. For a sales leader, one of the key things is to keep your team motivated. The most important thing to do here is to take a step back and understand what motivates your salespeople.
"Understand what really drives a rep as an individual and incentivise them accordingly - attached value to your incentives. If family time is important to them, reward them with time off. If they're wanting to buy a Harley, give a cash incentive and state that it's to go toward their goal of getting the Harley."

- Collin Waldrip, SDR Trainer, SalesLoft
In terms of structuring incentives, micro-promotions with added responsibility at each stage is a great route to go down.
"You'll be surprised by how badly reps want the added responsibility. They want to be a mentor and a team lead and they work for those things."

- Collin Waldrip
At Cognism, we found that micro-promotions worked well - putting "Senior" in front of someone's job title, and giving them extra duties such as mentoring junior colleagues, really makes a huge difference to their performance and output.
Cognism also looked again at our compensation model and altered it to compensate on the team's output, rather than on meetings booked.
What does this mean in practice?
Our SDRs are compensated on sales qualified leads, rather than meetings because that is more valuable to our company.
Training your team - how to be the best
The best way to train your people is to share resources and knowledge. Here are six key ways to get your salespeople performing at their peak 👇
Create a call library to share good and bad calls (listen and learn from these).

Host weekly training sprints.

Assign a mentor to each new joiner and organise weekly 121s between them.

Keep an up-to-date sales playbook and share this with your team.

Set attainable KPIs and ensure your team is aware of both their personal goals and the wider company goals.

Create a knowledge base (share competitor knowledge, inside tips and tricks, etc.).

Good company culture
"In a high-performing sales team, culture is really important."

- Nick Roberts
At Cognism, our team mentality goes beyond sales and while we don't fancy ourselves as the 2003 England rugby team, we did borrow from Clive Woodward and his Teamship rules.
At the heart of Teamship rules is collaboration - if you're going to tell people what to do, they're not going to listen. So, like Clive, we got our team together and created our own rules of engagement.
We got our team to define our culture. Rather than dictating what our culture should be or how we should engage with each other, we asked our team what it meant to work together and how we should operate. Then, we got them to create their own Teamship rules.
Get your team to come to a final agreement on the rules. When everyone is involved in the process, you'll see more buy-in from the team and a better, harmonious working environment.
Up your outbound game
Predictable revenue isn't buried treasure. You're not going to find it and change your fortunes.
It's an end goal that you can achieve by constantly improving your sales process.
We've listed our favourite outbound plays to make revenue more predictable in 2022.
Up your outbound game - 👇