Diary of a first-time CMO - Lead gen to demand gen: Making the switch
Hey B2B marketers
Here it is. Four years, $50m+ ARR and 200 pages later… My journey as a first-time CMO.
Covering the key learnings I've gathered in four years of leadership. This diary reveals the lessons that helped me scale Cognism from $3m to $50m ARR, build a team from 3 to 39, and transform our set-up from a classic lead gen function to a demand gen engine.
It's my handbook for B2B marketers looking to thrive in leadership.
(especially if you're as daunted as I was when I started out!)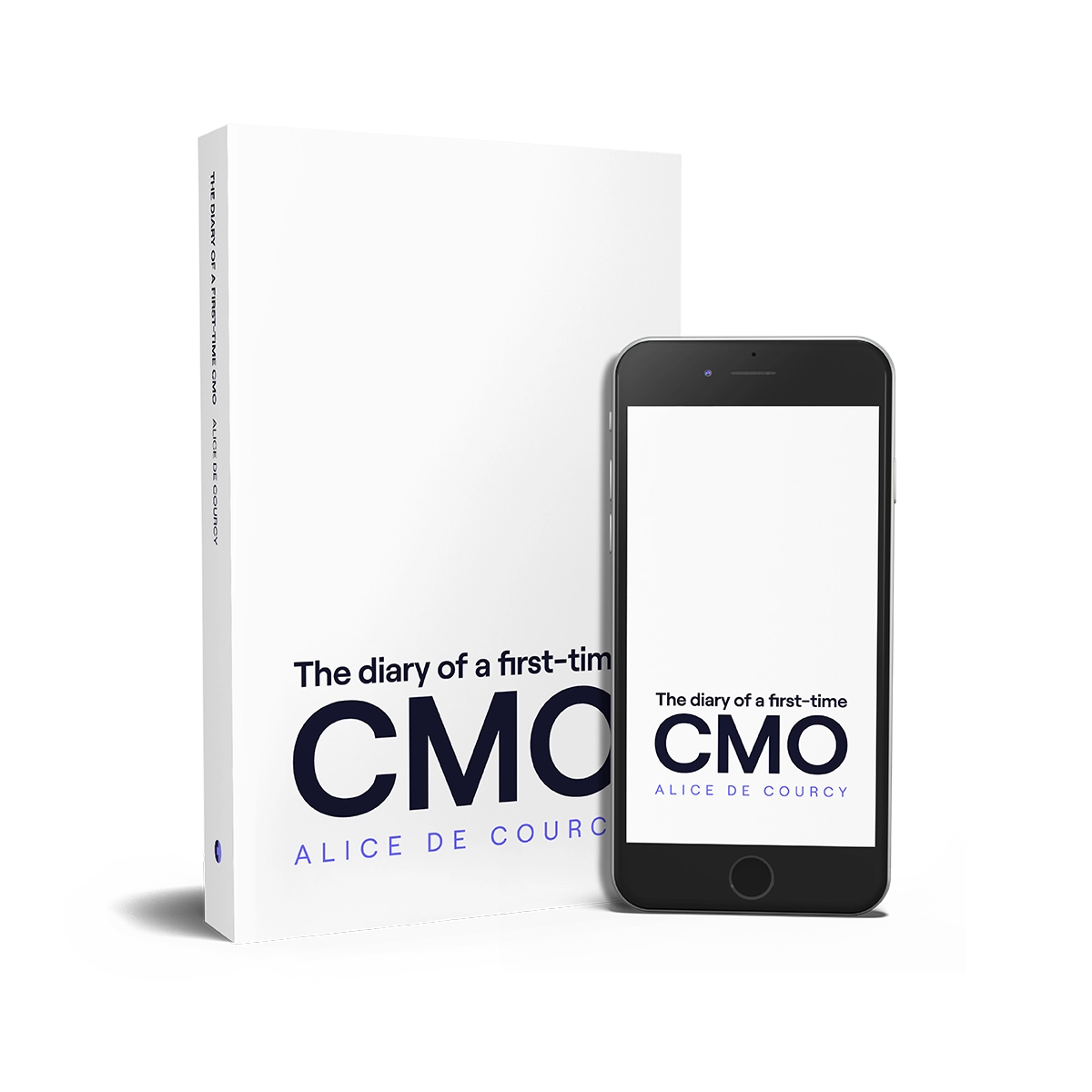 Lead gen to demand gen: Making the switch
By this point in the diary you are probably very aware that I have become a fully-fledged demand gen advocate.
But one of the questions I get asked most is always about how you actually, very practically, make the switch.
My advice when it comes to moving from lead gen to demand gen is to break it into manageable parts.
Things you can do right away that don't involve changing from an MQL model, such as:
Utilising a subject matter expert for your content.
Optimising the content you share on your LinkedIn organic channel - move from promotional to value-led.
Upping your game on 'product', 'BOFU content'.
Building your own media machine and subscription channels: podcast, newsletter, YouTube channel - pick what makes most sense for your audience.
Changing the way you think about your blog: Not a place where content goes to die and is shared once on LI organic. It becomes the hub of searchable content for the media machine you are building. It is subject matter expert-led, it's timely, it's journalistic and it's written by experts that are finding the trends from dark social.
Diversifying your content output formats.
By doing all of this, you will actually set yourself up much better for success in point 2.
Changes that will alter the MQL model. How we approached this:
We didn't go cold turkey and I wouldn't recommend that you do either.
Step 1: requires a net new budget, a timeline and a hypothesis
No different to how you should approach any new and untested activity.
I requested a 5K/per month 'CMO testing budget', then created a proposal detailing how I'd use this budget for 4 months to run ungated, demand gen plays using our top-performing content.
This involved optimising for consumption and not for conversions.
My hypothesis was that I would start to see an increase in inbound demo leads in line with this additional spend on demand gen.
Thankfully, I was right.
Over 3 months, we saw a 47% increase in these high-intent demo requests on our website.
Step 2: Split the funnel reporting


Understand the conversion rates from direct demos vs MQLs.
For us, we realised we needed 25 high-intent website demo requests for 1 deal, vs 500 MQLs from a content download for 1 deal. The ACV was generally lower on that content deal too.
Once you are tracking this data, you can start to report on it in executive meetings, showing key stakeholders like RevOps, VP Sales and the CFO.
Step 3: Take your reporting a step further
Split out your MQL campaigns, don't look at them blended.
Benchmark the performance against your breakeven CPL. This breakeven CPL is calculated by:
Average deal size X Lead:CW conversion rate
You'll likely be able to see some underperforming. If you do, then stop them. Reallocate budget into demand gen activities instead and keep the top-performing campaigns on.
Soon your 'experimental' budget will nearly double without any material impact on your total MQL output. You have just consolidated and optimised.
We ran things like this for a further 2 months.
Then we had all the data we needed to start making a more dramatic shift.
Step 4: Change the split of our activities more dramatically
The split we went for was 90% demand gen 10% MQL/lead gen. But you can slowly build towards this over time.
Your sales leaders aren't likely to push back on getting more time for their team to focus on outbound. It makes their performance easier to manage, makes them more accountable and gives them less excuses.
If you own a revenue goal and you are saying to the CFO/CEO:
'I can still hit this goal with this change, I can fill the content deal gap with the increased inbounds that convert faster and at a much higher clip - I have got this.'
They can't really push back either.
Keep hitting this number, month after month and you earn the right to build this out further and further.
The best thing is that all the work you do in Step 1, fuels Step 2. And Step 1 requires no dramatic moves away from MQLs.
Want to keep up with Alice's latest CMO advice?