Software & Sales Demo: Structure & Tips to Conduct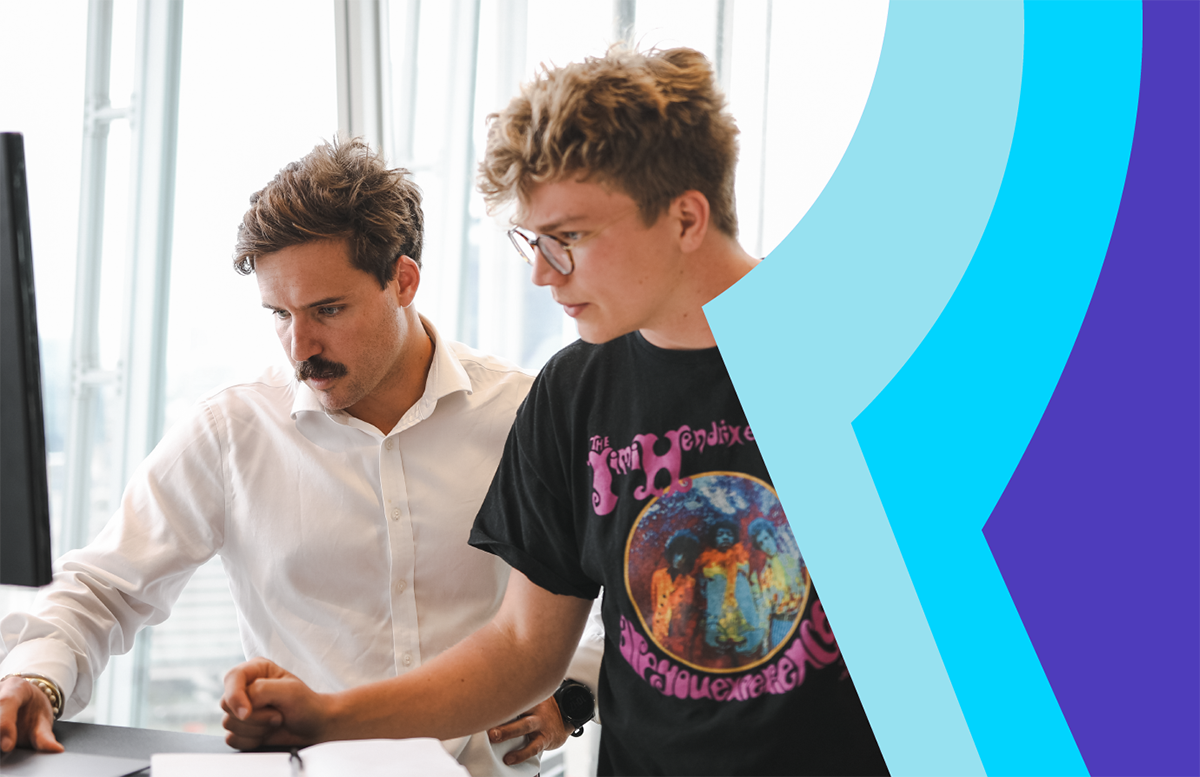 If you're looking for tips on conducting a sales demo, you're in for a treat.
Hector Forwood is Cognism's Senior Business Development Manager. He gives software demos of our B2B prospecting solution to decision-makers in the US.
He recently gave a talk at Rise New York about sales demo environments. Here are some of the tips he shared with the audience.
How to create a sales demo environment?
Most software sales demos only last between 30 and 45 minutes. That means you have to structure your demo and keep an eye on the clock. You don't want to run out of time before you get to the most essential parts.
This is how Hector structures a sales demonstration, weaving each section together to create a single narrative.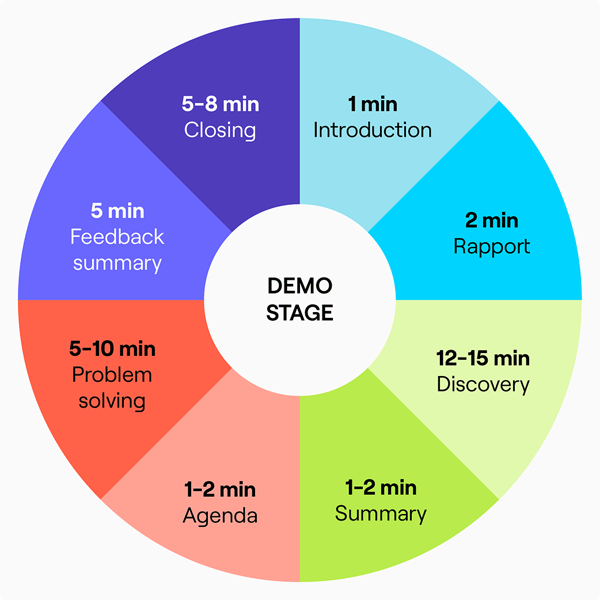 Of course, the narrative is that your product is the solution to what keeps your prospect up at night.
1. Introduce and establish rapport
While the introduction and rapport sections should be short and sweet, they are still important. While you want to focus on getting to the next stage quickly, you need to build your narrative straight from the kick-off. It's not about making a sale; it's about selling a future state.
Before you demo, spend time researching your B2B prospect. Use what you find out about them to build rapport (have they recently won an award, for example, or been featured in an industry publication?).
Build trust by asking relevant questions. Don't under-share or overshare, just be your usual, professional self. Repetition can help you here; when you repeat someone's words back to them, you build greater rapport.
Best sales demo tip at this stage?
On a demo, you should ideally be speaking for 40% of the time, while the prospect speaks for 60%. If you're having difficulty getting your prospect to speak, don't be afraid to use pauses! They're a great technique for getting the prospect to talk more. Nobody likes dead air!
2. Discover prospect's pain points
The discovery section is where deals are won or lost. In this section, you have to discover the prospect's pain points in order to position your product as the solution.
This is also the part where you want to qualify out your prospect. Don't waste time trying to sell to someone who will never buy from you.
It doesn't matter which sales methodology you use in your sales demo (e.g. BANT, Challenger, MEDDIC). The aim is the same. Have a conversation with your prospect where they tell you what's making their working life difficult.
Focus on 3 or 4 problems your prospect may be facing. Too few and your prospect won't believe that you care; too many and you'll lose focus on your priorities.
Continue to build rapport by asking engaging questions throughout the discovery call. Don't frontload your questions though, or it will feel like you're ticking boxes on a checklist. Keep it conversational and ask 11-14 questions max. It's not an interrogation!
3. Sum up prospect's concerns
Use this section of the software demo to show that you were listening to the prospect's concerns. You have to show that you understand their pain points. Repeat the prospect's pain points back to them and ask them if you have it right.
Doing this is a great method for building credibility and trust around your sales strategy.
4. Set an agenda
With this sales demo section, set a flow or expectation of what you intend to discuss next. Tell the prospect the features that you would like to show them - but allow them the chance to add to the agenda, if they wish.
5. Explain how your product solves prospect's problems
After you've set the agenda for what you're going to do next, it's time for the problem-solving section of your sales demonstration. This is the part where you make your prospect realize that your product is the answer to all the issues they laid out for you earlier.
Share the features of your product, but keep relating it back to what they told you in the discovery section. Make the prospect understand the value of your product, not just what it does.
Give examples of how you have helped customers with similar problems (the ICP you mention must be in the same industry as they are, though - everything you quote must be hyper-relevant to the prospect).
The number one rule for sales and software demos is not to talk about features that aren't relevant to your prospect's situation, however great you think they are. Only share what your prospect wants to see.
Hector's best sales demo tip is:
'Temperature check' regularly! Check that your prospect is following you and is fully engaged. Give them the space to raise sales objections if they want to. Cold call objections aren't a bad thing; on the contrary, they're a sign that the prospect is taking your product seriously!
6. Respond to prospect's feedback
Give the prospect the time to offer feedback and raise more objections, if they feel it's necessary. After you delivered software demo, you can ask them if they see the value in your product. Do they understand why they should be using it?
Grant the prospect a chance to bring up their likes and dislikes of your offering. Then, you can go back to problem-solving, handling all the prospect's objections until none remain.
7. Challenge prospect's objections
The best way to close the sales demo is to address the prospect's objections but avoid a monologue. Hector calls this 'peeling the onion' - discovering the root cause of their objection. Directly address concerns and provide answers.
Only once you have demonstrated the value of your product should you talk about price. Any earlier and you run the risk of your prospect seeing only a dollar sign, not a worthwhile investment.
8. Agree on the next steps
Now comes the time when you agree to the next steps. Ask your prospect what they want to do next. At this stage of sales demonstration, give them control. Make sure there is a time scheduled in the diary to talk again.
If there are other stakeholders involved in the decision, and other hoops (legal, IT or procurement etc.), you must talk about them at this point. But above all, get them excited. Make them look forward to using your product. After all, you've just shown them how it will make their problems disappear!
9. Follow up
Congratulations! You just delivered a perfect B2B sales demo. But it's not quite over yet…
Once you have said your goodbyes, your next task is to compose a follow-up email that documents everything you have talked about, carrying on the narrative that they can't wait to use your product.
Here's what to include in a sales demo follow-up email:
How much you enjoyed showing them your product
The key points of what you talked about (if possible, include a recording of your software demo)
Clear and concise next steps
Include any extra information at the end
The sales demo best practice is to imagine every email you send is going to be sent on to somebody else. Chances are, it will - on average, there are 7 people involved in any B2B buying decision!
So your follow-up email must be clear, detailed, well-thought-out, and professionally written (no grammar errors or typos!).
How to improve sales demos?
At Cognism, we don't just provide high-quality B2B data and a high-powered B2B lead generation platform - we also provide top-tier content to help salespeople sell.
Are you looking for more sales resources and interested in how you can build an outbound engine for predictable growth?
Follow us on LinkedIn for the latest and greatest sales content 👇