Buyer centricity: why it's important for sales development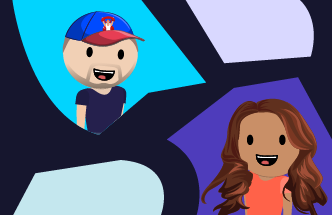 Business - it's always about the buyer.
Whether you're in B2B sales or marketing, you need to create good experiences for your ICP or prospect.
So if this is a known fact, why are there still gaps? In other words, why are some sales teams still focusing on traditional tactics?
Well, understanding buyer centricity is the easy part. The hard part is understanding how to inject it into everything that sales and marketing teams do.
But in this article, you'll find out how to approach buyer centricity. Because Ryan Reisert sat down with Shabri Lakhani, the Founder and CEO of SalesWorks.
Shabri discussed what the process of integrating buyer centricity into sales development might look like. And she also touched on why sales might be considered a science.
Without further ado, let's get into it!
What is buyer centricity and why is it important?
To kick things off, it's worth understanding what buyer centricity actually entails.
Shabri said:
"Buyer centricity is about providing value by educating a customer on how something is going to help them. And it's important because we're increasingly seeing a desire for buyer-seller relationships to be built on trust and credibility."
She added:
"It's a rough estimate, but around 90% of customers research products online before purchasing. So by the time they speak to an SDR or an AE, what they're actually missing is the 'why'. They're missing that sales experience - the interactions and the value creation."
How can salespeople put buyers at the centre?
How exactly can sales development adopt buyer centricity? Are there any tactics that have to be considered?
These were questions Ryan was curious to know the answer to.
Shabri identified 3 key things that salespeople should consider, to ensure they're being buyer centric in their approach 👇
Firstly:
"What's the profile of your buyer today? Millennials are becoming key decision-makers, and they've got a digital-first buying posture, as they're a hyper-online generation."
"Which means that by the time they get to you, they're already going to have found out so much about the company through review sites, websites, and socials. So it's important to move away from product-led to value-led marketing."
Secondly:
"Think about the type of content you're putting out there. What do people actually want to be reading? And what are they looking for or searching for?"
"It also comes down to really thinking about what their prospects are buying. And this is something we encompass into our training."
Thirdly:
"And finally, we ask salespeople to think about why they'd buy you over their competitor. And interestingly, this is the thing I've noticed that reps struggle with the most."
"There's a disconnect between the messaging and the perceived value prospects are going to get."
The product-led growth vs value-led growth debate
Shabri's emphasis on value-led rather than product-led growth sparked Ryan's interest. Because in marketing right now, PLG motions are a buzzword.
So Ryan wanted to know the difference between the two, and why Shabri has prioritised value over product-led growth.
Here's what she had to say:
"Companies that think about product-led growth and product-led marketing also need to think about what's driving you to create a new feature. For example, is it a market need that they've identified?"
She also said:
"The driver is important. Because prospects don't need a list of the different features. They instead want to know what's in it for them. And how the new feature is going to help them, as a customer."
She made it clear she doesn't believe the PLG motion is dead, it just needs to be understood better from a sales perspective:
"It's important to differentiate between what we are talking about internally, to make sure sales teams aren't falling into the trap of feature-function selling."
"For example, for sales customers, is the new feature going to help make the handover from SDR to AE faster?"
"If a prospect understands why a new feature is important, they'll buy something, because they recognise it'll help them change or improve an existing process. So it's important to ask the right questions, and tell relevant stories with messages that'll resonate. That's how you'll know you're on the right path."
Shabri provided a useful way of thinking about why value-led rather than product-led is better for sales:
"The response you'll want to hear isn't: 'Oh, that makes sense.' Instead, you'll want to hear: 'Oh, I hadn't thought about it in that way before!'"
How growth timelines can impact buyer centricity
Ryan and Shabri both agreed that a lot of start-ups and scale-ups place an emphasis on ideas such as 'growth at all costs' and 'get new clients no matter what it takes'.
On the surface - this is a sign of ambition and determination.
But Shabri sees it as bad for buyers and businesses alike. It's propping up a system that isn't focused on customer needs and retention:
"When we first engage with a new client, we look at the top metrics they're measuring. And often they're related to revenue, including pipeline and conversion metrics. But what we place an emphasis on is customer success."
And why is this the wrong approach?
"Companies end up losing money, because they get all of the clients in, but end up losing them 12 months later. So customer retention is important here."
Enter the magic of customer success programmes!
"Customer retention is aligned with buyer centricity. So it's important to set success metrics and understand how to onboard successfully."
And Ryan agreed:
"In the past, customer success has been a bit of an uncommon concept. But now, we're increasingly seeing it being operationalised or integrated, and it's become a really important function for many companies."
The bottom line here?
Buyer centricity doesn't stop once you've signed a deal.
It continues far beyond that.
Understanding sales from a scientific perspective
Shabri has said that sales is a science.
And Ryan was curious to find out why.
Her reasoning aligns with the idea that it's important to have a methodology in place:
"When I started SalesWorks 4 years ago, I noticed that some people had spent tonnes of money hiring SDRs, but had no go-to-market strategy. But I believe there's a recipe for success, consisting of 4 steps."
Skills - which is centred around hiring the right people in the right roles. And it also relates to onboarding, learning, and development.
Structure - which helps you to evaluate if a team is set up for success. For example, understanding how the team is set up from a management perspective. Or asking what the KPI structure is like.
Strategy - looking at inbound, outbound, conversion rates, and campaigns.
Systems - which is about understanding how the team is set up for SDRs. For example, what's the CRM set-up like?
On systems, Shabri said:
"You can spend all the money you want, but if you don't have this in place you're not going to be in a good place. It's about understanding the systems you have in place to make sure your sales team can be efficient, because they've got the correct data to make informed decisions."
This is important to note. Because it's a way for the buyer centric model to be enhanced even further. For example, once you've got the correct data, you can outreach buyers in the right way. And make sure you're providing value by serving them with relevant top-of-the-funnel content.
Listen to the podcast
In the full episode, Shabri also shared her advice for women looking to break into sales leadership roles. Plus lots more!
Press ▶️ to hear the full convo.
Check out other episodes of Revenue Champions here.