Browser Extension
Sales! Get your foot in the door at key accounts quicker.
Want your sales reps to have more conversations?
We provide easy access to what sales reps need the most: business emails and mobile numbers cleaned against do-not-call lists for your future customers in EMEA, APAC, and the US.
Our browser extension allows you to tap into Cognism's GDPR-compliant database as you are:
Browsing corporate websites
Prospecting using LinkedIn or LinkedIn Sales Navigator
Managing contacts and accounts in your CRM or sales engagement tool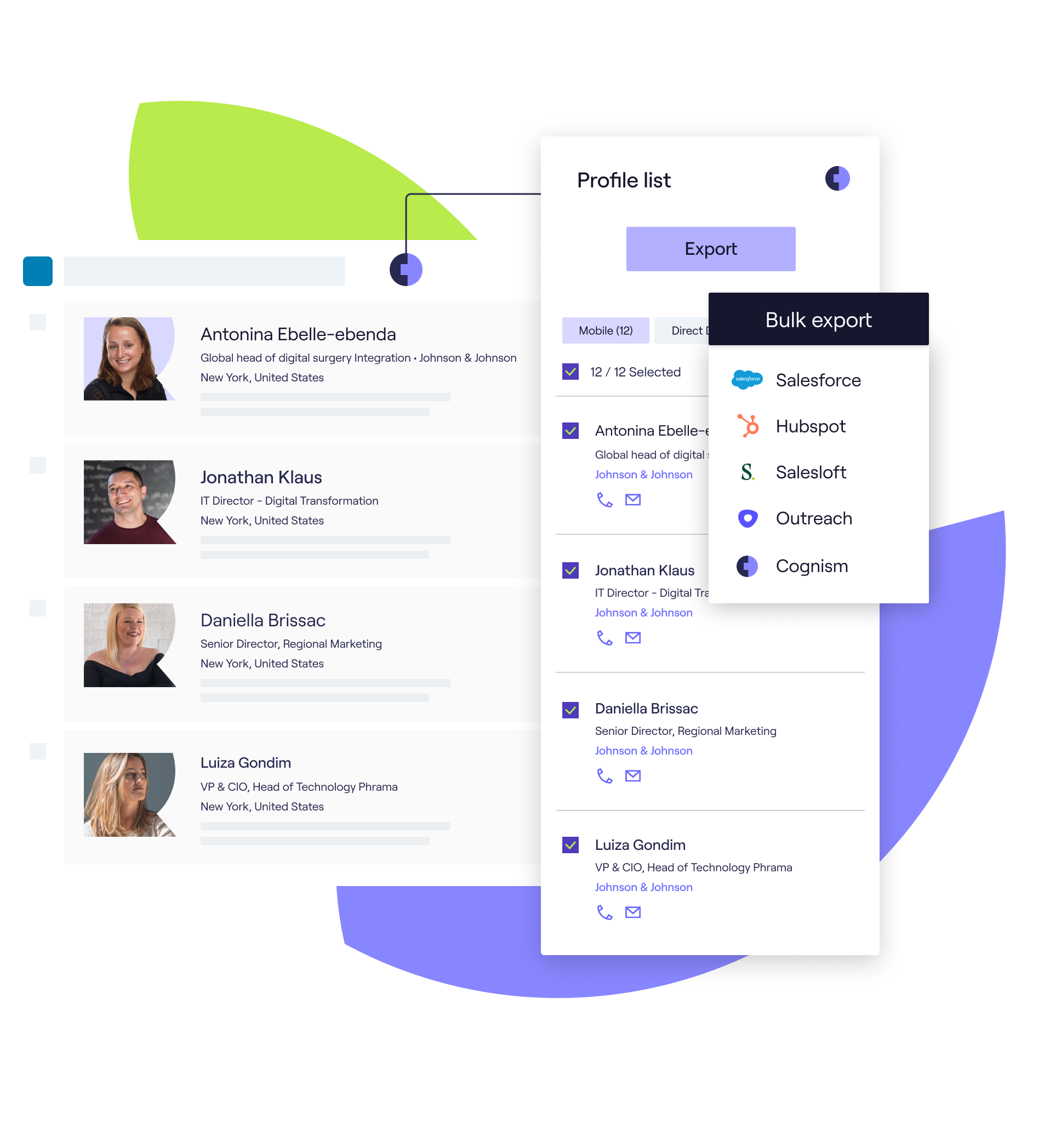 Over 1800 revenue teams use Cognism to meet and beat quota


Access high-quality mobile numbers and emails for decision-makers
Stop wasting time on searches for potential emails and mobile numbers that result in unusable or no data at all 95% of the time.
Cognism helps you find and phone-verify your contacts on-demand with much greater certainty than ever before. That way, you can spend less time dialing wrong numbers, and more time having meaningful conversations that get you closer to hitting quota.
Win more and better deals with sales multi-threading
Give yourself the best possible chance of winning a deal by building relationships with multiple relevant stakeholders in your target accounts.
The Cognism browser extension gives you quick access to company employees and your prospect's coworkers.
Premium B2B sales intelligence available wherever you navigate
The Cognism browser extension supports a number of different workflows:
Use it to enrich LinkedIn profiles and Sales Nav prospect lists with actionable contact data

Use it on company websites to access information on target companies and their employees

Use it on Outreach and Saleforce to enhance and enrich your records without leaving your CRM or Sales Engagement tool



Can't picture how the browser extension might help your team?
No one is unreachable. Turn all your prospects into new sales opportunities.