Cognism or Kaspr?
Cognism and Kaspr are part of the same family so how do you know which solution is the right choice?
You're in the right place - read on to see how Cognism and Kaspr compare.
Or, if you'd like to skip all the reading and see a tailored demo of Cognism, fill in the form and our team will be in touch.


Cognism helps 1800 revenue teams connect with confidence & exceed targets



"Which platform is the right choice for me?"
While it's true that Cognism and Kaspr share information between our data sets, specific subsets of data such as Diamond Data, Intent Data, and other premium data points are only available on the Cognism platform.
Additionally, the Cognism platform was built to support revenue teams to achieve their target, while Kaspr mainly supports individual contributors working in sales or recruitment.
Here's a full breakdown of the differences.
Choose Cognism if...
Choose Kaspr if...
You're looking for a sales intelligence platform to serve your revenue team/organisation.
You're an individual contributor/SDR/ recruiter that mainly needs access to contact data for prospects and talent.
You need a platform that supports both individual prospecting and list-building workflows.
You do your own targeting and don't need a standalone tool to help you calculate your TAM and build account and contact lists.
You'd like to both export and be able to see which prospects and accounts are in your CRM. Sales engagement tools like Outreach and SalesLoft are part of your day-to-day workflow.
You need basic tools integrations like Hubspot, Pipedrive, Lemlist and limited Salesforce exporting functionality and don't have Outreach or SalesLoft in your tech stack.
Mobile numbers are a key component in your outbound strategy; Cognism's phone-verified mobile numbers aka Diamond Data can help you 7x your connect rate, on demand.
You require verified and correct contact data (emails and mobiles).
You and your team want to find and prioritise buyers who are most likely to buy and have the means to invest using advanced contextual data points like hiring, funding and intent data (powered by Bombora).
You're mainly looking for accurate contact data on Linkedin.
GDPR compliance is important and you want to have clear visibility over individuals who have their mobile phone numbers registered on national do not call lists. Your organisation requires your legal team to review the tools you're using.
Your organisation is happy with the GDPR alignment and Terms that are in place and does not require any bespoke legal review.
Cognism's phone-verified data helps you turn every month into your BEST month
Give your sales team more time to talk to prospects
98% mobile phone number accuracy
Spend less time dialing wrong or non-existing numbers and more time talking to people.
Get validated emails and phone-verified mobiles for key prospects in your target accounts.
Phone-verified means we've called the contact to ensure the number is correct and connects you to the right person.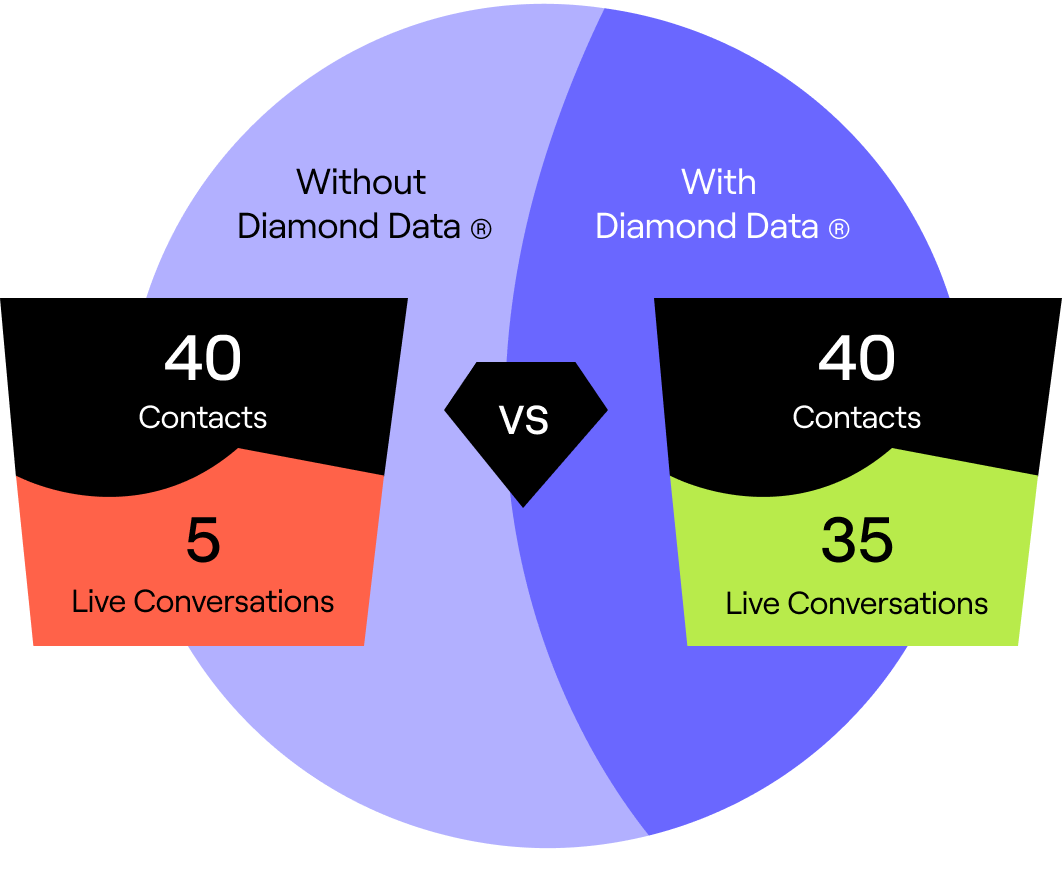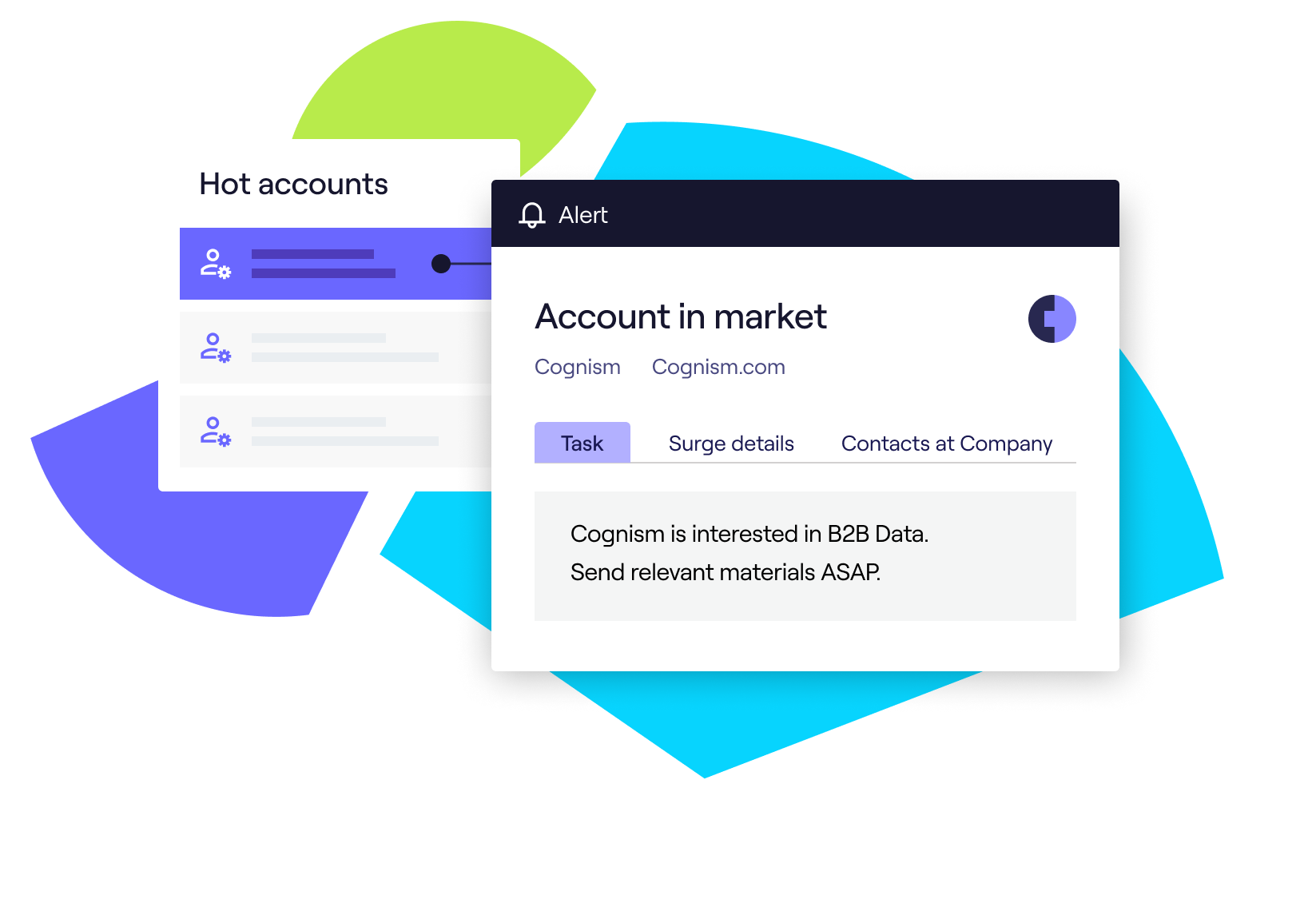 Target with precision
Prospects who are ready to buy
Find the buyers who are most likely to buy from you and use contextual data to have better conversations.
Combine hiring, funding and job join triggers with intent data (powered by Bombora) and technologies to get a head start on your competition and build strong relationships that win you the business.
Connect with confidence
GDPR compliance burden gone
Most providers don't check Do Not Call lists. And out of the ones that do, only Cognism checks Do Not Call (DNC) lists in multiple European countries (including the UK) and notifies you which prospects are on them.
We take the compliance burden off your shoulders. Get DNC-cleaned numbers from the get go.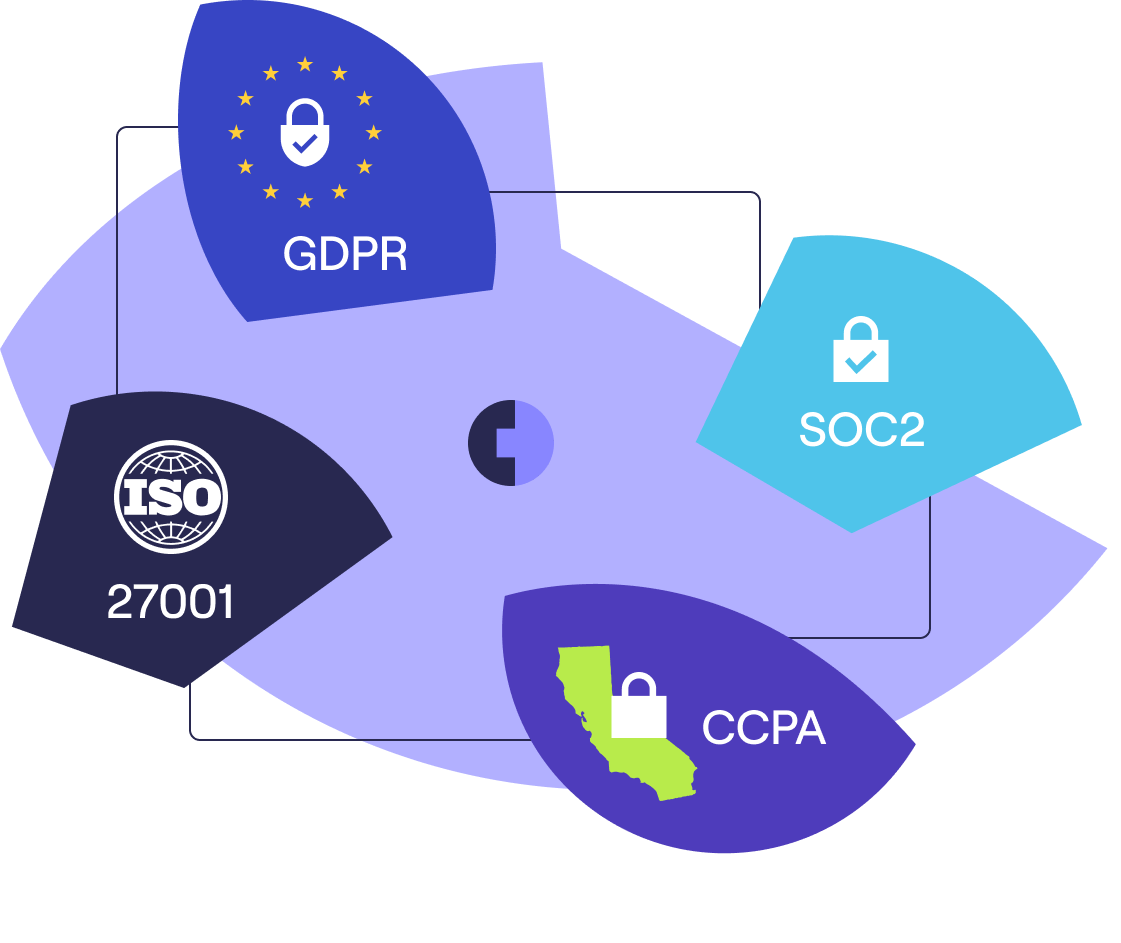 Here's why 1800+ global businesses partner with Cognism.
Their words, not ours.

Cognism is
not

for you if...
You're a B2C business or a sole trader
We provide B2B sales intelligence for sales and marketing teams in EMEA, NAM and APAC regions.
You don't have team buy in
If you're an individual contributor looking to get additional data just for yourself and your company is not looking for a sales intelligence tool that will support your team - we're most likely not the right choice.
You're looking for an all-in-one platform
We focus on quality B2B data and don't offer email automation. For everything else we form best-in-class partnerships so you always get the best the market can offer
Ready to see Cognism in action?