#1 Email signature marketing platform
Turn every email into a targeted ad campaign
The business world runs on email.
So turn your email signatures into free ad space today.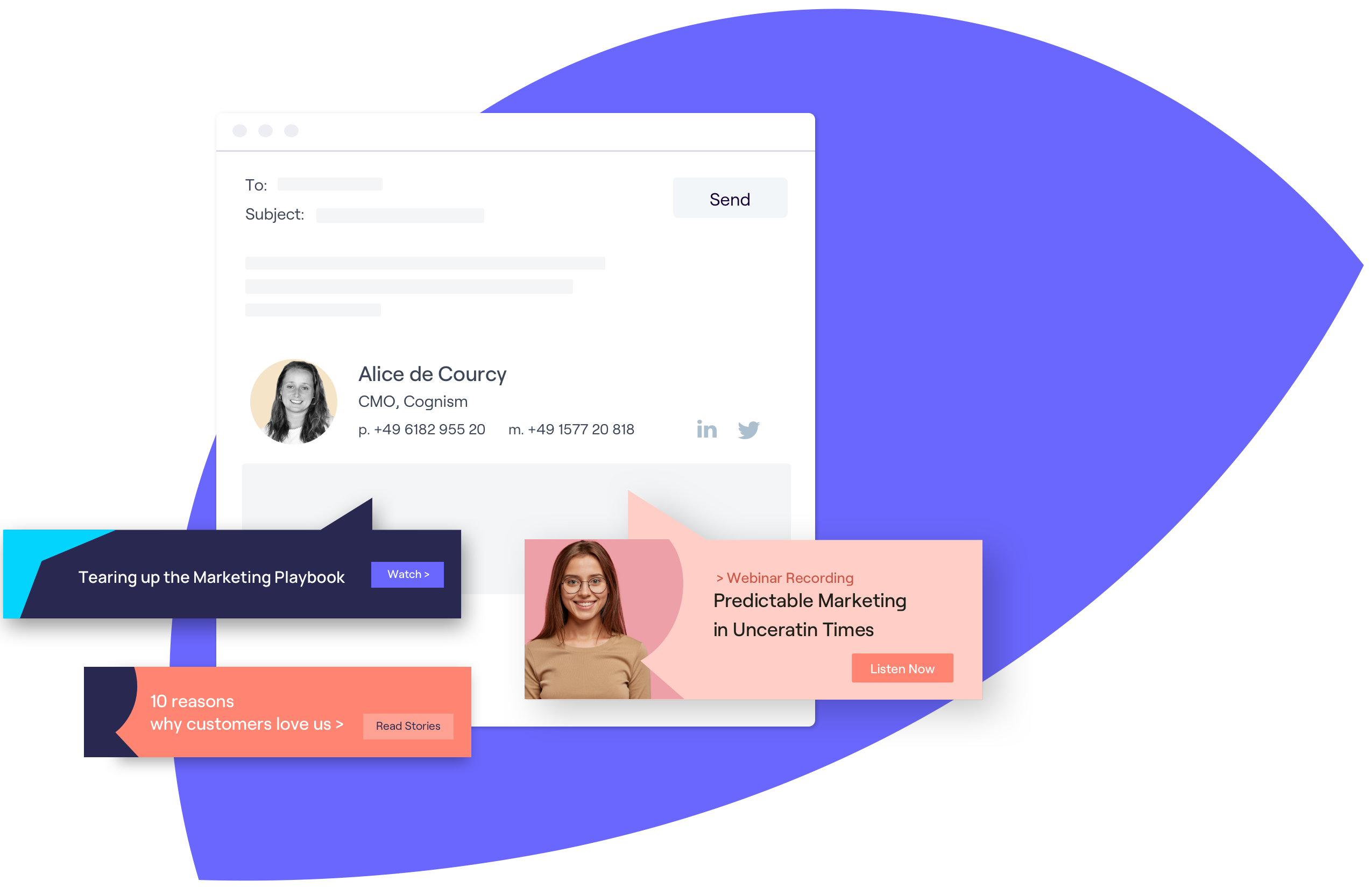 Marketers! Add more value.
Email signature marketing is:
Targeted
Target specific groups with personalised banners
Cost effective
Wave goodbye to ad competition and keyword price rises
Compliant
Send every email with the latest privacy disclaimer
Predictive
Monitor banner click-through rates, uplift conversions and generate extra revenue
Your next best ad channel
Tired of guessing where your audience is hanging out? Struggling to justify the expense of other ad channels?
Then it's time to soup up your email signatures. Start getting millions of impressions from your most engaged audience.
Your prospects spend over six hours a day in their inboxes... So there's no better place to get your business heard.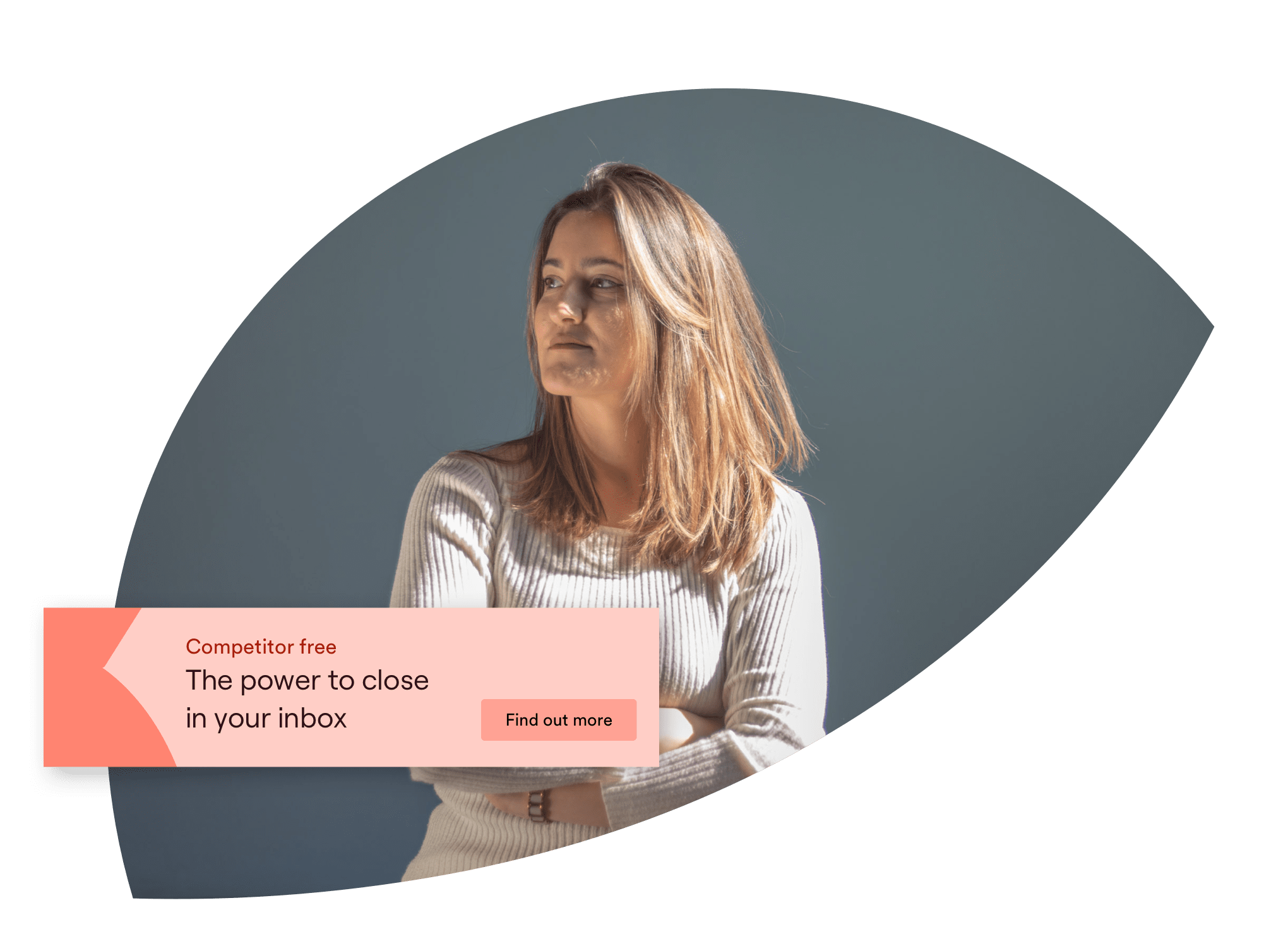 Content

Events

Upsells

1:1 Messaging

Promotions

Turn employee emails into revenue bankers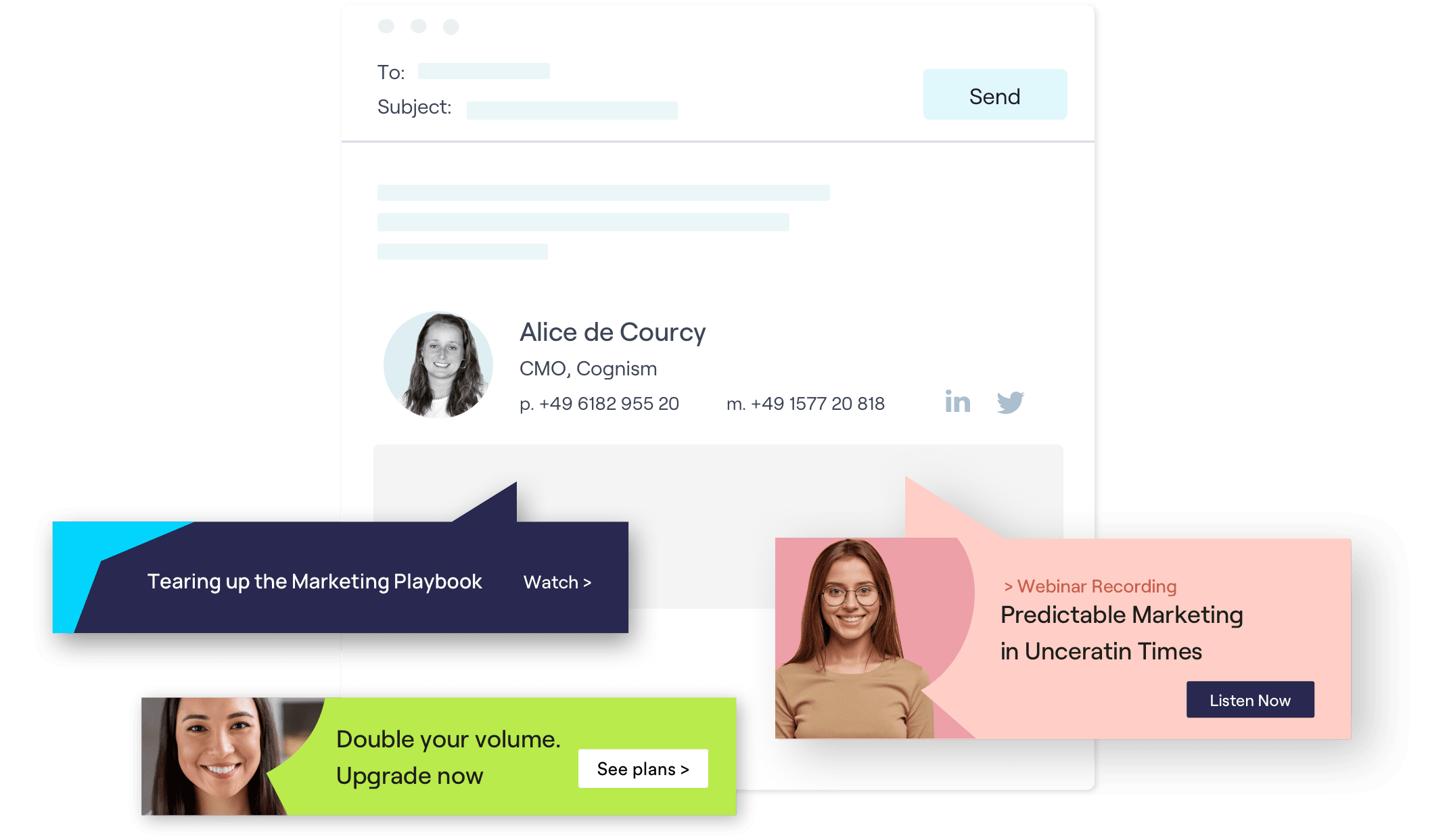 Owned and managed by you
Take full control of your most powerful marketing channel.
Manage your company email signatures, signature campaigns & employee data all within one integrated, easy-to-use platform.
Then seamlessly update, schedule, & rotate signature banners across your business.
Powered by advanced targeting
Want to deliver the right content, to the right people, at the right time?
We've got you covered. Turn your customer segments, lead lists and user groups into target groups and crush yesterday's engagement rates.
Get more eyes on content, more sign-ups to webinars and more interest in product updates. All in a channel that's totally competitor free.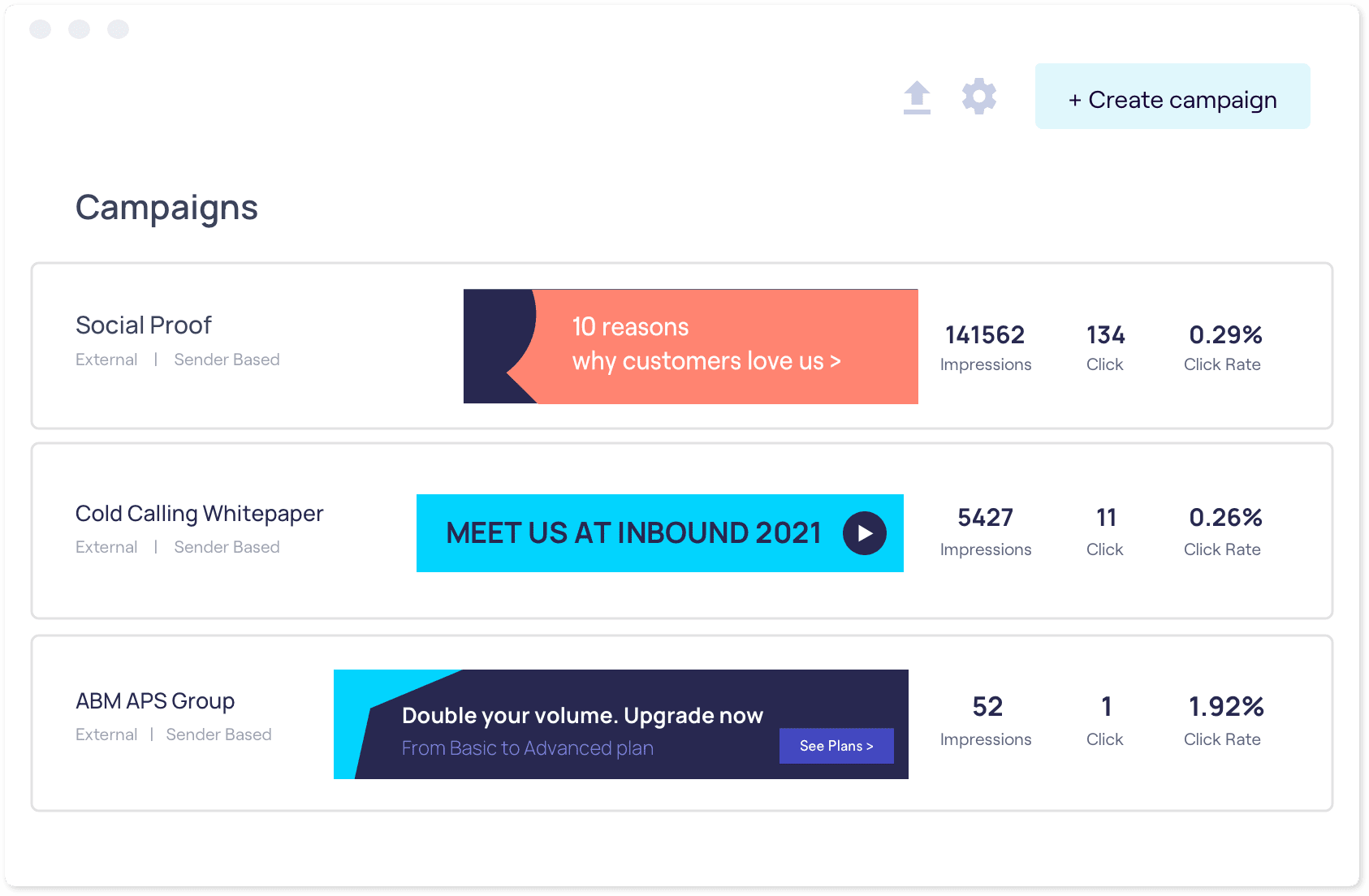 Integrated with the tools you use everyday
Optimal display on all devices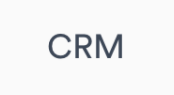 Start supercharging your email signatures and turn employee emails into revenue bankers.