This is how you

connect

& win

in the attention economy
Meet the modern B2B buyer.
She's informed and independent.
She uses multiple channels to research a product.
She consults colleagues, reviews, and trusted publications before making a purchase decision.
She combines working from home with working from the office, in-person with virtual meetings.
Regardless of the means she uses to connect, she expects a great buying experience.
To win her heart and business, you need to go beyond old-school selling & marketing.
You need to anticipate her needs, stay relevant, and build a genuine connection.
Cognism's premium sales intelligence platform powered by world-leading data, compliance, and targeting helps you do just that.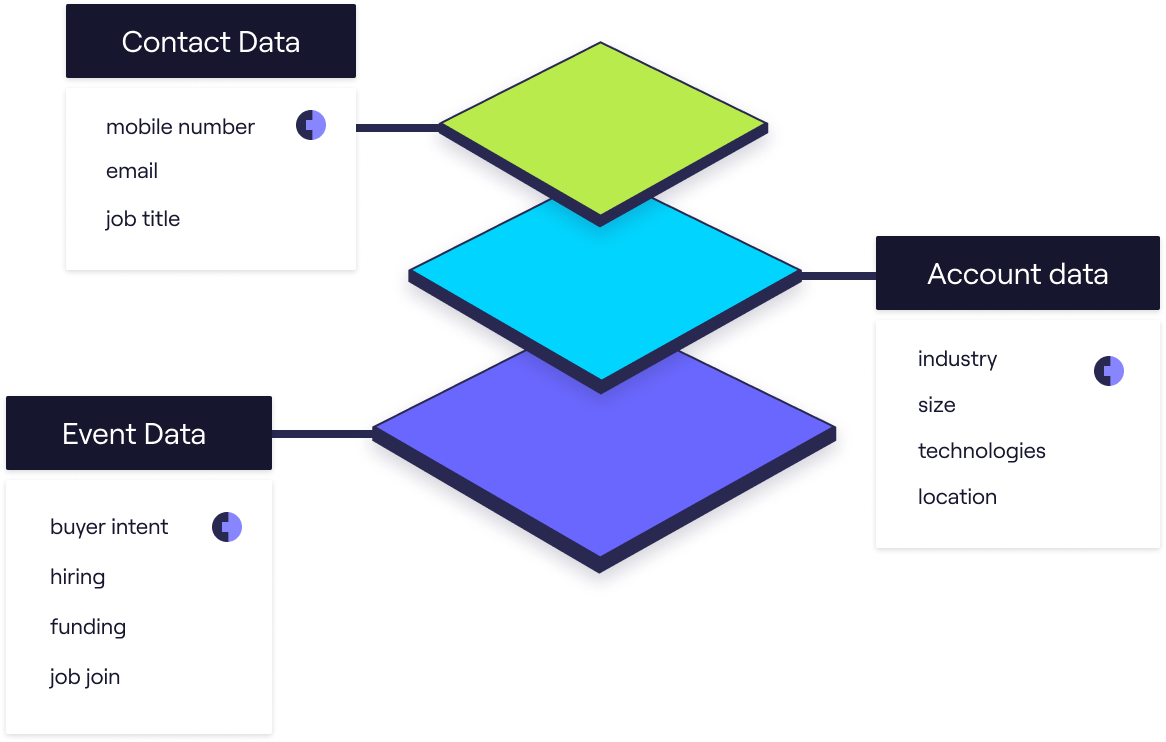 Modern sellers need modern data points
Real sales intelligence is more than just a way to reach your next best buyer - it's a way to keep up with changing buyer behaviour and form a real connection with your next customers using the channels they respond to.
At Cognism, we invest in the things we know work.
Today, that's mobile numbers, smart buyer intent insights and compliance with data protection laws.
'Cause having a direct dial for a decision-maker that's working from home, a mobile number that's listed on a do-not-call list, and starting a conversation with a completely cold prospect with no intention to buy won't help you meet & beat quota.
But staying relevant and being there for your buyers, when they need you the most, will.
Relevance helps you win in the buyer attention war
Real sales intelligence is where contact meets context.
Imagine being able to get in direct touch with the right person in a company that fits all of your qualification criteria, just as they're starting to explore solutions like yours - even if they've never been on your website.
Use Cognism to gain access to the most accurate contact data on the market, plus contextual data points that ensure that when you do make the first contact you put your best foot forward with a relevant message.
This includes technographics, sales trigger events and buyer intent data sourced in partnership with intent data leader Bombora, as well as verified business emails and phone-verified mobile numbers with a level of accuracy not yet seen elsewhere.
Correctness, coverage, compliance. No trade-offs.
With Cognism, you get access to the data trifecta: contact, company, and event data. We're known as compliance experts providing users with a global database and by far the best contact data in Europe.
As the king of mobiles aka the most important data point for WFH selling, we help you connect with your dream customer regardless of where they're based and whether they work from home, the office, or a combination of the two.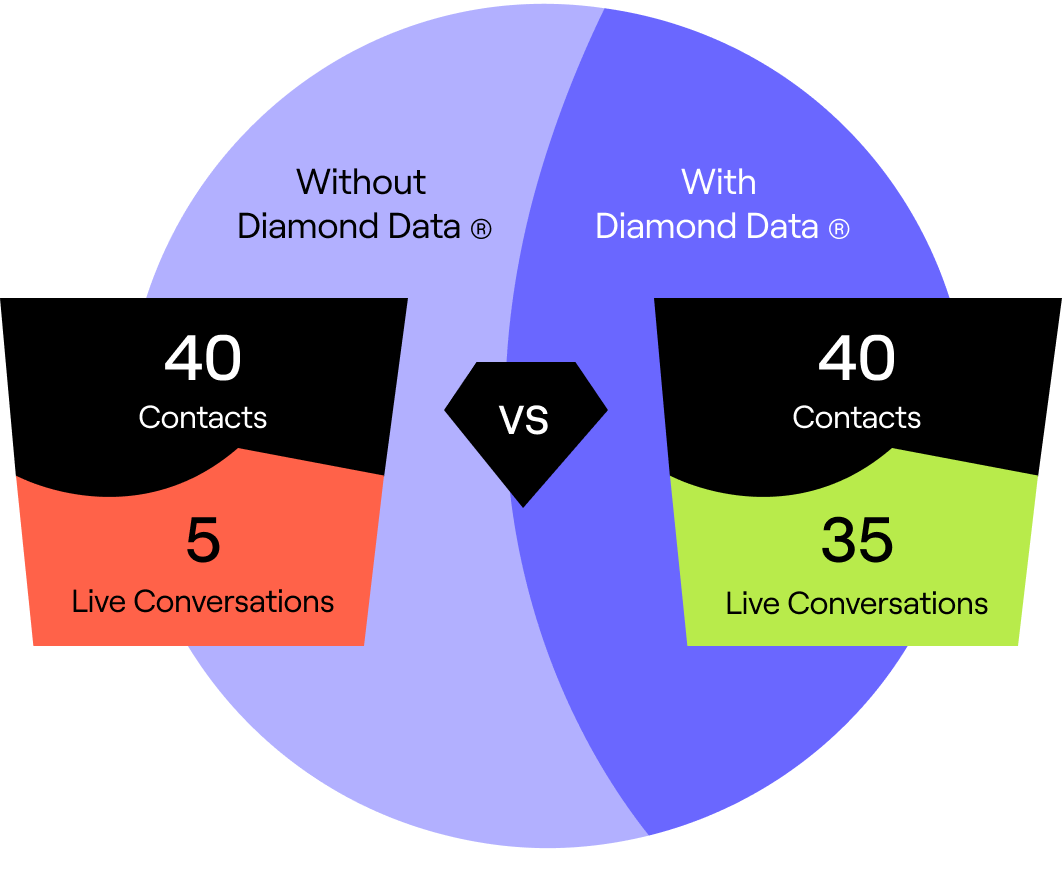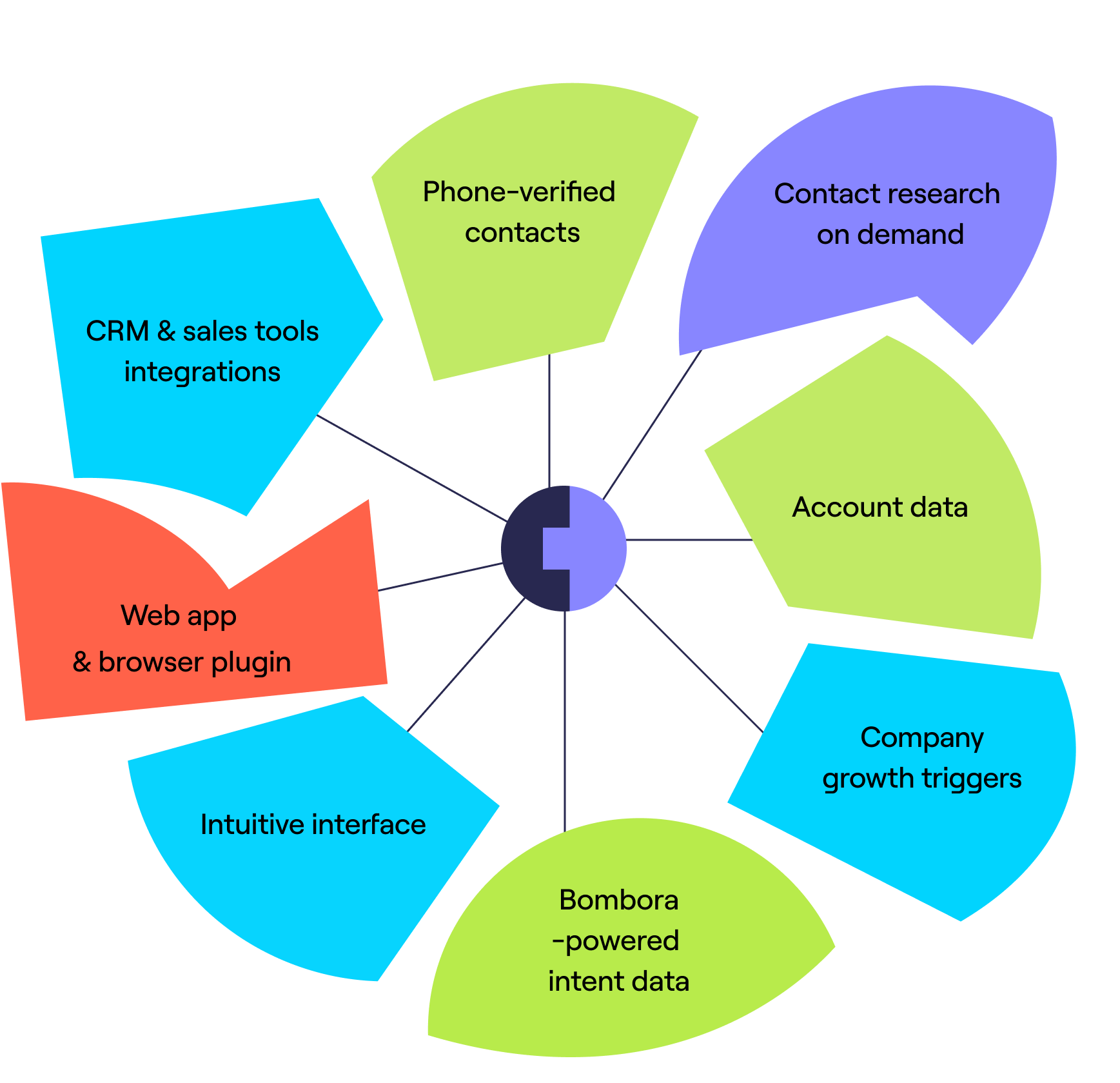 We build features & partnerships to serve YOU
We're committed to providing you with the best of the best. The best possible data, the most useful features, and an interface that doesn't take too long to master.
That's why we closely follow compliance regulations, have stringent data verification processes, and build partnerships with auxiliary data providers that are leaders in their space e.g. intent data leader Bombora whose data Cognism users can access and operationalise directly within our platform.
We understand that ultimately the data is what you're after, so we're building our platform with one goal in mind: make unearthing the right insights at the right time and activating this information wherever you work as fast and easy as possible.
As a sales rep, I don't have to worry about the quality of data affecting my ability to hit quota. This saves a huge amount of time and enables me to book 80% of my meetings through Cognism.
80%
of demos booked with Cognism leads
£0.8 million
Cognism-influenced revenue
Learn how Cognism helps you connect with confidence