Dark Social Sales: What Does It Mean for Your Team?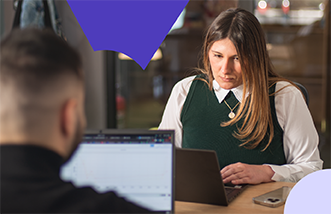 Dark social. We've discussed before how its untrackable nature causes concerns for marketing attribution.
Also known as the dark funnel, dark social is a term often discussed amongst marketers. But what kind of impact does dark social have on sales?
After all, dark social can directly impact a company's reputation. Once tarnished, it makes it much harder for salespeople to get their deals over the line.
It's in salespeople's interests to understand what's being shared and discussed in the dark funnel. And how it impacts their sales trajectory.
So we thought we'd take another deep dive into the topic, this time focusing on:
Dark social for sales. What do

salespeople need to know?

How best to use dark social sales to your advantage.
We spoke to sales aficionado, Ryan Reisert, to find out his thoughts. Keep scrolling 👇 to find out more!
Quick recap: what is dark social?
Consider this scenario.
You're a big foodie. You love going out to new places to eat and discovering new restaurants. So to find the best spots, you join online forums discussing the latest and greatest eateries in your local area.
Your friends know how much you love trying new places, and they often ask for recommendations.
Some of your colleagues at work also share your foodie obsession. So they often DM you new food releases over your socials.
All of these interactions influence your decisions about where to eat next. What places to try out, and most importantly, what places to avoid.
This is dark social. It's the conversations that go on behind closed doors.
And it doesn't just apply to the food industry or B2C. People share their experiences with businesses in their private online conversations. After all, you wouldn't want your friends or colleagues to miss out on a great business product. Just like you wouldn't want them to miss out on a great coffee spot. People talk!
Marketing teams can't track these conversations. But they have a big impact on the companies and people you choose to work with.
Ryan shares why it's essential to understand dark social sales.
"Just like in B2C, people [working] in B2B aren't likely to simply trust what companies are telling them."
"They're going to do their own research. They'll get involved in conversations on social media that are outside the controlled environment."
"You might not know it's happening, but it is happening. Social networks, private social communities, forums like Reddit and DMs. And it's often anonymous. Anyone can hide behind an avatar."
"People might discover your brand through dark social without you knowing or having any control over what they learn."

Dark social sales: what's the impact?
No joke - it's huge.
You can't just tell prospects what you want them to hear and not expect them to gather other information elsewhere.
Think about it:
You can shout from the rooftops that you have a 95% success rate. But if your prospect hears from a peer that your product or service doesn't work. Well, then, your promises are meaningless to them.
Ryan explains:
"What you say will likely be fact-checked, making honesty and transparency vital if you want to maintain some semblance of trust."
It's vital that you give prospects a realistic representation of what they're going to experience. Because if they're disappointed, there could be a domino effect of negative feedback online.
Again, think back to our foodie example. Some people will leave a positive review after visiting a restaurant.
But let's be real:
Most people leave a review when they've had a negative experience rather than a positive one.
Negative reviews online from disgruntled customers can greatly impact your reputation. It makes it much harder to convince people to work with you. And it results in revenue losses. 📉
Ryan says:
"It doesn't matter how many sales you make initially; if your customer isn't happy with their experience, your future reputation is at risk, and that is a lot more valuable."
Dark social sales tips
The B2B sales landscape is changing; you have to pay attention, or you'll get left behind.
Adapt your strategies to keep up with (and ideally stay ahead of!) your competition to remain successful.
Ryan has shared his top tips for what salespeople should be doing in response to dark social.
1. Get involved
As an SDR, what's the easiest way to be aware of, understand and influence conversations on dark social?
It's simple - get involved in them!
Yes, you can't be a part of all of them… you can't interrupt private WhatsApp chats between decision-makers.
But you can listen out for the kinds of conversations happening on social media.
Here's what to do:
Sign up with communities that discuss relevant subjects.

Find out or search for where the subjects are being discussed.

Review the conversations that are taking place and understand what they mean.

Learn about the kinds of problems people are having and the questions they're asking. That way, you can educate yourself on how to answer them best.
Ryan goes into more detail:
"If you're in the communities, involved in regular discussions, then when a topic comes up that's relevant to your organisation, people already recognise you as having a prior reputation for getting involved and speaking up."
What's even better is if you can establish yourself as an expert in a certain subject. Make yourself the person to ask about your specific topic.
Ryan says:
"Find a niche where you can become a go-to person. Create content around it, and start conversations around it. Become the person who posts on this subject."
"Answer questions intelligently, provide resources and be an aggregator of information."
"Save them a tremendous amount of time researching all this on their own, so they come to you for information instead."
2. Be selective
This might sound counterintuitive, but we promise - it's better in the long run. You don't need to turn everyone willing to work with you into a customer.
If they're not the right fit for your product or service, then the negative outcome could wipe out any positives from signing a deal.
Ryan explains in more detail:
"If you're a fit, I can help you. If you're not, I won't take your money."
"I'd rather have the reputation that I turn customers away for not being a good fit than someone say, 'they took my money, and I didn't see results'."
"Because it's better to be seen to have integrity and be selective than to be money-grabbing and not providing enough value."
"And if it offends the people who weren't ready to execute or didn't fit my ICP, then they weren't the customers I wanted anyway."
"It's more likely to attract the people I do want."
Being selective with your prospects from the get-go ensures they'll have the best possible experience with your product.
That will mean an enhanced brand reputation for you and more sales! 💰
3. Prioritise enablement
Selling someone your product or service is only half the battle; you have to help them learn to use it properly too.
Ryan explains why:
"If you don't make your system super-simple to use and understand, or give your customer a thorough training session on how to use it, then they'll blame you if they can't get it to work."
"Even if it's them not using your product or service correctly, that doesn't matter. If it doesn't work, it's your fault in their minds."
For example, you could:
Hold online training sessions - either live or on-demand. This shows your customers how to utilise features best.

Provide your customers with a community space to discuss best practices or uses for different functionality.

Track customer engagement with your product, service or specific features to find where knowledge gaps might be.
4. Bin bad sales practices
Ryan believes that companies with bad sales practices will be the ones who won't benefit from dark social sales.
If your company is overselling and underdelivering on its product or service. Or worse, locking people into a subscription where they're only going to be unhappy, customers will share that experience on dark social.
He says:
"Why continue to take money from people who aren't happy with your product or service?"
"They're only going to be more disgruntled and feel more inclined to tell people not to work with you."
The classic example of this in B2C is joining a gym that makes it impossible to leave.
An unhappy customer is unlikely to want to re-sign a contract once it's up for renewal. Why would they risk it another time if they weren't satisfied the first time?
And they certainly won't be giving you positive referrals to new customers either.
That's why in the age of dark social, you have to ditch bad sales practices.
Ryan explains:
"[Tools like] contracts, subscriptions, auto-renewals, they've all been used and abused. It's sleazy business. And you won't continue to get away with that with dark social."
"But if you have a sound brand reputation, and you provide a quality product or service, you don't need to lock people in to keep them coming back."
5. Send long-term follow-ups
We all know the truth:
It's much harder to get people to share positive experiences than it is for them to share negative ones.
This means building a bank of positive feedback and reviews is more important than ever. This acts as your social proof that your product does what it says on the tin.
Ryan tells us that this might mean following up with people you're no longer working with, depending on your product or service.
"I followed up with an old customer after we'd stopped working with them, just to see how they were getting on."
"Turned out, they were doing extremely well and were still reaping the rewards of having worked with us, months after they were no longer paying us."
"So I asked them if they'd be willing to provide us with a testimonial, and they were more than happy to."
"Most people wouldn't follow up with customers who are no longer paying them, but it's worth going that extra mile."
Hit play to hear Ryan talk dark social sales with Carl Ferreira, Director of Sales at Refine Labs! ▶️
Dark social sales: key takeaways
To recap - here are the five steps that Ryan suggests you follow to nail your dark social sales strategy: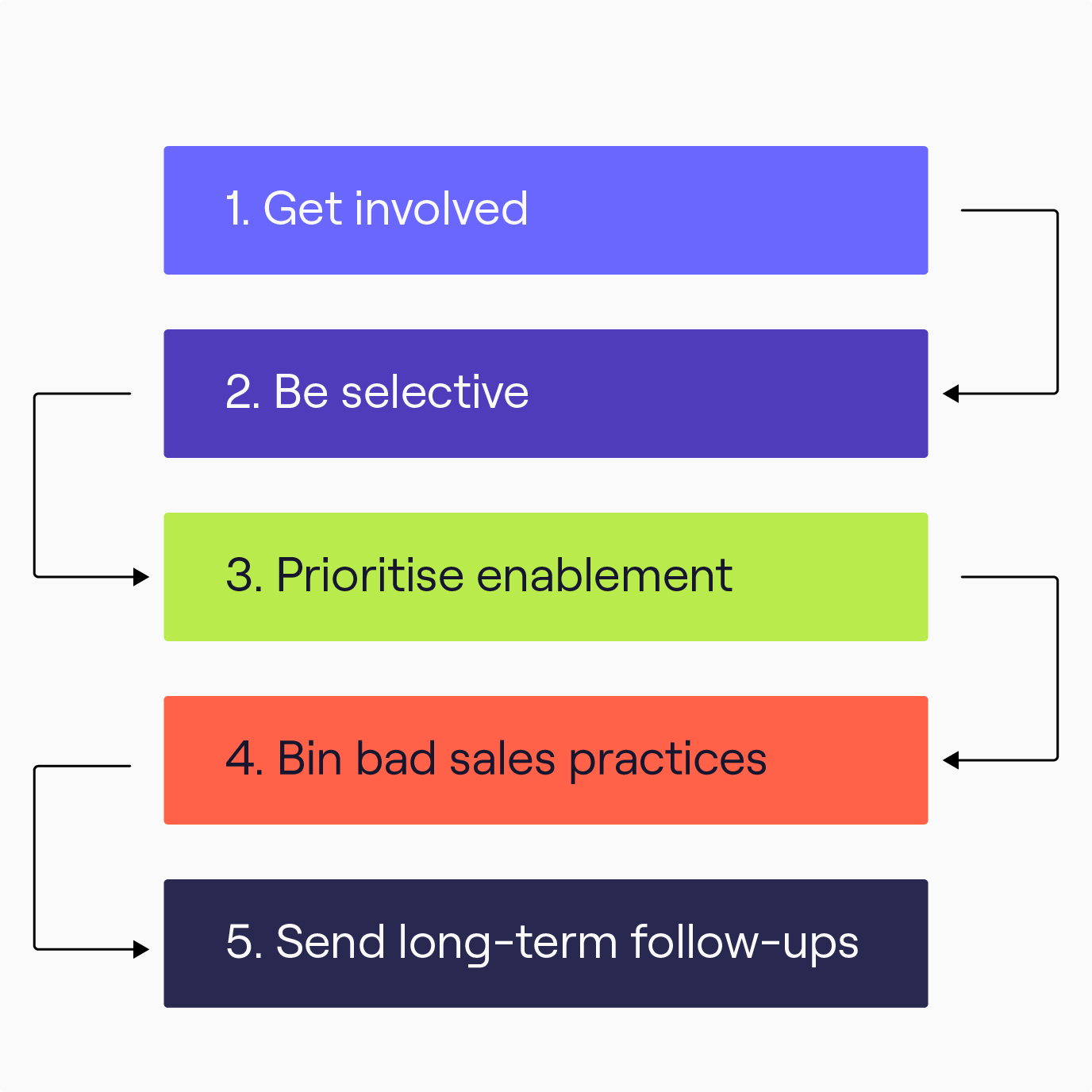 Looking for more insights beyond dark social sales?
Then sign up for Sales Leaders' Digest. It's our bi-weekly newsletter featuring all the latest tips, tactics and trends in sales.
Click 👇 to register!