Comparing Cognism vs UpLead in 2024
Do you want better access to contact data?
Or are you looking to enter a new market?
Maybe you're just looking for a data provider who can supplement the plan you're already on.
UpLead is a great choice, but Cognism might be a better fit for your business.
Like UpLead, Cognism is a B2B prospecting platform that helps sales and marketing teams connect with the right buyers at the best time. It offers accurate and compliant B2B data and beats the scarcity mindset with unrestricted data views.
Below👇we'll explain how Cognism compares to UpLead so you can make an informed decision when selecting your next data provider.
Key features of Cognism vs UpLead
Cognism
Cognism aims to give businesses the tools they need to exceed quota month-on-month.
It does this by supplying an accurate global B2B database that fully complies with international data laws. Features include:
Accurate and up-to-date global contact database.

Diamond Verified Phone Data®

, which arms sales teams with human-validated, factually-correct mobile numbers.
Next-level mobile phone number coverage in the US.
The most complete data in the EMEA.
Intent data powered by Bombora.
Unrestricted views and individual and page-level exports.
Advanced contextual data points and sales trigger alerts.
CRM and sales engagement integration tools are included in every package.
UpLead
UpLead has several key features to help businesses get in front of their ideal buyers. These include:
Real-time email verification.
Intent data powered by Bombora.
API for finding contact information from a domain.
Chrome extension with technographics.
While both tools use intent data from Bombora, it's clear that overall they have key differences and offerings.
Alternatively, learn how UpLead compares to ZoomInfo 👇
See what you can do with Cognism
What's the difference between UpLead and Cognism?
When comparing Cognism to UpLead, it's important to consider what each tool finds the most important.
UpLead is all about how much data it has, as opposed to Cognism, which is dedicated to providing great coverage in NAM, EMEA and APAC.
After all, bigger isn't always better. When data is of the utmost quality, compliant and actionable, the more useful the information is for sales and marketing teams.
How else does UpLead compare to Cognism?
Here's a summary:
Packages to suit business size
Do-not-call lists in US and Europe
Phone-verification/ research on-demand service
Unrestricted views/ individual and page-level exporting
Human-verified mobile numbers
Cognism vs UpLead: Databases
UpLead's website does not directly state where its data coverage lies, only that it guarantees 95% accuracy.
However, it states the following in its Privacy Policy:
'We do not warrant the accuracy, completeness, or usefulness of this Data or information. Any reliance Customer places on such Data information is strictly at Customer's own risk.'
In comparison, Cognism has research teams in the EU and the US, making it an excellent option for anyone looking to find highly-targeted leads on both continents.
Quality is of utmost importance to Cognism, with 98% accurate phone-verified numbers, the most complete data in Europe and the best mobile number coverage in the United States.
Why not get started with Cognism right away?
Here's 25 free leads for you!
Where do Cognism and UpLead get their data?
According to the Privacy Policy on its website, UpLead collects data from the following sources:
Directly from individuals who submit Business Profile Data to them.
From publicly available information on the internet or otherwise.
From third-party companies that collect information on UpLead's behalf and license it to them.
Through market research surveys and phone interviews conducted by an in-house research team.
Cognism gathers data via its proprietary sources and fills in the gaps from third-party data providers, publicly available sources, manual research and strategic partnerships.
Cognism ensures data accuracy via machine learning processes that check millions of data points daily. The data is verified by a team of researchers, ensuring accuracy and compliance. This stringent verification process applies to Cognism's entire database.
However, Cognism takes data verification to the next level through its exclusive data asset, Diamond Data®.
Diamond Data® comprises phone-verified mobile numbers that are 98% correct. The team manually verifies mobile phone numbers and includes contacts specifically requested by customers leveraging the Diamonds-on-Demand® service.
Diamond Data® gives sales teams the ability to have 7x more live conversations (Diamond Data® connect rates = ~20% vs industry standard).
Here's an infographic detailing the difference that calling factually correct, human-verified mobiles can make 👇
More results from fewer calls
Break performance records with Cognism's phone-verified data for 7x connect rates and complete GDPR compliance.
Diamond Data® ensures your team connect with the right people, in their current role, at the correct company.
Comparing the pricing of UpLead and Cognism*
Cognism pricing
Cognism's pricing model follows a similar structure with a few data license types that are priced per user. However, its sales reps are available to discuss what you're hoping to achieve from the tool so you can be provided with a proposal you're comfortable with.
Cognism includes the following in all its packages:
Unrestricted views and page-level exporting.
Technologies.
Sales event triggers.
Cognism grants its users access to the following:
The Cognism web app.
The Cognism Chrome Extension.
All available integrations.
In addition to this, users can add intent data and Diamonds-on-Demand® to their package.
UpLead pricing
According to its website, UpLead pricing includes three packages and a free trial. Every package includes:
A single-user seat.
Verified emails.
Mobile direct dials.
Company news.
Chrome extension.
CRM integration.
You will have to pay more for additional credits, enrichment, API and technographics, while intent data, full API access, and competitor intelligence requires a professional plan.
*Pricing information for Cognism and UpLead is dependent on your company's needs. For accurate pricing, please contact your preferred data provider.
UpLead vs Cognism: Usability
UpLead offers an easy-to-use platform, advanced filters and integrations with popular CRMs and over 1,500 apps using Zapier.
On the other hand, customers speak highly of the Cognism interface and usability: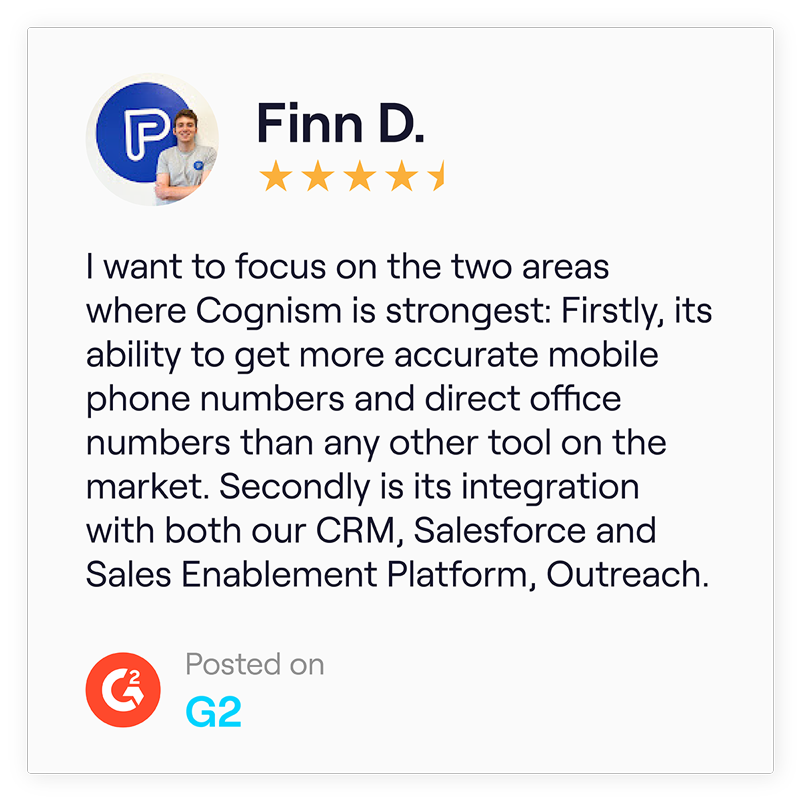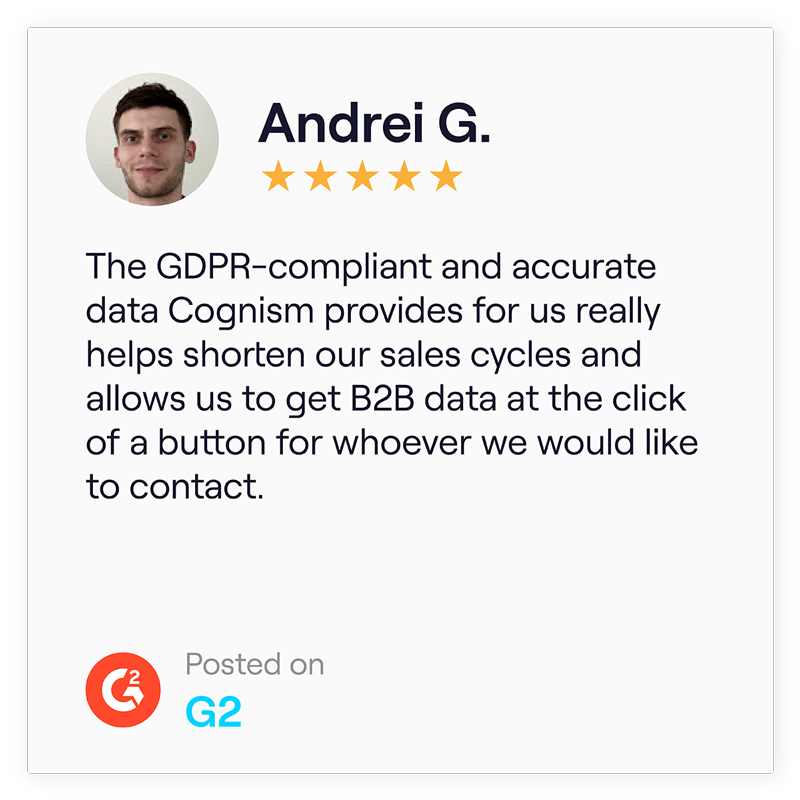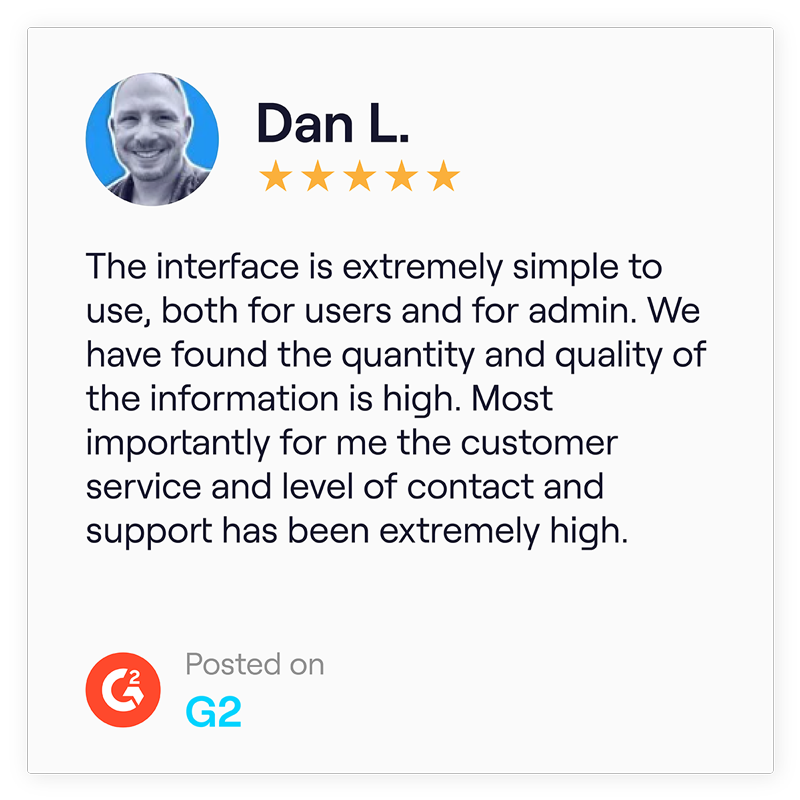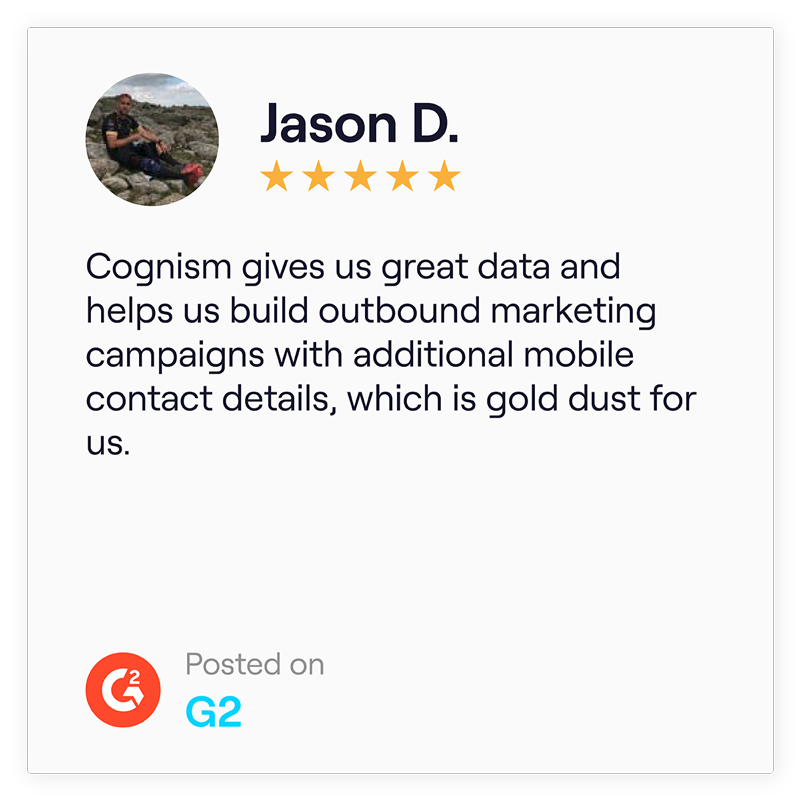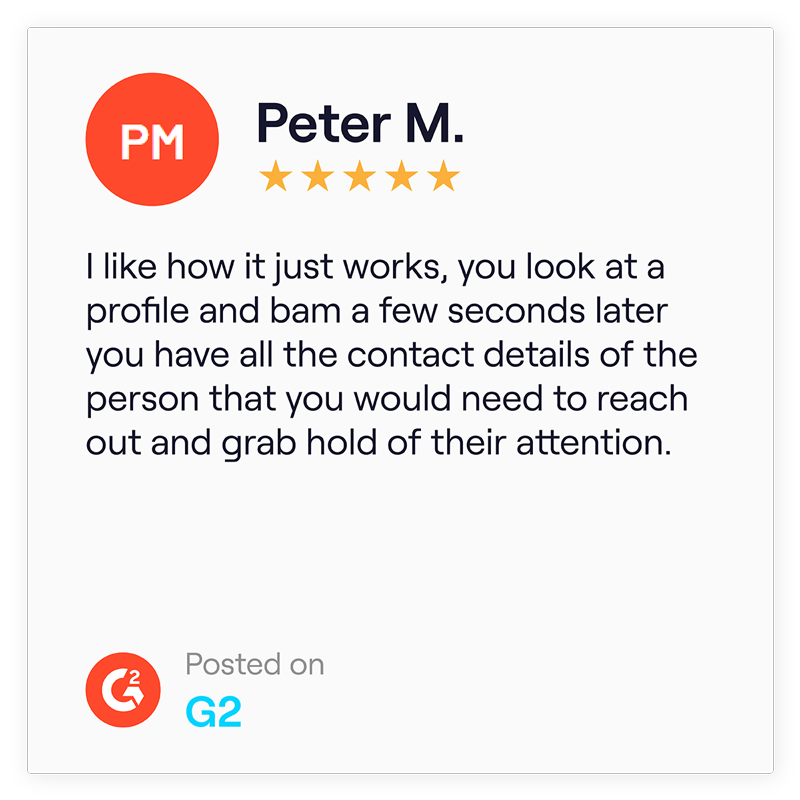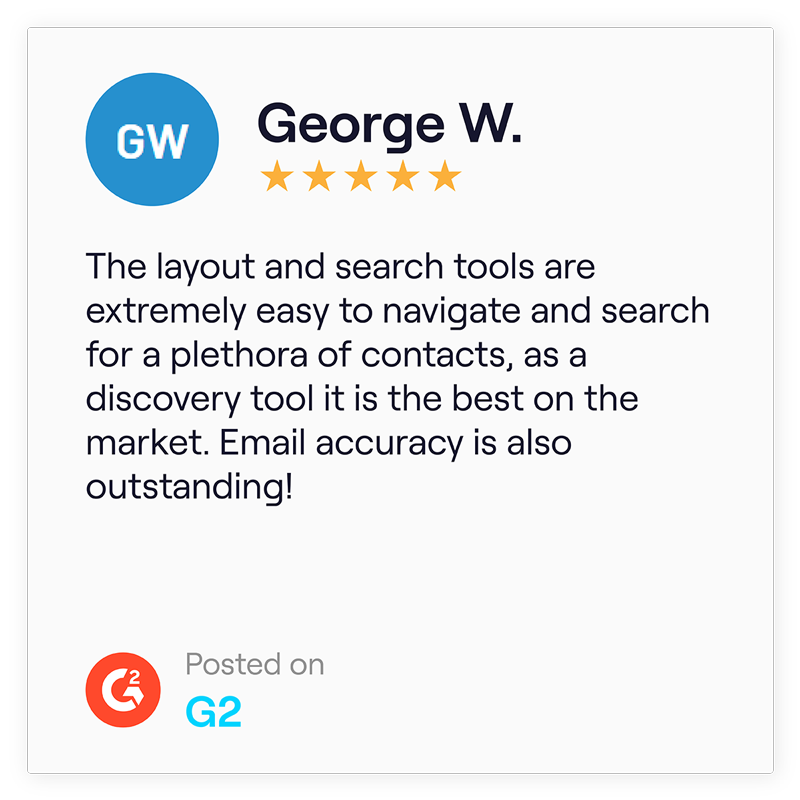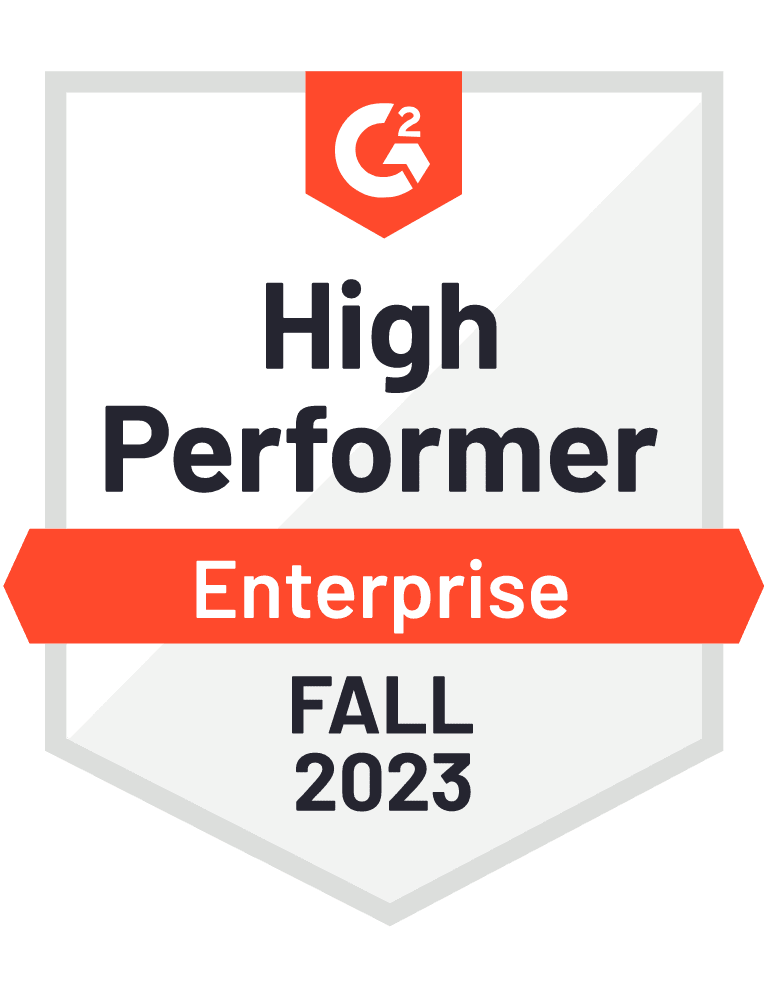 Thinking of switching from UpLead?
Learn more about how Cognism helps you have more conversations with the people you WANT to do business with. Book a call with a data expert.
UpLead versus Cognism: Compliance
According to UpLead's website, the solution does not adhere to privacy laws in countries outside of the United States, and customers are considered independent controllers of the data they receive using the tool.
Despite this, if you'd like to remove your data as an EU or UK citizen, they may continue processing it for a legitimate business need or to comply with a legal obligation as permitted under the GDPR.
Cognism, on the other hand, is fully GDPR and CCPA compliant and scrubs all mobile numbers against:
TPS/CTPS lists in the UK.
Do-Not-Call lists in the USA, Canada, Australia and European countries, including Germany, France, Spain, Ireland, Belgium, Croatia, Portugal, Sweden and more.
If a number is marked as TPS or DNC, it means that the user has opted out of receiving unsolicited phone calls by applying to the national do-not-call registry.
Cognism allows admins to choose whether to hide or show contacts that are on DNC lists from reps. This means that its customers have complete confidence in the legality of its outreach.
The platform follows these compliance-based actions:
A stringent B2B data verification process.
Ensures all data is legally sourced and of the utmost quality.
Is regulated by the ICO and provides users with a notified database.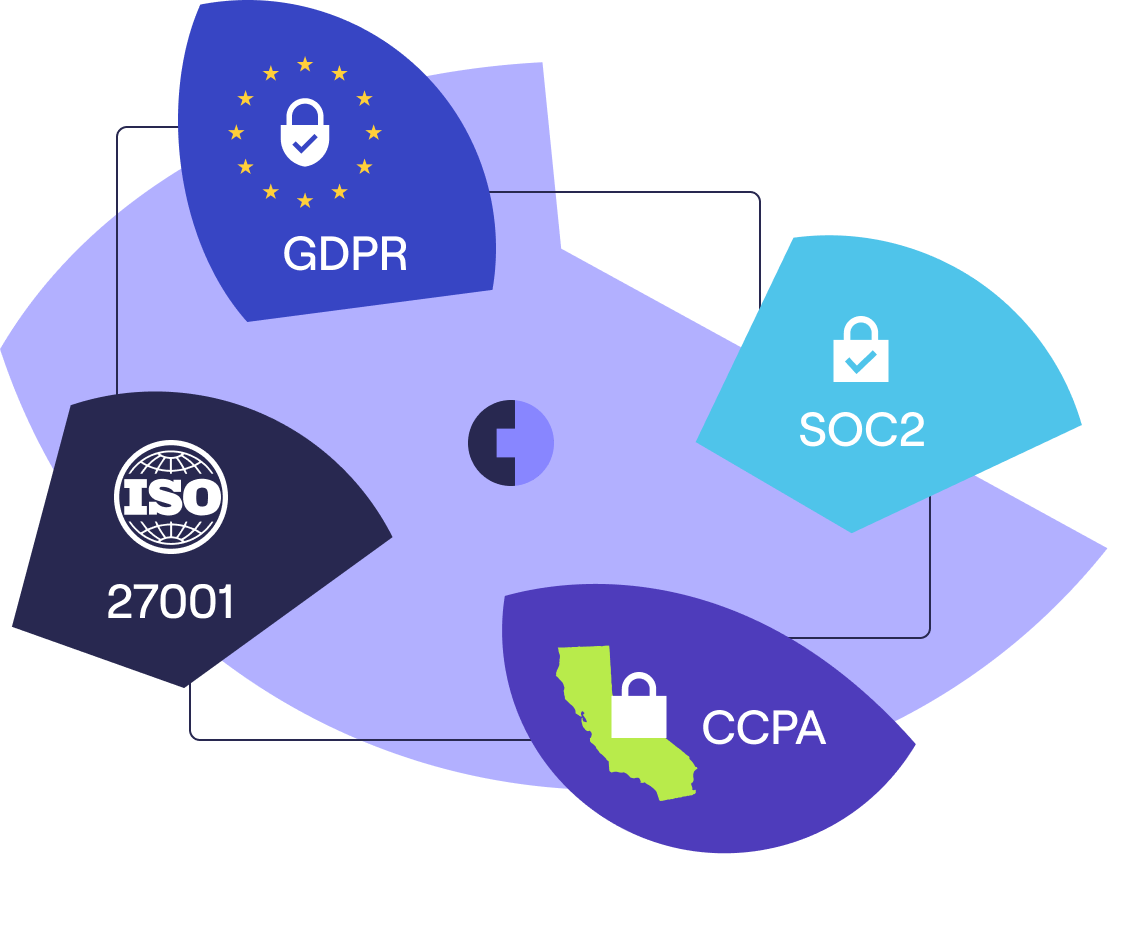 Customers like Corporate Traveller praise Cognism for its commitment to compliance:
"Compliance is a major factor when considering how best to access prospect data, and choosing a partner that can combine GDPR conformity, great coverage of the UK market and deliver constantly updated qualified mobile numbers and contact details meant Cognism was the right choice for us."
Remember, choosing a provider serious about compliance isn't only about ensuring you don't incur a hefty fine but also that your teams can prospect confidently.
Epik8 saw the effects of having quality, compliant data when they invested in Cognism:
"As an operations department, having Cognism's highly accurate data in our CRM has totally transformed how we work."
Get more information on Cognism's compliance status

👇
FAQs about UpLead vs Cognism
Cognism is the better choice for businesses looking for a lead generation platform that offers up-to-date, accurate data in an easy-to-use interface. Its verified mobiles and B2B emails are unmatched by UpLead, as are its user-friendly interface and excellent customer service.
So if you're looking for the best tool to help you reach out to potential leads and target customers, Cognism is the clear winner.
Yes, Cognism is an excellent alternative when comparing UpLead competitors.
Cognism provides highly accurate and up-to-date contact information that helps sales and marketing teams find the information they need to make fewer calls, contact the most relevant people, and hit quota faster.
Furthermore, Cognism has received overwhelmingly positive reviews from its users. In particular, many users praise its user-friendly interface, accurate data and excellent customer service.
UpLead claims to have 95% data accuracy.
However, it states the following in its Privacy Policy:

'We do not warrant the accuracy, completeness, or usefulness of this Data or information. Any reliance Customer places on such Data information is strictly at Customer's own risk.'
Cognism has 98% accurate phone-verified numbers, the most complete data in Europe and some of the best mobile number coverage in the United States (2x more numbers than other providers!)
UpLead offers three packages starting at $99 and a free trial which may appear more affordable than Cognism.

However, UpLead uses a credit based pricing system. Meaning, as soon as your team runs out of credits you will need to purchase more for around $0.60 a credit.

What's more, data enrichment, API and technographics come at an an additional cost and intent data, full API access, and competitor intelligence requires a professional plan.
Cognism data is unlimited* which offers more value to teams, especially heavy diallers.
Packages include key capabilities and features designed to make prospecting as efficient as possible. Only Intent data and Diamonds-on-Demand® require an additional cost.
Most importantly, Cognism packages are GDPR and CCPA-compliant and includes DNC list scrubbing for 12 countries.
How B2B sales and marketing teams say they use Cognism
Enough about Cognism vs UpLead.
Here's what actual Cognism customers have to say about the tool👇
Try Cognism, an UpLead alternative
Cognism vs UpLead - who to choose?
Cognism is an UpLead competitor with the most complete data in the EMEA and a mobile coverage leader in the US. Even better, it's the only data provider actively phone-verifying mobile numbers, making it a great choice for global prospecting.
With Cognism, you get more:
✔️ More calls that go through to the right contacts.
✔️ More confidence when prospecting.
✔️ More targeted leads.
✔️ And more incoming revenue.
Start making every month your best month. Book your demo today!