Admin: the Unsung Hero of Closing Sales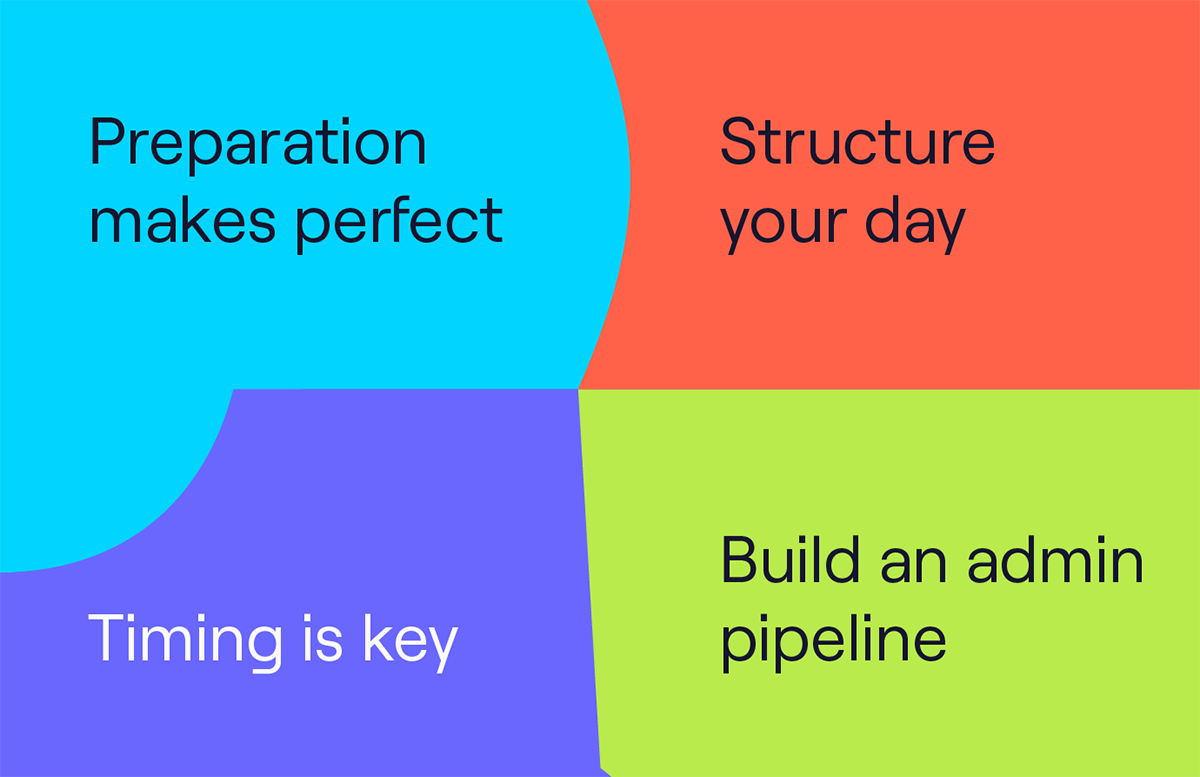 In Cognism's sales team, Bradley Davies is known as the king of admin! 🤴
His diligence and dedication to sales admin has helped him to achieve some truly impressive B2B lead generation results. For the past 2 months running, Bradley has won Cognism's "Deal of the Month" award, bringing in deals with a combined value of $2.5k MRR.
Bradley attributes a good deal of his B2B sales success to good admin. He told us:
"For me, admin is the most overlooked sales skill. If your admin game isn't strong, you will lose out on opportunities. It's as simple as that!"
We asked Bradley for his top tips on managing sales admin. If you're struggling to master this essential sales skill, then all you need to do is read on! 👇
1 - Preparation makes perfect
"A lot of salespeople make the mistake of thinking that admin is something you do after a sale, not before," Bradley said. "But good, structured admin can help you out massively with your cold calls or demos. The better prepared you are, the more likely it is that the prospect will buy."
Here's Bradley's system for preparation admin:
Before a demo or cold call, list out in your notebook (every B2B sales rep should have one!) 5 key things you'll want to explore with the prospect. These examples are specific to Cognism's offering - but you can adapt them to your needs: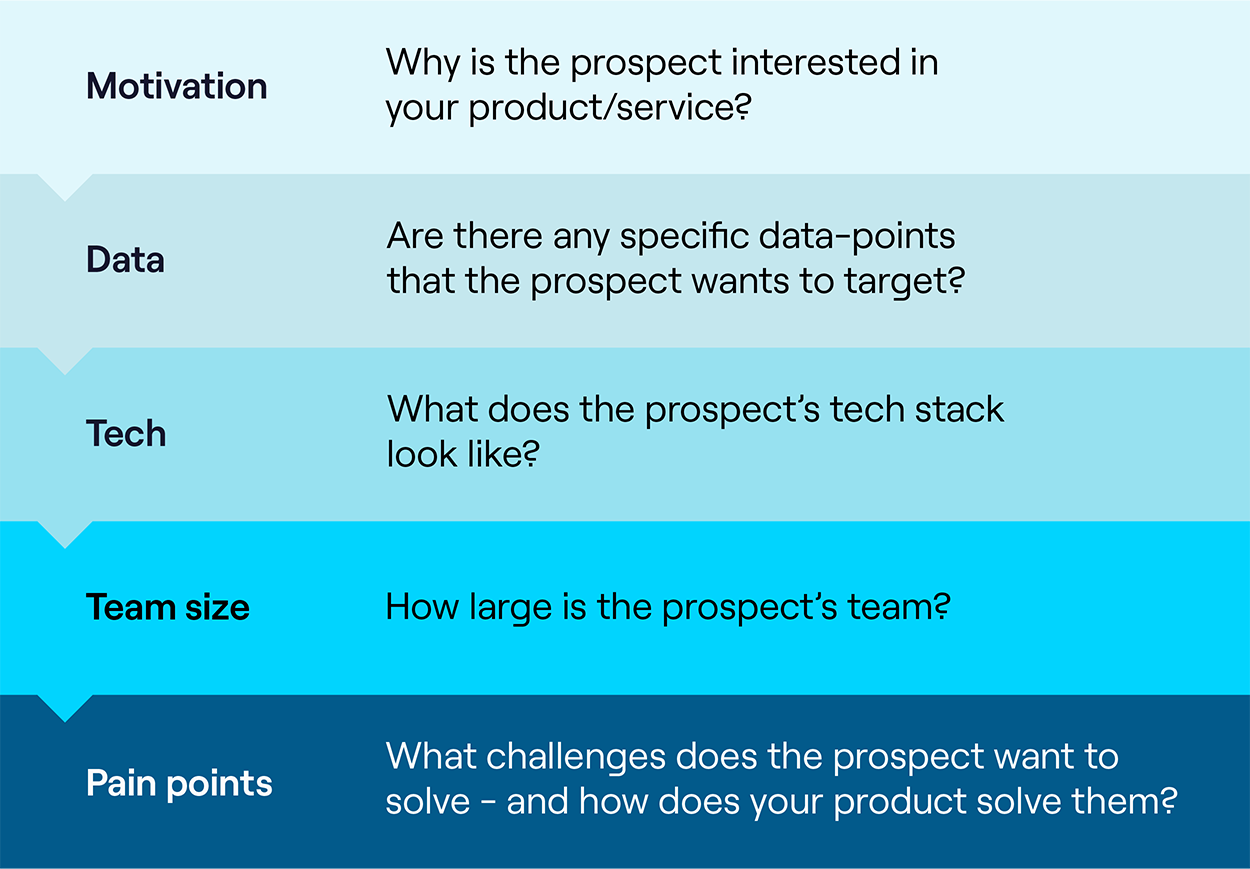 Bradley populates this info before his B2B sales demo, using the notes provided by the SDR and his own LinkedIn research. He'll do this 15 minutes before the meeting in black pen.
Then, when the demo commences and he speaks to the prospect, he'll update the information using a blue pen. This is an easy way to keep track of your own notes vs. what the prospect actually tells you. Cost-effective, too - all you need is a black and a blue pen!
2 - Structure your day
It's vital to make admin part of your daily sales strategy. Bradley recommends blocking out time on your calendar each day for admin.
Here's one of Bradley's tips:
"Instead of blocking out hour-long chunks every day, break your admin time down into more manageable chunks. After every meeting, put a 30-minute buffer into your diary. If the meeting runs over, then you won't be late for the next one - and if it doesn't, then you've got a good half-hour to do your admin!"
3 - Timing is key
Bradley had this to say about the importance of sales admin:
"If you're an SDR making 50 calls a day, that'll add up to 250 calls in a given week. You'll be talking to so many people per day, you simply won't remember all the details of every call. Timely admin is how you manage this workload."
Bradley's advice is to do your admin as soon as possible after every call or demo. Here's the process:
Take notes during your call or demo. If you don't, you will forget!
Format your notes immediately after the call or demo ends. Include key points on the prospect, their company and what rapport was like during the meeting (see our demo notes template below).
Schedule the next steps in your CRM (e.g.: if you have to provide a document to the prospect by a certain date). If you agreed a follow-up meeting with the prospect, send the invite straight away. Cognism's mantra is "if it isn't in the CRM, it doesn't exist!"
Here is the demo notes template used by Cognism's SDRs after every cold call. Again, you can edit this to match your requirements: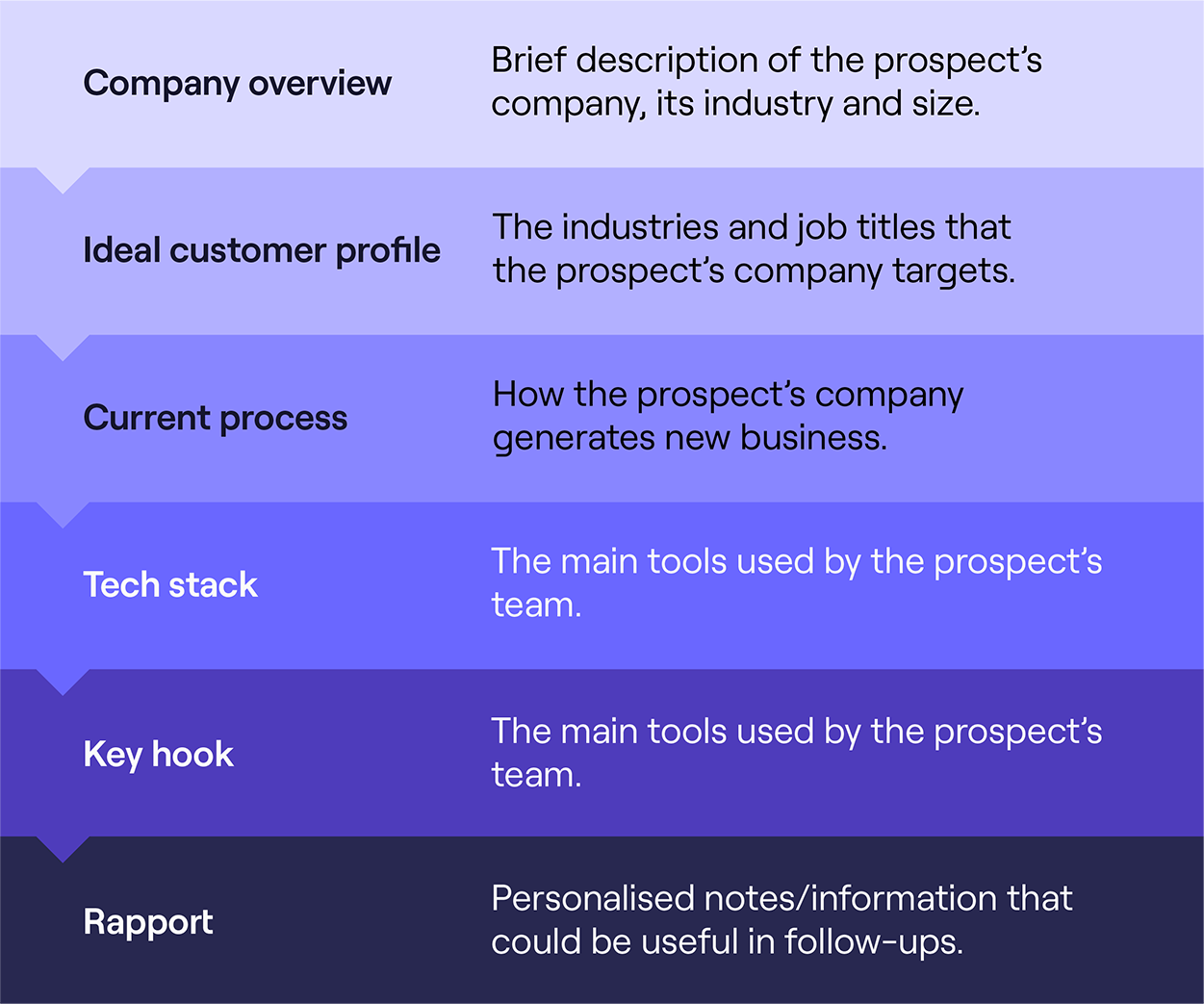 4 - Build an admin pipeline
When you get the process right, you can build a strong sales pipeline out of your admin. Bradley explained this to us:
"Let's say you're speaking to a prospect and they say, 'call me back in 6 months.' My advice is to always take them at their word! Schedule a notification in your calendar to call them back in exactly 6 months' time."
"Doing this creates a 'soft intro' for you when you do call them back. Chances are, the prospect will remember you. Even if they don't, they'll appreciate that you went to the effort to contact them again. I've found this approach often leads to a meeting."
"Using this system, you can build a really strong pipeline based on admin. If you have 20-30 Outlook notifications per week, those are 20-30 'warm leads' who already know you and your company. You can see how powerful admin can be to helping you close deals, even more so than cold calling!"
Final thoughts
Bradley shared some last words of admin wisdom with us:
"While it's important to get a smooth admin process going, don't be too rigid with it. Admin is there to power innovation, not stifle it. Use the steps I've outlined above to get your admin system started, then optimise and refine as you need."
Outbound sales explained
Admin is just the start of outbound sales. What about the next steps?
We've published a B2B sales eBook, covering everything you need to know about B2B prospecting and beyond! Here's what you'll find inside:
A guide to hiring top SaaS sales talent.
Cold calling hints, tips and tricks.
KPI infographics and cadence templates.
Click 👇 to access our playbook.