Join 1000+ customers who are EXCEEDING targets using Cognism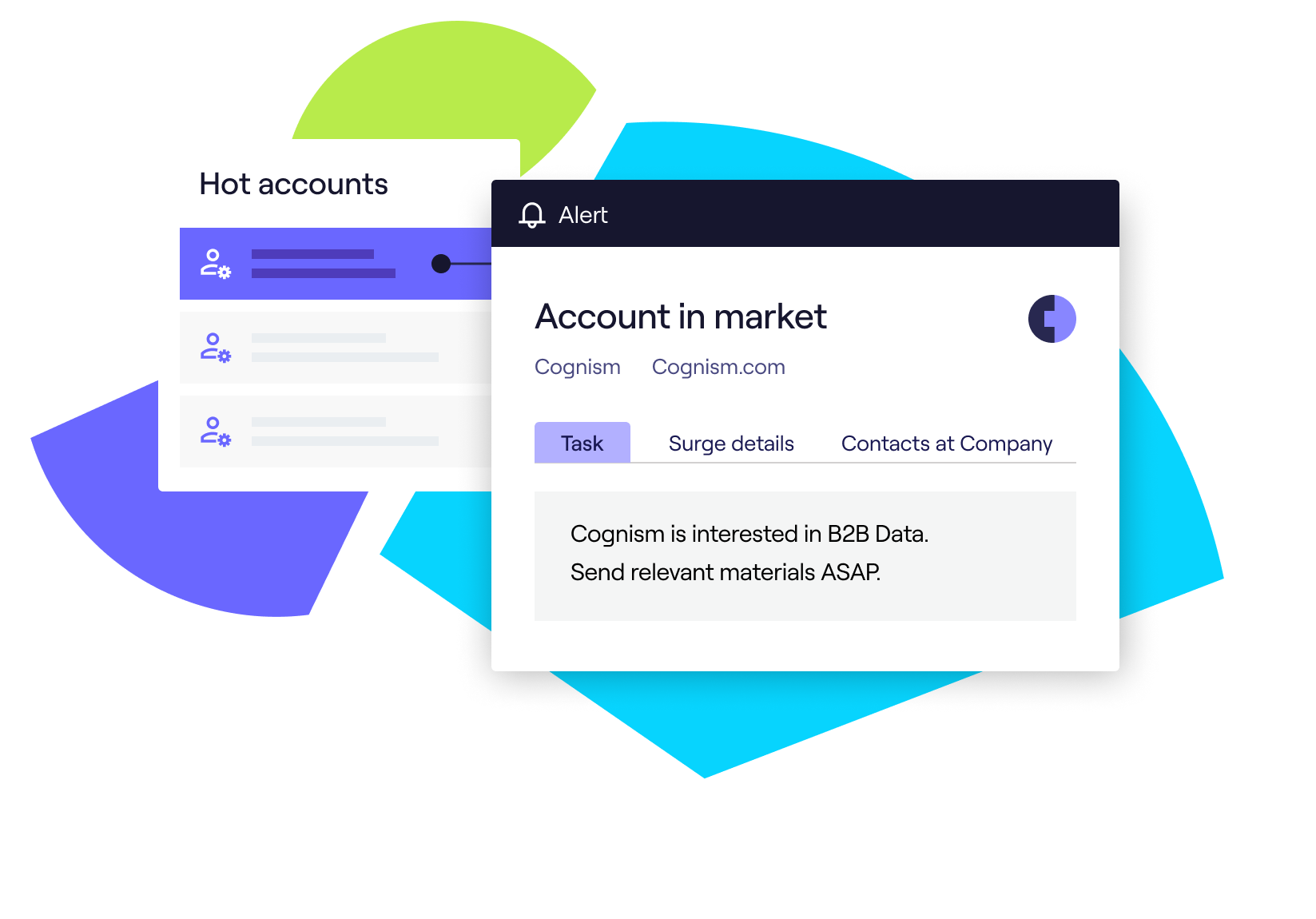 Prioritise & personalise
outreach to accounts that are in-market today
Provide your next buyer with the answers they are searching for right now. Anticipate their needs, problems, and questions with buyer intent data.
We've partnered with the intent data leader Bombora to give you insight into accounts searching for solutions like yours RIGHT NOW.
Immediately actionable
Operationalise buyer intent signals across marketing and sales. Surface key contacts in ready-to-buy accounts, enriched with the most accurate contact data on the market.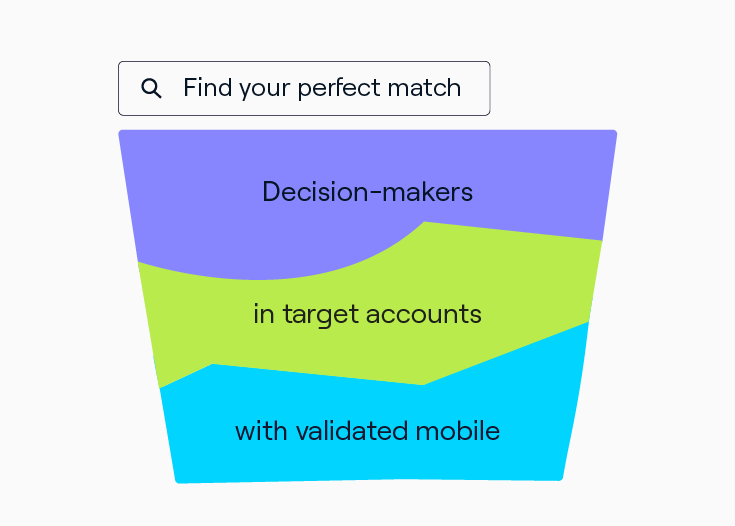 See why 1800+ revenue superstars choose Cognism
I generate the data in the WebApp on behalf of the BDMs using the staffing and RPO intent topics. In the search, I can see what topics are surging alongside the surge number. Once I've refined the contacts according to their surge number, I sync the lists into our Bullhorn CRM and assign the contacts from each vertical to an individual BDM. The BDM will then contact the desired prospects within the surging accounts with a personalised message.
28K
contacts generated with intent data
I can confidently say that the number of Cognism contacts that successfully qualified to a revenue generating opportunity and moved through the buying journey was higher than any other provider we tested. This ultimately convinced the wider business and senior stakeholders to switch to Cognism.
81K
worth of opportunities generated in 2 weeks
The simplicity of the filters, the seamless CRM integration, and the ability to pull high-quality contacts make generating data from Cognism a breeze
12-15%
Enterprise open rates
Capture warm opportunities
Identify opportunities earlier in their journey and reach them using phone, email, social media, or paid advertising. See which companies are researching solutions like yours and start conversations with the right decision-makers in key accounts.
Increase relevance with personalised engagement
Combine intent data with Cognism's firmographic and technographic data to send more personalised messages, build relationships with the right prospects in your target accounts and find new targets you haven't previously considered.
Speed up your sales cycle
Identify and grab the lowest hanging fruit and speed up your sales cycle. Always prioritise your hottest leads and stop wasting time chasing and persuading leads who have no intention to buy.
Make your cold outreach warmer with intent data