Cognism's top 3
free

picks for email signature generators

Looking to make an email signature that leaves a lasting impression? The answer lies in a generator tool, and we've covered our top choices 👇
Time for an intervention.
Your text-only email signature isn't doing anyone any favours, and it's time to give it a makeover with a generator tool.
But with a ton of platforms to choose from, how can you find out which one's best for you?
The answer, of course, is by reading this guide. We'll cover our top 3 choices, including a closer look at Cognism's generator tool 💥
So without further ado, let's get into it.
Scroll 👇 or use the menu👆 to navigate through this guide.
What are the benefits of email signature generators? 🤔
You might be asking yourself: "How much of a difference will a generator tool make to my email signature?"
The answer is quite simple. A big one.
Here's why:
It's professional 👩‍⚖️
With an email signature that's been designed with a generator tool, you'll be able to sign-off emails with confidence.
Recipients will take notice of the initiative you've taken to present yourself as capable.
And this will go a long way when it comes to networking and maintaining relationships with your recipients who could be future employers and customers.
It's personal 👤
Picture this: you've sent an email and you're anxious because you're not sure it's going to be taken the right way.
We've all been there 🙈
We end up regretting even sending the email in the first place...
But this stressful experience is easily avoidable if you just create an email signature with a generator tool.
This is because you've got the chance to add features like a professional photograph which help recipients put a face to the name in email conversations.
It's great for marketing 🏆
With a generator tool, you can turn your email signature into a marketing weapon.
By creating a call-to-action (CTA) email signature, you can promote a new piece of content, a social media profile, or even a new product line.
And because the CTA is constantly displayed on your email signature, recipients are continuously aware of the content you're promoting. That means you'll be able to generate conversations, traffic, and much more, right from your email signature.
Email signature generator tool feature comparison 🆚
We've covered our favourite generator tools in more detail in the next section.
But here's a quick look at how our top picks compare 👇
COGNISM SIGNATURES
DESIGNHILL
SIGNATURE MAKER
COST 💰

FREE

FREE

FREE

DESIGN FEATURES 🎨

Choose from a variety of templates.

Space for a photograph.

Adjust font type and size.

Adjust colour scheme.

Choose from a variety of themes or templates.

One standard template.

MARKETING FEATURES 🔝

You can click on a toggle that'll enable you to create an email signature that's perfect for your marketing campaigns.

You've also got options for adding CTAs and social media icons.

You can add social media icons and CTA buttons.

Can link social media profiles.

Cognism's top picks for email signature generators 🔝
Here's a closer look at our favourite free tools for creating killer email signatures!
Cognism Signatures generator
The marketing feature
If you're looking to use your email signature as part of a wider B2B marketing strategy, Cognism's free tool is the way forward.
Cognism's tool allows you to use an email signature banner, meaning you can promote special offers or a new piece of content.
Keep reading for a step-by-step tutorial on how exactly to use the marketing feature on Cognism's generator tool.
How to use Cognism Signatures
Click on the campaign tab and click on the toggle "Use Campaign Banner" 👇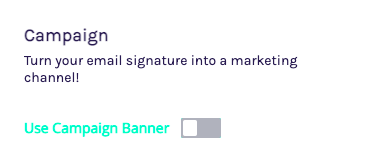 You'll then be prompted to either:
Create your own banner via the tool 👇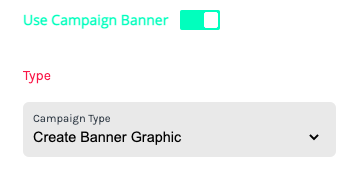 Or upload a banner from your files that you've already made 👇
Once you've done that, you'll then be able to design and tailor the banner. There's features such as font, adding a CTA, and much more 👇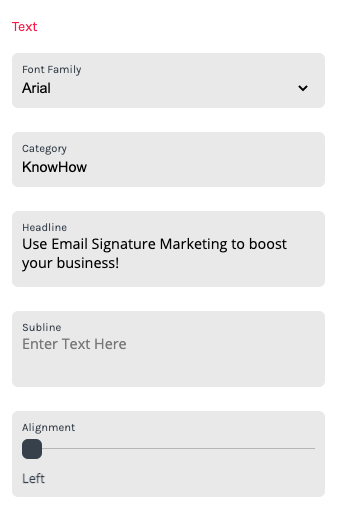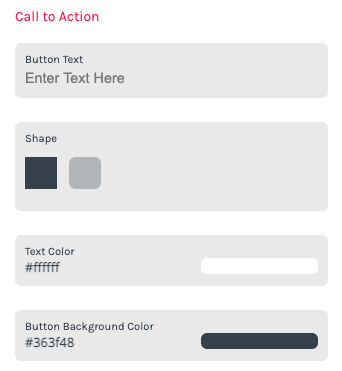 Then, the last and most important thing to do is add a link. That's how recipients can be directed to the content or product range you're sharing 👇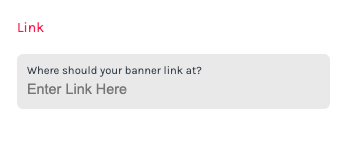 And there you have it! Your email signature is ready to be your best marketing weapon. Recipients can engage with your content, all from just 1 click in your email signature.
Other features
Cognism's generator tool has some other features too. And the generator works in such a way that you can build your email signature 1 step at a time. Here's how 👇
You can start by choosing your email signature template. There's a wide range to choose from. Some allow for space for your photo, social media icons, and more 👌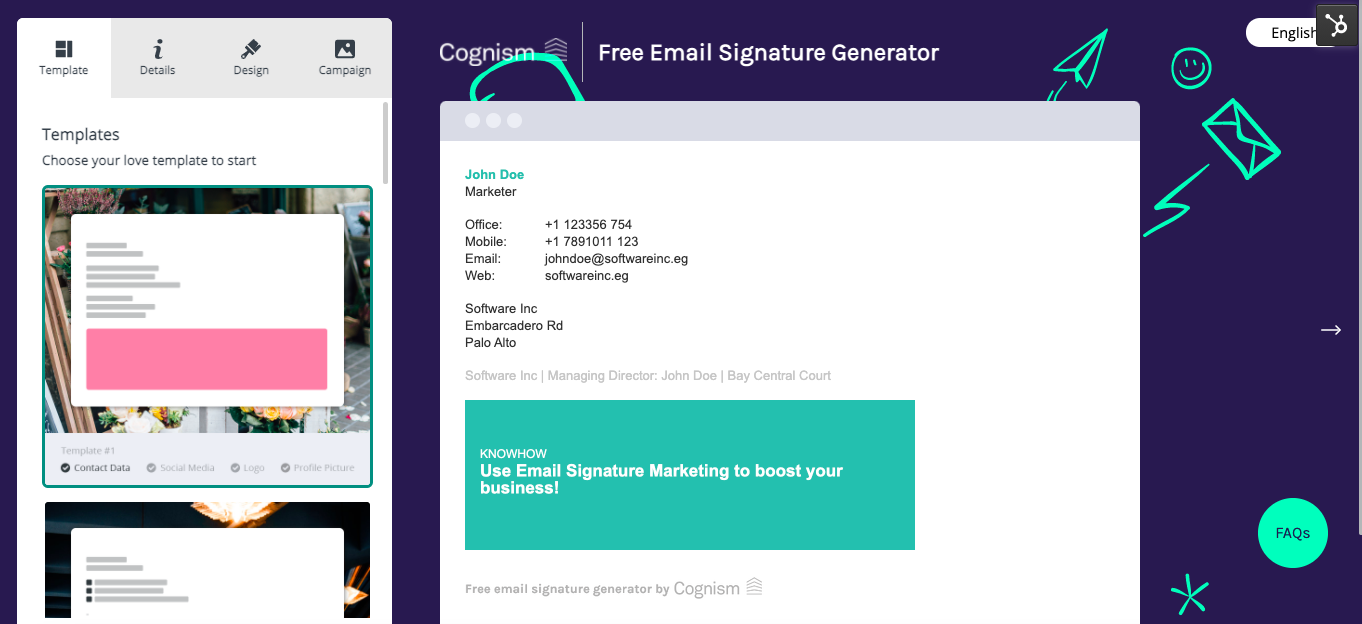 You can then fill out your basic contact information, company contact information, and social media links 👇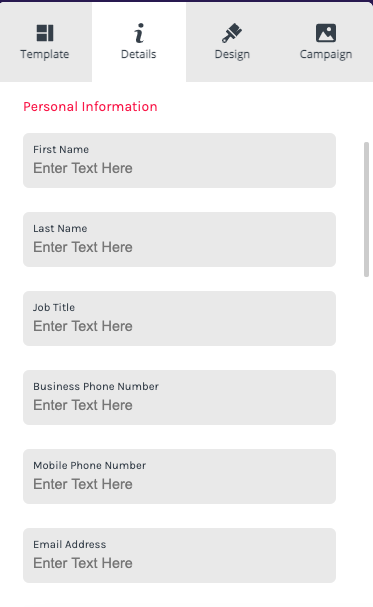 Then you can tweak the design of your email signature. Whether you're after a cool email signature design, or something more professional, the tool has plenty of options 👇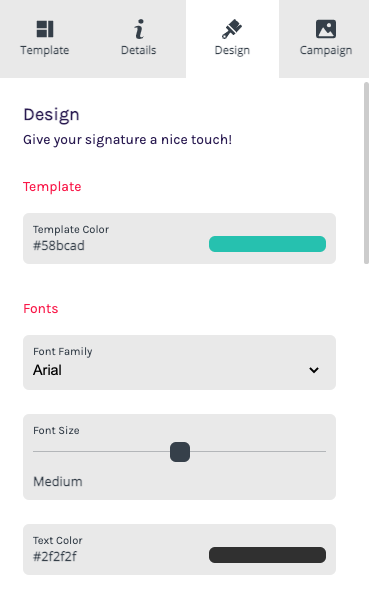 Designhill
If you're after a specific template, Designhill's free tool is a great one to use. It's also made a feature in publications like Huffington Post.
You can start by adding basic contact information, social media links, and more👇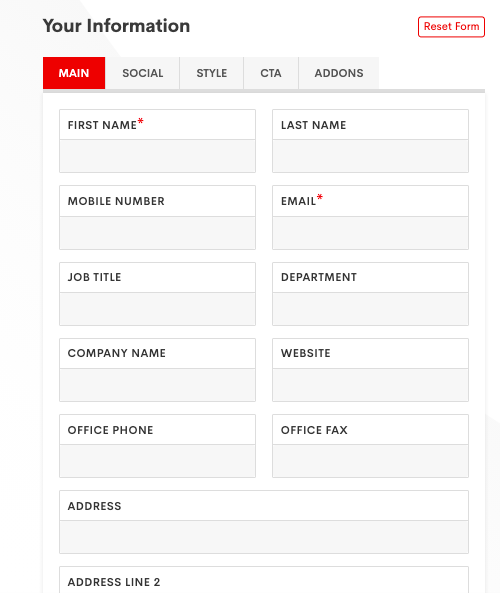 You can preview your signature on the right-hand side of the page 👇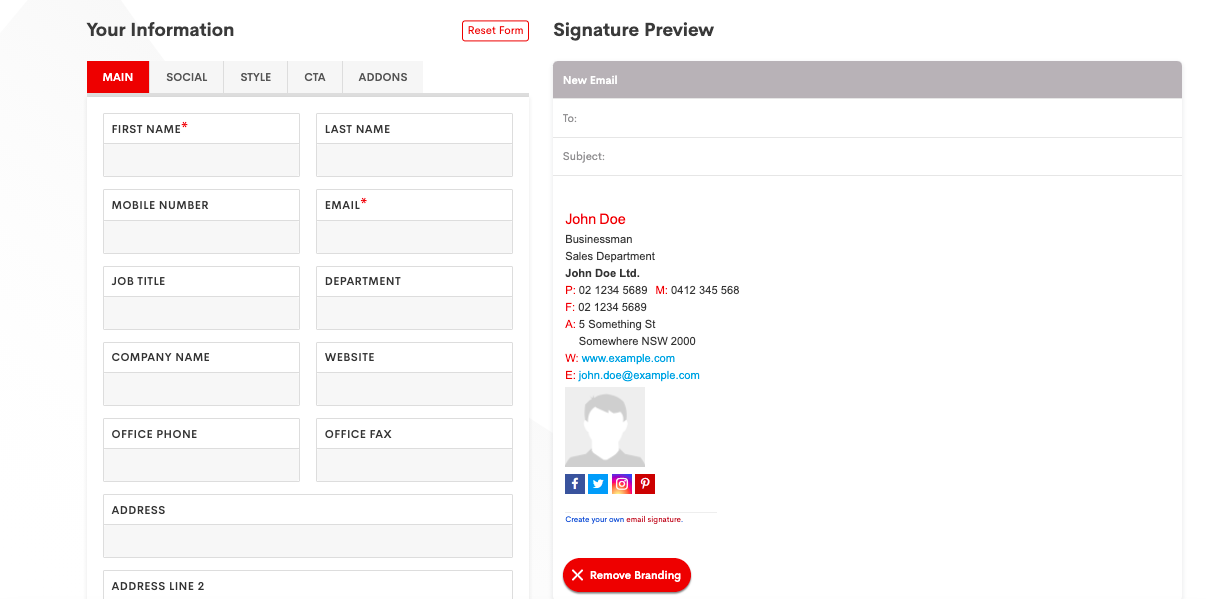 You can choose from a wide range of social media icons too 👇

Signature Maker
If you're after creating an email signature that's simple, Signature Maker's free tool is a good choice.
This tool is easy to navigate, as there's only two tabs.
You can enter your basic contact information in the first tab. And you can enter in any social media profile links in the other tab 👇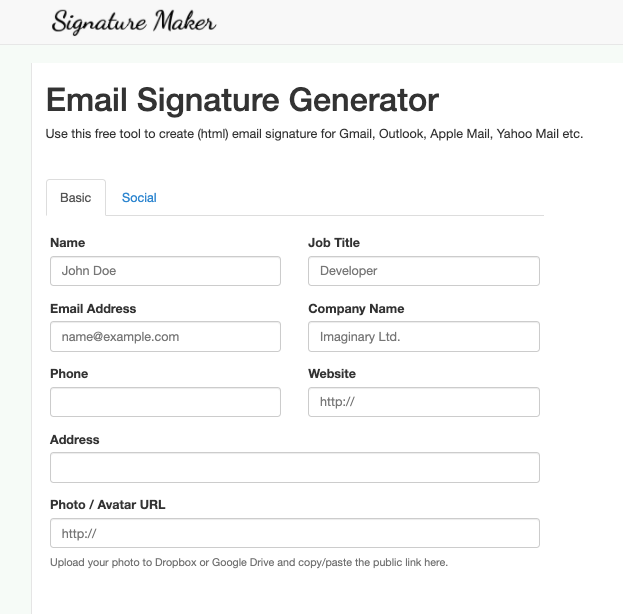 Signature Maker has also got you covered if you need to create a handwritten signature for documents 👇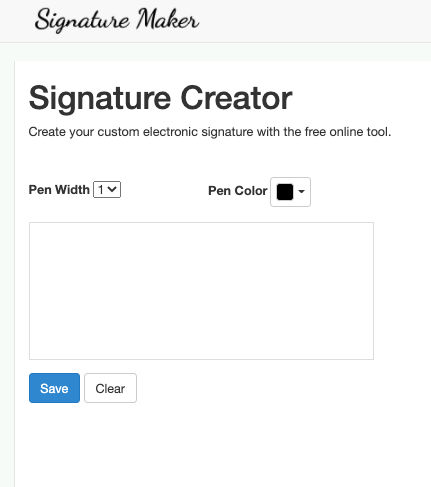 You can create a simple font signature for signing documents with Signature Maker 👇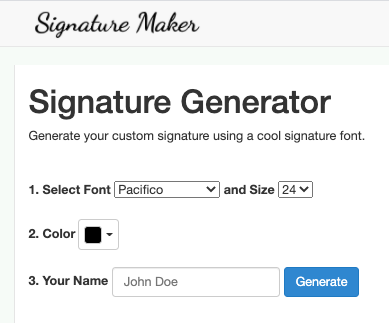 The verdict on email signature generator tools ⬇️
Here's the bottom line.
The generator tool that you choose will depend on what you want to gain from your email signature.
For example, if you're after a simple and professional email signature, SignatureMaker's tool is the best.
You might be after an email signature that's been designed with a specific template. And in that case Designhill's tool is the way forward.
But…
In our opinion, the most effective email signature will be professional, personal, and promotional.
Because that's how you can stand out in recipients' inboxes. Cognism's generator tool can help you achieve just that.
Why not try it out for yourself? 👇