How to create a stunning professional email signature (with a generator)
Professional email signatures are more than just blocks of text. In fact, you can use them to leave a lasting impression on colleagues and clients. Check out this guide and find out how 👇
Be honest.
You're still using a text-only email signature for work, aren't you?...
Now you might be thinking:
"It's not that big of a deal - my contacts aren't paying attention to the way I sign off."
Wrong - they do notice.
That's why it's important to read this guide. We'll tell you everything you need to know about professional email signatures.
Scroll👇 or use the menu above for more 👆
Why should I have a professional email signature? 🤔
You need a professional email signature because appearing competent and approachable is important at work.
Why, you might ask?
Well think about every impersonal email you've ever received.
Usually they look like they've been written by a robot and sent out to 4 million other contacts. As a result, you send them straight to trash.
Overly informal emails with a "Sent from my iPhone" signature, meanwhile, compromise the perception of your brand.
Having a professional email signature helps you avoid both of these issues, increasing recipients' trust in you.
What are the best practices for professional email signatures? 🔝
Don't rush into things.
Here are some top tips to make sure your email signature is professional, every single time👇
Include basic contact information 📞
Start from scratch, and include key personal and company info: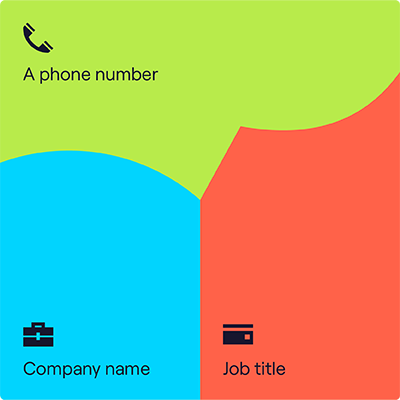 Include a professional photograph 📸
Personalise your email comms by attaching a photo of yourself on your email signature.
With one, recipients can put a face to a name, making you and your company accountable to them.
When you're taking the photo, make sure it:
Has good lighting

Is taken on a high-quality camera

Makes you look approachable (smile!)
Include relevant calls-to-action (CTAs) ⏭️
Having a CTA email signature is a game changer.
That's because it gives you the chance to link content that'll boost your professional image.
If you're not sure where to start, here are a couple of options:
Your LinkedIn profile 👩‍⚖️
Including your LinkedIn profile is a no-brainer.
Especially if you're looking to make your next career move, you're giving recipients the chance to reach out to you via the site for professional networking.
And once recipients take a look at your profile, they can get in touch if there's a relevant job opening via direct message.
It's a great way to keep important conversations going outside of the email chain.
A calendar icon 📆
Scheduling meetings can be a hellish experience.
That's why linking a calendar of your availability is the way forward. Recipients can see when you're free, book a slot, and then be sent an invite.
Remember: cherry-pick your CTAs. Stick to no more than 2, otherwise your email signature becomes overwhelming to look at for recipients.
Note: It's also best to steer clear from linking personal social profiles. For example, recipients aren't interested in an Instagram account that has pictures of you with your friends and family.
Keep the design simple ✏️
Unless you're an artist, graphic designer, or creative, save your artistic passion for another day.
Remember to:
Stick to one colour.

Stick to one legible font.
If you're unsure about the colour or font to choose, just align it with your company or business.
This way, the more emails you send, the more brand awareness increases.
Only use GIFs if they're appropriate ⬇️
Finally, let's talk about GIF email signatures.
For some jobs, GIFs can help you flex your creative muscles, just like we mentioned in the section above.
But if you're in a more traditional industry, steer clear of GIFs. For example, it's hard to imagine a lawyer email signature with a Suits GIF going down well...
Plus, GIFs can be distracting and fail to load on different devices.
Creating a professional email signature with a generator tool ⛏️
When making your email signature, use the same logic you would when you're making company business cards.
We're hoping you wouldn't make business cards on the internet and print them out. You'd design it via a provider and spruce them up.
The same applies when you're making an email signature. Don't manually create it, because it won't look great. For example, your CTA icons might be pixelated, making your email appear spammy.
That's where generator tools come in handy, and there are a ton of options. Here are our favourites 👇
Professional email signature generator tool feature comparison 🆚
There's more detail on this in the next section.
But here's a quick overview of how our top picks for generator tools compare. Have a glance over so you can create a killer professional email signature!
COGNISM SIGNATURES

DESIGNHILL
COST

FREE

FREE

FEATURES

Form for contact information and social media links.

Range of simple design templates to create a professional email signature.

Campaign tab so you can create an email signature that looks promotional and professional.

Range of social media icons.

Range of design themes.

Cognism's top picks for generator tools (for professional email signatures)
You've now got an overview of our top picks.
It's time to go into more detail.
We'll show you how each generator tool can help you with creating a professional email signature.
Cognism Signatures
Cognism's free generator tool allows you to design your professional email signature, step by step.
Let's take a look at the key steps below👇
1 - Basic form for contact information
Starting off nice and simple.
In the "Details" tab, you can enter your basic contact information. For example, your phone number and company address.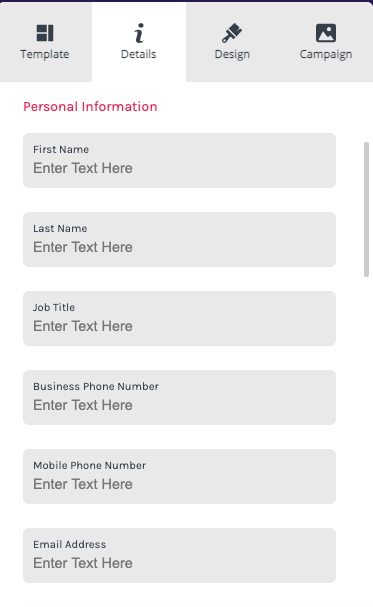 2 - Social media links
Want to link a social media profile?
Well under the same "Details" tab, you can do just that.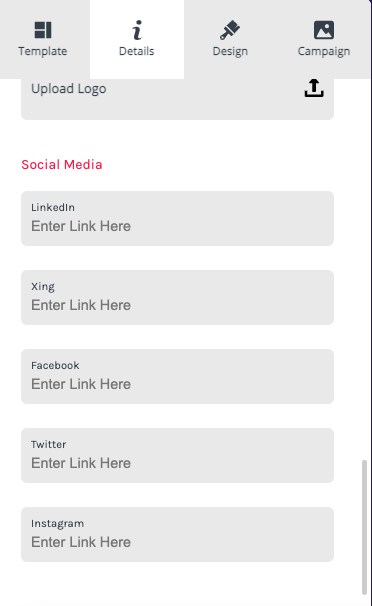 3 - Design template
Once you've filled out your contact information, you can change the design of your signature.
You can select your one colour scheme and font, so your signature looks consistent and professional.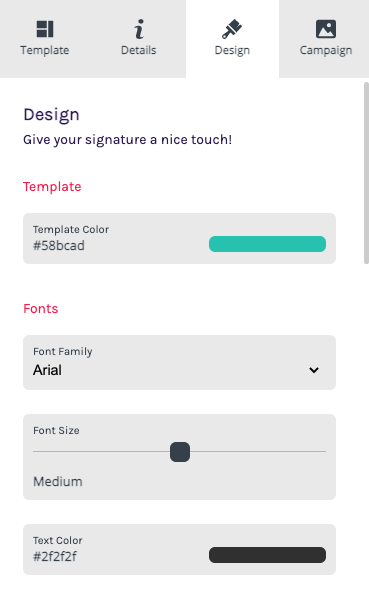 You can also include a top-quality photo of yourself. Just choose a template that's provided space for it.
4 - Marketing feature
Looking to promote content or products in an appropriate and clear way?
That's why the "Campaign" feature on Cognism's generator tool is the way forward. Because you can add a banner with a call-to-action (CTA) that fits with the rest of your email signature.
Designhill
If there's a social media profile you'd like to link (excluding LinkedIn), then Designhill's free tool is a good choice.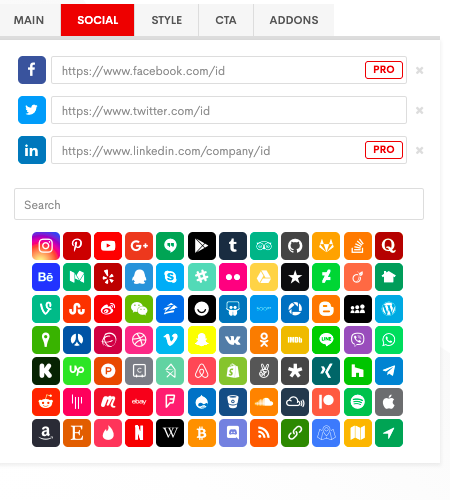 You can also choose from a range of "themes", so you can create an email signature that follows a professional design template.
Professional email signature key takeaways
We know we've given you quite a lot of food for thought.
So here are the main takeaways on professional email signatures 👇
Professional email signatures will include:
Basic information

A professional photograph

A maximum of 2 relevant CTAs
When creating your professional email signature, remember to keep the design as simple as possible.
And finally, avoid making your email signature manually. Make sure you use a free generator tool.
There you have it! That's everything you need to create a professional email signature. Check out Cognism's free generator tool below, and start making yours today! 👇