Your text-only email signature looks rougher than a hungover blob fish.
But by the end of this guide, that's all going to change.
It'll be replaced with something that's professional, clear, and stands out in recipients' inboxes.
The best part? You don't need to lift a finger.
That's because you're going to use an email signature template. Below, we'll cover:
Why you should bother with an email signature template.
What to bear in mind when using an email signature template.
Where you can get email signature templates.
Without further ado, let's get into it!
Scroll👇or use the "On this page" menu above 👆to flick through.
What are the benefits of email signature templates? 🤔
If you're unclear about why email signature templates are the way forward, here are 3 reasons why:👇
It's professional 👩‍⚖️
You know that feeling.
You're minding your own business at a networking event, and someone whips out their business card.
It's made out thick, crisp card and the embossed font tickles your fingertips.
Now you're thinking: "dang, they mean business!"
When you're in person, it's easy to make this kind of impression. Online, it's slightly more of a challenge.
But there is one way you can achieve the same affect. And that's with an email signature template.
These allow you to organise your contact information and much more (we'll come to that later) in a clear and engaging format.
It's personal 👤
Lacklustre emails stick out like a sore thumb in your inbox.
Usually, they're so generic they feel spammy, and finer details like sign-offs are missed out.
9 times out of 10, these emails go straight to the junk folder.
That's where an email signature template come in. With one, you've got space to include features like a professional photograph and make a lasting impression on your recipient.
Soon, you'll find recipients are opening and engaging with your emails, instead of just deleting them.
It's great for marketing 🏆
Did you know email signatures designed with templates are powerful marketing weapons?
That's because there's built-in space for you to add clickable features, which help recipients engage with you and the content or products you're promoting.
Regardless of where prospects are in the funnel, you can add relevant calls-to-action (CTAs) onto your template when you're designing your email signature.
Here's some phrases to think about: 👇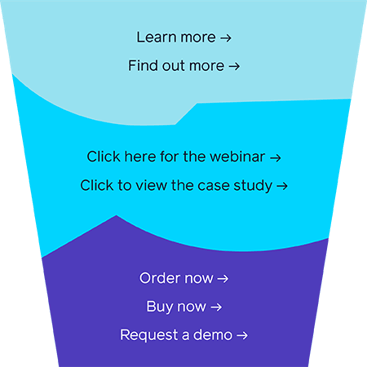 Once you've chosen a relevant CTA, you can add it onto your template. The result will be a clickable email signature that guides recipients through the buying cycle.
And the more recipients you redirect to your relevant sites, the more you can nurture relationships with them.

What are the best practices for email signature templates? 🔝
Now you know why email signature templates are a game changer, you need to know how to use them. Keep scrolling for some guidance👇
Opt for a template with a simple design ✏️
If your email signature template is too wild, it's likely to put your recipient off and decrease the chances of you building a relationship with them.
To avoid that, choose one with:
An appropriate colour palette.

A legible, dark-coloured font.
Tip: Choose a colour palette that aligns with your company colours. After all, the more emails you send, the stronger brand recognition will become, meaning you'll be top of mind when recipients make a buying decision.
Opt for a template with space for CTAs ⏭️
If emails are a big part of your marketing operation, then CTAs are a must-have feature!
They're a series of clickable buttons, banners, and icons that all direct recipients (your leads, prospects, and customers) to take the next step in their journey.
Whether you're upselling products or services, or promoting a new piece of content, make sure there's a CTA to show for it.
Opt for a template with space for a photo 📷
Emails that lack personal touches feel automated.
That's why it never hurts to have an email signature with a photo of yourself. This helps humanise your email conversations as recipients can put a face to your name.
When you take your photo, remember these tips: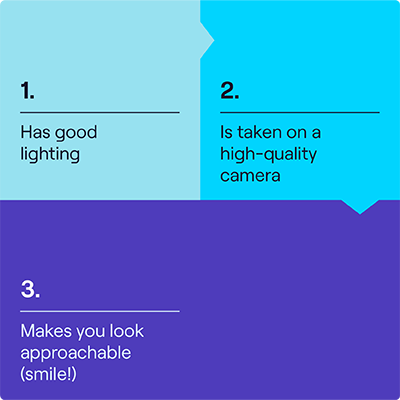 Email signature template examples ⬇️
Whatever you do, please don't design the template yourself, because it's likely to look unprofessional.
(That is unless you're a graphic designer.)
Instead, use a free email signature tool, with a bunch of built-in templates you can choose from.
If you want some inspiration, check out the examples below 👇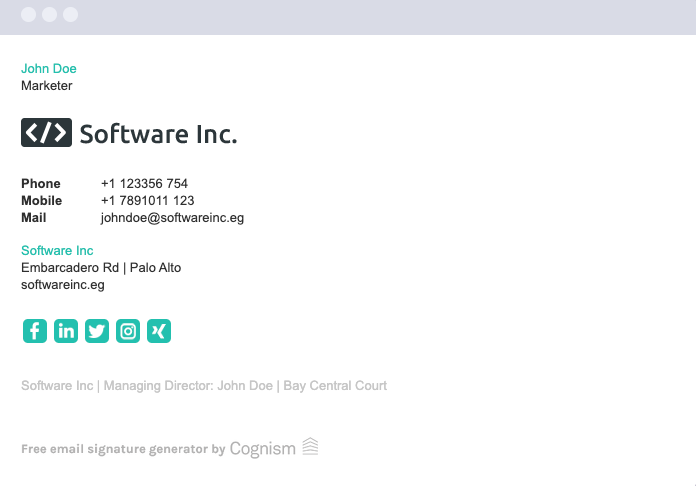 This template has clickable social media icons, a company logo, and some colour. ⬆️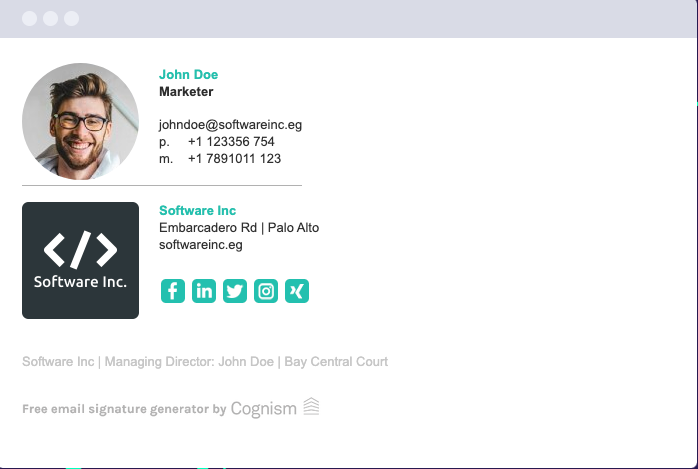 This template goes a step further, including a company logo, clickable icons, and a photo. ⬆️
Email signature template key takeaways 🗝️
That was a lot of information, so let's recap the key points on email signature templates:
With an email signature template, you can achieve personal, professional, and promotional goals.

Remember to choose an email signature that has been simply designed.

Remember to choose a template that'll allow you to add CTAs.

Remember to choose a template with a space allocated for a photograph.
Now you've got all the key information to get started with an email signature template. What're you waiting for?
Swap out your basic block of text, and replace it with an email signature that's been beautifully designed with a template.