Free Email Signature Generator: Benefits, Examples, Get Your Own!
Looking to give your text-only email signature a makeover? Check out this guide and find out how an email signature generator tool can help. Or get started right away with ours below
Newsflash: your recipients would rather solve Will Hunting's blackboard equation than look your text-only email signature.
But not to worry, because this guide will tell you how you can improve it using a free email signature generator.
These tools allow you to create professional, well-designed email signatures in no time at all and make a lasting impression on every one of your email recipients.
Our guide will cover all you need to know about using an email signature generator. So without further ado, let's get started!
Use the menu above to scroll👇 or flick through this guide.
What is an email signature generator? 🤔
An email signature generator is a typically free tool that automates the process of creating a professionally designed email signature.
You can use the tool to add features like social media icons and banners outside of your contact information.
Yes, we're aware you can manually create your own sign-off. But it can be time-consuming, and it won't always turn out the way you want it to.
That's why using a free signature maker is the way forward: you get a perfectly designed email signature without any hiccups. And you've saved valuable time that can then be spent on - let's face it - more important stuff.
What are the benefits of using an email signature generator? 🤔
Using an email signature generator tool will give your text-only email signature a boost and here's why:👇
It's professional 👩‍⚖️
Generator tools help you to create email signatures that look like virtual business cards.
And recipients appreciate the initiative you take to present yourself in a professional way.
Creating this reputation becomes important when you're growing your professional network of clients, or making your next career move.
Because with a little bit of effort, you've got an email signature that leaves recipients thinking you mean business.
It's personal 👤
Careless emails end up in the trash.
Email signatures from an email signature generator reduce the chances of this happening, allowing you to add personal touches, like a professional headshot.
It's fab for salespeople 💥
If you're in sales, an email signature designed with a free tool can do wonders for your ability to book meetings, close deals, make relationships, and build your network.
Why?
You can easily add and change CTAs, so you can tailor your signature to the stages of the sales funnel.
It's great marketing 🏆
Ever thought of the marketing power of your email signature?
If the answer is no, you're in for a treat.
With an email signature generator, you can add calls-to-action (CTAs). These clickable buttons and icons help recipients take the next step in their customer journey.
So whether you're promoting a new eBook or upselling products, add CTAs on your email signature to get more traffic and conversions.
An email signature designed with a generator can help you with your go-to-market strategy - whether it be TOFU, MOFU, or BOFU content.
Of course, you can do this manually, but it's a faff.
With a generator tool, all you need to do is enter content links. The clickable images are already in place for you, as you'll see in the next section. 👇
What can I do with an email signature generator for free? 🤔
It's great you've decided to use an email signature generator!
But if you don't know where to start, or you're a little bit stuck on what you could do with a signature generator for free, take a look below.
You'll see how our tool works.👇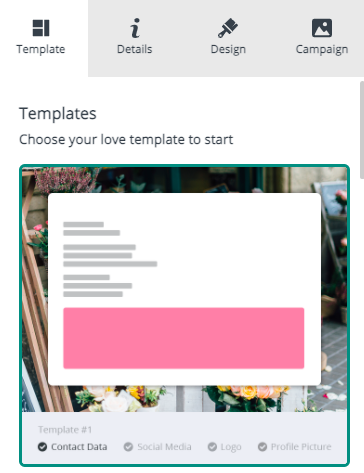 You can start by choosing an email signature template. Above is just one of the many to choose from. ⬆️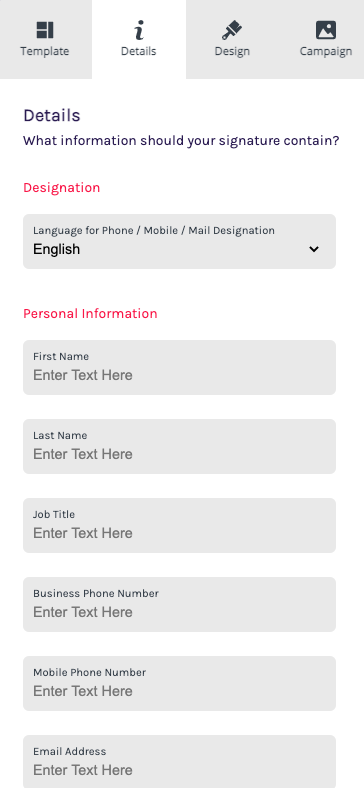 Once you've chosen your template, you can enter in your contact details. Depending on the template you choose, you can also enter your social media profile links. 👆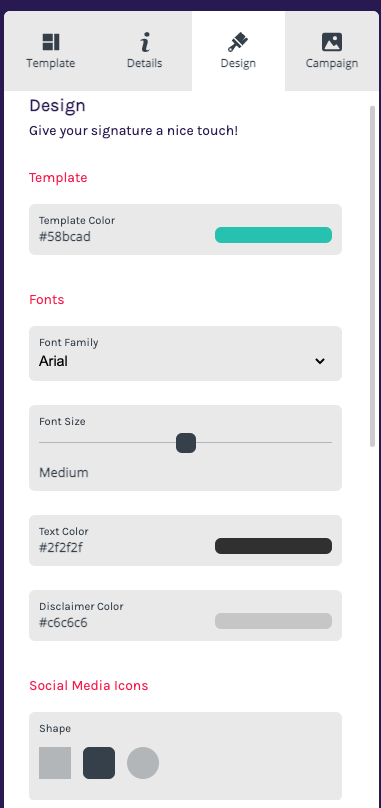 You can then work on the design of your email signature, changing colours and adding personal touches to make it unique.👆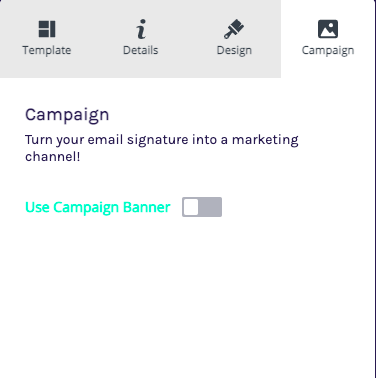 We've got an option for you to turn your signature into an email marketing tool. If you toggle this switch you can add a marketing campaign call-to-action (CTA). You'll be able to use your email signature to generate traffic and conversations. 👆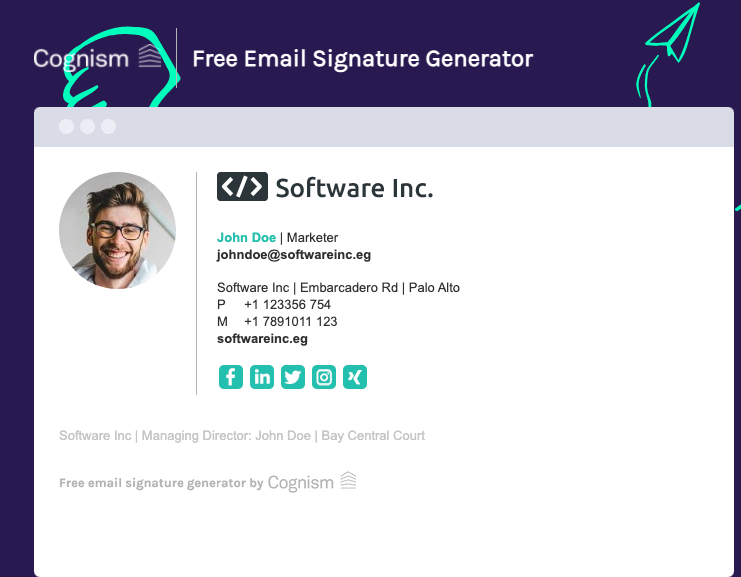 And this is what your end product will look like. An email signature with information that's clearly laid out, all ready to be added to the end of your emails! 💥

Email signature generator key takeaways 🗝️
Who knew there was lots of information on email signature generators? Don't fret if you're feeling lost, because we've recapped the key points below.
Free email signature generator tools help you to create professional email signatures, without lots of extra hassle.

Generator tools can help you to come across professional and personal in emails.

It's handy to use a generator, because it can help your email signatures become a marketing weapon.
And that's all there is to it! What're you waiting for? Create your email signature using our free email signature generator tool below 👇