Webinar Recap: B2B Growth Marketing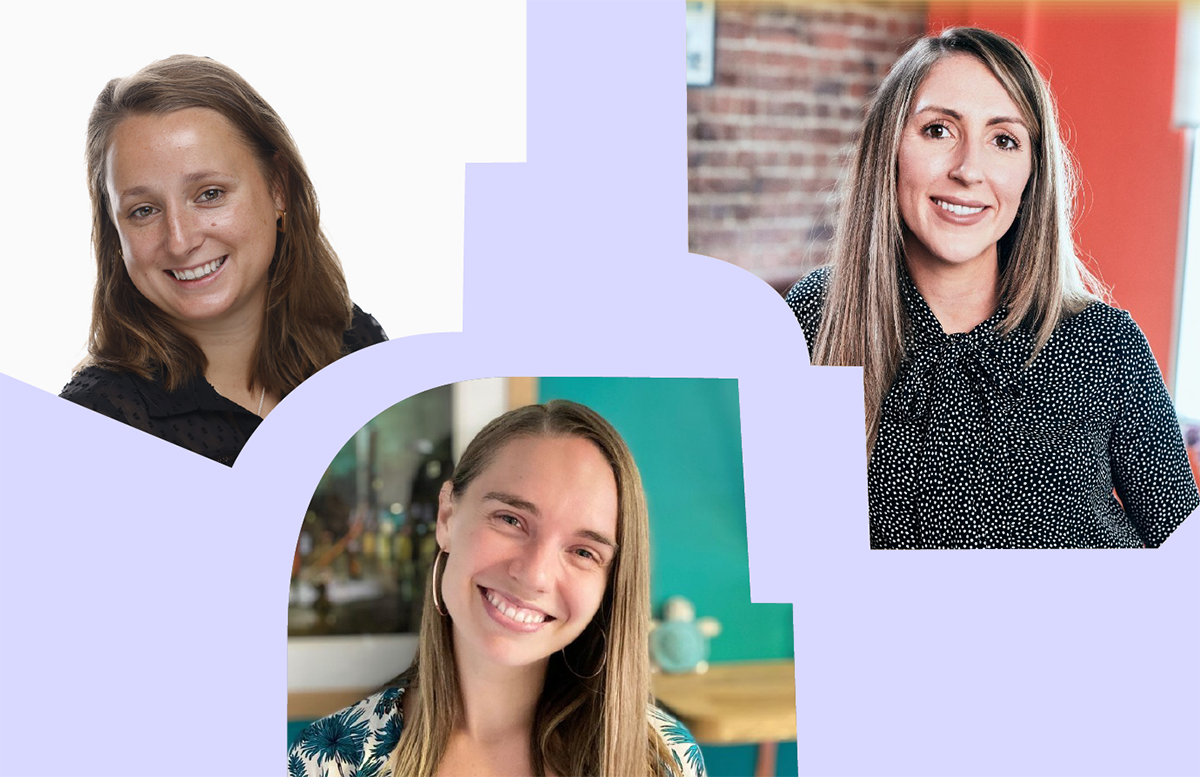 Driving predictable demand is the goal of every B2B marketer. At Cognism, over the last year, it's been something we've been able to do very well.
In our live webinar, broadcast on 31st March 2020, we talked about how we did it, along with some marketers who are enjoying similar results at their organisations.
For this webinar, we assembled a line-up of three marketers who are hacking their way to predictability and achieving great things:
The moderator was Cognism's Liam Bartholomew, our Campaign Marketing Manager.
In this article, we're going to look at the seven topics covered in the webinar and take you through some of the points our panellists raised.
Key takeaways
1 – Channel testing and optimisation
Successful growth marketing is all about finding the channels that work best for you. The key is testing, but it can be hard to know where to start.
When you run a test, you have to have a clear objective. Without one, you will not know if your test has worked. It's also best practice to have a hypothesis before you start, which you can then test against.
Testing can also help you, as well as the rest of your company, understand the intricacies of B2B lead generation.
"Your senior management might think that if you produce this many leads, if you double the money, you double the leads. But it doesn't work that way. Testing is a great way to show this. Use data to back those decisions."

— Alice de Courcy
2 – Content plans: Getting to Page 1 on Google
Content marketing is a specialist area that can be a significant time and budget commitment, but the rewards can be absolutely massive.
When you create content that drives engagement, you can make it to that all-important first page of Google.
At Cognism, we built a content plan around the key phrase 'B2B lead generation', the culmination of which was a 40,000-word 'content marketing big rock'.
"Before you embark on a big project, it's really important to know what people are interested in reading. Use your blog platforms to test different topics. Follow up with people that read your content to identify what you should deliver now."

— Karla Rivershaw
3 – Low-hanging fruit and MVP marketing
Sometimes you don't have all the resources you need to run huge campaigns; you have to look for the quick wins.
Our panel found results using internal champions. These are people in their company who have a lot of connections and gravitas in the industry.
It could be your CEO or CRO, but it could easily also be a successful sales development representative who is a machine at making connections. When you have found your champion, use them to help create a buzz around your marketing.
"Our VP of Demand has a huge network, so when we want to launch anything, we get him to share it with his network first. Who can you get to push out your content?"

— Charlie Taylor
4 – Team structures and roles
How do you structure your team to get your marketing engine going? Our panel of B2B marketing experts shared their thoughts.
Alice changed the team structure in a big way when she joined Cognism just under a year ago. Again, it all comes down to finding what works and bringing in the right people who can get the most from those channels.
If there are people in your team who are specialists in a particular marketing channel, but you find this channel is no longer performing for you, you may have to look at pivoting those roles.
Your team structure will also likely reflect the size and stage of your company. If you are a startup with a smaller marketing team, you may focus more on hiring generalists over specialists.
"We introduced campaign-focused roles and reduced specialisation in the niches. People coming in now are very 360. They have experience across the full marketing mix."

— Alice de Courcy

5 – Sales alignment
To achieve the levels of growth you want, your sales and marketing teams need to be on the same page.
At Cognism, sales and marketing share targets, to ensure everyone is pulling in the same direction. We also have days - such as our recent Demo-Booking Day - where we swap jobs, so the marketers are on the phones making cold calls!
For Charlie, things at G2 are similar.
"We join sales calls. We sell to marketers, so it can be helpful to have another marketer on the line. Speaking the language of revenue is really helpful."

— Charlie Taylor
6 – Campaign top tips
We're coming to the end of the webinar now, and it's time for some bite-sized marketing tips from our panel.
Charlie:
"Speak to other marketers. There's no such thing as an original idea these days, but there are loads of ways you can take inspiration from others and make it unique to your organisation."
Alice:
"Get testing. Test in a methodical way, follow a framework and use data to back up your decisions."
Karla:
"Work backwards. My target is to generate X. So, based on the fact that we will typically see X% click-through rate, we're going to need to target this amount of audience, with this amount of budget. It gives you a more predictable model."
7 – Tech stack
There's so much tech out there for marketers. What tools are our panel using to get results?
Karla's favourite at the moment is Hotjar:
"It basically does maps for your website, so you can see how people are engaging with it, which parts of the website they're clicking, understanding what their journey is."
Charlie runs her marketing team on Asana:
"The whole team lives on it, all day, every day. When your team is as big as ours, or even with a small team, it's a good habit to document what you're working on."