Top Tips From Top-performing Sales Reps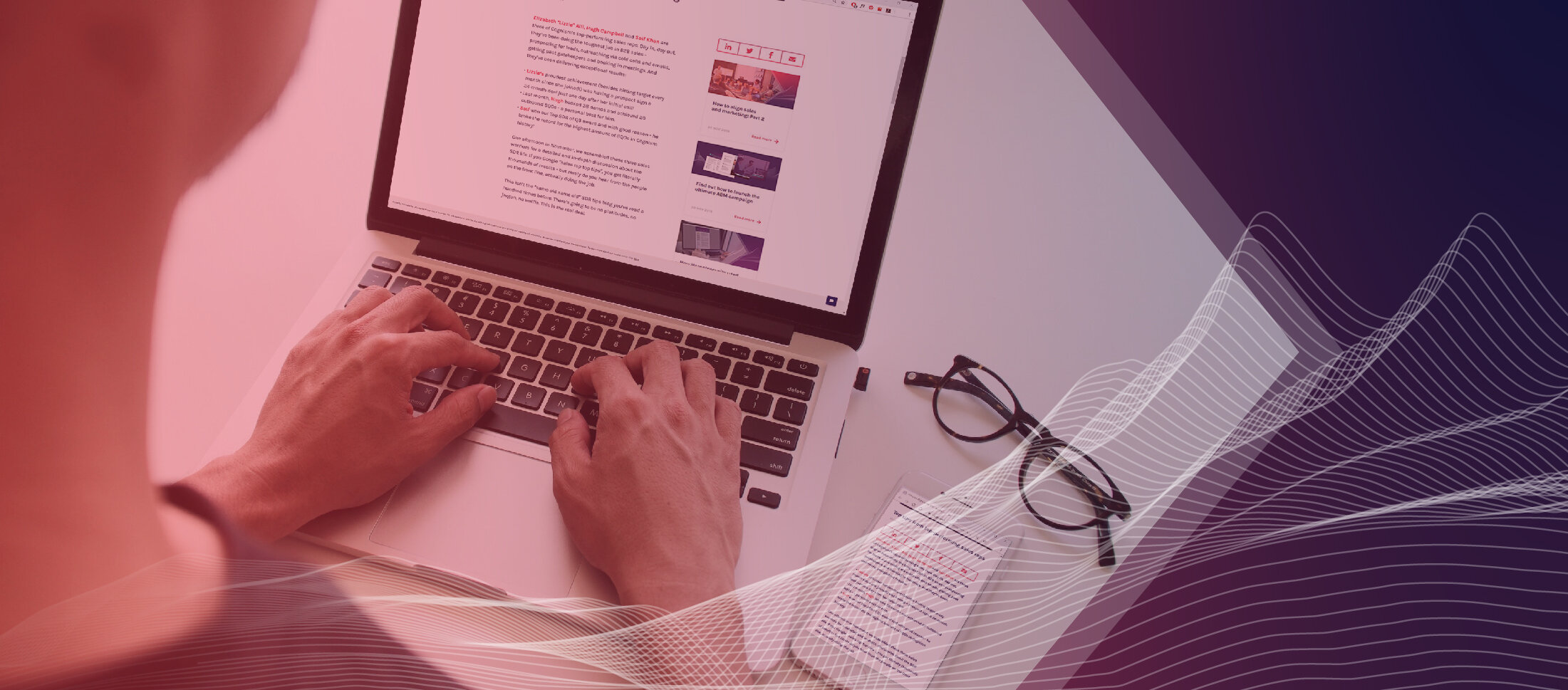 Elizabeth "Lizzie" Alli, Hugh Campbell and Saif Khan are three of Cognism's top-performing sales reps.
Day in, day out, they've been doing the toughest job in B2B sales - prospecting for leads, outreaching via cold calls and emails, getting past gatekeepers and booking in meetings.
And they've been delivering exceptional B2B lead generation results:
Lizzie's proudest achievement (besides hitting target every month since she joined!) was having a prospect sign a 24-month deal just one day after her initial call!
Last month, Hugh booked 38 demos and achieved 20 outbound SQOs - a personal best for him.
Saif won our Top SDR of Q3 award and with good reason - he broke the record for the highest amount of SQOs in Cognism history!
One afternoon in November, we assembled these three sales warriors for a detailed and in-depth discussion about the SDR life. If you Google "sales rep top tips", you get literally thousands of results - but rarely do you hear from the people on the B2B sales front line, actually doing the job.
This isn't the "same old same old" SDR tips blog you've read a hundred times before. There's going to be no platitudes, no sales jargon, no waffle. This is the real deal.
But enough from us! You want to hear from Lizzie, Hugh and Saif. Let's crack on!
Hi team! First question. What qualities/characteristics are essential to being a top-performing sales rep?
Lizzie:
"Resilience, persistence and drive. As an SDR, you're going to face a lot of rejection every day. You have to be a really tough person to be able to handle that. Having great support from your team will help you to get through it."
Saif:
"My number one quality for a top-performing SDR is aspiration. You should always be aspiring to do better. If you're given a target, don't just try to achieve it - try to smash it! Always go one hundred times better!"
Hugh:
"You have to have confidence on the phone. People can tell if you're not speaking confidently, or you don't know enough about the product you're selling. My number one quality for a top sales rep is a willingness to learn - you need to know everything about your product. Only then can you sell it effectively!"
Cognism is a fast-growing, scaling company. Our sales team headcount has doubled in less than 12 months. What's it been like working in sales here?
Hugh:
"I love the fast pace. It's really exciting. But it can be really difficult. You can't rest on your laurels in outbound sales. If you have a great month in October, in November you're back to zero again. Support from your team is so important in keeping you motivated."
Saif:
"I used to work in corporate sales. Cognism is the first startup I've worked for. What I love most about working at a scaling company is that you see the company grow as a direct result of your efforts. If the company hires new sales reps, then that's because we've all been doing our jobs properly!"
Lizzie:
"What I love about Cognism is that everyone in sales started in the same position. Our CRO and Sales Director used to do cold calls! It means that they know how hard the SDR job can be. We can all relate to each other in a way that doesn't happen in other companies."
Saif Khan was interviewed as part of our Employee Spotlight video series. Press play to get even more of Saif's sales insights!





How do you know when you're succeeding as an SDR? Is it purely based on metrics, or is there a "feeling" behind it?
Lizzie:
"I'd say it's a bit of both. Metrics obviously give you a clear picture of how you're doing. They're especially useful when you first start out. But you can also tell when you're improving, based on the conversations you have. One thing that really helped me was listening back to my least successful cold calls and learning from them, making adjustments to my tonality and pitch."
Hugh:
"It's all about growing professionally and personally. Are you hitting your targets? Great! But are you also learning and improving what you do? A top sales rep should always be looking to diversify and get creative. Don't just do what everyone else does. Cold calls and emails are a core part of the SDR role, but there are lots of other channels you can use. Create videos and send them to your prospects. Attend as many industry-relevant events as you can."
Saif:
"All sales jobs are measured, but what's important to me is, are you delivering value to your prospects? Are you solving their pain points? Are you helping to make their lives easier? That gives you a great feeling."
What tech has helped you in your role? Do you have to use tech to be a top sales rep?
Saif:
"Tech is important, for sure. The top four for me are SalesLoft, Salesforce, LinkedIn - and Cognism! Our own platform is ideal for B2B prospecting. To succeed as an SDR, you definitely need to plug into a sophisticated CRM. That'll help you out so much when it comes to organising your time."
Hugh:
"Lead generation software is essential for me. At Cognism, we use our own tool, Prospector, to find leads and engage with them."
Lizzie:
"You could do this job without tech. You could just pick up the phone and have a copy of the Yellow Pages next to you. But why would you want to? Sales is a numbers game. You're up against the clock every single day. Anything that helps you speed up the process and drives efficiency has got to be good."
How do you juggle the different aspects of the SDR role? There's the cold calling, the email outreach, but also the admin side as well. How do you cope with that?
Hugh:
"Your CRM is your best friend! I use Salesforce every day. Create tasks, track and update them daily if not hourly! If you've got something to do - just do it! Don't put it off. In sales, you can easily get swamped. At Cognism, we also have a zero inbox policy, which is a big help to me in organising tasks."
Lizzie:
"Good admin is half the battle for an SDR! Get a good workflow going for yourself. Put in your own rules and lead generation KPIs. For instance, if I go to an event, then I always block out time in my calendar the following morning for follow-ups."
Saif:
"A lot of salespeople overlook Outlook, but it's vital for keeping track of your time. I log everything on my Outlook calendar, even lunches! That way, you know exactly where you should be and what you should be doing every hour and every minute of the day. One thing we do at Cognism is "power hour", where the whole team just gets on the phones and cold calls for an hour straight. That's a great way to reset yourself and focus on your core responsibilities."
Are there any processes that you've put in place for yourselves, that have really helped you succeed?
Lizzie:
"One thing I do is allocate time every month to review my own performance. What were my successes, what were my failures? What's working for me right now and what isn't? Doing this gives me some great takeaways for improving my performance."
Saif:
"You have to have in-depth product knowledge to be a successful sales rep. You need to buy in to the product to sell it! Go beyond the product training your company gives you. Block out time to use it for yourself. If you have any questions, ask your product team. Build up good relationships with them."
Hugh:
"Keep an eye on the collateral that your marketing team produces. They can be a great resource for the SDR. Read your company blog and case studies and use the messaging to improve your pitch."
How do you manage expectations in sales? How do you keep the motivation going?
Hugh:
"If I'm given a target to make X number of calls in a day, then it's my job to do that. It's as simple as that for me. Always keep your targets in mind and organise your day to hit them. Saif already mentioned them, but our power hours are critical to getting you 100% focused on cold calling. Ignore everything else, pick up the phone and get selling!"
Saif:
"Don't overthink it. Keep moving ahead, keep calling. Believe in your own ability. In my experience, self-belief is the key to consistency. If you go into sales with confidence and persistence, then you'll succeed. Don't let rejection get to you. So one call didn't go your way? Never mind - move onto the next one! The more calls you make, the better you'll get, and the more successful you'll become."
Lizzie:
"If you're having a bad week and you're feeling demotivated, don't be afraid to ask for help! Sales is a very fickle business. You can have the best day you've ever had followed by the worst. If you've got a good team around you, then the support is there, all you have to do is ask for it."
I'm an SDR and I'm failing to hit target. What advice can you give me?
Saif:
"LinkedIn is a great tool to find people but it's also a great knowledge hub as well. If you're having difficulties with a part of your role, search for it on LinkedIn! Chances are, someone with experience has written a blog about it or hosted a webinar about it. Leverage the knowledge of the online sales community. Write a post asking your peers for their advice. Learn from them and use their knowledge to sell better."
Hugh:
"Good salespeople should always be good listeners. Listen to your peers and colleagues. Speak to people in other departments - CS, marketing, product. Your own company is a huge resource of knowledge and information. Get a complete picture of your company so that you can create a seamless journey for your prospects."
Lizzie:
"If your company hasn't got a mentor-mentee system in place, then I recommend that you start one right away! This is where a senior salesperson is given a junior colleague to look after and advise. It's a brilliant scheme because it means you'll be learning from someone who understands the pressures of the job and knows the best shortcuts to success."
It's my first day as a sales rep and I've never done this job before. What would your top tip be?
Lizzie:
"Just pick up the phone and do it! The best teacher is experience. Don't be afraid of the unknown - learn from it!"
Saif:
"When you first start, just focus on getting your pitch and conversation right. It's not about closing deals on day one. It's about building your confidence and getting familiar with selling your product to others."
Hugh:
"Outbound sales involves a lot of trial and error. Don't be afraid to experiment. Try out different styles of pitches until you find one that works."
Follow Cognism on LinkedIn
Many thanks to Lizzie, Hugh and Saif for giving us their time and thoughts.
For more insightful sales content, follow Cognism on LinkedIn 👇