Top Tips for Data Enrichment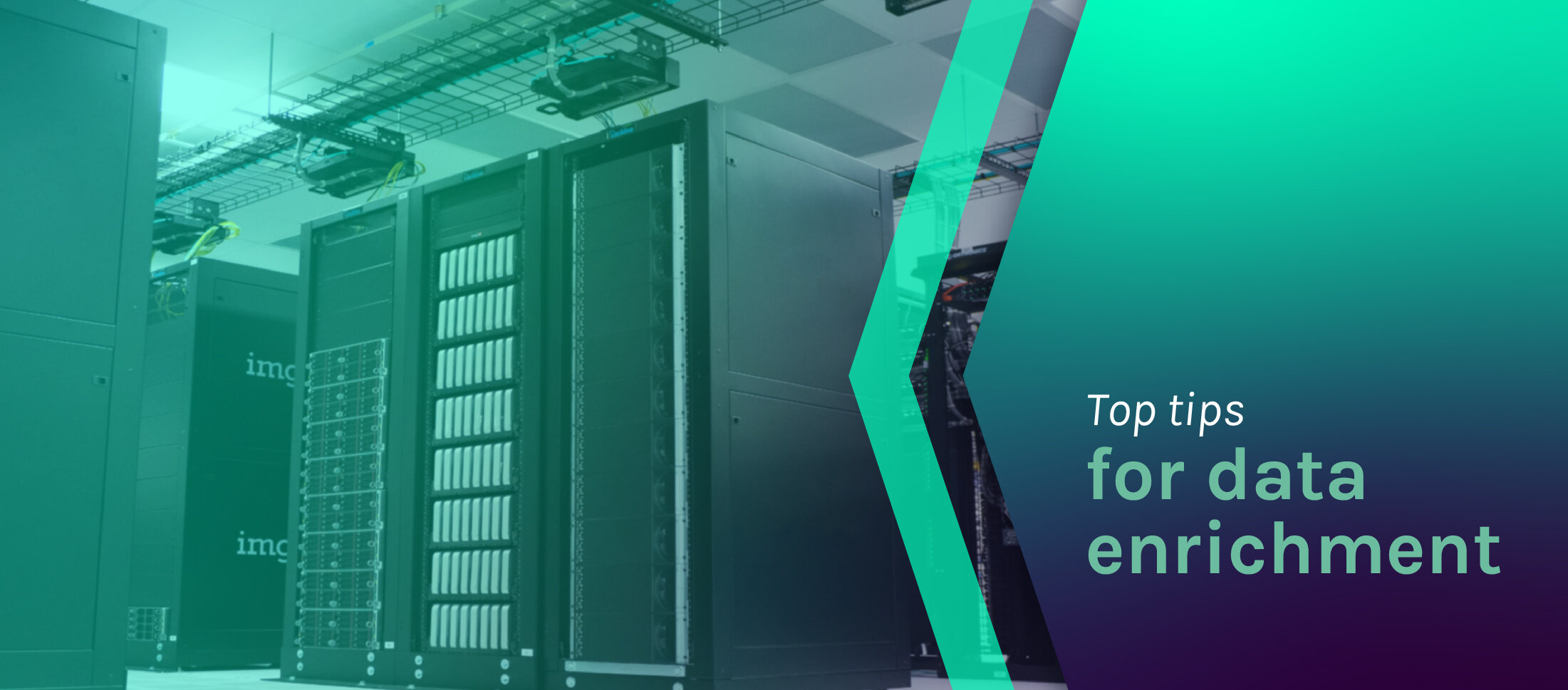 The more you know about your B2B prospects and customers, the simpler it is to find their pain points and position your product as the solution. How can you ensure the data in your organisation is as accurate as possible?
At Cognism, Zachary White is our authority on data enrichment. Every day, he helps our customers bring their B2B data up to date, with more complete information that helps them sell. We sat down with Zachary and he gave us some useful insights on how to enrich your data.
Why you need enriched data
The data in your organisation is the fuel for your sales and marketing. The better your data, the better your B2B lead generation results will be.
Technologies such as AI have led to great advances in B2B data and what you can do with it. When you enrich your data, you not only ensure it is accurate and current, you can match it with information that helps you sell, such as when a company raises a new funding round.
High-quality B2B data makes companies more efficient. It saves time and money. Data enrichment is the process of making your data as good and useful as it can be.
Give your data a health check
Companies cannot function effectively with legacy data. Data deteriorates quickly and out of date information can cause serious harm to your sales or marketing campaigns.
The biggest clue that your data isn't right is a rise in the number of bounced emails when you run a campaign. That means the people you thought you were contacting are no longer at the same companies. New people are in their place, but they are not finding out about your product.
If this is happening, you need to do a data health check. Look at the data in your company CRM – how old is it? If poor, outdated information is affecting your outbound efforts, it's time to look at data enrichment.
3 tips for data enrichment success
1 – Plan ahead
Before you start on data enrichment, formulate a strategy to get the most from the process.
You must know what you want to do with your data before you enrich it. Think about what you use data for in your organisation. The types of data you need for sales or marketing campaigns may differ.
2 – Segment your data
Don't enrich all your large data sets in one go. Segment your data into smaller blocks which you can enrich one at a time over a more extended period. The reason for this? Data goes stale extremely quickly. For every 100 records you enrich, 10 of them will go back out of date by the following month.
3 – Keep up the good work
Once you have enriched all the data you need, check it thoroughly. Go back over your data, looking for gaps. You may need to enrich it again.
Because data deteriorates so quickly, data enrichment isn't a procedure you can do once and forget about it. It's more like an ongoing process. You have to keep enriching regularly to get the best results from your data.
Refresh your data
Cognism's enhanced data is the perfect tool for cleaning and enriching your B2B data and creating new revenue opportunities from your old data. Plus, Zachary and our Customer Success Team are always on hand to ensure you get the best results out of the data enrichment process.
Don't be stuck with bad data. Talk to Cognism - registering for a free, 15-minute demo is quick and easy! Simply click the button below.