Reframing the Meaning of Hard Work in Sales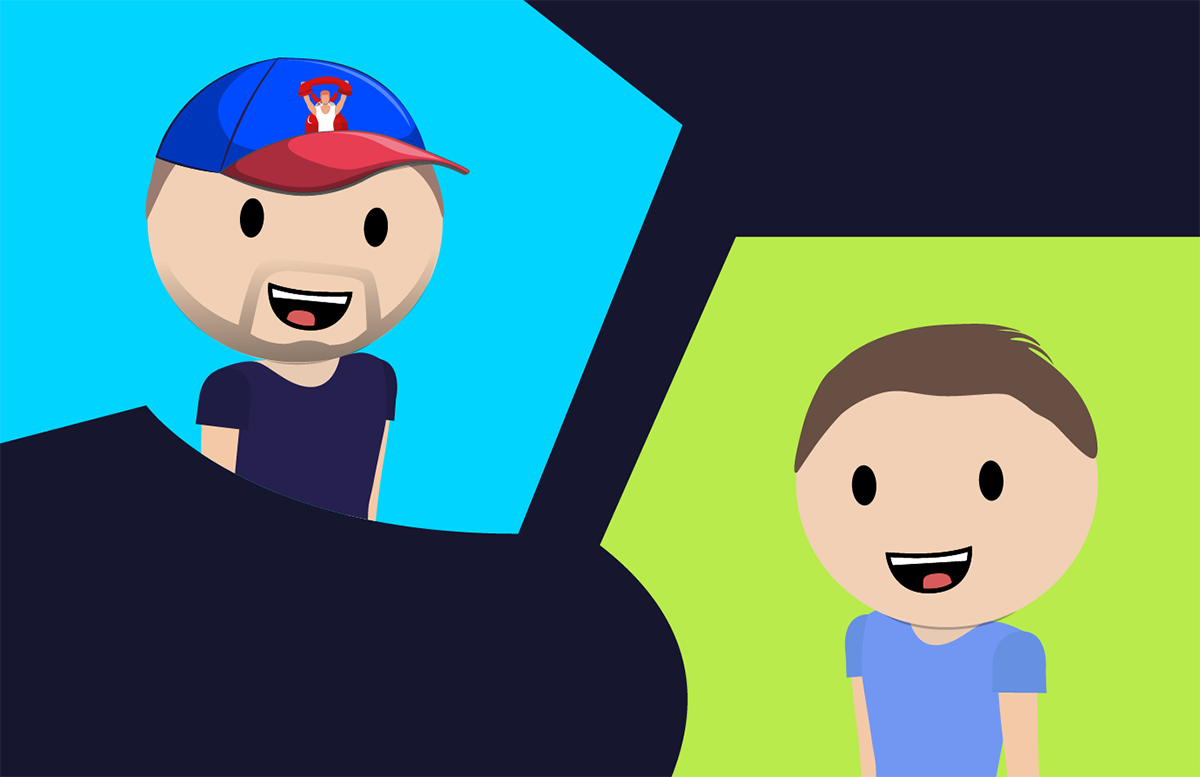 Making everyday count.
Striving to be a daily success.
These can seem like challenging, even unachievable aims.
But, when Ryan Reisert spoke with Nick Cegelski, Founder and Host of 30 Minutes to President's Club it became clear that it's not an impossible one.
This article will deep dive into the meaning of being a hard working SDR. And what reps can do differently to get there.
Let's get into it!
Scroll for more👇
The meaning of hard work in sales
Work smarter, not harder
Nick has identified something noteworthy.
And that is the confusion between hard work and spending time on tasks with a minimal level of return.
He said:
"Just because somebody can do something, doesn't mean that they should do it. Salespeople get confused with what they need to accomplish in their job."
"For example, a step in an SDR's sequence might be viewing someone's LinkedIn profile, with an expectation to have a response from the prospect. But there's a marginal, tiny benefit to doing that. Can you imagine if you just cold called them instead?"
Here's another example, from a content perspective:
"When we launched our podcast, we decided that we were going to pay somebody else to edit and get it ready for publishing. And what we identified were much bigger levers we could pull with that time. For example, efforts into sharing or promotion of the podcast. Or booking a high-profile guest."
Now, that last example is going to be dependent on your financial position.
Nick summarised that the bottom line is this:
"There's confusion about where salespeople should spend their time, effort, and energy."
Foster healthy habits
A big part of being hard working in sales is personal growth.
Nick explains more:
"I recommend that SDRs build a process of identifying areas of efficiency into their lives. For example, I force myself to write down a learning in a journal every night. I write it with recommendations, as if I had a do-over that day."
He added:
"That way I can consistently look out for areas of improvement. And I should mention that I use the word learning, because I'm a big believer in framing or reframing mistakes. I want to learn from them - I don't wish that they never happened."
This is interesting, and so true.
Think about it - is something genuinely hard work if it's a repeat of activities that aren't working?
Another habit that Nick Cegelski is encouraging is moving away from multitasking. But hang on a second - isn't multitasking supposed to be a good thing?
Well, not in the land of sales and sales development:
"Multitasking can ruin effectiveness for SDRs. I believe that the best salespeople will group tasks. I treat everything I do, from an execution perspective, as a workout session. Because you block out activities one after another. As opposed to trying to simultaneously work through tasks."
Now, why is this mindset shift important?
"When you focus on one task at a time, you only have to get into the headspace once. And it allows you to become really productive, and fall into a groove or rhythm with the task at hand."
Fair to say, we'll be trying this tactic ourselves!
Do the work for the customer
The art of a hard working salesperson isn't just about changes to personal habits.
Nick stresses that working hard for your customer is important too. Because that's how you can move the needle on deals.
Every action should come back to prioritising your customer first, above all else.
Nick said:
"Oftentimes, in a complex sale, the customer and I will both have action items. It's then my responsibility to make things easiest for the customer by sending a recap email. And I have to make sure these items remain at the top of their list."
"This is important because it's part of the reason people get ghosted on calls. The misalignment on the outcome means that there's a long delay to further progression for a deal. It can become a blocker."
"It's not about being a pushy salesperson - it's about making sure your buyer knows what to do. You're saying to them: 'Hey, I'm going to help you with your to-do list.'
It's also about clearly outlining the incentive for a customer to take a certain step in your process.
Nick said:
"Think about this from a content creator's perspective. If I'm sharing a webinar or newsletter, I need to explain what the customer is going to get out of it."
It's such a simple concept.
But Ryan wanted to know why so many salespeople still struggle with it.
Here's what Nick had to say:
"People are so focused on getting every step in the sales process right, they lose sight of where the other person is coming from. They've sold something over and over again, so they know why their product or solution is the logical choice."
But this mindset does more harm than good:
"In this approach, a rep often forgets that the prospect has other items on their priority list. They haven't necessarily bought a product like it before. So the rep's job is to put into context what is in it for them. And it requires synthesis and preparation."
We can't say this enough:
Add value for the customer!
Watch the clip below to find out why value-led growth is important in sales 👇
Listen to the podcast
If you're interested in listening to Ryan and Nick's full conversation, press play to get started.