Mapping Your Content to the Buyer's Journey: Cognism's Guide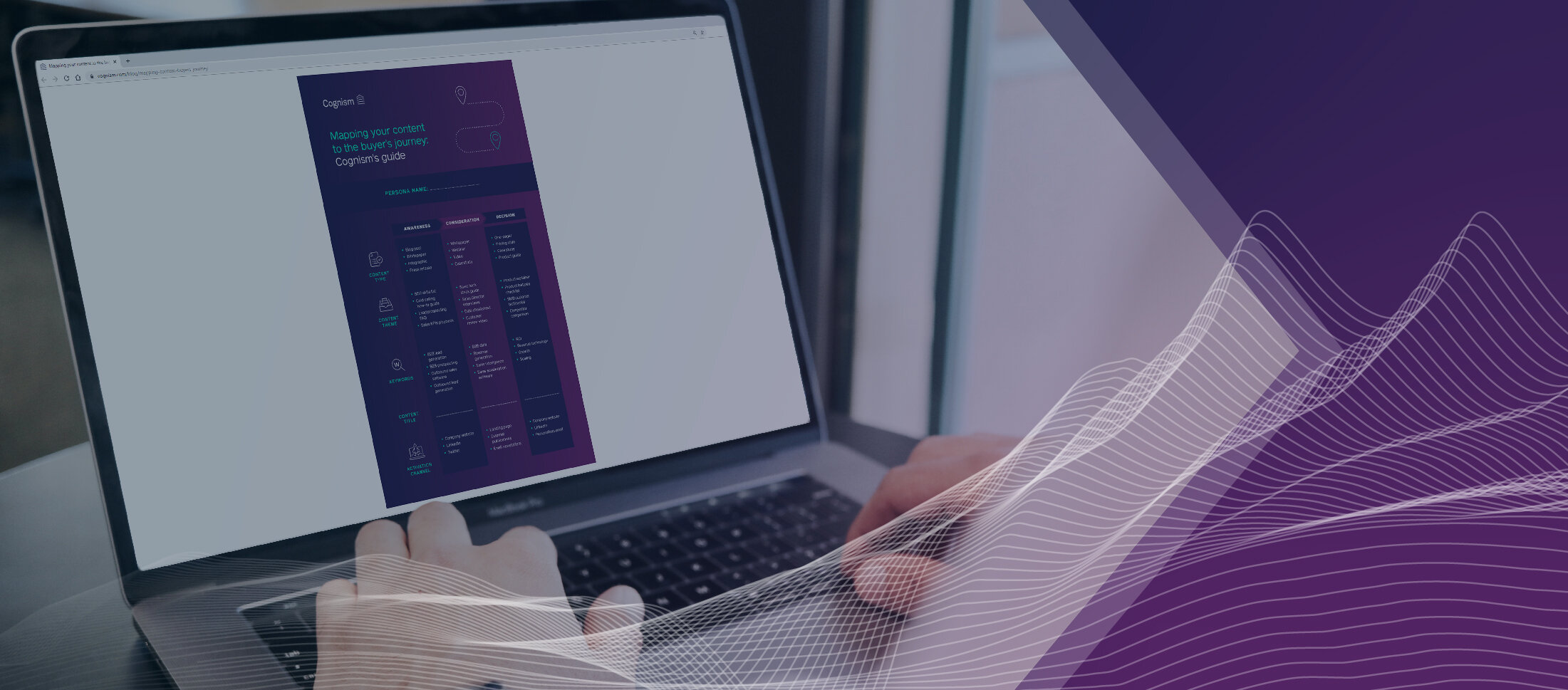 In B2B, content marketing can be a great way to make buyers aware of your brand and product.
It can help you with B2B lead generation and turning those leads into customers.
However, that's only if you do it right.
It doesn't matter what form your content marketing takes, whether it's a whitepaper, blog article, sales podcast, video or anything else; it's about reaching your prospect with the right piece of content at the right time.
For that, you need to look at your buyer's journey and make sure your content has it covered. Let's find out more.
What is the buyer's journey?
Your buyer's journey is the path that someone takes from knowing nothing at all about your product and how it can help them, to becoming a customer and later, a raving fan.
There is no one standard buyer's journey, but you can generally split the buyer's journey up into three stages.
Awareness – Your buyer knows they have a problem with something, but they don't know how to solve it. They may not even know that a solution exists. They will start looking online for ways to define their issue.
Consideration – Your buyer knows more about the problem they're facing and will now be looking for a solution. They're not ready to buy yet, but can be guided towards a fix.
Decision – Your buyer is ready to make a purchase. They will probably have drawn up a shortlist of solutions to their problem. They will be trying to work out which solution on their shortlist is right for them.
When analysing your buyer's journey, remember, it's not about you, it's about the buyer.
You may also find that different buyers go through different journeys with you, depending on their circumstances. This is why buyer personas are essential in B2B marketing.
Why mapping your content is important
By studying the buyer's journey for your customers, then mapping your content to it, you'll quickly see what content you should be offering, and when. It'll help you create a data driven marketing plan for content.
You'll be able to create compelling pieces of content for each stage of your buyer's journey, guiding your buyer from awareness, through consideration and decision, to becoming a happy customer.
You will also be able to get in front of the right buyers at the right time, improving their experience with your company, generate leads and grow your sales!
How to get started
The first thing you should do is go through your company's entire library of content and analyse where each piece sits on your buyer's journey. When you audit your content in this way, you can quickly see where are the holes that need filling.
Next, it's time to create content that helps your buyer at each stage of their journey with you.
Cognism is happy to provide a free template, which you can use right away! Save it and use it at your company, to help you map out your content for each of your buyer personas.