Managing demand gen at GetAccept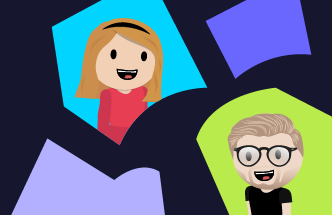 Demand generation is the talk of the town for B2B marketers right now 💬
It's a movement that's gaining momentum by the minute!
But you might be wondering:
Where do I start?
Does it mean traditional lead generation is dead?
How do I put a team together?
Well, all of these questions, plus more, will be answered in this article.
Our CMO Alice de Courcy sat down for a chat with Adam Holmgren, the Head of Demand Generation at GetAccept.
He spilt his secrets on all things demand gen.
So without further ado, let's get into it👇
Shifting to demand gen
The shift from lead gen to demand gen isn't small - by any means.
So it's always interesting to know how different companies have approached it.
And for Adam and the team at GetAccept, it was about getting the ball rolling on a couple of key things.
First, the team made sure they had ungated content:
"The first and easiest thing we did was ungating everything that we had. This was the first concrete action we took on this journey."
And we agree it's a great first step, because it helps to immediately start building awareness and trust with your customers.
But this was only the start for GetAccept. The next step was talking to sales about what does and doesn't work:
"It was about understanding our customers, more so than we have done in the past."
This is crucial.
Because the more aligned sales and marketing are, the more you understand your customers.
Now, like with any big move, there's bound to be resistance.
But Adam said that in this situation:
"The funnel breakdown is really key, because you can actually show data from where the revenue comes from."
And when it comes to lead gen - does it mean goodbye?
Of course not! Adam surely still looks up to it:
"Certain lead gen focused strategies still have their place. For example, paid searches are a huge revenue driver for us - it's very much alive and kicking as it helps us to build awareness, and get our brand out there."
So don't worry - you don't have to go through a messy breakup with lead gen. You'll still be good pals after.
Demand gen in practice
We're getting into the good stuff.
Now Alice had an idea of how GetAccept made the shift, she wanted to find out:
What the demand gen team looks like.
How the demand gen team approaches and plans their strategy (especially for Q1 of 2022).
And Adam's answers didn't disappoint!
First, Adam described that the demand gen team has been:
"Split up based on region. We have 3 regional demand gen marketers covering France, the Nordics, the UK, and the US. And they all have their own regional targets."
The targets have been really important for keeping the demand gen team motivated in their role.
Adam also said:
"We have performance marketers: one that's focused on paid social channels, and one focused on paid search."
And with regard to strategy and approach? Adam said:
"Breaking out the funnels is something we're really pushing for in Q1 of 2022. We're going to have a funnel for high-intent prospects, where we can make referrals to demo and contact requests. Then we've got the free account funnel, followed by the low-intent funnel for webinars and events."
And why is this important? Well, Adam added:
"This [the funnel] has made it clear to understand where our revenue comes from, where our inbound comes from, and how we can focus on getting the highest revenue target in 2022."
GetAccept's marketing plan for 2022
It's great to know how GetAccept is planning for demand gen in 2022. But how about their marketing plan as a whole?
Because the start of the new year is a great opportunity to shake things up.
First, Alice asked how Adam approaches planning for the new year:
"We're always planning on a quarterly basis. Because longer plans don't tend to hold as well."
And how does Adam make sure everyone in the team is aligned and motivated for the 2022 plans?
"We had a kick off before Christmas. We sat down, looked at the OKRs and the previous year. Then we discuss what worked well, and what didn't."
And when it comes to motivating people:
"It's just about having a bit of fun. We try to do something together, so the team can get to know each other. For instance, a virtual cook along."
Demand gen tactics to try in 2022
The new year is a great chance to try something new.
Here's what Adam said about what GetAccept are planning to try out:
"The one thing I'm interested in getting involved in are YouTube Ads. And we'll probably start at a smaller scale in-house and try the best that we can because we need to gain the knowledge around this."
And why the focus on YouTube ads, you might ask?
Adam mentioned:
"We're using paid video ads on LinkedIn and Facebook and this has paid off extremely well for us.Now we want to see how we can scale it for YouTube."
What should marketers start, stop, and continue in 2022?
Asking this question is a great way to see what's hot and what's not, in the B2B marketing space.
Adam said we should start with the funnel approach. He said:
"It's an easy way to show where your revenue comes from, and where your inbound comes from. Because usually it doesn't match - it seems to be this case for many companies I've been at."
And what does Adam think we should leave behind in 2021?
"Stop gating bad content. Gate something that's extremely valuable for someone to release their information to you."
After all, what's the point in gating something if there's no value?
And what can we continue?
"Define what you view as a more high-intent content piece of a web page. It's hugely important for sales, because you're reaching out at the right time - that's the best thing you can do."
Listen to the podcast
You can get the full low-down on demand gen at GetAccept in the full episode below.
Just press ▶️ to get started.