Growth Across Borders: How Not to Be a Naive Tourist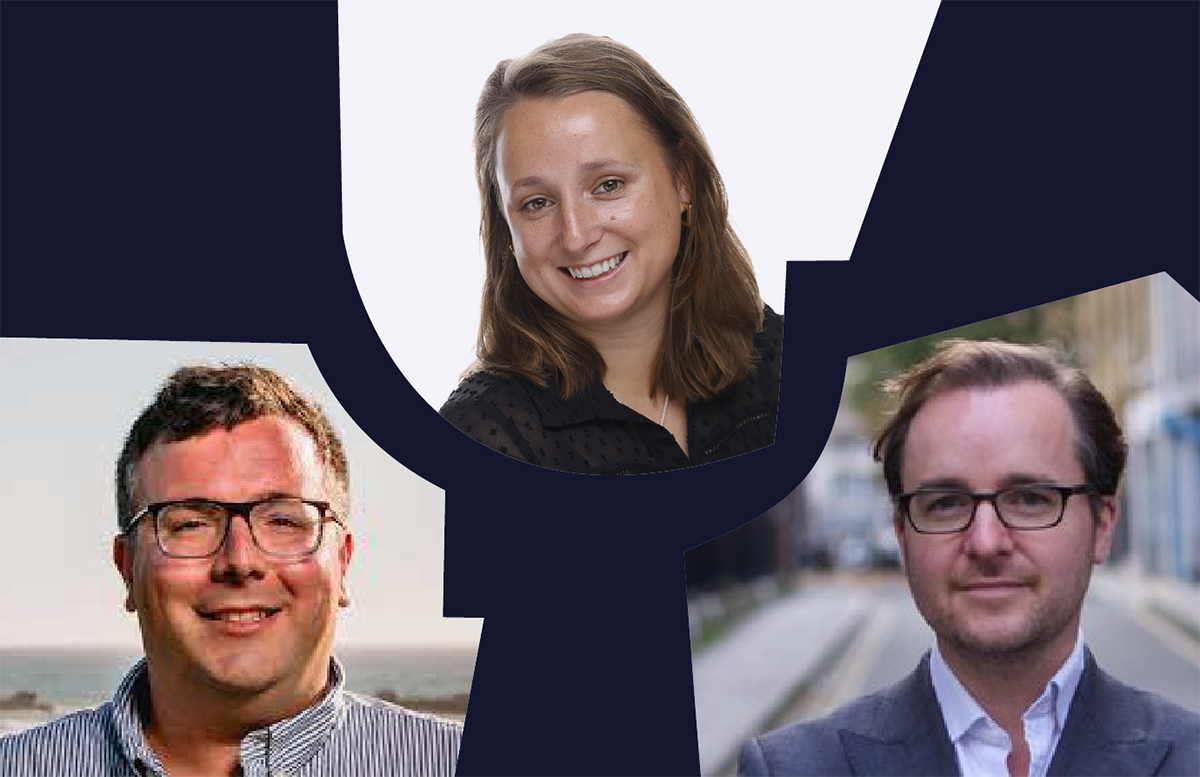 When expanding into new markets, you can't rinse & repeat the same formula.
Your go-to-market strategy needs to be adapted to meet the needs of new audiences, with language, culture, and hiring key considerations.
So how can your GTM unit overcome these challenges to ensure a successful launch?
In this webinar, the contributors below answer this question, providing you with GTM best practices and tactical play along the way:
Scroll for their insights 👇
Calculating your TAM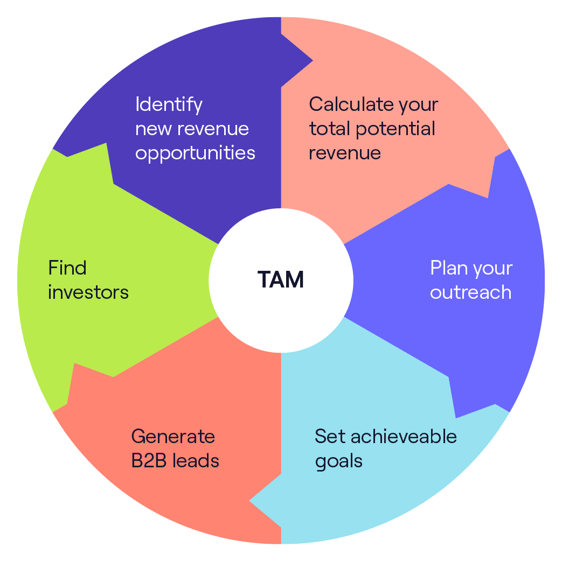 ADC: Before you do anything, research the size of your total addressable market (TAM) within the region you're targeting. That'll ensure you have enough runway to launch effectively. Your TAM will also help you build your outbound capacity model and inform your marketing planning.
CC: We think of this as market capitalisation. In other words, knowing the size of the prize is crucial before you go into the market before you allocate resources and set goals.
MG: Setting achievable goals is one of the biggest things. Unachievable goals can hit motivation quite hard. Motivation, resilience, and tenacity are key when breaking into a new market.
ADC: When we launch in a new market, our financial plan for it isn't planned into our predictable revenue piece. So we give the new region targets but we're not relying on it to hit plan. We factor that out to give our team on the ground the time they need to grow the market without it directly impacting business goals.
Defining your ICP
ADC: Before you go into a new market, you need to gather a cross-functional team including customer success, product, marketing, and sales and deep dive into what your ideal customer profile looks like.
You may have a good formula for your current market, but a word of caution:
"Your ICP will look different in whatever market you're looking to break into."
CC: We hire consultants with local knowledge to help validate our assumptions about a new market, and interview potential clients in the space and our team. This helps us consolidate the information available to us.
Setting revenue projections and targets
CC: This process all starts with ICP/TAM exercise where you're looking at the accounts that are great fits for you. You also need to ask:
How many of them there are
Whether you can segment them by business size (SMB, Mid Market, Enterprise)
What's your average deal size is for those accounts
When we talk about market capitalisation, we're asking whether we have a $50M opportunity or a $500M opportunity.
Then you have to think about how aggressive your plan is. For example, are you dipping your toes in the water and reinvesting gradually, or are you trying to capture the market quickly because the opportunity is there?
Once you've decided this, you can build your plan to go after the market size.
So is it a 3-year runway or a 5-year runway to get to the percentage we want of the potential revenue out in the market?
Next, you need to work out how you need to scale your team to support these goals:
How many outbound leads do you need to hit those revenue goals?
What's our lead conversion rate from outbound?
How much money do we spend on that?
How does that equate to the meetings each rep will book every week/month/quarter?
What's our close rate in our existing market from meetings set at a qualified account to booking a deal and winning a sale?
Arming your team with data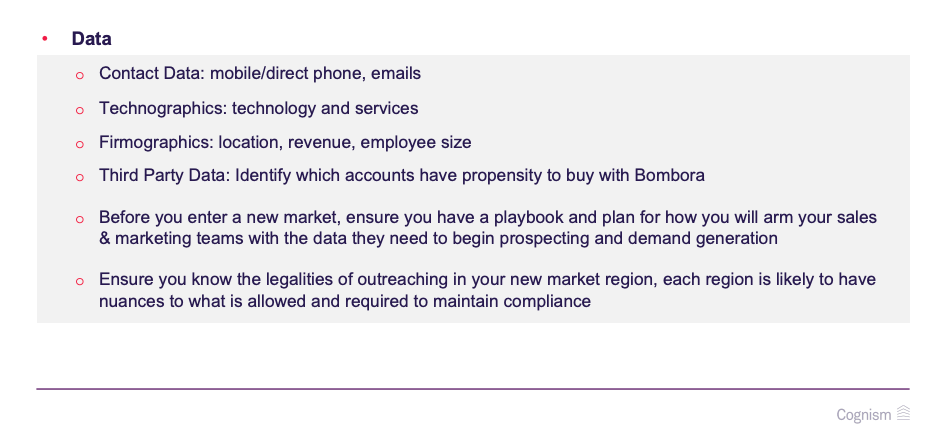 CC: With third-party intent data, you can look at accounts that are doing tons of research online.
This means you can go beyond looking at great industries or revenue sizes or teams that look right to sell into and actually see whether they're interested in buying or not.
Armed with that information, you should find a great list of accounts to go after. You'll also be able to filter out accounts that fit from a firmographic and technographic perspective but don't have the intent right now.
If we're thinking about an outbound motion, contact data is key.
We can do a lot of top of the funnel ABM without contacts but if you have an SDR, BDR, AE team working in a synergistic way with the marketing resources, they need to know who to email, who to call, and who they should be influencing with their outreach.
On enablement, you've worked at a company for a long time, you have a wealth of innate knowledge that isn't easy to pass on. So onboarding and training to both tell your story and use this data to their advantage are huge pieces to nail.
When you're going to a new market, you also need to do your homework on legalities.
"Certain markets may have certain regulations you may need to know about before you build a sales team or a whole motion."
What can help with this process is a compliant data partner like Cognism.
MG: Whatever data partner you use, make sure they're GDPR compliant. There are a lot of suppliers in the market that use Bidstream data and you can't track that back to compliance regulations. You don't want a massive fine from the ICO when you go into a new market.
ADC: Your existing vendor also may not work in your new territory from a data coverage perspective. If you're launching in Europe with a US data specialist, you'll have big problems when you start hitting the phones.
Arming your team with content
ADC: First of all, you need an in-market specialist to help you produce all the content you'll need for launch. This includes:
Persona guides
Competitor comparisons (including localised USPs)
Talk tracks and messaging houses for each persona
Leave-behind resources including product overviews, tactical how-to guides, and localised educational content
Top tip: Over-invest in localisation. Translators are unlikely to be able to provide the marketing layout you need to succeed.
Case studies, reviews, use case bibles
Pricing slides
Sales decks tailored to the new market and specific positioning
One-pagers on key pain points identified in research phase
CC: If you can get localised case studies, prove success, and handle the implementation tactically with the local nuances you need, you'll be successful.
No one wants to be the first one to try the product but everyone's happy to be second and that helps generate more interest and market confidence.
ADC: You could agree case studies with new customers in exchange for reduced rates. Advocacy programs with point systems in place and high ticket prizes also work well.
MG: Pre-written sales scrips can be useful when entering new markets.
It's not for everyone, but it helps you get your message across consistently and your product is sold the right way from the start.
It's also a good training tool for anyone starting out in your sales team.
Enabling your team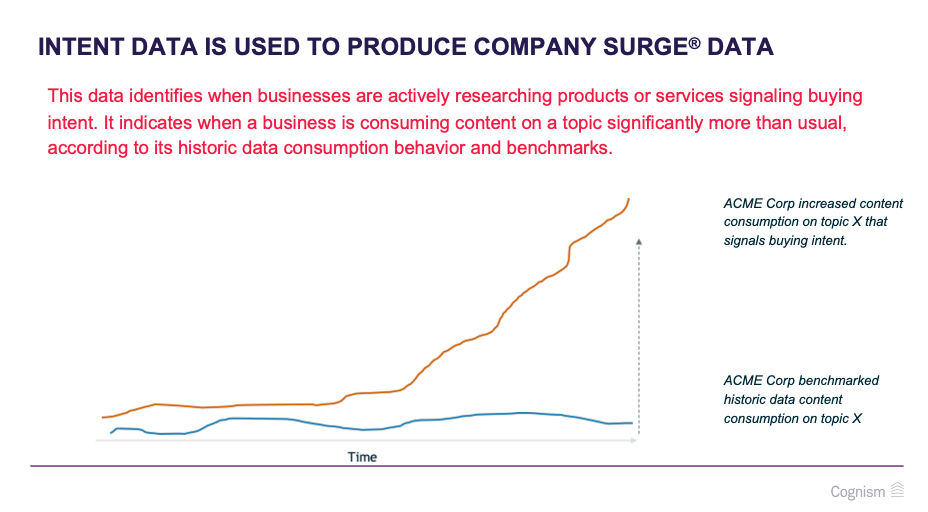 CC: A lot of our clients use Bombora as a core point of their sales and marketing data stacks.
They do this to figure out their TAMs and which companies within their TAM are lower-hanging fruit because they're already showing signals online that they're interested in what you sell.
We've built a massive co-operative of B2B websites where we're compliantly monitoring B2B people who are reading articles, downloading white papers, and registering for webinars.
Someone watching this webinar, for example, is likely to be interested in international expansion and breaking into new markets. We do that around a billion times a day.
And aside from this big pond of data, you need to understand when someone's just consuming content and when someone's actually ready to buy.
"SURGE takes this big pond of one-off behavioural data and looks for spikes in research. For example, which companies are conducting way more research about a particular topic than normal?"
That helps you enable a small team with a big TAM to focus on accounts that are great fits and are likely to increase your conversion percentages.
MG: Only 15% of companies are in market for your product or services at any one time.
If you spend your time targeting 85% and you spend your hard-earned financing, your profits, your sales staff, your marketing, you're not going to get far.
Bombora helps you find the 15% - we show you the companies that are in market for your product right now.
We're the biggest B2B intent provider globally and we have a huge data footprint with a data co-op meaning we have quality at scale and in EMEA we're GDPR compliant.
Hiring in-market specialists
ADC: We found out how crucial hiring in-market specialists was when we went to market in DACH. Beyond knowing that we needed to hire, we also needed to understand how to hire.
What I mean by this is that you have to pay much more for an equivalent skill set in DACH than you'd have to in the UK. And when you're setting out your plans, this needs to be part of your budget.
The maturity of marketing understanding in DACH is also very different, so you're looking for unicorns within the region, which makes hiring more challenging.
Understanding how you can hire grads for your outbound motion is also important, and it's much more difficult to achieve in DACH by comparison to the UK.
And when you hire them, make sure they're part of your core GTM team.
For example:
"When we didn't have a marketing manager in place in DACH, and hired an agency to translate our content and web copy, we saw a massive drop in on-page conversions."
Internally, we didn't have the knowledge without the marketing native specialist that understood our product to overcome that. Now we do have that in place, conversions have skyrocketed, demonstrating just how important this is.
MG: Country specialists have existing networks in market which can give you a big headstart and help you accelerate.
For example, they may have up to 50 key clients they've dealt with for many years, of whom they can bring a large percentage over to your business.
That saves you time, energy, and potential losses while you're builidng up a new market.
And when you do find people who are talented and achieve the goals you set, you've got to try keep hold of them. This can be overlooked, but rewarding them will make your life much easier in the long run.
Building effective sales outreach for your new market
CC: Salesloft recently did a study, concluding that the sweet spot for prospect engagement is 15 touches over 16 days. Of course, this includes a mix of different channels. Nobody wants to be repeatedly InMailed or emailed.
But as long as you're giving value to prospects, whether it's promoting content or using gifting, it works. Think about using:
Phone calls
Emails
Social
Direct Mail/Snail Mail/Thank you notes
Video media
Gifting platforms
Advanced ABM/Experiential
Then build out a plan with enablement tools like SalesLoft and Outreach, set it up at scale so you can trigger it with personalisation built in for the people you're going after, and set up sequences or cadences to kick them off.
Once engagement happens, that's where humans come back into play and start engaging with prospects.
Resonating with your personas in a new audience
MG: Whether you use LinkedIn for prospecting or email to prospect, keep it short and tailored to the job title of the person, their specific pain points, and ambitions. This should start with your subject line and continue throughout.
Meanwhile, always have the end goal in mind. If you want to achieve a meeting with your outreach, think about putting a placeholder in your diary straight away, suggesting a specific date and time, while your diary is filling up quickly.
Even though this may seem pushy, it works 95% of the time when I do outreach.
Tactical marketing execution and channels
ADC: Be prepared to invest in building demand for your new market forgoing some of the more traditional marketing tactics at the start.
"Using gated content with a cold audience that doesn't know your brand isn't what you want to be focusing on in the early days."
So think about how much you're willing to pay to get your content seen by your ICP in that new market.
It's probably more valuable to ungate that piece of content and pay to get it in front of them through an awareness campaign than create friction before they can be educated.
Then you have a brand interaction and awareness that'll be key to your success in the new market.
We make sure we've taken care of all the low-hanging fruit from the direct demand perspective. That means getting your retargeting across lead sources set up, picking off your high-intent keywords, launching your Google ads in the native language alongside your competitor keywords, getting your battlecards ready, launching your SEO pages.
Leave room on everything to try, test, and optimise. In DACH, we found that events, virtual events, webinars, and content syndication all worked for us whereas they wouldn't have in other markets.
If you're trying content syndication in particular, make sure that when you choose a vendor that allows you to send prospects to your page, fill in your form, and see your brand.
Without this ability, your brand won't get exposure, and follow up will be challenging.
Providing feedback to the go-to-market team
CC: Setting expectations at the onset with executive stakeholders and establishing the metrics you're tracking is key.
Then it's a case of making those readily available through Salesforce dashboards, weekly reports, or bi-weekly meetings.
Whatever cadence works for you, run with it, because a lot of entrepreneurial pursuits fail when they're understaffed, underfunded or there's no communication.
Real-world experiences: Things to consider and avoid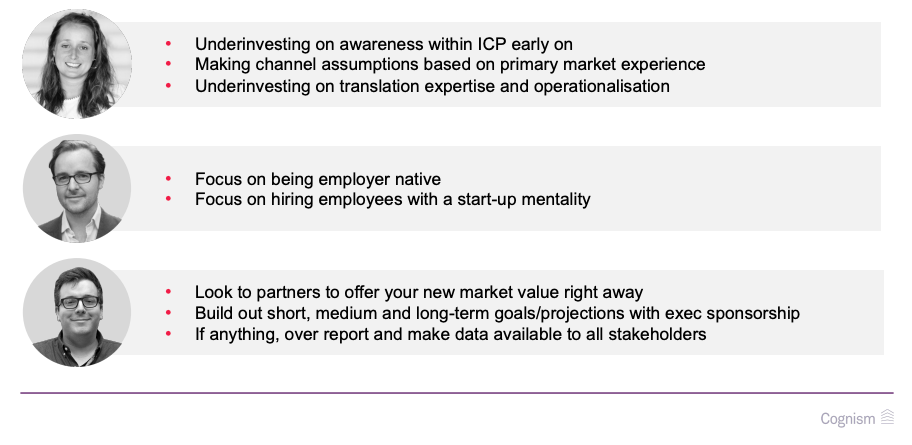 Combine "who" with "when" for revenue magic
Cognism's Bombora integration helps you identify accounts actively searching for your product or service – and target key decision-makers when they're ready to buy. You can also:
Surface ready-to-buy accounts, and the right contacts at those accounts, all within one platform.
Understand the pain points of prospects interested in your solution before you get in touch.
Close deals easier by reaching the right people.