Diversity and training in B2B sales: what needs to change?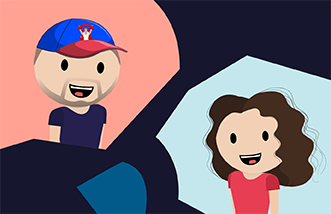 Sales teams can't grow and head in the right direction, if things don't change.
An approach to onboarding and training that worked 2 years ago isn't going to work 2 years later. That's because processes are never airtight.
And it takes an objective professional to come in and shake things up. And equally there's lots to learn from these individuals.
Ryan Reisert recently interviewed Ashleigh Early, Head of Sales at The Duckbill Group and Host and CEO at The Other Side of Sales, who has a wealth of experience on this topic.
Her insights will prove that no aspect of sales development stays the same.
We'll particularly take a deep dive into:
The importance of having a diverse sales team.
The sign of successful onboarding and training.
So, let's get straight into it!
Use the left-hand side menu to navigate through the article
The importance of having a diverse sales team
To kick things off, Ryan wanted to know why diversity in B2B sales needs to be addressed.
Ashleigh said:
"There are deep-rooted prejudices against people who are new to sales. Nothing's changed because we have a system that works enough of the time, but not all the time."
She highlighted the urgency of changing the composition of sales teams:
"We're still falling into the same bad habits. We want people to be well-spoken and have college degrees. And when this does happen your candidates are going to skew male and white - period."
"In reality, the best talent out there is going to look like the world we live in. We're going to see people from high income, low income, every skin colour, and every personality type. Don't even get me started on the phrase 'Only Type A personalities can work in sales'."
For Ashleigh, a diverse sales team brings a breadth of thought and perspective to the company as a whole.
But what about in the actual process - how does a diverse team support sales itself?
"Your clients are diverse. If you don't have a diverse team that can get creative and approach the world with different perspectives, how on earth are you going to help every client that is in different situations and perspectives?"
And Ryan agreed:
"This diversity element helps to actually break in through the buying committee and help expand the contacts. It's so important to put the buyers' perspective in place too. And having emotional intelligence and self-awareness is a part of that."
Onboarding and training: revisited
Ryan wanted to know why onboarding and training in the traditional sense doesn't work anymore.
Here's what Ashleigh had to say:
"One of the most frequent reasons I walk away from potential business is when I ask about the budget and education for onboarding sales development representatives. It's much easier to justify costs around AE and management training compared to lead generation. So if that number's off, I walk away."
So, where does the problem lie?
"I find it strange that SDR managers are the most junior managers in the company yet they're expected to train. But not every manager has to be a good trainer. With all of these expectations, you're setting up the managers and the SDRs to fail. Because there's a lack of support from a training and curriculum standpoint."
What can be done differently?
Ashleigh splits proper onboarding into 3 stages:
Class work - getting someone to explain processes.
Shadowing - just sitting, observing, and processing.
Independent work - asking questions and being curious.
And in her opinion, shadowing is the most important:
"Shadowing is the one I think is forgotten about the most or is done wrong. Shadowing should be where you're sitting with someone who knows what they're doing and just watching. It's about soaking it in - not getting the person to explain everything or asking a ton of questions. That's for class work or independent work."
She added:
"Sales has a research and development side to it. We rip off and duplicate because it's the highest form of flattery. It's not stealing. People should shadow 4 or 5 people so they can pull all the best bits from every person."
And this is where the importance of a diverse outbound sales team is reinforced:
"If you shadow 5 frat boys I'd sound like a caricature. I'd sound like satire if I tried to sound like someone other than myself. So a diverse team means you can pull something different from every person."
Closing thoughts
So, what have we learnt from Ashleigh Early?
It's clear that a lack of diversity in sales teams is a structural issue. There needs to be a mindset shift that's centred around moving away from the narrow pool of recruitment criteria.


Once this issue has been tackled, other aspects of sales development will then be able to positively change. For example, a diverse sales team is better placed to reach out to diverse prospects and clients.


And finally, it's clear that onboarding and training aren't just for SDRs. It's just as important for SDR managers - and we have to let go of how much we should expect of them - especially if they're new to the role.
Listen to the podcast
We've only scratched the surface of Ryan and Ashleigh's conversation. You can check out the full chat below.
Press ▶️ for more.
And for more insights, sign up to Ryan's newsletter here 👇