9 Email Marketing Tips to Fire Up Your Pipeline
Spam, open rates, reaching the right prospects and getting a favourable response…
It all can give you a bit of a headache, can't it?
The good news is, we can help you solve all of these challenges with just nine tips!

Yep, that's right - we're going to dive into nine email marketing tips to get your emails out of spam and seen by the right prospects, every time.
To help, we sat down with Emily McGuire, Founder and Chief Email Marketer of Flourish & Grit. Emily gave us her advice on how she helped her clients earn over $80 million in email campaign revenue.
Scroll 👇 to get started or click to go directly to a topic below:
Staying out of spam | Establish your email marketing goals | Optimise your emails for mobile | Segment your lists | Do A/B test | Get personal | The importance of value | The call-to-action | The trick to re-engagement | Increased reach with Cognism | About Emily
1 - Staying out of spam
Here's the thing:
"Email marketing as an outbound marketing tactic is a very tough nut to crack. Between GDPR and CAN-SPAM compliance, there leaves a lot of room for legal messes. Additionally, you run the risk of damaging your sender reputation which takes a lot of time, talent (and MONEY) to fix." - Emily
So how do you avoid ruining your email domain reputation from the get-go?
"The way most people approach email for outbound lead generation is to collect as many email addresses as possible that are allegedly in your target market. And then start emailing generic messages to as many as possible."

So to start - don't do that! ☝️
Instead, establish who you want to target by figuring out your total addressable market. Then segment your lists and start small with hyper-personalised emails.
Emily adds:
"Like any cold outreach, it needs to be personalised and intentional. That requires research on your leads and including personal information about them in your emails. Not generic."
Unfortunately, many people don't feel they have the time to do this, so they skip it - leading to their emails being marked as spam one too many times, until:
"When they don't get the results they wanted and or their IP addresses get block listed, they're left scratching their heads. Plus, now their emails won't get delivered to ANYONE, and now they have a tech mess to clean up."
To stay out of spam stick to these rules:
Include an unsubscribe link in every email you send
Make your subject lines short and to the point
Personalise your emails as much as you can
Segment your lists so you're not sending the same thing out to a bunch of people at the same time
2 - Establish your email marketing goals
A successful email marketing campaign won't go very far unless you have goals, such as why you're emailing and who you're emailing. They're your guide to all your decisions and content.
Looking at past campaigns - what's worked and what hasn't?
Establish your target audience and segment them into lists
Decide where you want to target
Ask yourself what your ideal outcome will be
Once you know these factors you can start creating emails that do more than drive lead generation but create valuable customer relationships and brand awareness too.
"Email marketing has the power to bond your leads and customers to your brand at every stage of the customer journey. You just have to leverage it well."
3 - Optimise your emails for mobile
Mobile phones constituted 50.81% of global website traffic in the third quarter of 2020, according to Statista.
This means at least half of your prospects are using mobile to check their emails.
So it's important to ensure that your email marketing works on both desktop and mobile. If you don't, you may lose out on sales.
"In the B2B world, email is most likely experienced on a desktop application like Outlook. However, people check their work email on their phone all of the time."

"It's a blended world of desktop and mobile. You have to account for all possibilities."
Plus, if you're a top-level executive or CEO, you're going to check your emails on your mobile as you move between meetings.
👉 This is especially true when writing B2B sales emails:
The rule of thumb is to keep your messaging short so that your prospect doesn't need to scroll. One great top tip is to send your email to yourself before you send it to anyone else. If your message doesn't fit on your mobile screen, then you need to edit it!
4 - Segment your lists
"Always segment your list. If you think about it, segmenting your list helps you not only send emails to people who WANT to get them. It also helps you send emails to people you DON'T want to get them." - Emily
Now, we know we've gone on and on about segmenting your B2B email lists…
But it's a great idea!
Why?
It allows you to send more relevant content
It ensures you don't send too many emails (ruining your domain reputation)
It progresses your prospects down the funnel
It helps you achieve more response rates, leading to increased revenue
Meaning: you gain a better understanding of who you're targeting and how to better personalise your emails for them.
"If you have several funnels or automations happening, you can exclude those people from your regularly scheduled emails. That way, you're not sending competing messages."
By using segmented lists, you're likely to see an increase in open, click, read and response rates.
"It just makes sense that response rates would be better if you consider who you DO and DO NOT want to get an email message."
5 - Do A/B Test!
Now that you've segmented your lists, it will be easier for you to A/B test your various ideas. This is where you can see what works for your prospects and what doesn't.
Emily says:
"A/B testing is a fun exercise that can give you invaluable insights into your email subscribers. But it has to be done intentionally or you'll draw the wrong conclusions about your audience."
If you're looking to improve conversion rates then A/B testing is for you. However, it can take a bit of time to perfect as Emily explains:
"If you have the resources (mainly time and talent), then A/B testing is great. But you need to know what your goals and outcomes are and make sure you're paying attention to the metrics that get you where you want to go."

You can test a number of things:
Calls to action
Subject lines
Layouts
Images
Links
Offers
But where to start?
If not many people are opening your emails, start with your subject line.
Test the largest portion of your segmented list with names chosen at random. Monitor the results and metrics such as open rates and clicks. After a while, you'll have a better understanding of what works for your audience and what doesn't.
Plus it's a great tactic for new campaigns. It gives you the opportunity to test different approaches before you spend your entire budget on something that might not give you the results you're after.
6 - Get personal
"I think about personalisation in email as it relates to the customer journey. If you're thinking about where your subscriber is in their buying stage, sending emails targeted to that stage IS personalisation." - Emily
People respond well to emails that don't come across as sales overkill. As Emily states above, if you're thinking about where your prospect is in their buying stage, then personalisation will come naturally.
Top tips to help achieve this include:
Keep your tone conversational
Make use of merge fields
Do your research and use it to create a conversation
Use words like "you" and "your team" rather than "we", "me", "I", and "they"
But, at the end of the day, it all comes down to your marketing data.

If you're utilising data driven marketing correctly, you'll be able to gain a lot of info on your prospects to better personalise your emails. Emily makes a great point about this:
"The main rule of thumb of getting this right is making sure your data is clean. If you don't have clean, well-organised B2B data, you're going to be sending emails to the wrong people. That's when it's a misfire."
7 - The importance of value
Prospects don't want to be sold to.

They want value.

And more often than not, if you offer value in an email you're going to get a happy response.

"Nobody wants to hear someone talk about themselves 100% of the time. That's how basic relationships work. If you think about your audience as people you want to build relationships with, then it's easy to come up with valuable content." - Emily
We're living in a digital age where people are constantly being asked if they want to sign up, subscribe and provide their credit card details. They can see sales emails coming from a mile away.
What makes yours different?

Value.
Offer them an ungated piece of content, a link to a blog you think they'd enjoy, a generated dynamic QR code for coupons, invites to free courses and webinars, access to gated content or a free trial of your product.
This will help build better relationships with your prospects and, in the long haul, do wonders for your brand.

However, there is such a thing as adding too much value as Emily explains:
"The mistake I see people make is making it ALL about value to their email subscribers. Just like any good relationship, it doesn't work if it's not working for EVERYONE. Dumping valuable content onto your audience doesn't help anyone if you don't show them how to take action with it. That action should be directly tied to your offers."

"If you're not showing people how to become a customer, you're putting that work on your email subscribers to figure it out. Your job is to lead them to the next step with your brand AFTER you give them valuable content."
8 - The call-to-action
"I love a creative call-to-action. It's fun to write and read." - Emily
The keyword here is fun.
If you're having fun with your CTA, chances are the prospect will enjoy it too, and according to HubSpot, personalised CTAs convert 202% better than generic versions.
Does it make sense to chat about (your value add)?
Have you tried a solution like (your solution) before?
Could (your solution) help your team achieve (outcome) faster?
Emily suggests:
"Keep it simple and be clear about what it is they're going to do after they click. Tell people what the next step is going to be for them. Whether or not that is, Watch, View, Read, Sign Up or Get Going. And, if you have the time and talent to develop creative calls-to-action, then go for it!"
9 - The trick to re-engagement
Is there a magic trick to getting your prospects to re-engage?
"In sales, follow-up is ALWAYS key. In marketing, it's the same. Follow-up emails with prospects can speak personally to them - especially if they've lost interest."
At Cognism, we like to send quirky emails to grab our lost prospects' attention, sometimes we add a freebie for added interest. Here's a great example of one of our rekindle nurture emails that received a fantastic response rate:
So while there's technically no magic trick to help, engaging with your prospects is key:
👉 Key to building a relationship and key to keeping them interested.
"Remember your goals and be sure to adapt your message to fit your audience. If you're offering exclusive content to entice them further, you have to TELL THEM it's exclusive. They're not gonna go do that research on their own. You need to help them with that info."
Increased reach with Cognism
Cognism is the perfect choice for fired-up email marketing. Sign up with us and you'll get access to:
A GDPR compliant database of 400 million B2B contacts
Email automation tech guaranteed to boost your open, click and read rates
An expert copywriting team who'll share industry best practice
Tools to measure the effectiveness of your email marketing efforts
See the results for yourself today. Click to book your free demo 👇
About Emily 👓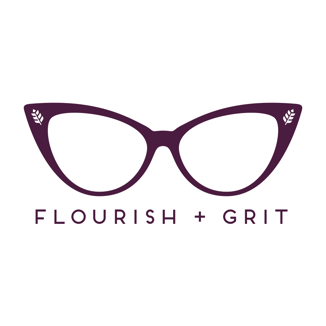 Emily McGuire is the Owner and Chief Email Marketer of Flourish & Grit: An Email Marketing and Automation Studio.
As someone who honors the grit it takes to get through this world, she appreciates ways to work smarter, not harder.
With lessons learned over a decade in tech, sending thousands of email campaigns, and earning clients over $80 million in email campaign revenue, she loves sharing the mistakes and strategies of email marketing done well.
You'll typically find her with a cup of coffee in hand because #momlife. When her head isn't in her laptop, you can find her chasing my toddler, reading a book, or binging trashy TV.

Visit her website here.