5 Essential Cold Calling Skills to Master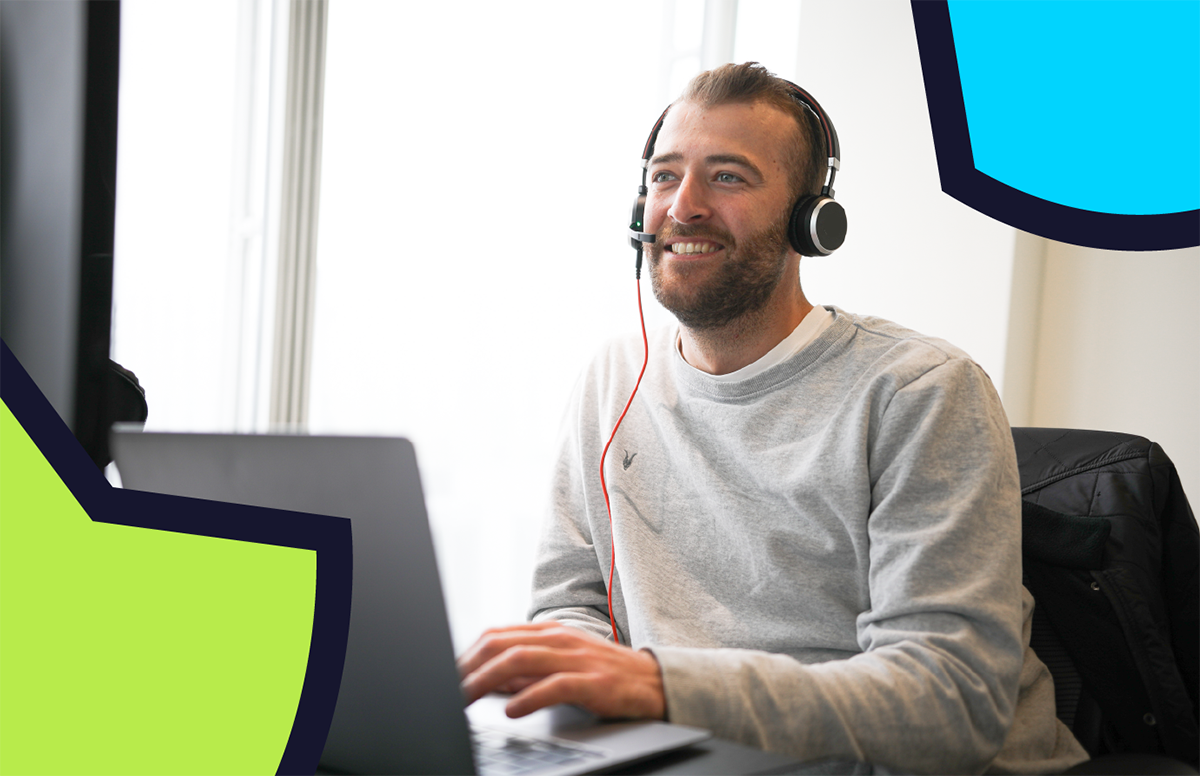 When you have great SDRs engaging with prospects at the start of the B2B sales process, it makes closing deals much easier at the end.
The SDR role is by no means secondary or entry-level. Being an excellent SDR requires great cold-calling skills and hard work.
We sat down with David Bentham, Cognism's Sales Team Manager, to find out what makes a top-performing SDR.
David is an expert when it comes to scaling an outbound sales team. His drive and motivation have pushed Cognism's sales team to achieve outstanding results.
Who better to ask?
David shared with us 5 skills that will improve cold calling:
Let's see how they help improve SDR's performance!
1. Organisation
To succeed in a sales development role, organisational skills are imperative.
It may not be the most glamorous part of the sales strategy, but it's nonetheless essential. Your admin game has to be strong!
At Cognism, we have a motto:
"If it's not in the CRM, it doesn't exist."
Most other sales teams will have a similar philosophy. In practice, this means:
Calls need to be logged quickly and in detail.
You need to create follow-up tasks that others can follow easily.
It's vital to have an in-depth technical knowledge of your CRM, to help your team, but also yourself.
For example, if you can quickly build reports, you can better analyse your own performance and improve it.
2. Active listening
Ideally, for a cold call, you want the prospect to be doing 70% of the talking. You, the SDR, should only be talking for 30% of the time.
That means you need to be a good listener.
The best SDRs listen carefully to what the customer says, as well as how they say it. Then, they respond accordingly.
Mastering this cold-calling skill stops you from sounding like a robot. We know you make hundreds of calls a week, but your prospect wants to think that they're the only person on your mind!
3. Adaptability
To be a top-performing SDR, you need to be a fast learner and know your stuff:
Your product
Your industry
Your competition
If you can demonstrate a breadth of knowledge to your prospects, you'll gain their trust. They'll then be more open to your message and be more likely to book demos and attend meetings.
4. Creativity
Think of the number of cold calls, emails, LinkedIn messages and everything else a prospect receives every day.
Creativity in cold calling helps you find a way to stand out from the crowd.
Standard cold calling training covers creating personalised emails based on the articles prospects write, or their educational background etc.
So now, everyone is doing that!
Being creative is all about staying ahead; thinking outside the box to get noticed.
Video is an excellent tool that helps you demonstrate your creativity. It's a quick and easy way to get attention.
💡 There's a great example of using cold calling skills in this Cognism article on cadences that convert.
5. Resourcefulness
Everyone needs to be resourceful in what they do if they're going to become successful. It might be one of the best cold calling skills to improve your performance.
SDR work is famous for being difficult and repetitive at times. However, the best will seek perfection within those constraints. In cold calling, that means becoming a sales geek.
resourcefulness is what keeps you coming back and staying engaged in a repetitive job where you face a mountain of rejection.
💡 Learn how to deal with the most common cold calling objections in a creative way.
Keep learning, keep selling
Here are David's final thoughts on learning called calling skills:
If you're an SDR, you should be looking to master these cold calling skills every day. Curiosity is the key. When you are genuinely curious about your prospect and how you can help them, you will succeed. When you have a sense of curiosity about other ways of doing things and how you can get better, you will win.
Follow Cognism on LinkedIn
Did you find our blog inspiring?
If so, then follow us on LinkedIn! Every day, we share the latest sales trends and advice, from bite-size "lunch and learns" to the best of our blog and video content.
Click 👇 to join our growing community.