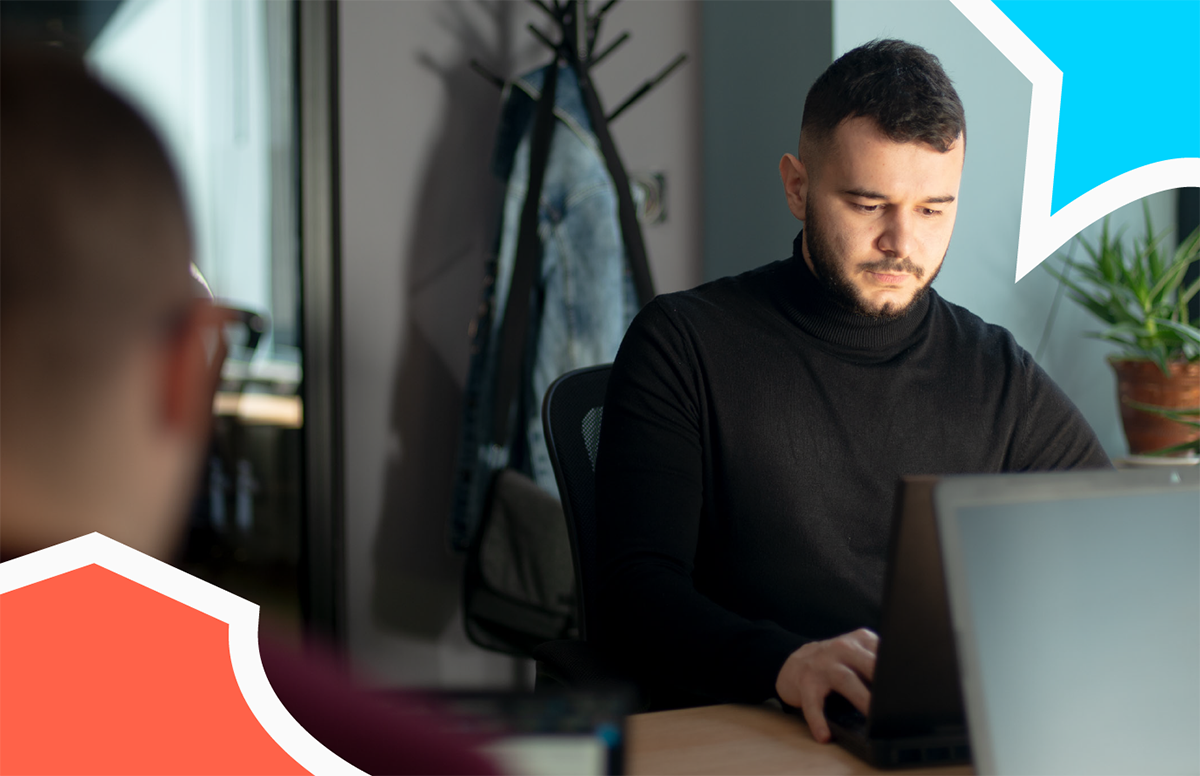 Finding prospects is hard. Pursuing prospects who will never convert is even harder.
Lead qualification and nurturing takes an enormous amount of time for your B2B sales and marketing teams. Therefore, businesses hardly ever give up on any opportunity until a prospect finally stops responding to them.
While some might consider it a step back, disqualifying prospects is actually a breakthrough. If you manage to identify signs indicating that you and your prospect don't match up, you'll be able to focus on opportunities that need your attention the most.
Of course, the disqualification process is tricky. You can't just walk away if someone hasn't responded to your email. If you do this, you'll just neglect many potential customers.
So what should you do instead?
You need to set criteria that describe bad-fit prospects. The best way to approach this would be to take a look at your past experience and single out characteristics of leads that have never turned into customers. What are their common features?
To help you answer this question and set signals for disqualification, we've created a list of 'stop-pursuing-a-lead' signs that are common for every business.
Which ones have you noticed most often?
The benefits of disqualifying prospects
As has been said, timely lead disqualification has real value for your business. How exactly does it help?
First of all, it allows you to increase

sales conversion rates

by prioritizing prospects worth pursuing.
The morale of your sales team grows. When you spend your resources on something that doesn't drive any result for a long time, it's no surprise you get discouraged. On the contrary, when interacting with highly qualified leads, sales reps will see the value in what they do and get more productive.
The reputation of your company increases. A person might not fit your ideal customer profile right now. But they might do in the future. After they see you aren't pursuing opportunities at any cost and value their time as well as yours, they'll be more likely to get back to you or recommend your company to their network.
When it's time to disqualify a prospect
Back to the disqualification signals. How does a sales rep know they should stop pursuing a prospect? There are five signs:
1 - They aren't aware of their problem
It can happen that your qualification process has blind spots. You might have decided to pursue a person who hasn't clearly identified their problem yet.
If someone has filled in the lead capture form on your site, it doesn't make them a qualified lead. You can avoid this issue by adding qualifying questions to your forms.
The first thing you should do is to make sure a lead has a problem that you can help them solve.
Is your prospect struggling to understand why they might need to work with you? It's fine to spend some time educating them and explaining your value proposition. You might implement demand generation strategies, such as email marketing campaigns or retargeting ads, or just talk to them directly.
Do they fail to see the value after a few repeated attempts from your end? Then it's time to stop wasting your breath.
2 - They can't identify a decision-maker
Okay, so you've built a well-thought-out qualification process. What can possibly go wrong?
Here's what 👇
One of the most important tasks a sales rep tries to accomplish is figuring out who are the decision-makers in any company. It's likely that their first contact takes part in the decision-making process, but they aren't the key stakeholder.
Can they introduce you to other stakeholders? That's good!
But are they unsure about what the decision-making process at their company looks like? This is the first sign that pursuing the prospect will impose challenges.
3 - They don't have a budget
A huge part of a sales rep's job is convincing prospects that their offer is worth its price. If you gave up on all the leads who said they weren't sure they had enough budget, you'd have very few customers.
How do you distinguish prospects who have a budget but want to negotiate the best price from those who really can't afford to buy from you?
You need to take look at the following factors:
Company size.
Company revenue.
Your previous experience with prospects at the similar level.
As someone working for an agency, I can tell you that converting a lead isn't the final goal on your path to success. It often happens that B2B companies agree to start a project on a low budget hoping it will grow into something bigger. In most cases, it won't.
Even though your B2B prospects might be open to giving the opportunity a try, it's on you to evaluate whether it has any potential for your business.
When qualifying leads at the decision stage, ask the following questions (adjust them based on your business model and niche):
What has the biggest impact on your decision regarding the project budgeting?
What's preventing you from allocating a bigger budget?
Do you consider scaling your project in the future?
If you give them a discount for the first few months, would they be ready to pay the full price afterward?
The answer will help you determine whether the effort you'll take to convert and onboard a lead will pay off.
If they have no plans for growth, it's better to stop investing in this relationship before it's too late.
4 - You see you're not the right fit
Some salespeople are proficient in setting wrong expectations for their potential customers.
They will promise to add features prospects lack, show pre-recorded demo videos where everything works seamlessly, or impose solutions that are too complicated for prospects' simple needs. As a result, a customer gets a product or service that doesn't meet their expectations.
Signing on the wrong prospect won't do any good. The purpose of sales calls isn't only to sell what you offer but also to understand how you can solve the problem of your prospect in the most effective way. A sales rep is typically the first one to see whether there's a fit or not. If there's no fit, it's their responsibility to step back.
There are plenty of reasons someone shouldn't buy from you, namely:
You see they lack the expertise to implement your solution.
The timeline needed to realize the project will take longer than a prospect expects.
Your solution is too advanced for their simple needs.
Their size and budget is far from the ones of your ideal customers (either much smaller or much bigger).
You can't match their standards.
These signals will give themselves away during your very first conversation with a prospect. Once you notice any of them, let your prospect down gently by explaining why your company might not be the right fit for them.
It can be that a prospect will appreciate your honesty and will want to work with such a vendor at any cost - even if it means they will need to spend more time educating themselves on the product.
5 - They don't have a timeline for implementation
A person could have so little expertise with the subject that they aren't able to estimate the time it takes to implement a solution or launch a project.
Once you guide them through the topic, it's easier for them to set estimations. If they're still unable to say anything about their timeline or it's too far in the future, you can disqualify them.
It happened quite a few times that our prospective clients wanted to discuss a project they wanted to launch in 6-8 months. Do you know how many of them have returned when the time came? Not a single person.
When a prospective customer says they have plans to work with you in the distant future, tell them it would be best to discuss the opportunity closer to the date (unless they're ready to pay in advance!).
Lose them to win them
With every interaction with your prospects, you learn more information about them. It's more than fine to remove them from your pipeline if you suddenly realize they aren't a good fit. This is where you need a checklist of disqualifiers.
You can expand the list by specifying disqualifiers that are relevant only to your business. Just take a look at the reasons users typically cancel their subscription (or clients abandon their projects); use the B2B data to define more factors that indicate opportunities that aren't worth pursuing.

Author bio
Adelina Karpenkova is a Content Marketer at Joinative, a native advertising agency and SaaS. She's responsible for building marketing partnerships, establishing content collaborations, and developing actionable resources for advertisers.