3 Top Tips From 3 Top Content Marketers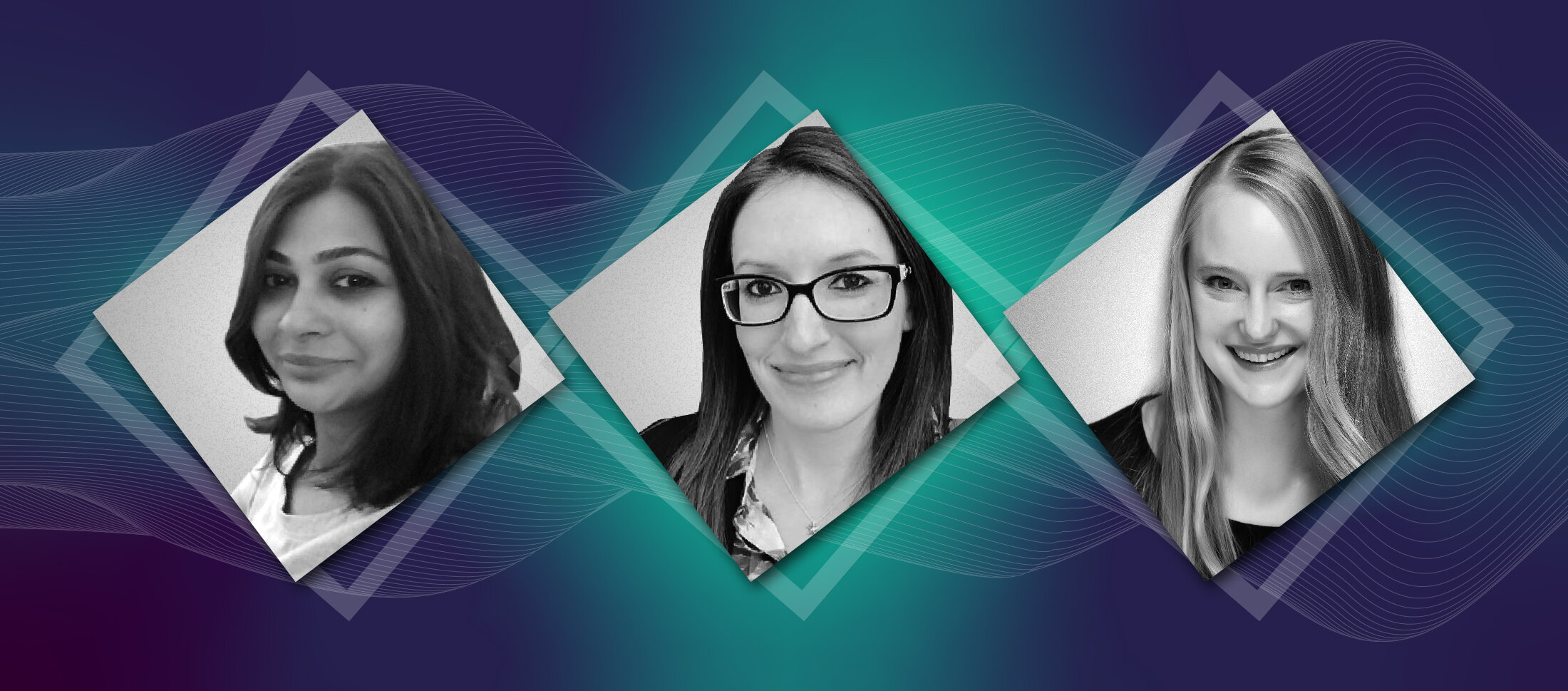 Content marketing is a growing slice of the data driven marketing pie. In B2B especially, it's already proving to be wildly popular.
It's been recognised that 93% of B2B marketers use content marketing over traditional advertising methods. And why not, when you consider that content marketing costs 62% less than traditional marketing - and generates over three times as many leads. Great news for B2B lead generation!
With content marketing delivering results such as these, is it any wonder that B2B companies are increasingly making content the front and centre of their marketing strategies?
But, it's important to note that the nature of content marketing is ever-changing.
As we move into 2020, the content marketing landscape is sure to evolve even further over the next 12 months. The new year will bring new technologies, platforms and ways of activating your content. Search engine algorithms are being updated all the time. For most B2B marketers, it's getting harder than ever to keep up with the latest content marketing trends.
Which is why, for this article, we interviewed three top content marketers working in some of the biggest B2B and SaaS companies globally. We asked them for their top content marketing tips for 2020.
They have their fingers on the pulse of B2B content marketing and their insights will help you optimise and enhance your own content strategy. There's no time like the present, so let's get started!

Planning your content
Meenakshi (Meenz) Nautiyal is the SEO Marketing Manager at Sales Hacker, Inc., the world's largest online B2B sales community.
She has 9 years of experience in B2B and SaaS marketing, particularly in startup-phase companies. Her responsibilities at Sales Hacker include SEO and product marketing, content creation and website architecture.
For Meenz, successful content marketing starts with preparation and planning. "Before you start creating your content, there are three things you need to do to get fully prepared," Meenz told us. "They are: knowing who your audience is, aligning marketing with sales and building a content calendar."
Meenz gave us good advice for each of these three stages:
Knowing your audience
To know your audience, you have to develop your Ideal Customer Profile (ICP). Your ICP is a complete picture of your perfect buyer, including where they work, how they make decisions, and the kind of problems they're encountering daily. Once you know who your customer is, you can create content that is 100% targeted for them.
Meenz had the following tips for building your ICP for content:
Interview your best customers - they will have great insights to share about your product and how it's perceived in the wider industry. Use their knowledge to influence your content.
Focus on pain points - get an understanding of the problems your customers are facing; your content should be providing solutions for them.
Listen to your sales team's cold calls - you will learn what prospects in your industry are talking about, plus the language and business terminology they use; feed this into your content.
Aligning marketing and sales
"Just as important as knowing your customer is getting marketing and sales aligned around content," said Meenz. She shared some ideas for aligning these two departments:
Create a shared library of your content - save the content you produce in one central location. Google Drive, OneDrive and Dropbox are popular file storage options. Make sure your content is easy to find, stored in clearly labelled folders.
Schedule weekly content meetings - get your senior marketers and salespeople together in one room. Brainstorm content topics and formats.
Unify your goals - have your sales and marketing leaders agree on shared content objectives. What does a successful content marketing strategy look like? Decide on the aims of your content and select the metrics you're going to track.
Building a content calendar
"In my experience, it's always best to form an outline of your content before you start publishing it," said Meenz. "A content calendar will help you to plan out in detail the content you want, fully aligned to your business goals and important dates in your industry diary."
Here are some content calendar pointers from Meenz:
Plan your content on a quarterly basis. This gives you the space to innovate and be flexible. You don't want to plan things too far ahead.
Include important dates and industry events in your calendar. Take advantage of these happenings by scheduling relevant content around them.
Always mix things up! Don't just plan out the standard blog posts. Add videos, webinars, case studies, whitepapers and podcasts to your content marketing slate.

Keywords and SEO
Kendall Walters is the Content Marketing Manager at Vidyard, the online video platform for business.
Kendall is a highly-experienced inbound content marketer, editor and award-winning writer. During a varied career, she has worked for several global brands, nonprofit organisations, marketing agencies and news publications.
Kendall's primary responsibilities at Vidyard include managing the Vidyard blog, creating in-depth downloadable content and producing copy for landing pages, web pages, blogs posts and more.
Who better to ask about content marketing tips for 2020? Kendall's advice is based around the popular topic of search engine optimisation or SEO.
"Optimising blog content for search is one of the single most important things you can do to create an effective post - and channel - that drives organic traffic to your website," Kendall told us. "My top tip would be: think about keywords first!"
Kendall supplied us with three great ideas for picking the right keywords and enhancing your blog for search.
Research your keywords
"When I approach creating (or assigning) blog content, I always start with keyword research. Find out what questions people are asking around the topic you want to write about. Doing this is an incredibly powerful way to determine what information your piece needs to include in order to be valuable to your audience."
"It's also a great way to identify other possible topics you can write about. I use SEO tools to research the topic and related terms until I have a primary term and a nice bucket of latent semantic indexing (LSI) keywords to go with it."
Research your competitors
"Next, I conduct competitor research to see if they have published posts that are already ranking for the required topic. I look to see if there's anything they're missing."
"This allows me to identify if there are any opportunities for me to provide a more in-depth, well-researched, or well-written post. I also look at the content my organisation has already published on this topic (or related topics) so I can include relevant internal links. I use this information to build out the skeleton of my blog post."
"Often the keywords will provide you with some guidance on what sections the post needs to have."
Optimise your blog
"From there, I continue to research the topic as I write to ensure the piece is as well-informed and educational as possible. When it comes to editing, I like to pull up the keywords so I can guarantee they appear in the most important parts of the blog post (for me, these are the headline, the first 100 words and the subheaders)."
"Once reviewed, I move on to staging the post. This is where I include the primary keyword in the meta description, metadata for images and the URL."

Repurposing content
Kristen McCabe is a Content Marketing Manager at G2, the B2B software review site that helps businesses make better buying decisions.
Kristen's approach to marketing involves using data-driven insights to drive creative thinking. She is passionate about building authentic marketing messages and campaigns that resonate with people. Kristen's specialties in marketing include copywriting, SEO, video, events and CRM software.
We asked Kristen for her thoughts on repurposing content. She had some great guidance for B2B marketers to take into 2020.
Video
"Video is a really powerful tool for storytelling and making a connection with your audience," Kristen said. "But don't think you have to make videos totally from scratch. If you've been publishing content for a while, then you've already built up a library of blog posts, infographics and case studies. You can use the content you already have as the basis for your videos."
"Look at the analytics for your blog. Which posts are the most popular with your audience? Once you find that out, you can take those blogs and create videos out of them. If you have a blog with, say, four sections, then that's four videos! That gives you a series of videos you can promote on social media over weeks or months."
"Include video as a separate section on your content calendar. Build out a strategy for video production and promotion. Every month, identify your top-performing blogs and block out some space on your calendar for videos."
When it comes to video, budget is a traditional concern for B2B marketers. "Video can be expensive, but it doesn't have to be," Kristen told us. "Nowadays, everyone has decent HD cameras on their smartphones! There are free tools available as well. I've used Lumen5, which lets you create professional-looking videos in minutes. All you need to do is copy and paste your blog post, select your images and music, and it will create the video for you. It's a great option for companies with limited marketing budgets."
Quora
"Quora has been a really successful channel for me," Kristen said. "It's an online Q&A forum, where users can ask questions and get replies from anyone. I've found it to be very effective because the people who post on Quora are looking for answers; they're looking for insights and knowledge-sharing. That's perfect for content marketing!"
"I search for questions that are relevant to my business and industry. You can use a keyword search to find them. Questions with lots of upvotes and answers are the best ones to get involved with - these are the threads that the most amount of people are looking at. Then, I contribute to the discussion, writing a short-form answer and including a link to the long-form blog at the end."
"Getting involved on Quora like this is a great way of repurposing your content. It helps to position you and your brand as thought leaders to be trusted. It also helps to drive more traffic to your website. Another benefit is that it shows you what topics people in your industry are interested in. This can give you inspiration for future blog posts, videos etc."
Podcasts and webinars
"Podcasts and webinars have never been more popular," said Kristen. "They're only going to grow as a marketing channel over 2020. Again, they're a good means of repurposing content. Take your most popular blogs and turn them into podcasts. If there are topics your audience is particularly interested in, setup some webinars based around those topics."
Kristen emphasised the value of outside contributors. "In content marketing, one of the most powerful things you can do is get some external contributors to be a guest star in your podcasts and webinars," she advised. "Reach out to thought leaders in your industry. Ask them if they'd like to be interviewed for your marketing and sales podcast. Influencers bring with them their own audience of followers, which is a great thing for engagement!"
Much like video, Kristen believed that lack of budget shouldn't be a deterrence for setting up podcasts and webinars. "There are free tools and platforms out there," she said. "If you don't know where to start, click onto the G2 website and search for the service that's right for you!"
Get more content marketing insights
Thanks to Meenz, Kendall and Kristen for lending us their time and advice. We're sure they've given you a lot to think about for your content marketing strategy in 2020.
Cognism is building up a library of content marketing-related blogs. Here are all the articles we've published this year:
Add the Cognism blog to your bookmarks or subscribe to our newsletter. We'll be sharing more articles for B2B content marketers throughout 2020!